Who doesn't love a great story about starting from humble beginnings and growing to enormous success? Natalie Mills, aka the Queen of Bling, joins me today to talk about her journey from working for a modest salary in South Africa to moving to the United States and growing an international celebrity brand—all while overcoming some adversity along the way.
Listen in as we dive deep into Natalie's journey to the massive success she has now, how she scaled her business into hundreds of boutiques, and how she leveraged the power of working with celebrities and influencers to grow her brand recognition. We also discuss how her faith has impacted her business along the way and why it is so important to keep healthy habits when it comes to your mind, body, and spirit.
>>From Humble Beginnings to an International Celebrity Brand– LISTEN NOW ON iTunes <<
>>From Humble Beginnings to an International Celebrity Brand – LISTEN NOW ON Spotify <<
See the Full Boutique Chat Podcast Website here
Watch the interview on YouTube:
What You'll Learn From Humble Beginnings to an International Celebrity Brand
What motivated Natalie to move to the States and pursue a design career.
Natalie's tips for gaining traction as a brand.
The pitfalls of influencer collaborations.
How Natalie has built her ambassador program.
How she has mastered the art of the follow-up.
How she has leveraged her name recognition to build relationships with wholesalers.
How to ride the highs and lows of business.
The importance of healthy mind, body, and soul habits.
How Natalie weaves her faith into her business.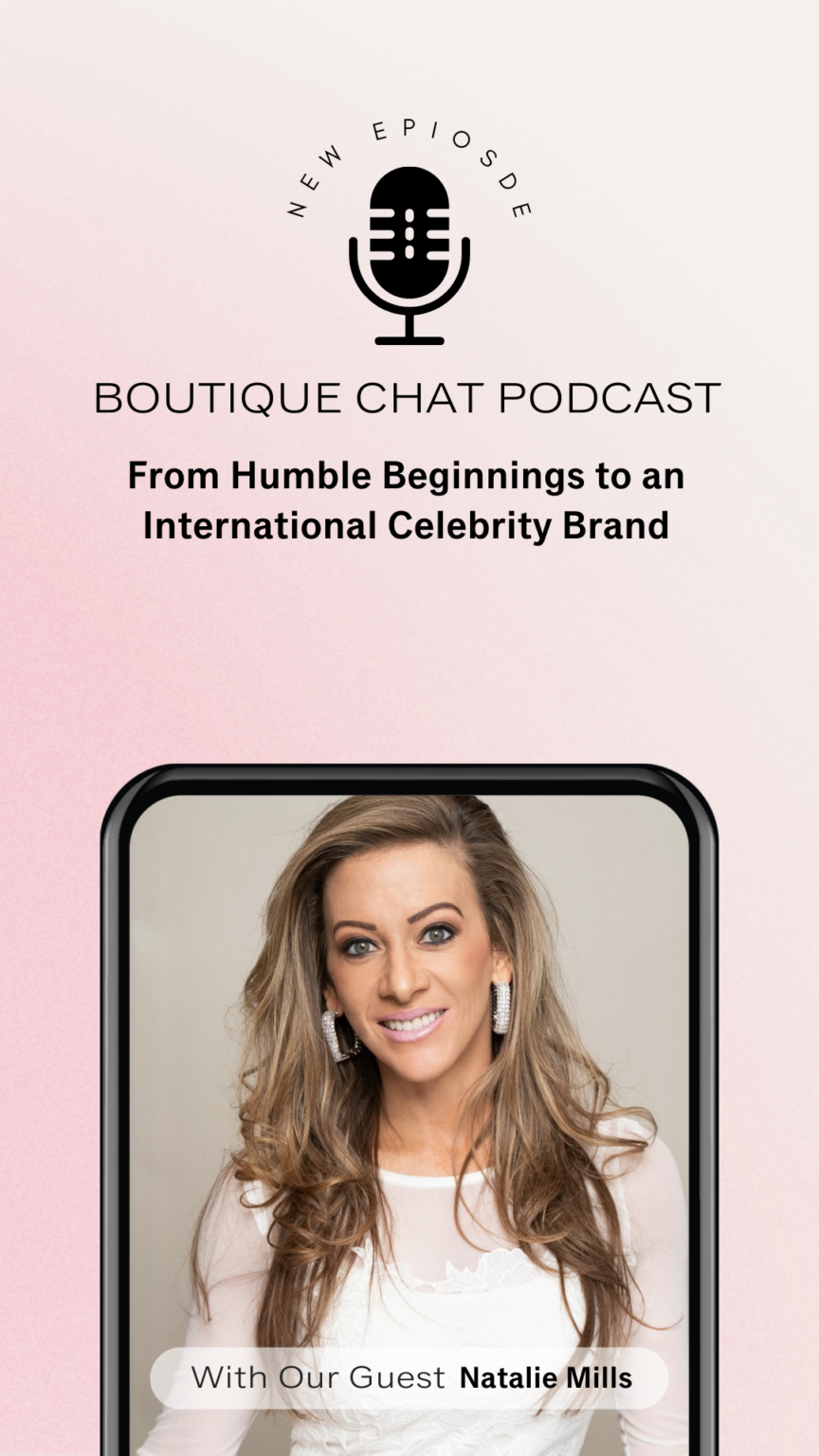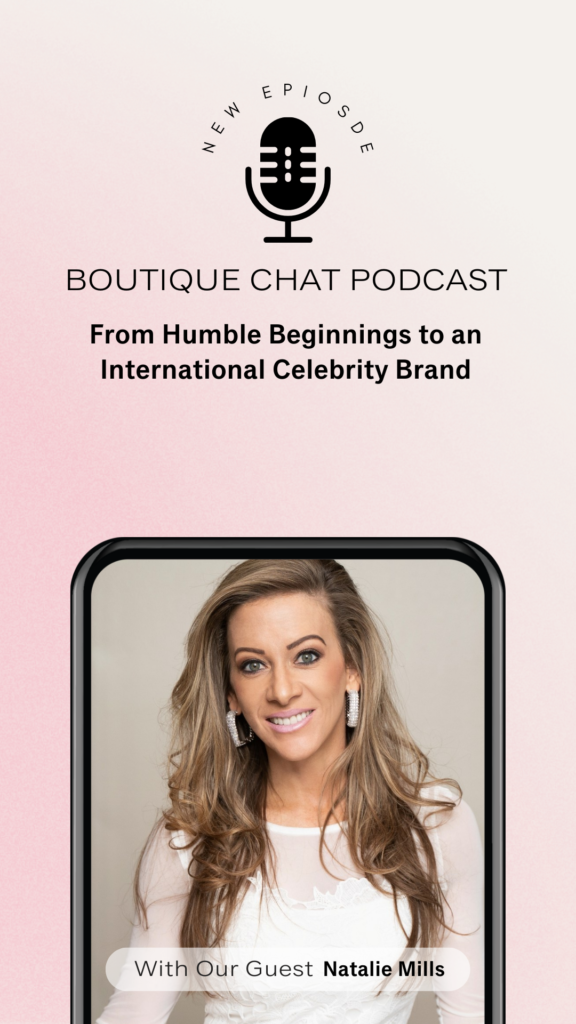 Resources Featured In This Episode:
Favorite Quotes from Natalie Mills
"You have to decide what you want to do with your life." – Natalie Mills [3:30]
"We all have this burning desire, but do you have what it takes and are you prepared to take the hard knocks that will get you there?" – Natalie Mills [5:40]
"If you think this is going to be easy, you have already failed." – Natalie Mills [6:00]
"The best ambassadors you have are your customers." – Natalie Mills [12:20]
---
---
Join the Hub for more training, information, and connections.
www.theboutiquehub.com/join
Use the hashtag #AskAshley on Instagram, or tag her at @ajalderson or @theboutiquehub to suggest topics for the podcast and let us know what you thought about this episode!
Do you love the Boutique Chat Podcast?! Subscribe to our podcast and after that, leave us a review on iTunes Apple Podcasts here!

Original Air Date: August 2nd, 2022
Do you love the details of From Humble Beginnings to an International Celebrity Brand? Let us know what you think about our show and help spread the word about the #BoutiqueChat Podcast.
Recent Posts:
Retail Sidewalk Sign Inspo

In the fast-paced world of retail, where competition is fierce and attention spans are fleeting, every tool at your disposal can make a significant difference. One such tool that has stood the test of time and continues to be a vital asset for retailers is the humble sidewalk sign. These unassuming signs, often placed right outside your storefront, may seem simple, but they pack a powerful punch when it comes to attracting customers and driving sales. In this post, we'll explore why retail sidewalk signs are so important and some fun inspiration pics to get your creative juices flowing for your very own sidewalks.

Using Story to Grow Your Business with Lyn Graft, founder of Storytelling for Entrepreneurs

Storytelling for Entrepreneurs founder Lyn Graft shares his secrets on how to use story to grow your business.

The Boutique Hub at October Dallas Apparel Market

The time has come for the October 2023 Dallas Apparel & Accessories Market and the Hub team couldn't be more excited! We know how busy market days can be so we wanted to make sure you guys are filled in on our schedule so you can come and stop by!