Tessa Blakney is the founder of Silk N Honey, a boutique that started online and grew into a brick and mortar store in Downtown Memphis, opening in the midst of the pandemic. Despite the challenges she faced, Tessa has done a tremendous job of growing her business and she joins me today to share some of what she has learned along the way.

We're diving into so much in this episode, including how she overcame her fear of putting herself out there to promote her business, where she is focusing her energy for social media, and some of the lessons she learned while merging the retail art and the retail science together. If you're new in the business and are looking to get traction on your marketing and finances (and be inspired along the way), this is an episode you won't want to miss!
>> From Online to Brick and Mortar During a Pandemic – LISTEN NOW ON iTunes <<
>> From Online to Brick and Mortar During a Pandemic – LISTEN NOW ON Spotify <<
See the Full Boutique Chat Podcast Website here
Watch the interview on YouTube:
What You'll Learn In From Online to Brick and Mortar During a Pandemic:
---
How Tessa got started in the business.
What was most surprising to Tessa operating her own business.
The main channels she is growing her business through.
Where she sees the most engagement on social media. 
What she plans to focus on this year for social media.
The lessons Tessa has learned when merging the retail art and the retail science.
Why she uses the Profit First method for her financials.
The importance of having good people around you.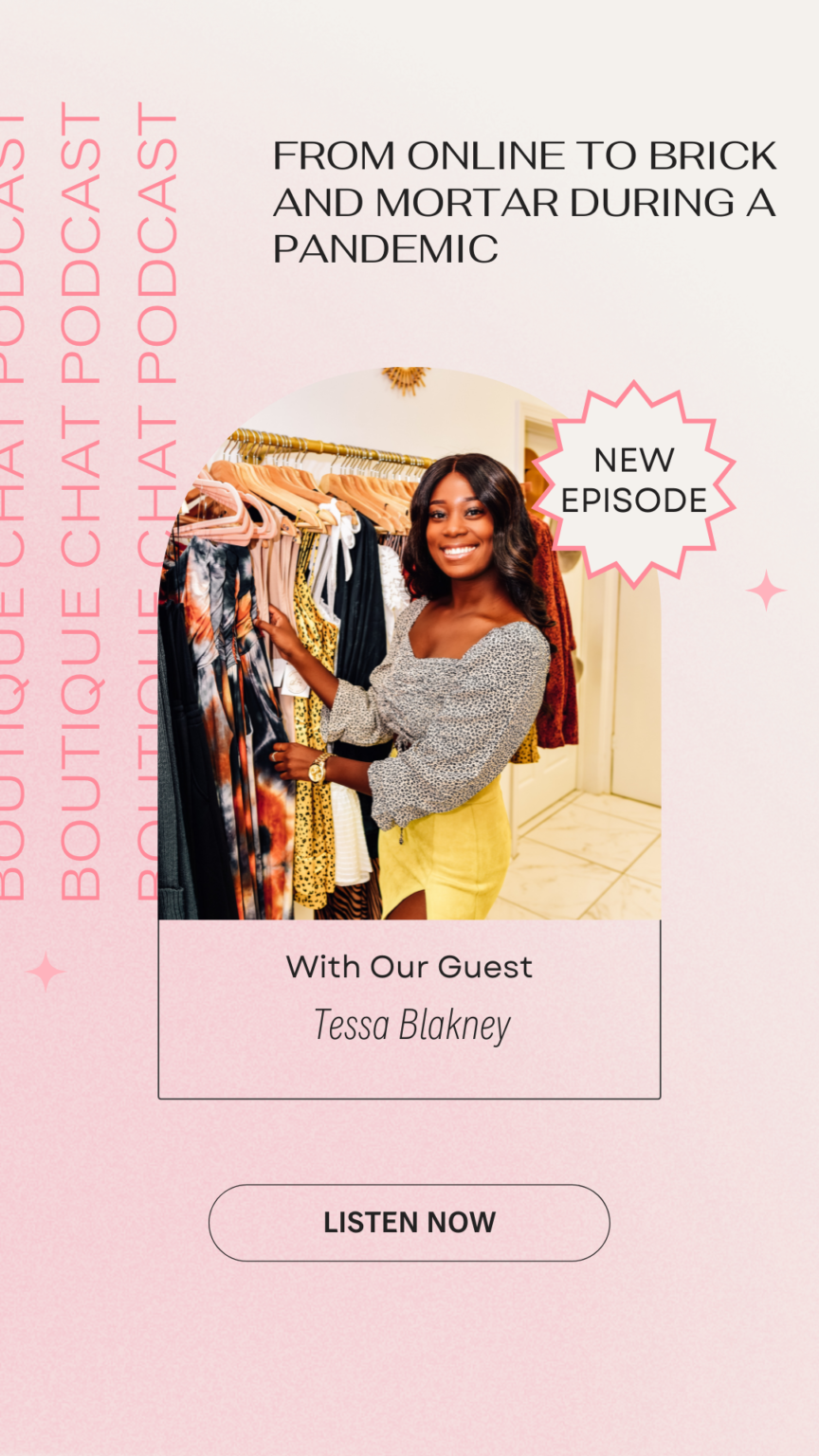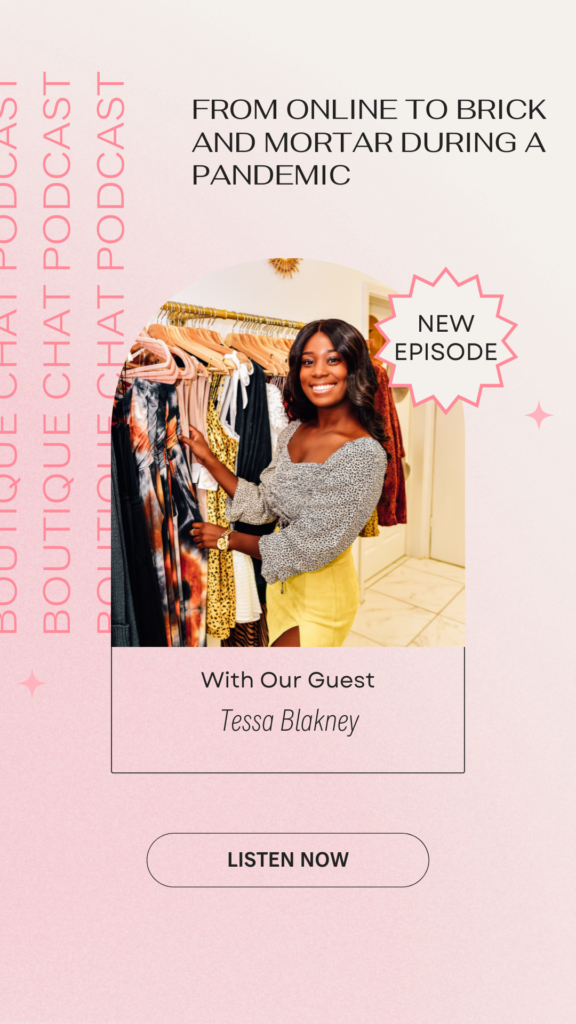 Favorite Quotes
---
"Our goal this year is to dive into TikTok more because it's crazy how one video can make your business go viral and take it to the next level." – Tessa [8:10]
"You can't grow and get to the next level all by yourself." – Tessa [11:15]
"Chase your dreams and don't settle." – Tessa [18:50]
---
Resources:
15% off code: NEWBBIE for Silk N Honey Boutique
---
Join the Hub for more training, information, and connections.
www.theboutiquehub.com/join
Use the hashtag #AskAshley on Instagram, or tag her at @ajalderson or @theboutiquehub to suggest topics for the podcast and let us know what you thought about this episode!
Do you love the Boutique Chat Podcast?! Subscribe to our podcast and after that, leave us a review on iTunes Apple Podcasts here!

Original Air Date: February 15th, 2022
Do you love the details of What it Means to be A Brand New Business Owner in 2022? Let us know what you think about our show and help spread the word about the #BoutiqueChat Podcast.
Recent Posts:
Dig In and Do The Hard Thing with Anais Almazan, Pretty & Pink Boutique

Anais Almazan, founder and owner of Pretty & Pink Boutique, shares her story from growing her business to building a true community.

Master Your 2024 Marketing Plan: A Guide for Small Business Owners

As we approach the dawn of a new year, savvy small business owners are already gearing up to elevate their marketing game in 2024. Crafting a robust marketing plan is pivotal to staying competitive and relevant in the ever-evolving business landscape. To help you navigate this exciting journey, we've put together a comprehensive guide with valuable tips and insights. Plus, we'll introduce you to two indispensable tools: the Small Business Marketing Handbook and the 2024 Boutique Boss Planner, designed to be your partners in success throughout the coming year.

Encouraging Consumers to Shop Small First and Celebrating the 4th Annual Pink Friday

The fourth annual Pink Friday is this Friday, November 17, and more than 5,000 boutiques worldwide are participating!