Are you wanting to set up a booth at a tradeshow? Having a great booth set up is the number one step in getting foot traffic! If your booth isn't inviting or intriguing, customers aren't going to be interested. Here are some of our tips for getting customers in your booth and some tradeshow booth inspiration – Summit edition!
The Boutique Summit is the premier event for the global boutique industry for boutique owners, wholesalers, and industry professionals with top-notch networking opportunities, education, and tons of fun! The Boutique Summit includes a tradeshow to give wholesalers and boutique owners a chance to connect. It's important to have a good booth set up to set yourself apart from the rest.
Here is our tradeshow inspiration, Summit edition!
Clear Sinage
What's your brand, where can buyers find you? Answer this first question with clear signage! This is a great example from Southern Bliss Company's tradeshow booth at the 2021 Boutique Summit: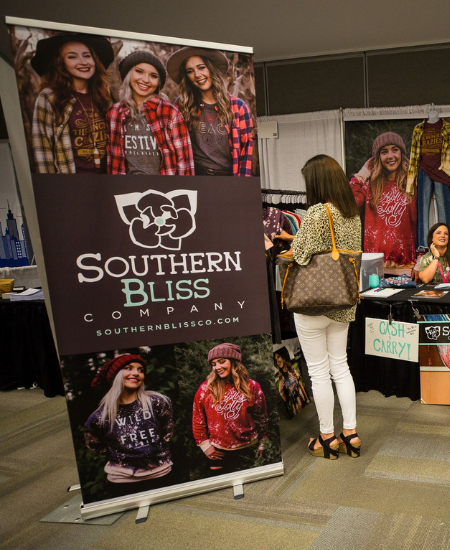 Branded Decor
If there's one thing that can grab a boutique buyer's attention it's cute booth decor! Your booth is about showcasing your products, but also about expressing the feel and vibe of your brand. You can do this with neon signs, hanging wall art, plants, or anything that shows off the feel of your brand!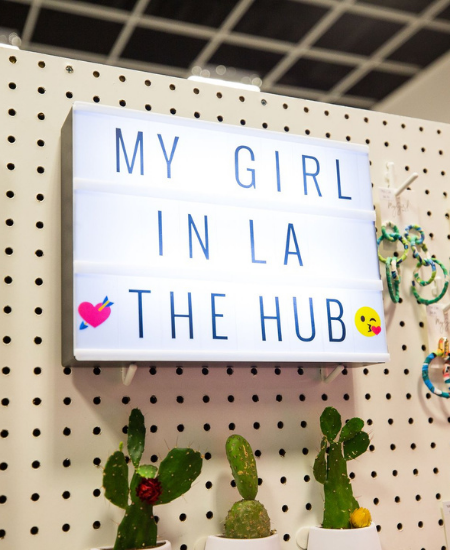 Take Away Info
Buyers are hitting sometimes up to hundreds of tradebooths, how are you going to leave a lasting impact to be remembered? Make sure you have some sort of literature for them to take away with your contact info, website, how to order or request a line sheet, and any other important information.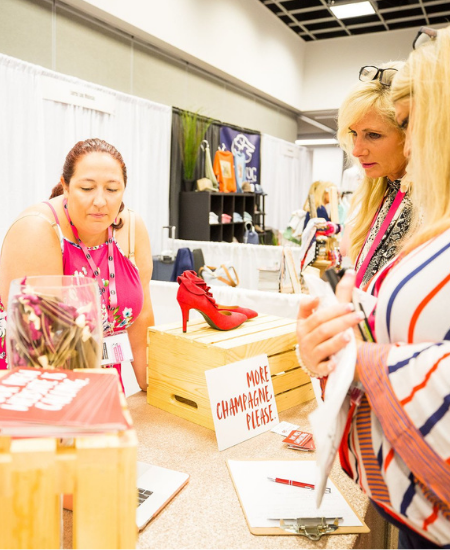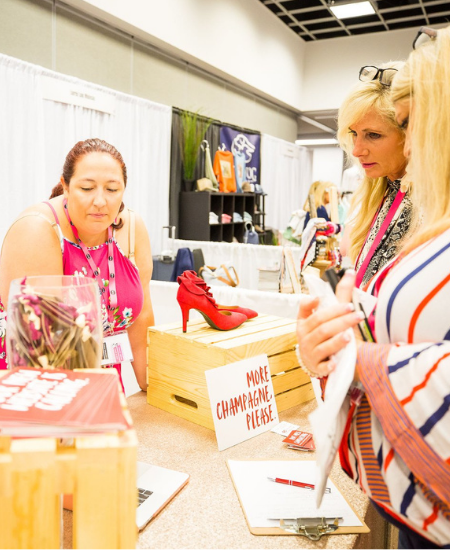 Be Prepared with a Way to Capture Contact Info
Wheater you have a POS system that you use to check in each visitor or are writing down emails in a notebook, capturing contact information is crucial! Make sure you are able to follow up with buyers and start building those relationships!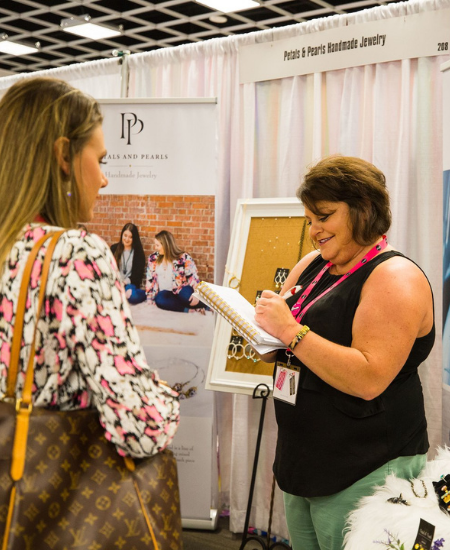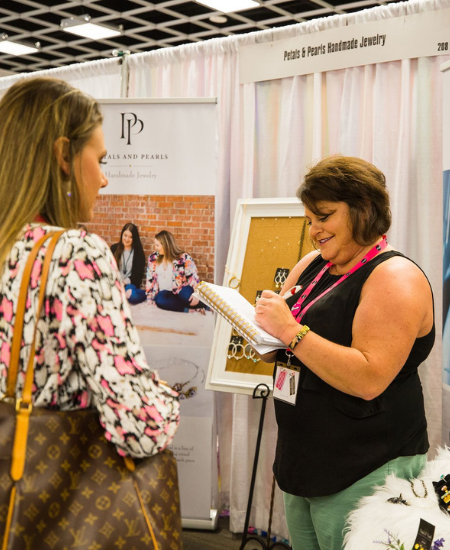 Offer Samples
Make an impact with freebies! If buyers love your samples, they are much more likely to place an order with you. Offering samples also helps to build trust with potential new customers!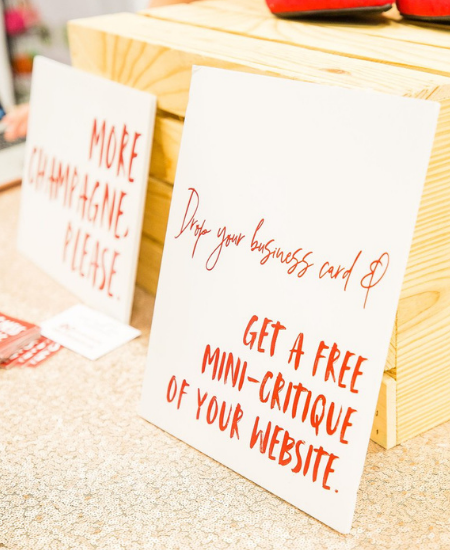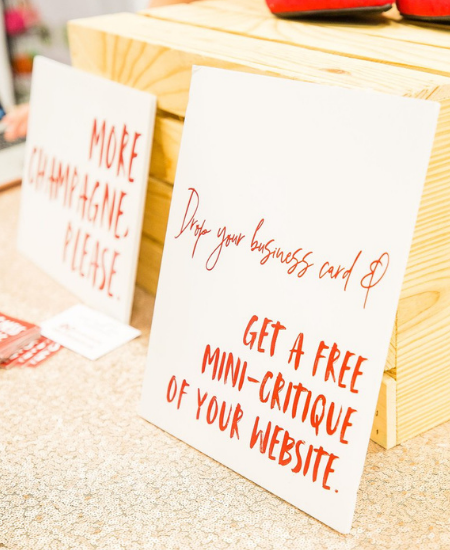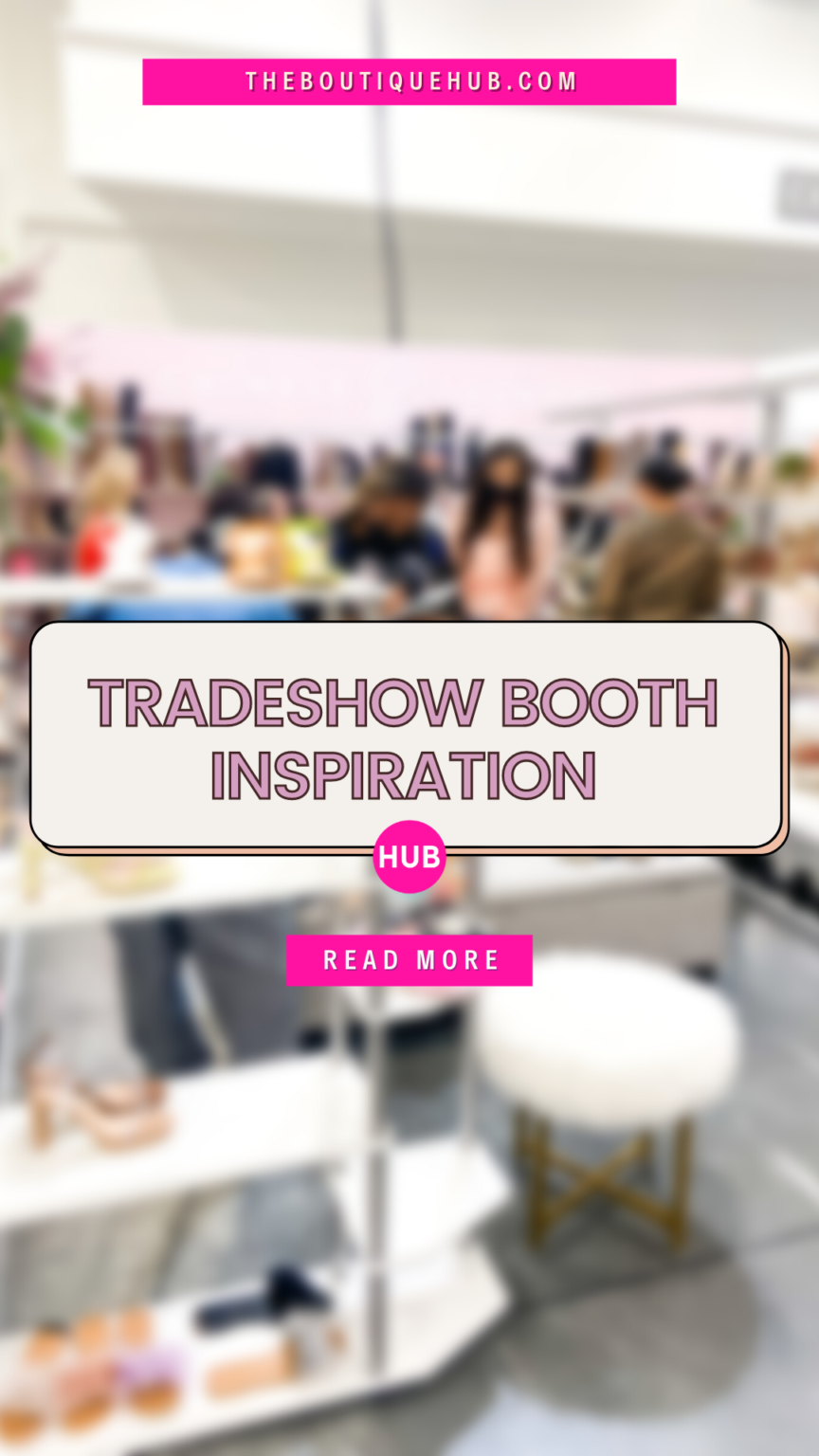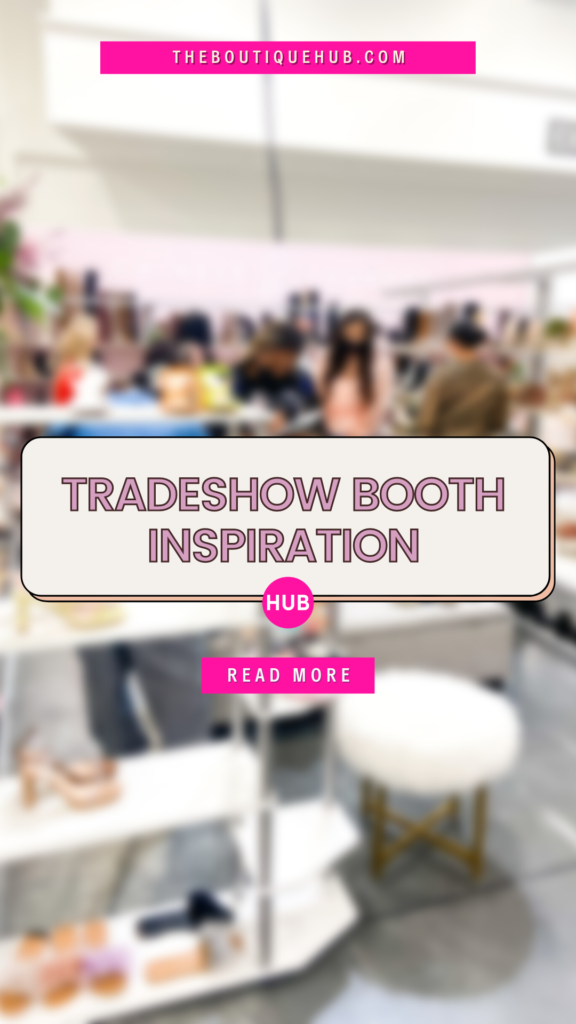 We hope you loved our article on Tradeshow Booth Inspiration: Summit Edition. How else can The Boutique Hub help you grow?
Get more information on growing your business by joining The Boutique Hub where we have tons of training, information, and most importantly, connection! www.theboutiquehub.com/join Try out our service for a month, cancel anytime. Follow along on Instagram @theboutiquehub!