No business owner enjoys having someone who has never run a successful business themselves tell them what they should do. That's why today's guest is very special. Susan Bradley, Founder of the Social Sales Girls, is a business expert, business coach, and someone who truly understands the Boutique industry. In this episode, she will be sharing her knowledge and hard-hitting facts about what it takes to run a successful business.
Listen in as we discuss how to optimize your store and increase traffic to your website, as well as how to grow your business to be more than just a hobby. You will learn the importance of building an audience (and how to do so), why you shouldn't compare your success to the success of others, and how to develop a proof of concept.
>>How To Grow a Sustainable Business Like an Expert – LISTEN NOW ON iTunes <<
>> How To Grow a Sustainable Business Like an Expert – LISTEN NOW ON Spotify <<
See the Full Boutique Chat Podcast Website here
Watch the interview on YouTube:
What You'll Learn In How To Grow a Sustainable Business Like an Expert:
---
Susan's best advice for start-ups in the industry.
The importance of building an audience.
When you should use paid ads.
How to learn what your audience really wants.
How to increase the traffic on your website.
The best way to track your traffic.
How to create loyalty in your business.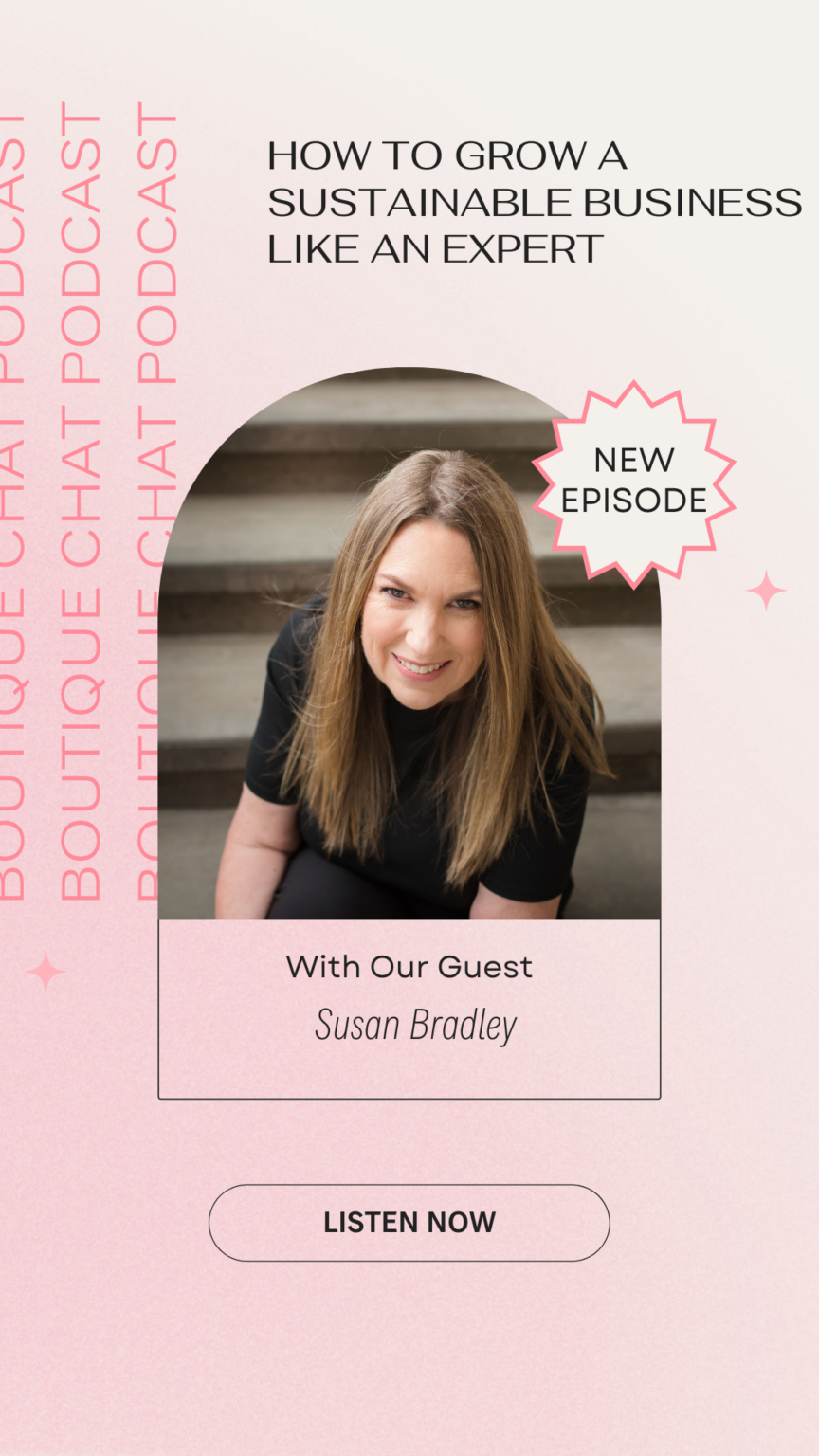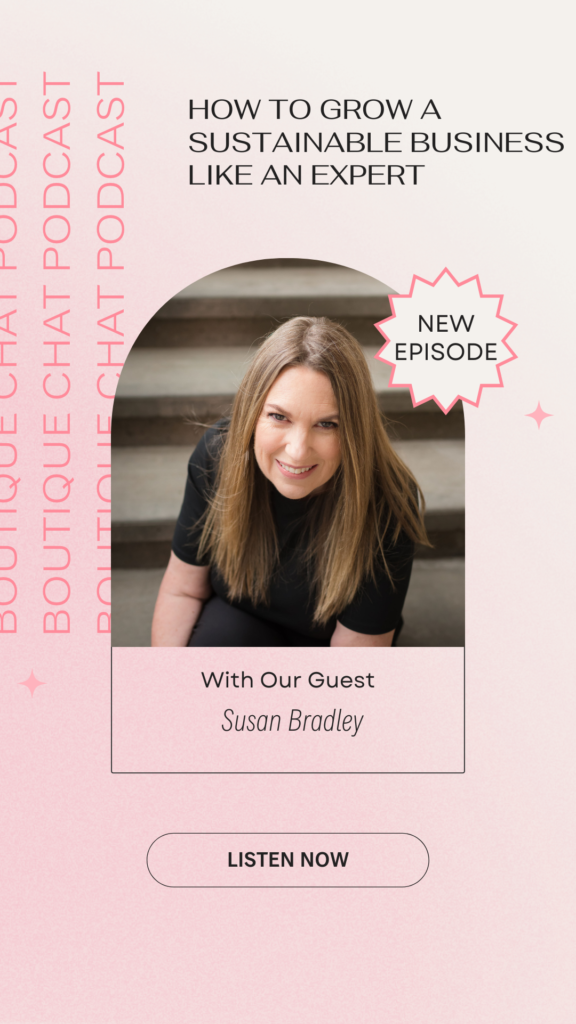 Favorite Quotes
---
"Manage your expectations. Understand that there is a learning curve to this journey… Focus on your results and what you're working on." – Susan Bradley [3:07]
"Give yourself 90 days to grow a pool of people, and they will be the people who are most likely to take the action you ask instead of asking the whole world." – Susan Bradley [8:00]
"Think about what's working in your business and how you could get creative." – Susan Bradley [24:35]
---
Resources:
Today's episode was brought to you by Glow Group click here to learn more:

[email protected]
Simple Ads for Store Owners, will show you how to make ads that will get your potential buyers to stop scrolling and start clicking!Once you know how to do it, creating an ad that really works is easier than you think.
—> Learn the 5 rules for creating effective ads that work
—> See examples of successful ads created by real store owners just like you.
Here's the link: https://learn.thesocialsalesgirls.com/simple-ads-for-store-owners/
---
Join the Hub for more training, information, and connections.
www.theboutiquehub.com/join
Use the hashtag #AskAshley on Instagram, or tag her at @ajalderson or @theboutiquehub to suggest topics for the podcast and let us know what you thought about this episode!
Do you love the Boutique Chat Podcast?! Subscribe to our podcast and after that, leave us a review on iTunes Apple Podcasts here!

Original Air Date: February 22nd, 2022
Do you love the details of How To Grow a Sustainable Business Like an Expert? Let us know what you think about our show and help spread the word about the #BoutiqueChat Podcast.
Recent Posts: