Get ready because you are in for such a treat today! Jessica Anderson, also known as tinytello on TikTok and 93playstreet on Instagram, is a former social media manager turned swimwear entrepreneur whose brand has been featured in Newsweek, BuzzFeed, and Cosmopolitan. She joins me today to share how she got started on her road to entrepreneurship and how she found success using her background in social media to help propel her brand forward. If you're wondering how to harness the power of social media to gain awareness about your brand, this is an episode you won't want to miss!
Tune in as Jessica shares her strategy for managing, planning, and creating content for social media in batches, including how she plans for recording, editing, and scheduling. (Hint: It does not all happen at once!) You'll hear her tips for how to hire the right social media manager for your business, the turning point that led her to turn to entrepreneurship from social media management, and what it's like to go viral on social media. Jessica also shares her advice for those just entering the business on how to find success without sacrificing your reputation.
>>From Social Media Management To A Swimwear Line – LISTEN NOW ON iTunes <<
>> From Social Media Management To A Swimwear Line – LISTEN NOW ON Spotify <<
See the Full Boutique Chat Podcast Website here
Watch the interview on YouTube:
What You'll Learn From Social Media Management To A Swimwear Line
---
How social media management made Jessica a well-rounded entrepreneur.
How to batch content for social media.
When it's time to think about hiring a social media strategist.
The problem that Jessica was solving with her swimwear line.
The power of tapping into your intuition as an entrepreneur.
Jessica's launch strategy for her swimwear brand.
Her advice for people whose brands are being knocked off.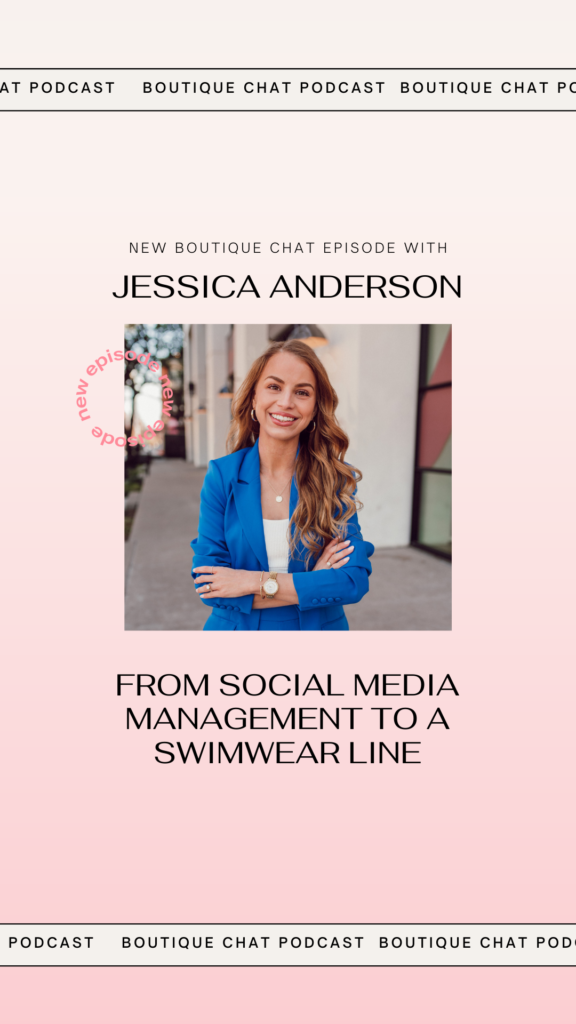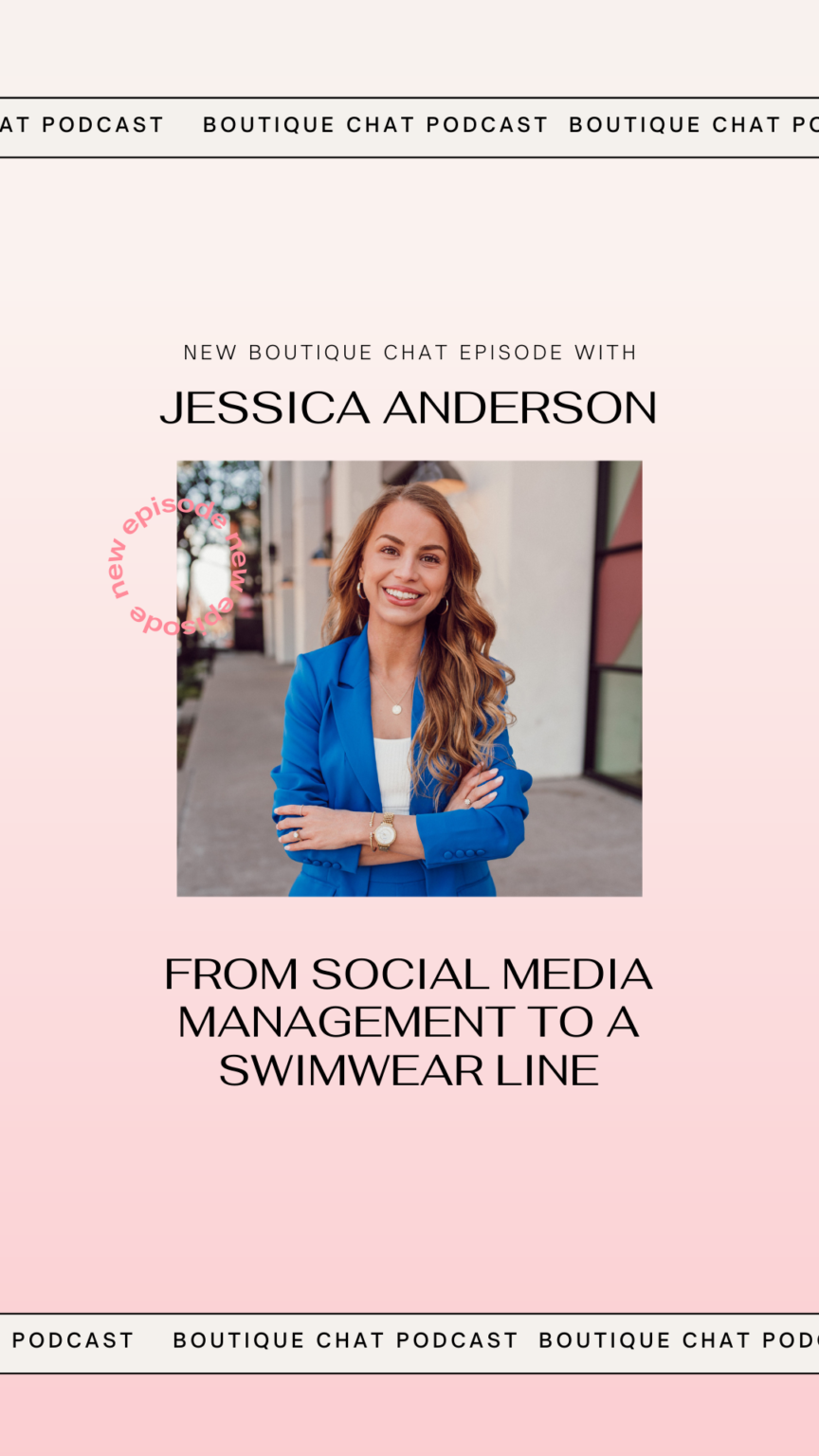 Favorite Quotes
"So many people get taken advantage of when you're new in the industry, when you have a smaller brand." – Jessica Anderson [11:40]
"Intuition is one of the most important things." – Jessica Anderson [13:00]
"You could feel the energy brewing beneath the surface." – Jessica Anderson [13:30]
---
Resources:
Resources Featured In This Episode:
Comment Sold: https://try.commentsold.com/partners/the-boutique-hub/
---
Join the Hub for more training, information, and connections.
www.theboutiquehub.com/join
Use the hashtag #AskAshley on Instagram, or tag her at @ajalderson or @theboutiquehub to suggest topics for the podcast and let us know what you thought about this episode!
Do you love the Boutique Chat Podcast?! Subscribe to our podcast and after that, leave us a review on iTunes Apple Podcasts here!

Original Air Date: March 29th, 2022
Do you love the details of From Social Media Management To A Swimwear Line? Let us know what you think about our show and help spread the word about the #BoutiqueChat Podcast.
Recent Posts:
The Best of Boutique Chat Season 4

I'm thrilled to be back for an all-new season of Boutique Chat, and to kick off Season 5, I'm revisiting some of my favorite episodes of the last year! In this highlight reel you'll hear from Social Sales Girls founder Susan Bradley on digital advertising and metrics, Everyday Chic Boutique owner Karli Harris Pennington on…

How to Get Rid of Winter Inventory

After all the holiday markdowns you may be asking the question, "What do I do with all my leftover winter stuff… I want to make room for spring goods!" Let's go over the best plan of action on how to get rid of your winter inventory.

The Boutique Hub at Atlanta Apparel

The Boutique Hub Team can't wait to head back to Atlanta market with you all! There is so much going on so we want to make sure you're prepared. Here's what you need to know about the February 2023 Atlanta market…