Today on the Boutique Chat Podcast Sara Burks, Director of Education at the Boutique Hub, joins us for How to Build a Successful Team.
Many entrepreneurs are scaling their business and find themselves scrambling to hire an employee. Or there wasn't time to create the proper procedures and protocol when hiring and onboarding their employees. Today Sara covers how to hire, how to onboard, and what to do when you lose an employee. But that's not all, tune in to hear more dynamite tips from Sara!
>> EPISODE 309 – LISTEN NOW ON iTunes <<
Don't Have iTunes? Listen on Libsyn here
See the Full Boutique Chat Podcast Website here
Episode Rundown:
00:05:56 What Are You Passionate About, What's Holding You Back
00:11:35 Hiring
00:18:34 Onboarding
00:24:07 Team Meetings
00:32:51 How to Handle Losing an Employee
MAIN POINTS
---
Identify what are you passionate about and what are the things holding you back.
Be honest and show clarity to those you hiring. They need to know what to expect.
Training your staff never ends. You need to continue to educate and communicate.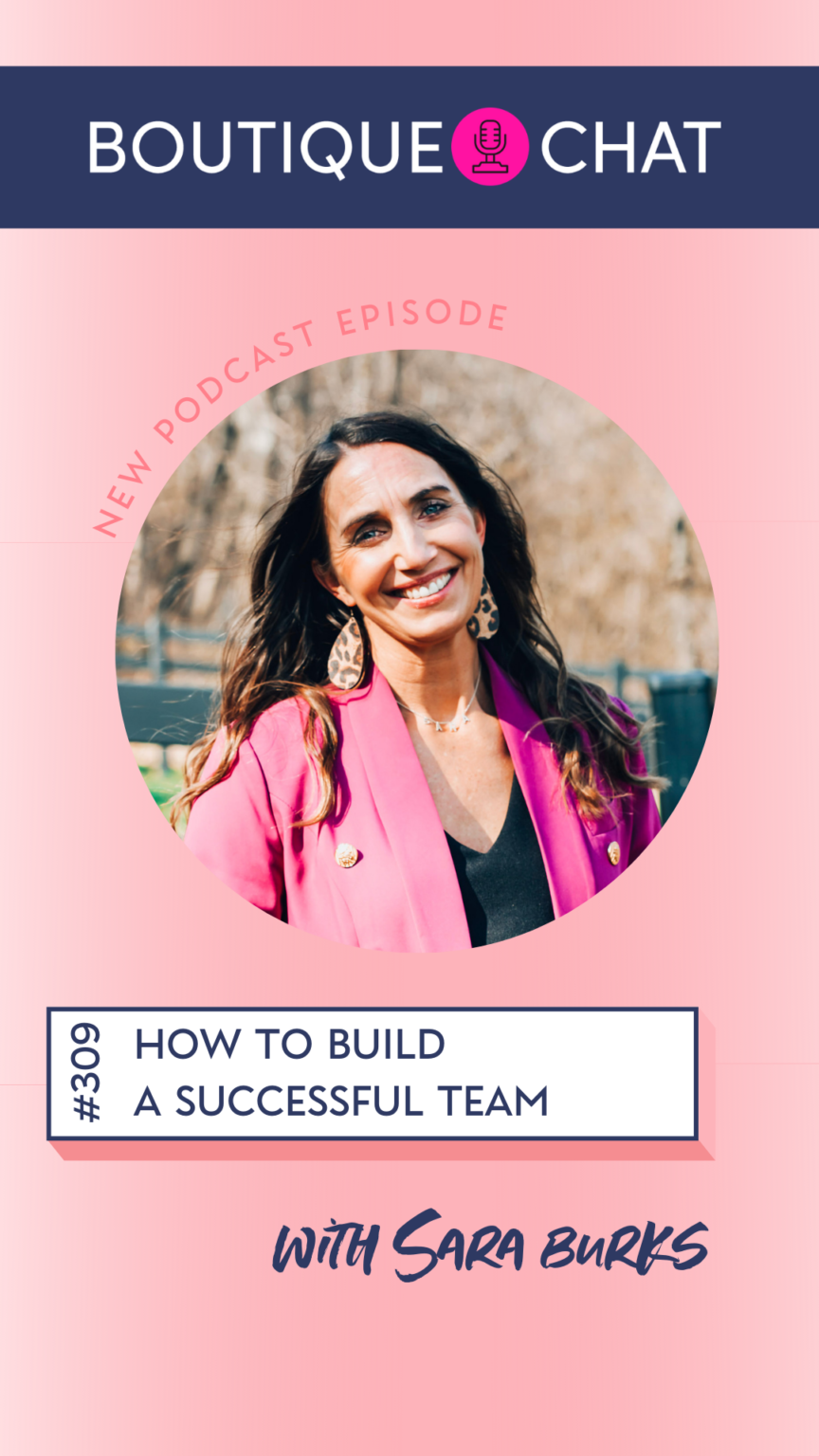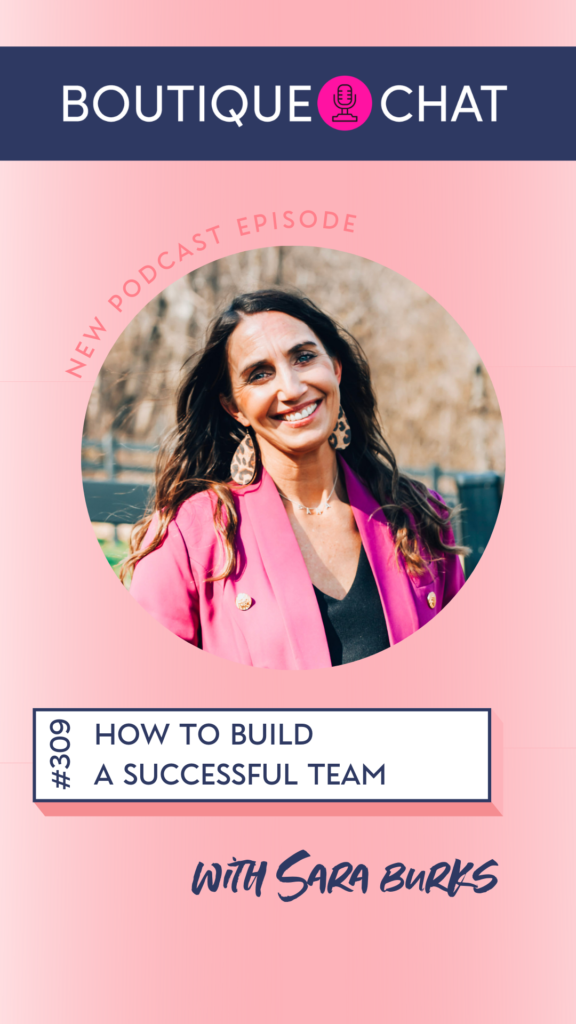 FAVORITE QUOTES
---
"Sales strategy is constant, we need to continually be motivating our team to understand how to communicate, how to sell, and how to serve our customers." -Sara Burks
"As an entrepreneur, as a small business owner, you are to raise leaders not leavers in your business." -Sara Burks
"The people that actually see your business through the customer's eyes the absolute most are your staff." -Sara Burks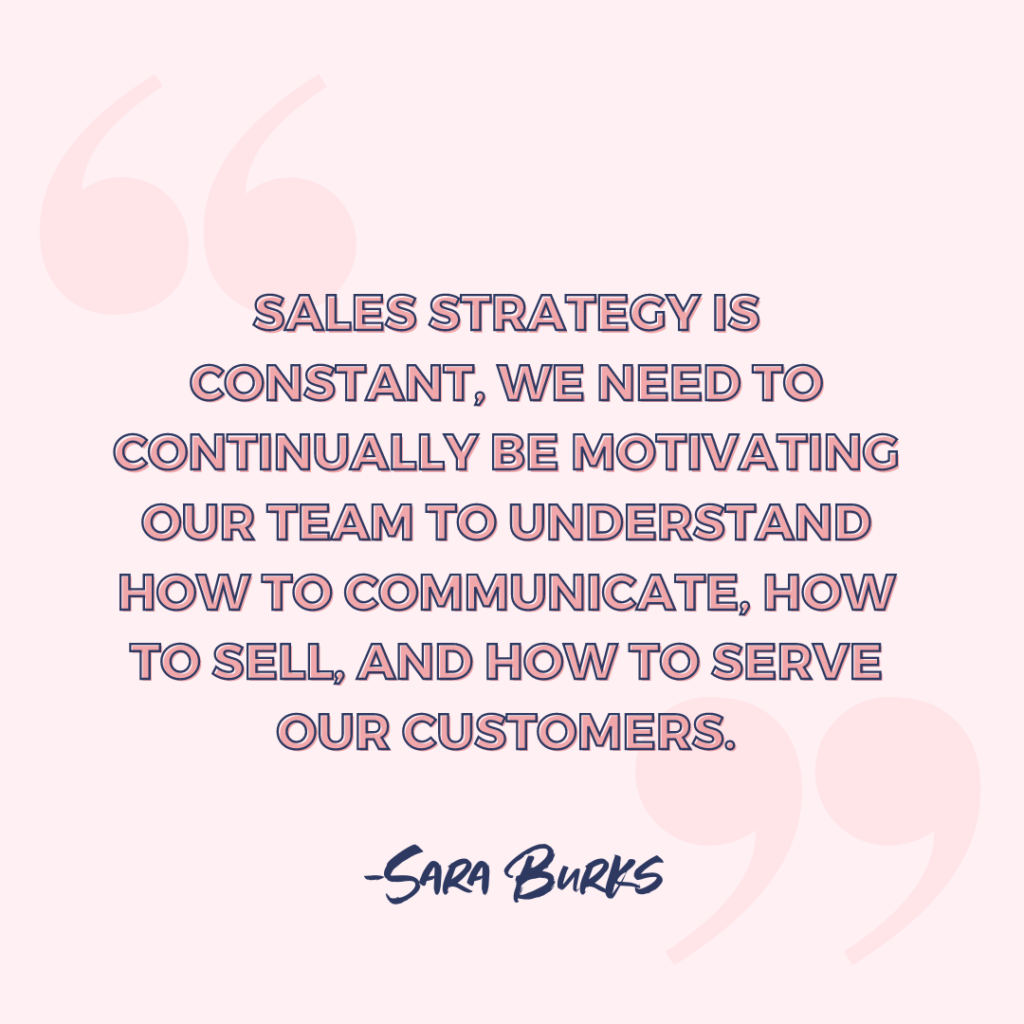 Resources:
Free Download: https://retailbootcamp.mykajabi.com/savvy-boutique-owners-dos-donts
---
Join the Hub for more training, information, and connections.
www.theboutiquehub.com/join
Use the hashtag #AskAshley on Instagram, or tag her at @ajalderson or @theboutiquehubto suggest topics for the podcast and let us know what you thought about this episode!
Do you love the Boutique Chat Podcast?! Subscribe to our podcast and after that, leave us a review on iTunes Apple Podcasts here!
Original Air Date: April 13th, 2020
Do you love the details of How to Build a Successful Team? Let us know what you think about our show and help spread the word about the #BoutiqueChat Podcast.