The 2021 Boutique Summit is on its way!
Are you planning to join us??
SAVE THE DATE —— Tickets launch May 4th!
And they are going to sell out FAST! Tickets will be limited due to social distancing requirements.
The Boutique Summit is the Boutique Retail Industry's Top Business Conference of the Year, hosted by The Boutique Hub.
Held August 1-2, 2021 in Atlanta, GA with Atlanta Apparel, find the proven strategies, tools, and collaborators to help grow your business in an ever-changing industry and social landscape!
A few things to mention regarding the 2021 Boutique Summit:
1.We are so excited to meet you all in person this year! We will be hosting a VIP Pre-Party on August 1st and host Boutique Summit on August 2nd.
2.Every business is unique and we want the education to relate to YOU and your business. That is why we dedicated a whole day to get into the niches of your business needs with interactive and detailed workshops. This will take place virtually on August 17th.
Check out our tentative schedule here and the topics we plan to cover
3.Can't make the event? You don't have to miss out! You can watch the entire event from home with a digital access pass.
4. Staying for Market? We hope so! Spend the day finding new brands and catching up with fellow Summit goers and our Hub team! Our booth on the 5th Floor will be quite the party!

5. Interested in sponsoring? Fill out this form & we'll be in touch!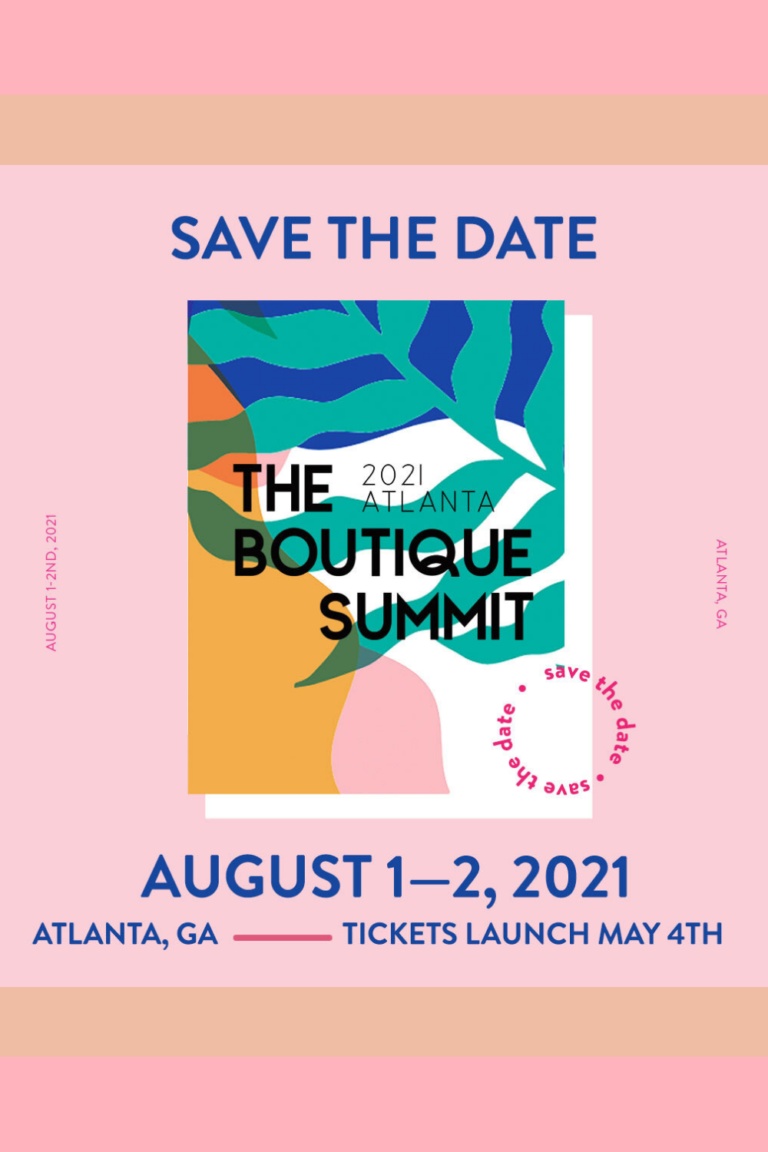 Learn How to Buy Wholesale
Struggling with inventory management? Want to know the latest effective strategies to improve your margin and maximize your profit? Want to know the latest social media and eCommerce strategies?
Invest in yourself and your business by joining us at the 2021 Boutique Summit! Where we cover topics like these and so much more!
Check out the sneak peek of the dynamite keynote speakers who will be joining us…
SNEAK PEAK OF KEYNOTE SPEAKERS
We have an exciting lineup of over 20 expert speakers — more announced soon— sure to educate, inspire and break it down step by step, to get you to the next level with your boutique or brand.
Follow us on Instagram for all the latest information and updates regarding the 2021 Boutique Summit! @theboutiquehub @theboutiquesummit
---
How else can The Boutique Hub help you grow?
Try out our service for a month, cancel anytime. Or use one of our free tools to get started below!
Get more information on growing your business by joining The Boutique Hub where we have tons of training, information, and most importantly, connection! www.theboutiquehub.com/join
Want more?
31 Days of Daily Social Media Content
Mix these around and do in an order that works for your store. Keeping your content current and a nice mixture of sale, engagement, and brand awareness posts is essential in growing your business and social media accounts.
Use this 31 days of social media content guide to spark new engagement, traffic, and sales this month!
Relevant Posts: