What will the new normal after Covid-19 Coronavirus be like for storefront boutique retailers? Use these tips to relaunch your retail business.

Let's help you create a clear plan to maximize the re-opening of your brick and mortar boutique.
Find the full video with our tips on our youtube channel! Be sure to leave a comment!
6 Tips to Relaunch Your Retail Business After the Coronavirus:
---
Tip #1: Safety First
Follow the latest CDC guidelines and instructions for your State, and clearly communicate with your customers how you are proceeding! While your cusotmers may all have different feelings toward masks or guidelines, it's important that you are clear and communicate this often across all of your channels, with signage at your door and on your website. There is no normal, only what you create going forward so include them in your process!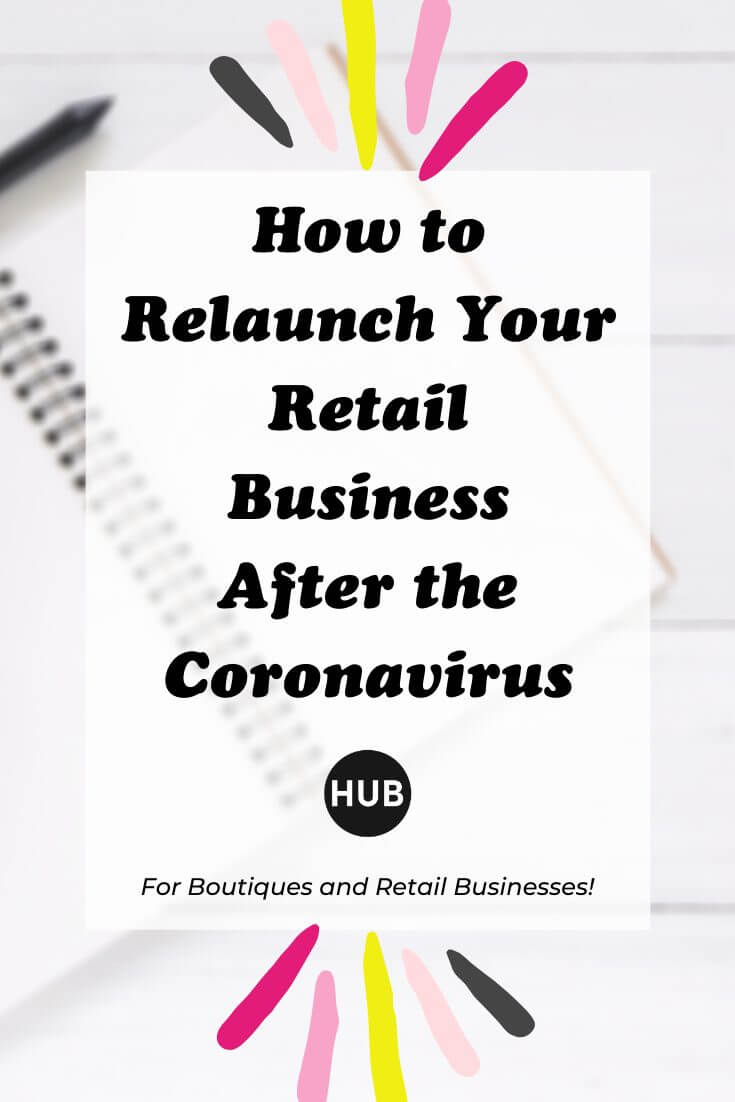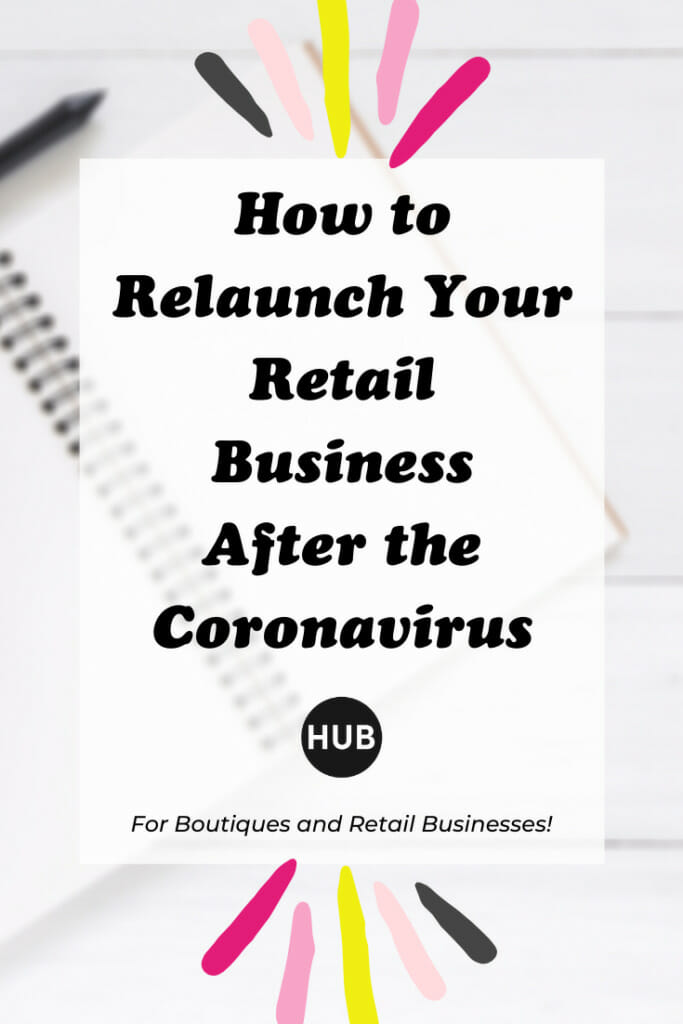 Tip #2: Don't Wing It
Opening dates are going to be different for everybody, and some will come quickly after announcements. Don't feel like you need to rush to open, instead, pick a specific date to market and make it genuinely special. To market your re-opening send out postcards, videos, or Facebook ads, whatever it is you have to do get your customers excited for this special event whether it happens all in one day, or over a week's time! Remember safety first, and get a flow for how many customers in and out you can keep up with your new cleaning and distance routine. But make it memorable!
Tip #3: Don't Go Back to Your Old Ways
Did you pick up a new online revenue stream while your store was closed? Don't walk away from it, keep your online sales going! So many of you have pivoted during this time. Your new revenue stream is one of the most beautiful things that has come from this entire situation. This epidemic has forced you to really recognize how to have an omnichannel business. Take a look at your schedule and figure out how can delegate time to both your brick and mortar and online platform, without spreading yourself to thin.
Tip #4: Rethink Your Overhead, Before You Over Commit
Dig into those financials and find out where do you want to be spending your funds during this time. Can you run a leaner operation going forward? With a new online revenue stream, will you limit payroll and overhead in your brick and mortar with more limited store hours to spend more time online? Build an omnichannel brand with multiple revenue streams. This way all of your staff, payroll, and your overhead aren't tied up into hoping someone walks into your brick-and-mortar.
Tip #5: Training Your Staff
Now is the time to train your staff like you've always wanted and set clear boundaries, goals and a schedule for weekly meetings and clear virtual communication with channels like Slack, Trello and Facebook Groups. Train them on how they should be interacting with customers, new cleaning and safety standards, their online AND in-store responsibilities, how to increase upsells and add ons, and customer service. A thoroughly trained staff can make or break a sale. So take the time now to set a new standard for your new normal!
Tip #6: Take the Time Now to Generate Your Leads
When you have a store re-opening, take the time to make sure you're collecting email addresses and text phone numbers. The second someone gives you that information, they're now on your list. The list is the thing that you can own whether Facebook shuts down, Instagram shuts down, a pandemic closes down your storefront or something takes out your website. Always be growing your list!
These six tips will help you relaunch your retail business after this Covid-19 Coronavirus pandemic.

But more than any of these six, what is most important?

Your mindset.

Your ability to look for the pivot, the new opportunity, the human connections and the way you WANT your business to look in the future. Did you find yourself loving the time off with your family and you realized that is why you started in the first place?

Bigger is not better…..better is better. So take the time to lean into what you love most about your business. This Coronavirus pandemic did not happen to you it happened for you.

Your business will never be the same and we hope that it is better because you learned new ways to grow your business through this situation.

Cheering you on #BoutiqueBoss!


PS: If you haven't been to market in a while due to the shutdown, here is a list of the rest of the wholesale markets taking place in 2020. We'll do our best to update this list as we hear new dates as well!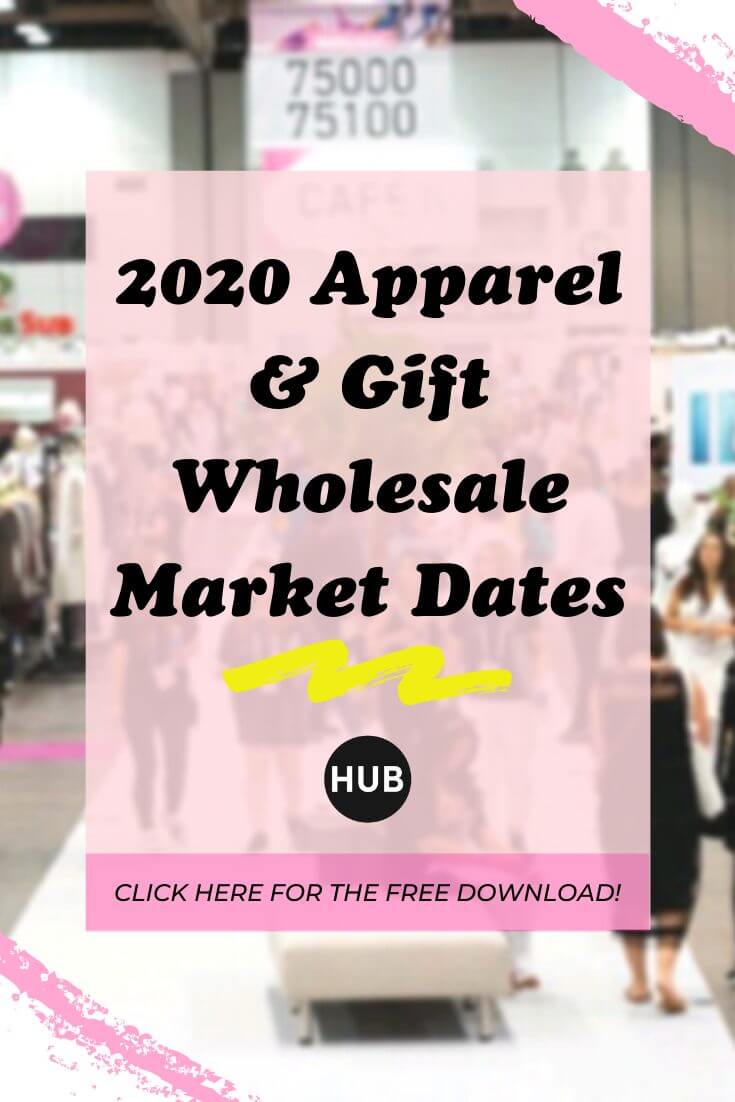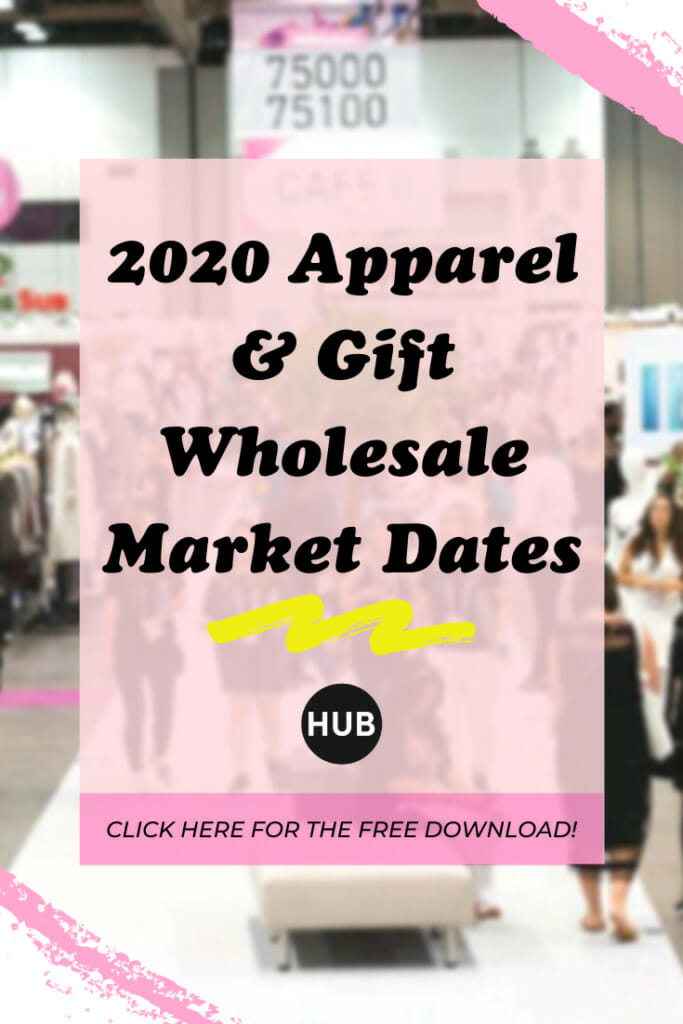 ---
Want more tips on growing your business through Covid-19? We gathered all of the industry resources we could find into one spot just for you.

Click here for the FREE Resource Center for the Boutique Retail & Wholesale Industry to help you manage the Covid-19 Coronavirus pandemic.

We're in this together.
Join the Hub for more training, information, and connections.
www.theboutiquehub.com/join
Recent Posts: