Online live selling is changing how today's boutique owner draws in customers and builds their distinct brand. As consumers spend much of their time interacting in the digital space, the possibility of streaming just about anything opens new doors for today's business owners.
Live selling allows viewers to see the fit, styling, and functionality of products in real-time. It also allows retailers to let their personalities shine and directly engage with multiple customers at once.
Sellers can now turn their viewers' comments into shopping carts using an all-inclusive e-commerce platform like CommentSold to integrate social media comment shopping with live video. No longer is a stream simply an opportunity to see a new product. You can also use it as a powerful selling tool that generates actual revenue.
Here are a few advantages of live selling online:
Live video has six times more organic reach than any other post on social media.
Live streams have three times longer view times than pre-recorded video.
CommentSold live sales have generated as much as $300 per minute.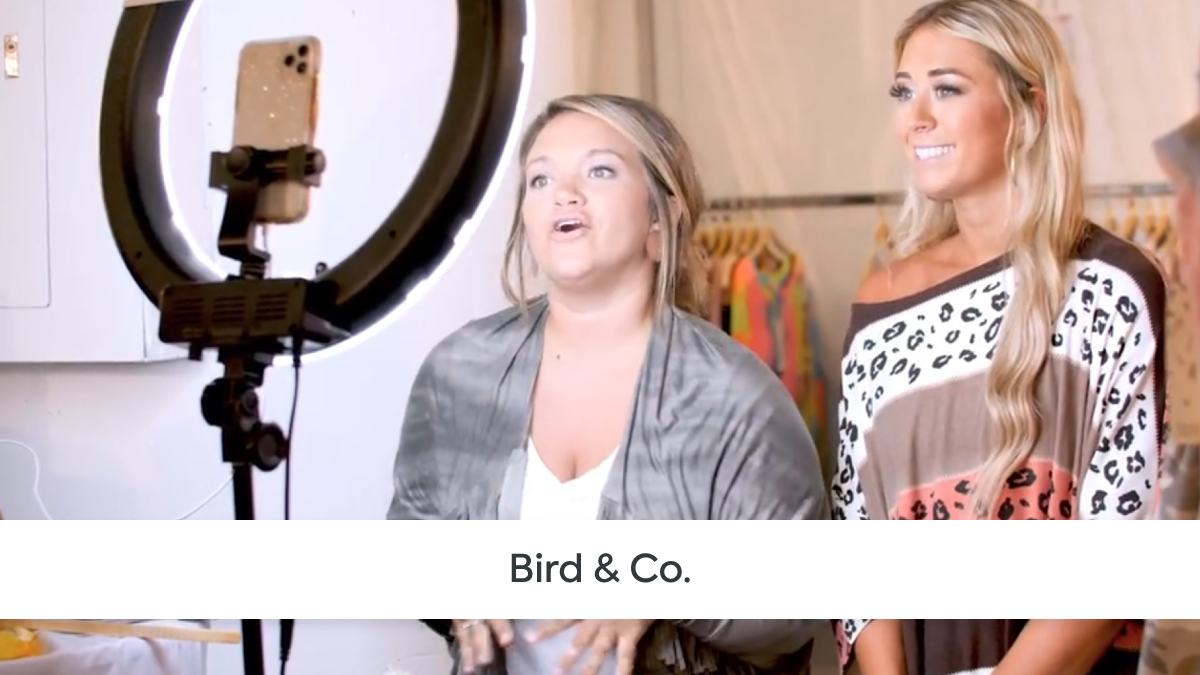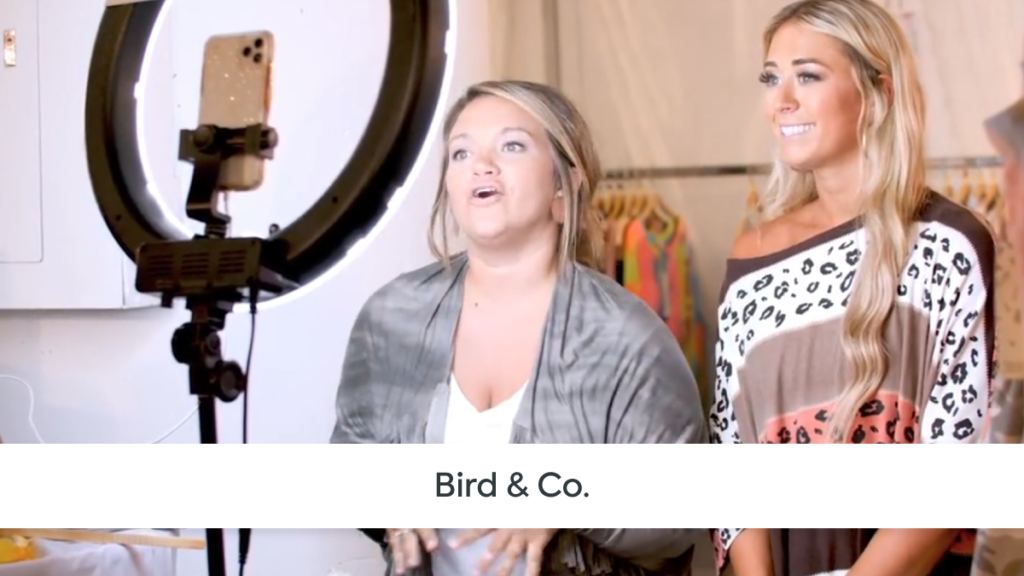 Why Live Selling?
Many brands started switching their focus to live selling in early 2020 at the onset of the COVID-19 pandemic. With health and safety concerns and regulations forcing storefronts around the globe to temporarily close their doors, selling online was a necessary alternative.
Online sales were booming, and this technology isn't going away. People are clinging to their mobile devices now more than ever, with app usage alone rising 40% in early 2020 and the average user spending more than four hours a day on their phones.
Approximately 73% of all e-commerce sales are projected to be made on mobile devices through 2021. Meeting shoppers where they're comfortable is key to getting them engaged with your product and brand.
Consumers are also using their mobile devices to tune into videos and live streams. Boutiques can continue to use live selling to marry their online communities with their physical storefronts (if they have them). Consumers can experience "virtual fitting rooms" while they're relaxing at home, commuting to work, or even sitting in the parking lot at their favorite stores.

Phones serve as a gateway into a world of new trends, products, and people for many shoppers. Highlighting all three of these in your live videos is not only possible; it's an effective way to reel your shoppers at any time, any place.
Consider these live selling stats:
Shops using CommentSold for live sales saw a 77% revenue-per-viewer increase in 2020.
60% of the top shops that integrate live video selling through CommentSold derive at least 50% of their total revenue from live sales.
93% of brands locked in a new customer because of a video they shared on social media.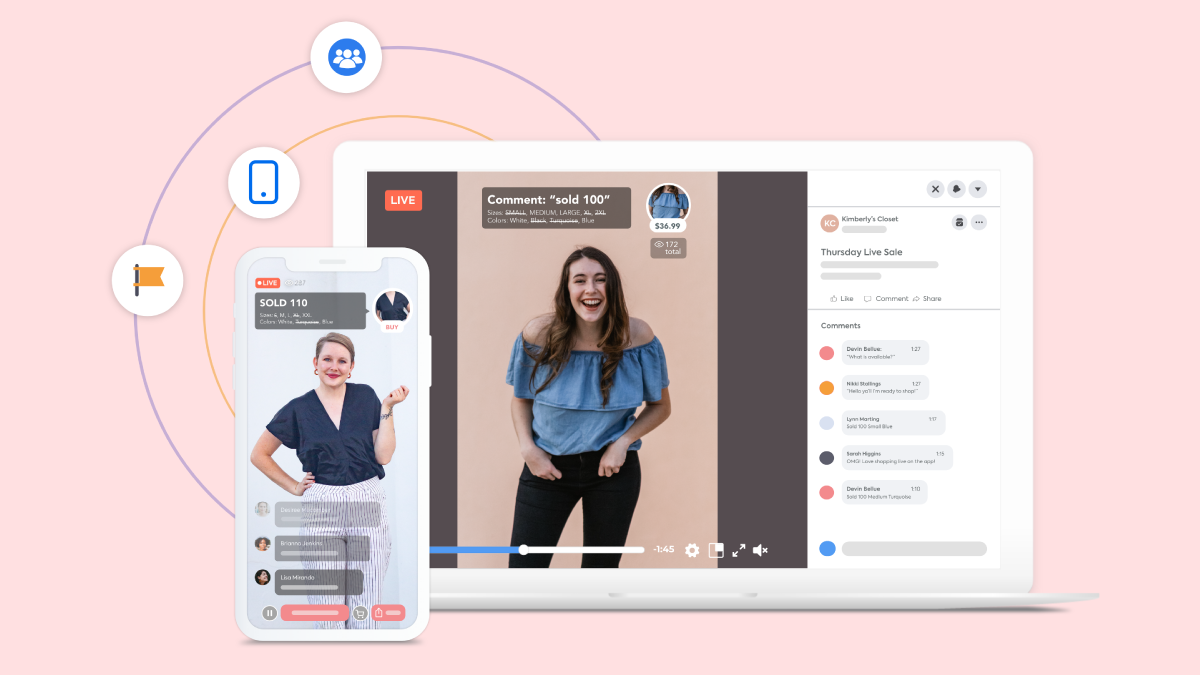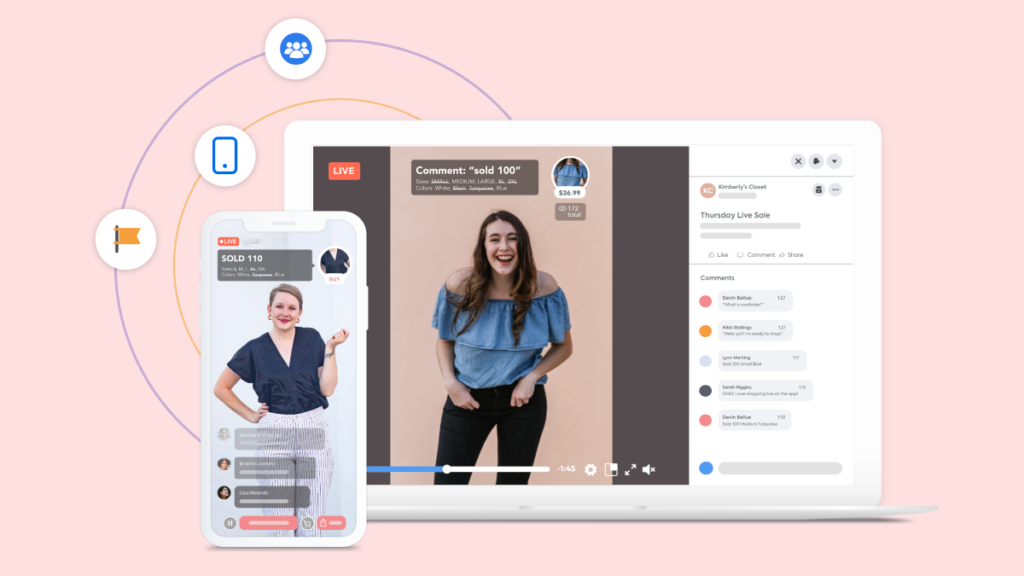 Introducing Comment Shopping Into Your Live Streams
In an hour-long live stream, brands have the potential to double sales or sell up to the equivalent of a week's worth of offline merchandise. Live selling on social media or mobile apps builds hype for new products and increases engagement. With tools like CommentSold in place, viewers can buy products during a live sale without leaving the video.
One popular online boutique, Freckled Poppy, has found tremendous success selling clothes on Facebook Live and through its own branded mobile app. Matty and Alex, the husband-and-wife team that owns the women's clothing brand, use CommentSold to pair live video with comment selling and say 95 percent of their sales come from selling and going live in their mobile app.
"Once you have something on your phone, you can't really forget about it," Alex said.
By instructing viewers to comment "sold" with their preferred size and color, brands like Freckled Poppy turn their live videos into interactive events. Those comments generate automatic invoices sent to commenters via Facebook Messenger, comment reply, or email. Shoppers cart their items automatically and can check out multiple times throughout a live sale, so their preferred items don't sell out as they continue to tune in.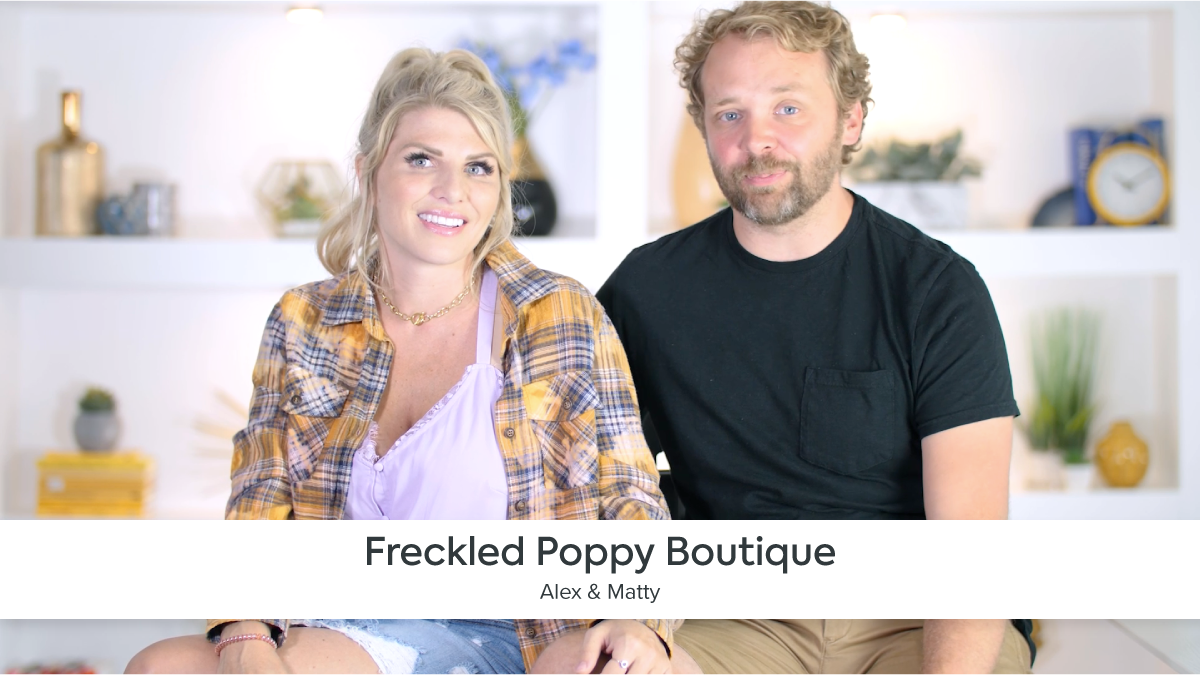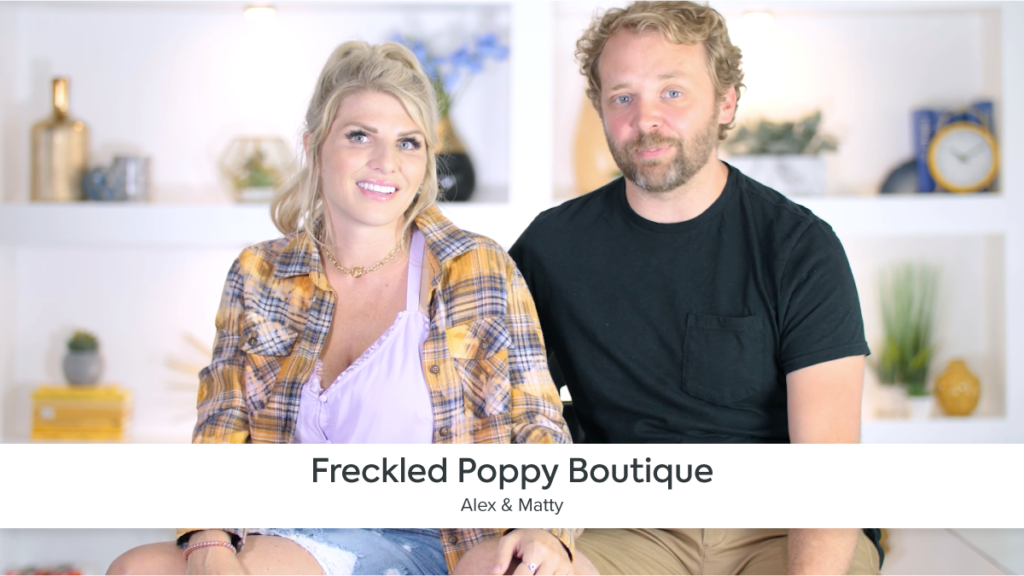 Selling Tips from the Experts
The more digital our lives get, the more we yearn for something genuine. Letting your authentic self come through online makes shoppers feel like they know you better, which helps create real connections. The owners of Freckled Poppy often appear in their live videos, sharing their genuine opinions of each product and addressing commenters like old friends.
Successful boutiques like Freckled Poppy feature their owners or staff modeling the fit and styling of their products during their live sales. After all, you and your team know your products best, and sharing that knowledge directly with your customers makes it easy for them to make confident purchasing decisions.
Being on camera allows you to control your content and broadcast your authentic personality to your target audience. This authenticity helps create loyal brand advocates who will not only tune into your live video sales, they'll also share your brand with their networks and communities.
Alex and Matty say authenticity, brand building, and consistency have been vital to their success with live selling.
Authenticity
Relationships are built on authenticity and trust. Live sales allow you to build relationships with customers with a "one to many" approach, similar to a reality show or the old-school way of selling products on TV via home shopping channels.

Be welcoming and natural, and take time to get to know your audience. Engage with them like you would a customer who visited your physical storefront. Become your own influencer for your brand and products.

"Be creative, try to find out who your target customer is, find them, build that community, be real, share the goods, and share the 'bads.' You have to be real. And it's not always easy. But you have to be real, and that authentic self will kind of reel them in, and they'll want to follow you," Alex says.
Brand Building
Brand-run live streams are becoming more popular than outside influencers showing off products. People like discovering brands they love and remaining loyal to those brands.

"Yes, you're selling clothes or shoes or makeup, but they want to buy those clothes or shoes or the makeup because of you," Alex says.
Creating loyalty can start with establishing an aesthetic that attracts your target audience. Then, you can build upon it with incentives, deals, discounts, and special promotions only available to your repeat shoppers. Turn your viewers into loyal customers with a clear brand image and message.

"For us, it's all about hype, consistency, and community. And it's not easy in the beginning. You'll probably feel like you're talking to a wall. I would get out of the mindset that it's your friends and family that should be supporting you, and get into the mindset that you need to find your own customers," Alex says.
Consistency
Train your followers to know when you'll be hosting a live sale. Choose the same time each week. You don't have to go live every day, but your frequency should be consistent. Freckled Poppy goes live at 10 p.m., and while admitting it might not be the best time for their audience, customers still tune in because they have the time memorized and will be on their phones waiting. Check your Facebook page insights to see when fans are typically online and plan from there.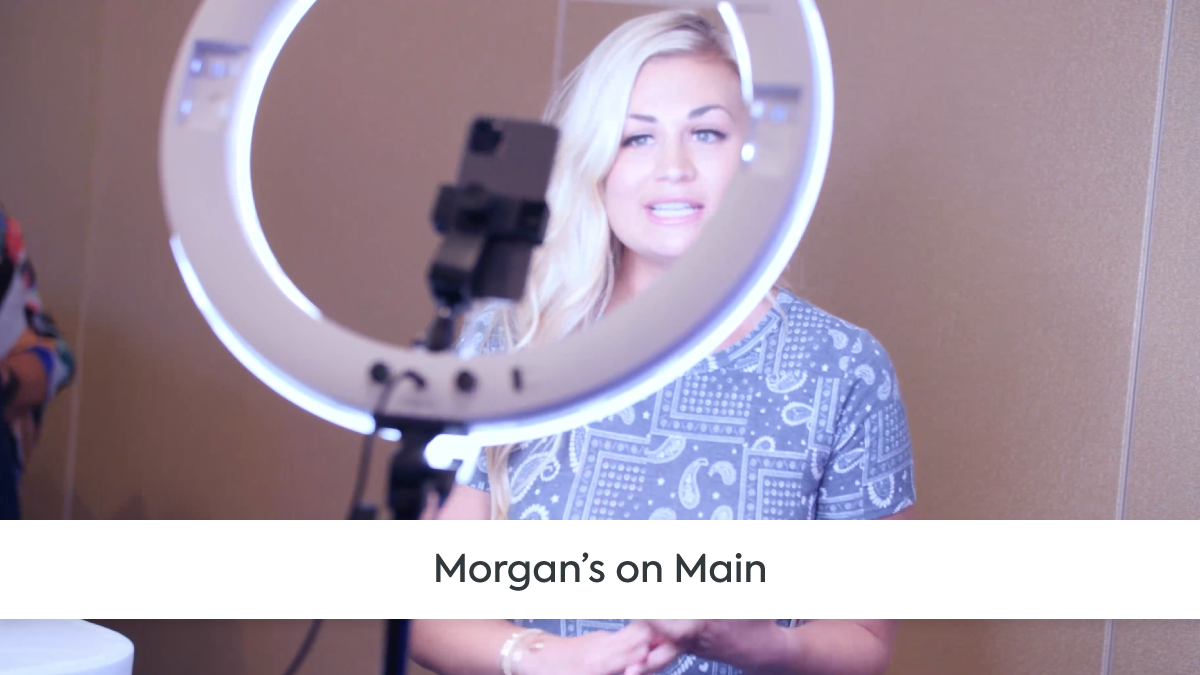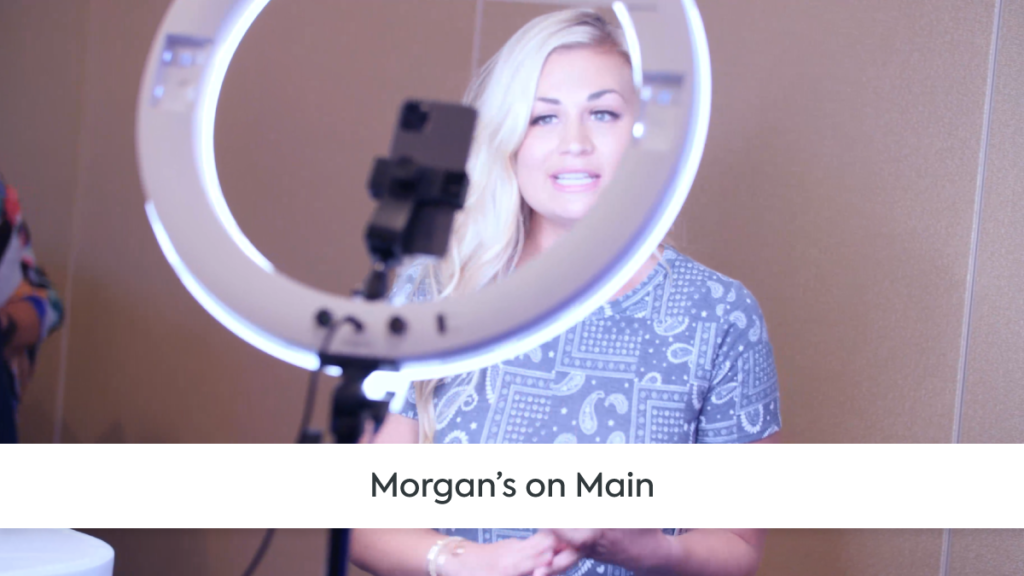 Have a Plan
Determine what you want to sell during your live sale, what engagement strategies you wish to use, and create a script or run-of-show you can reference during the main event. Before going live, announce the upcoming live sale, and make sure your customers know when to tune in, how to register, how to purchase items, and what they can expect after they check out.

Set-Up with the Right Equipment
A smartphone, ring light, and Internet connection are the basics for going live. Still, to prevent mishaps and ensure you're streaming a high-quality, visually appealing video, we recommend downloading and following the CommentSold Live Sale Equipment Checklist.

Get Help
One or two people should be in front of the camera modeling clothing and talking with the audience, while at least one person should reply to comments and monitor everything behind the scenes. Before going live, consult with other sellers and experts with any questions or concerns you may have—engage your network to learn from the pros!

"When you go to the boutique community, it is very much a community," Alex says. "Everyone is very much rooting for you, very much giving you all of the secrets, what's working best for them right now. With the Boutique Hub and within the CommentSold VIP group, you will have a community there from day one. You will have new friends that are rooting you on."

Use an All-In-One Social Selling Tool
CommentSold enables you to sell where your customers love to shop, from social media to a personalized webstore and branded mobile app. You can manage all your sales from one inventory and turn comments into shopping carts with CommentSold's features designed with boutique owners in mind. Keep everything organized from one centralized dashboard to simplify your business operations and seamlessly fulfill orders.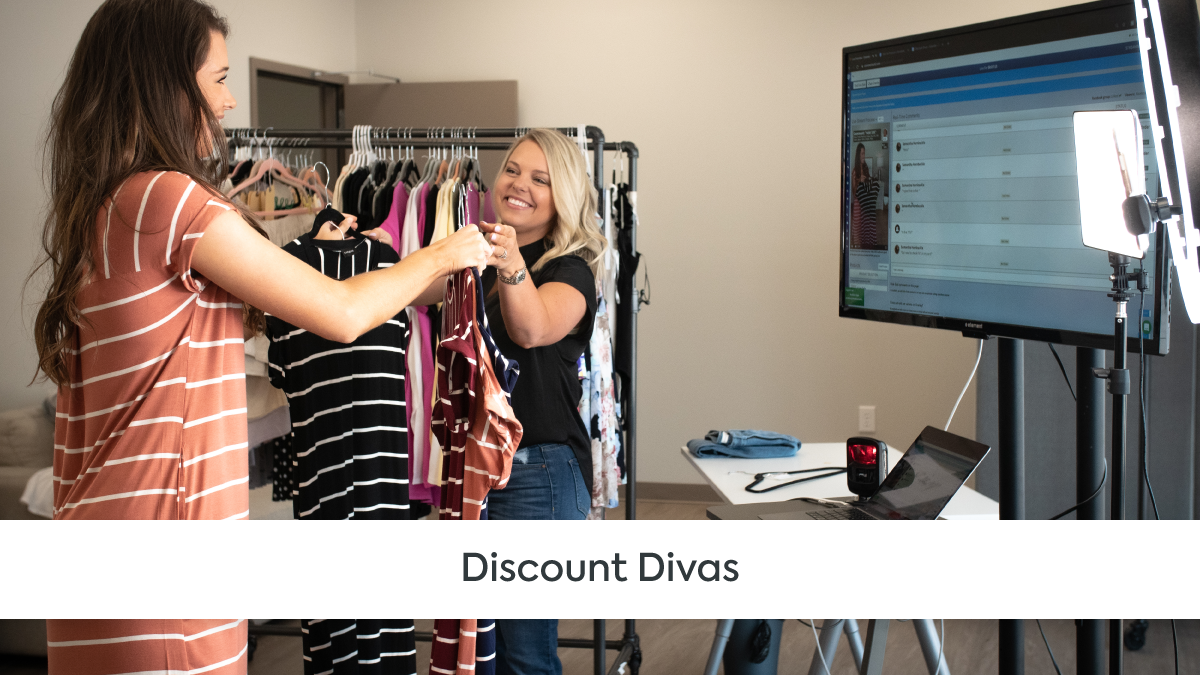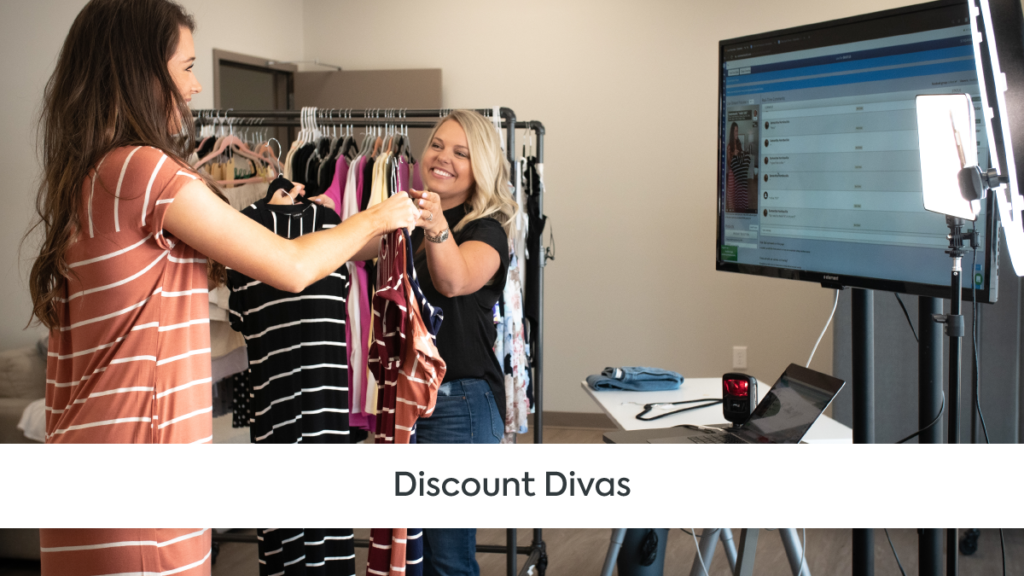 What's Next?
Selling merchandise through live video is growing in popularity across the globe. Many consumers have already made shopping via live stream a habit. The future of e-commerce is interactive, multichannel, and all about creating memorable, engaging experiences online that can translate into real-world, offline shopping as well.
Retailers looking to stay ahead of the curve will experiment with new channels for streaming and selling while embracing today's trends.
Getting set up with your boutique's very own mobile app is one way to stay innovative and build an engaged, loyal shopper base. CommentSold's Live in the App feature allows boutiques to live sell right in their mobile app while simultaneously streaming to their Facebook pages and Facebook groups. You can create that exciting multi-channel shopping experience customers love while allowing you to sell everywhere with ease.
Ready to see how live selling and comment selling can work for your retail business?
Start your 30-day free trial with CommentSold.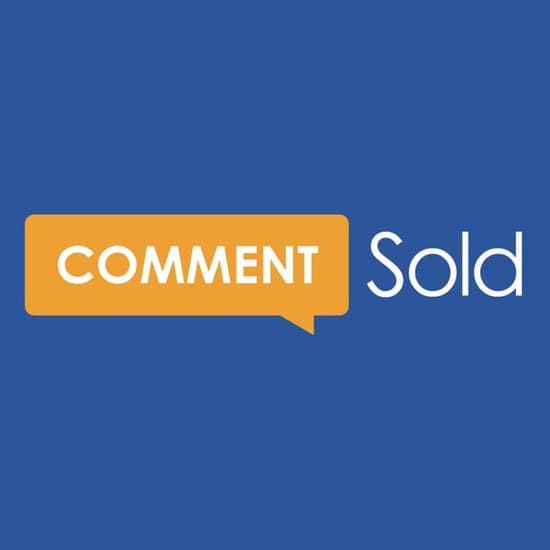 ---
We hope you loved our article Live Selling for Your Boutique: How to Turn Views into Sales. How else can The Boutique Hub help you grow?
Get more information on growing your business by joining The Boutique Hub where we have tons of training, information, and most importantly, connection! www.theboutiquehub.com/join Try out our service for a month, cancel anytime.
Follow along on Instagram @theboutiquehub!
Holiday Season Playbook: 5 Pro Tips for Boutique Success

As boutique store owners, you understand the importance of gearing up for the retail extravaganza that is this entire holiday season. That's why we've curated a set of exclusive tips, tailor-made for boutique stores like yours. Whether you're a seasoned pro or diving into this season for the first time, our expert advice is here to empower you!

Boutique Owner's End of the Year Checklist

We are so excited to be bringing you some tips to make rolling into 2024 the smoothest transition yet! Here you will find our Boutique Owner's End of the Year Checklist, filled with info on taxes, inventory, and more!  

Dig In and Do The Hard Thing with Anais Almazan, Pretty & Pink Boutique

Anais Almazan, founder and owner of Pretty & Pink Boutique, shares her story from growing her business to building a true community.