Today on the Boutique Chat Podcast Kelly Helfman, President of MAGIC, joins us for MAGIC Goes Digital. Kelly is here to give us all the details on MAGIC's Digital Trade Event. She goes over how often vendors will be adding and updating their products, the 5 categories you can shop, an inside scoop to this year's trends, and how you can get exclusive opportunities for learning on this digital platform. Tune in to hear all the details on MAGIC's all-new buying experience!
>> EPISODE 274 – LISTEN NOW ON iTunes <<
Don't Have iTunes? Listen on Libsyn here
See the Full Boutique Chat Podcast Website here
Find the full video of today's episode on our youtube channel, and make sure to leave a like & a comment if you loved this interview
Want more info on MAGIC's Digital Trade Event? Check out our latest blog post with all the details!
MAIN POINTS:
---
This event is a completely virtual experience with over 1000 brands you can shop from.
It's broken up into 5 categories: MAGIC, COTERIE, MICAM Americas, PROJECT, and CHILDREN'S CLUB.
You will be receiving weekly trend picks, be able to shop suggested brands that fit your target market, and new pieces will be added weekly!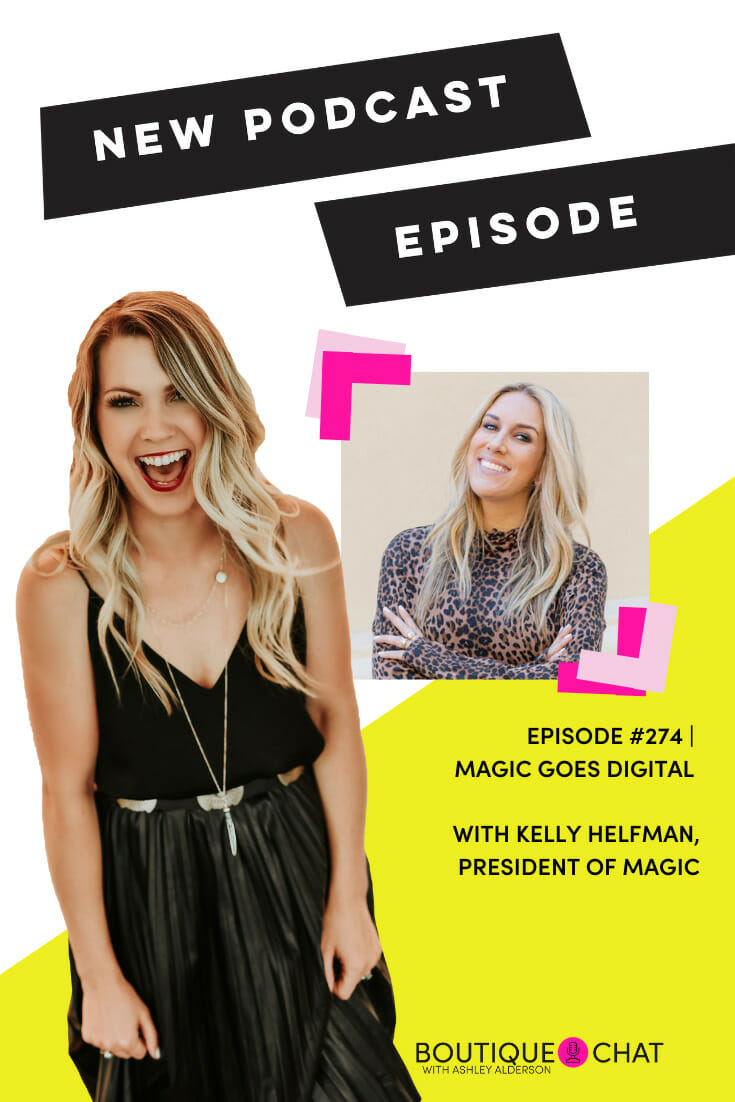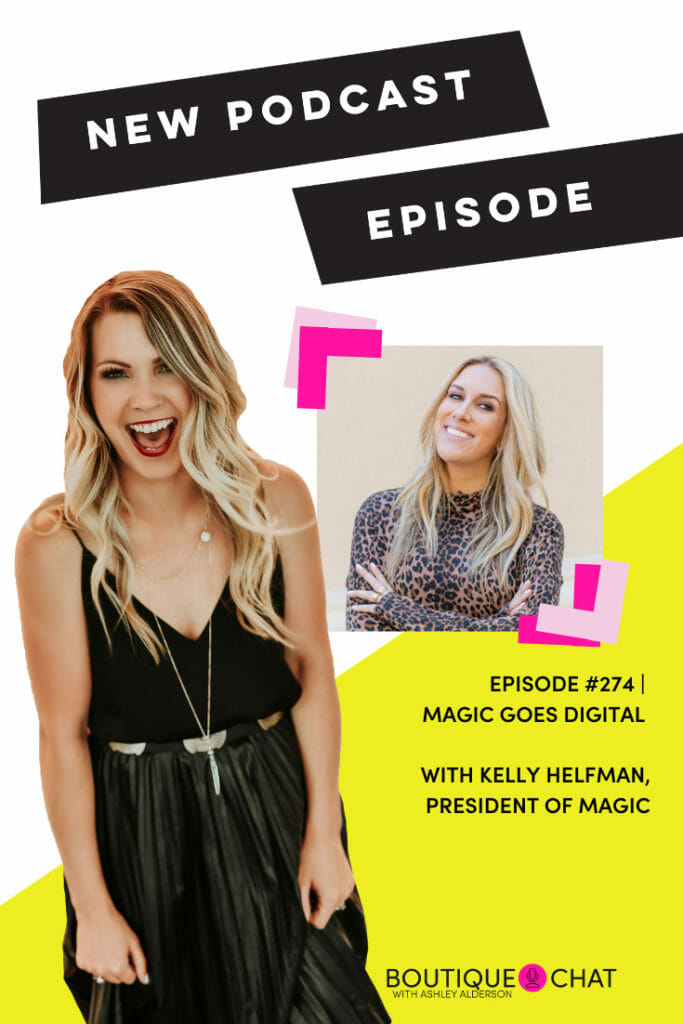 FAVORITE QUOTES:
---
"We can't wait to get started. We're going to see what the future of this business is and we are going to evolve it together. Thank you all for being apart of it!" -Kelly
"We partnered with WGSN, they're going to give you all the trend reports you to know and love that you need to help your buying for the next seasons." -Kelly
"We have a bunch of amazing speakers lined up, so all of the seminars will be going digital and virtual at this show." -Kelly
"You don't have to pay anything as a registered buyer to get all this free knowledge and education. Definitely make sure you take advantage of that." -Kelly
---
Where to follow and find Kelly:
Instagram: @greydahl & @WWDMAGIC
MAGIC's Website: https://www.magicfashionevents.com/en/home.html
---
SIGN UP FOR EMAIL UPDATES ON OUR WEBSITE:
https://theboutiquehub.com/boutique-summit-2020/
Join the Hub for more training, information, and connections.
www.theboutiquehub.com/join
Use the hashtag #AskAshley on Instagram, or tag her at @ajalderson or @theboutiquehubto suggest topics for the podcast and let us know what you thought about this episode!
Want to be our listener of the week? Then Subscribe to our podcast and after that, leave us a review on iTunes Apple Podcasts here!
Original Air Date: September 1st , 2020
Do you love the details MAGIC Goes Digital? Let us know what you think about our show and help spread the word about the #BoutiqueChat Podcast.
Recent Posts: