To some, fall might signal the smells of pumpkin spice or crisp apples, but all we can smell are the soft, fresh tones of Mixologie perfumes. Founded in 2015, Mixologie is a leader in the perfume industry, bringing boutiques and their customer's high-end fragrances without the high-end price tag. Mixologie's headquarters and manufacturing facilities are located in Smithville, Texas, just outside of Austin. Mixologie is proud to say they're a company whose products are all "Made in the Lonestar State"!
We sat down with Sammi Hill, President of Mixologie, and asked her some of our favorite brand-specific questions, and boy did she answer them well! We can't wait for you to get to know all of the magic behind Mixologie!
What are the primary products you sell?
Mixologie Blendable Perfume Collection, Fizzy Navel Bath Bombs, and Top Shelf Luxury Lotions. The perfume line is where it all started, and it's our primary focus. Mixologie alcohol-free perfume roll-ons are unique because you can wear them alone or layer different scents together to create custom blends. It's perfume that's not "perfumey".
Your brand's style in three words?
Unique, Unique, Unique.
How did your brand get its start? What's the inspiration behind the name and the mission?  
Mixologie was born because fragrance is such a personal thing! It didn't make sense that people were buying perfume with some celebrity's name on the bottle (and paying a lot for that name!). With Mixologie, it's all about finding (or creating) scents that are perfect for YOU and your body chemistry. Since they are alcohol-free, they aren't "perfumey". We named the line Mixologie because it's "fragrance cocktailing" – much like a mixologist in a bar would do.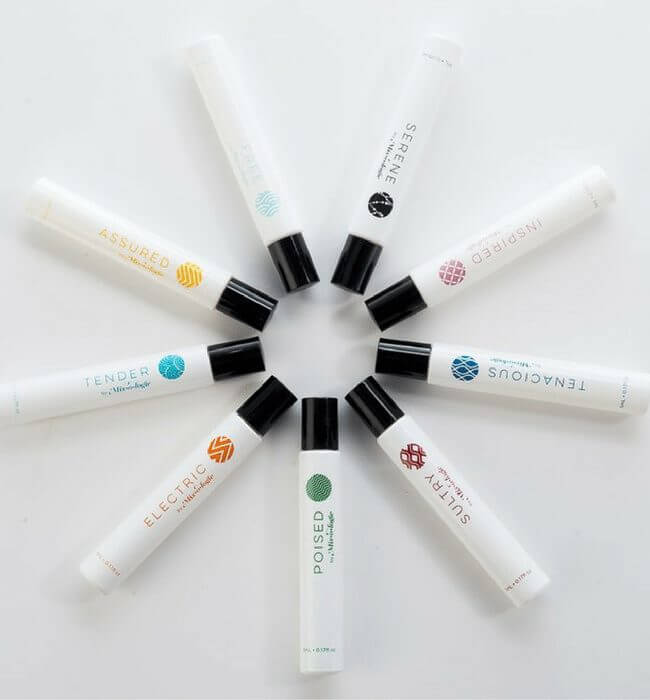 Who are your ideal customers?
Any girl or woman that appreciates a long-lasting, great smelling scent! Since they are roll-ons, they are great for women on-the-go. Millennials seem to be our most loyal fans.  I think that's because the younger generation is all about individuality.  
Are there certain parts of the country or globe where your brand is far reaching?
Currently, we are only in the U.S, but present in 50 States! We have a large customer base in the South.
What are your favorite trends at the moment?
Soft scents – I think people want to enter the room before their perfume does.
What was life like before you created this brand? How did you get inspired to start?
Wow – there's a story there! I'll tell you over a cocktail sometime 🙂 In short, my business partner, Jeff Wise, and I come from the medical laboratory field. When we sold that business, we were determined to start a new company that was low-stress, innovative, and fun! We wanted to create a product that would make people smile. We knew we didn't want to deal with all of the headaches and red tape of an over-regulated industry anymore. We said goodbye to corporate health insurance companies and hello to small business owners/entrepreneurs like us!  
What tips do you wish someone would have shared with you as a new entrepreneur? Don't expect it to be easy street because every business has challenges. There will be days when you think you should start from scratch. Be nimble and willing to adapt.
What's been the highlight of your career so far?
We've had some great press coverage, including the Today show…but the real highlight (I know this is cheesy) – is just getting to do something I love every day.
What scares you the most in life or business?
You really ask tough questions! The short answer for life and business is I'm afraid of missing something. In business, missing an opportunity; in life, it's missing time with my family.  
More importantly, dark or milk chocolate?
Thank you for an easy one. . . Milk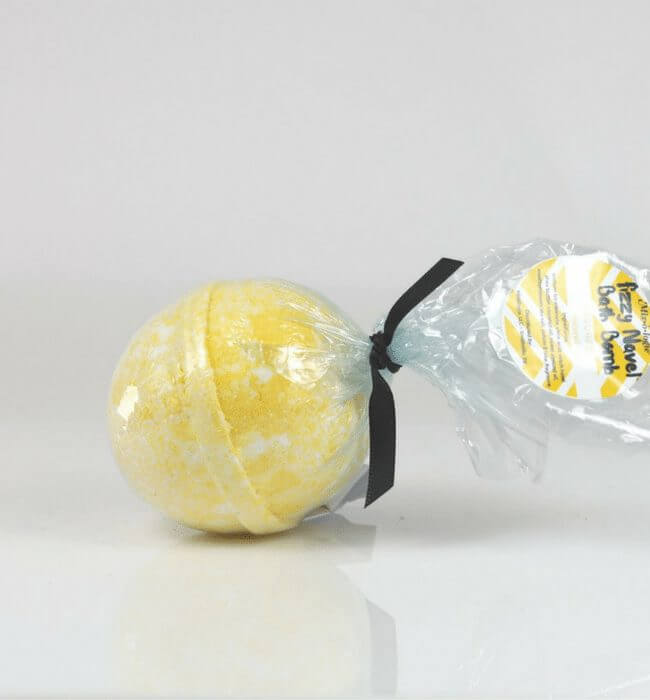 What's been the best marketing decision you've made to grow your brand?  
Switching from direct to consumer to wholesale. It's really hard to sell perfume online because it's something people really want to smell first. Thank goodness it only took us a couple of months to realize that and pivot to wholesale! The other big shift was moving our primary focus from gift shops to boutiques. Our products fit in so much better in boutiques.
Do you work with photographers, models, ambassadors or bloggers?  
We have had a lot of interest from bloggers, but we haven't had a lot of success with that because you can't smell perfume, or feel a lotion through a screen 🙂
What's next for your brand? Any big surprises or new designs you're excited about?
We'll be launching our 10th scent in January. It's called Charmed – and I'll keep the scent a surprise for a while longer 🙂 We're also working on some other line extensions that I can't reveal just yet – but Boutique Hub members will be the first to know 🙂
How can boutiques interested in carrying your brand learn more or see your line sheets?
Go to our Wholesale website or email us. You can also watch Ashley's Facebook Live post from our booth at the Magic show in Vegas!
Do you have minimums or regional requirements?
We're pretty flexible 🙂
Do you attend Apparel or Gift Markets? If so, which ones?
Dallas Apparel
Atlanta Apparel
Magic – Vegas
We're already dying to mix up our own Mixologie scents, and know your customers can't wait to do the same! If you aren't going to Market anytime soon but would like to shop their wholesale offerings, you can do so by following this link.