Deciding to embark and your dreams of starting a boutique is so exciting! Here at The Boutique Hub, we help a variety of small businesses and boutique owners turn their dreams into reality, from the boutique veterans, the ones that just launched their business, and those who are just making the decision to start this journey, just like you! Before starting your boutique you want to make sure that you have everything in order to ensure a successful launch. Here are the top must-have supplies for starting a boutique:
Must-Have Supplies for Starting a Boutique
Trusted Place to Buy Wholesale
Shipping Supplies
Inventory Organizers
Photography Supplies
A Game Plan: Boutique Owner Basics
Hub Membership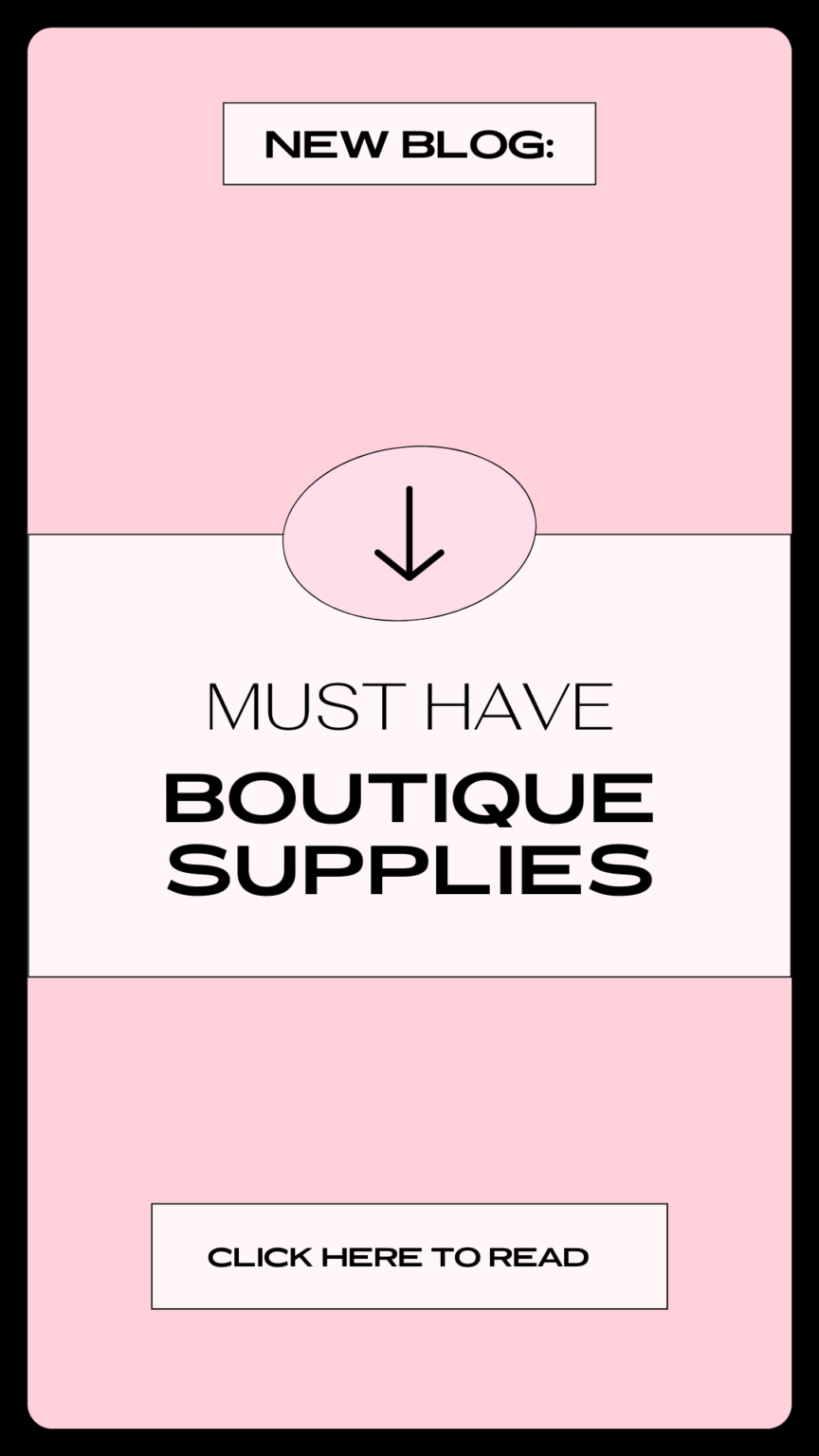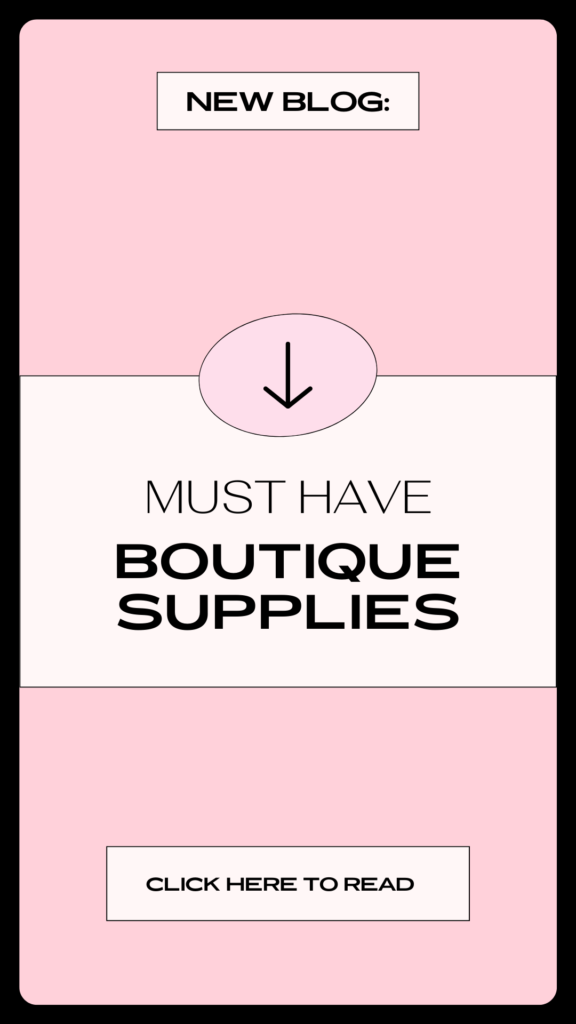 Trusted Place to Buy Wholesale
The first thing on the list of must-have supplies for starting a boutique is a trusted place to buy wholesale. Once you've decided to start a boutique and get all the legal work out of the way, it's time to start planning what inventory you'll have, and purchasing it! You'll want to make sure you have a trusted place to buy wholesale inventory for your boutique.
Hubventory is a wholesale shopping platform created by the industry, with your business put first. From easy Shopify integrations & uploads, collaborative inventory planning boards, personalized feeds, honest pricing, instant member savings, and education.
Shipping Supplies
Once you have decided on inventory, you'll also want to make sure you have all the supplies to ship orders. This is your customer's first impression of your physical products, so don't skip out on good shipping supplies! Here are a few things you'll need to ship our produtcs:
Inventory Organizers
In order to ensure that you keep track of all your inventory, it's important to have a dedicated space to store everything in an organized way. If you already have shelving space you can use for this, great! If not, here are some suggestions: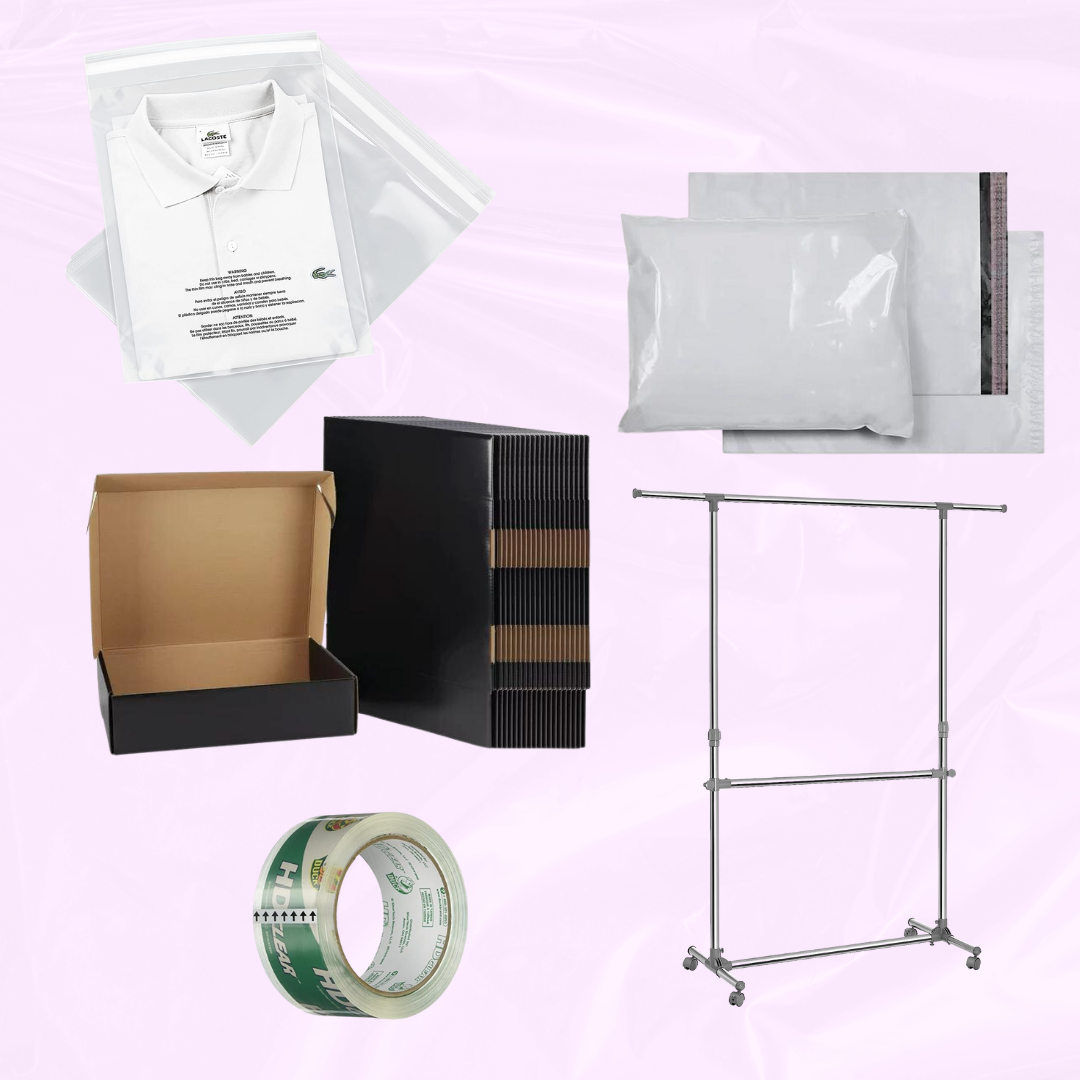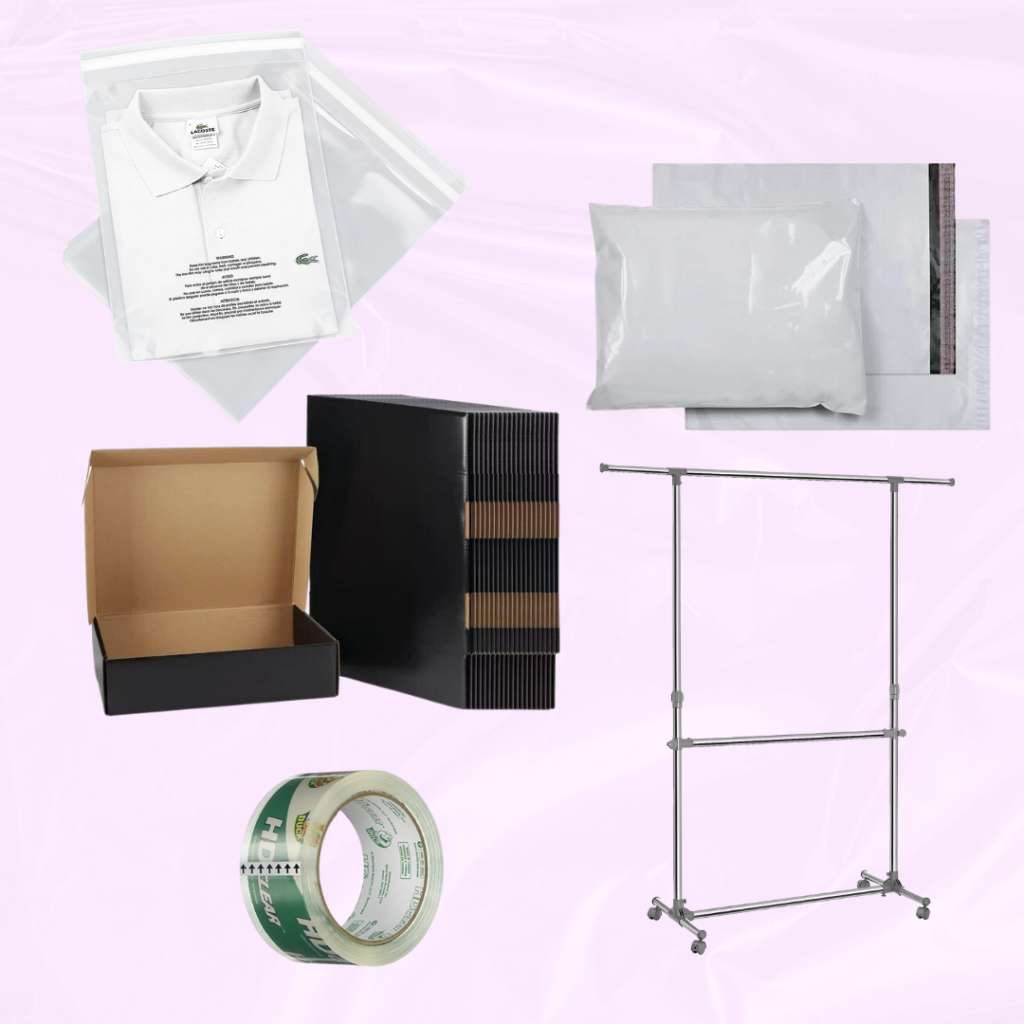 Photography Supplies
It's important to take good photos of your inventory to sell to customers. No need to fret or rush to get expensive camera gear, you can easily take good photos on your phone camera and an editing app! However, there are a few tools that can make the process go smoother: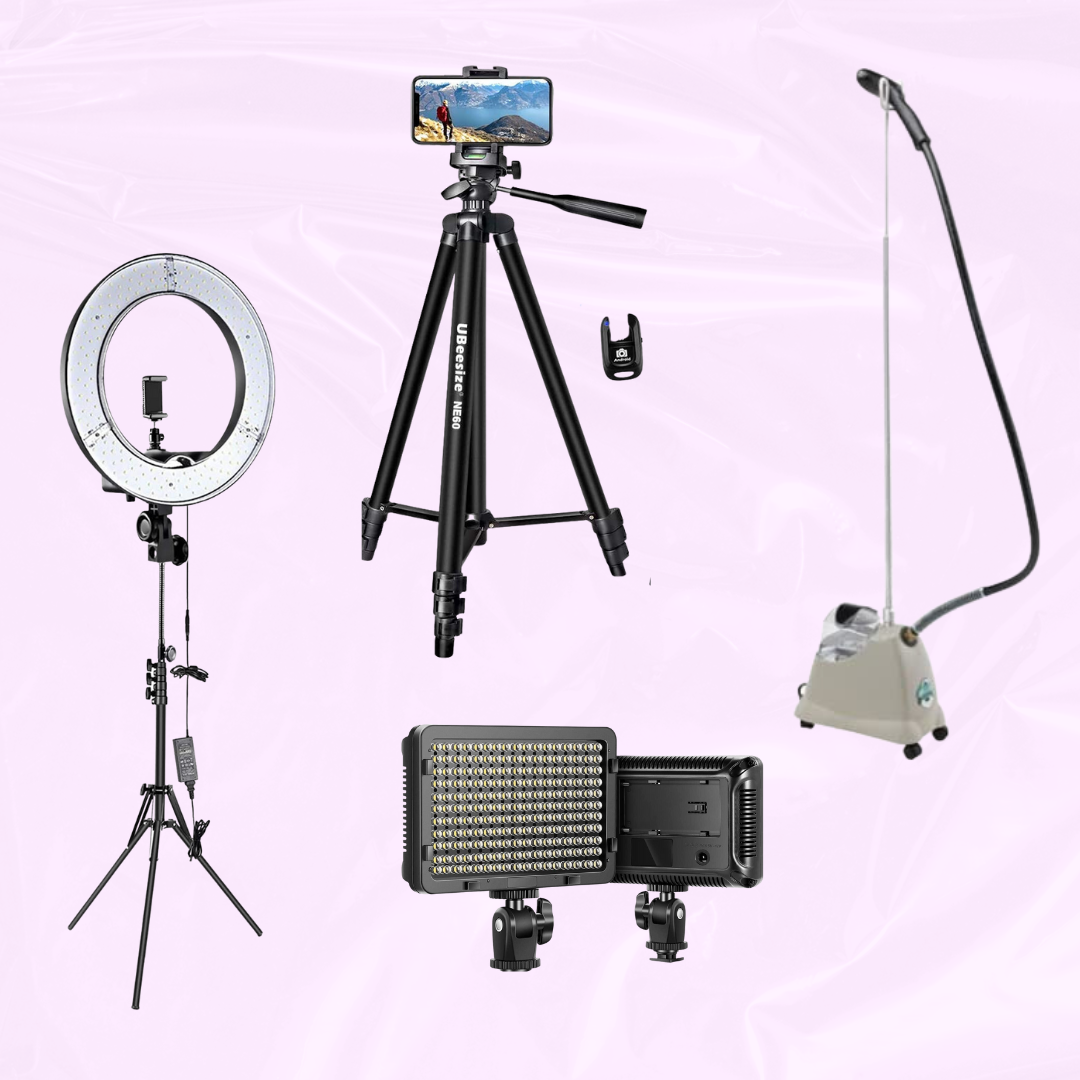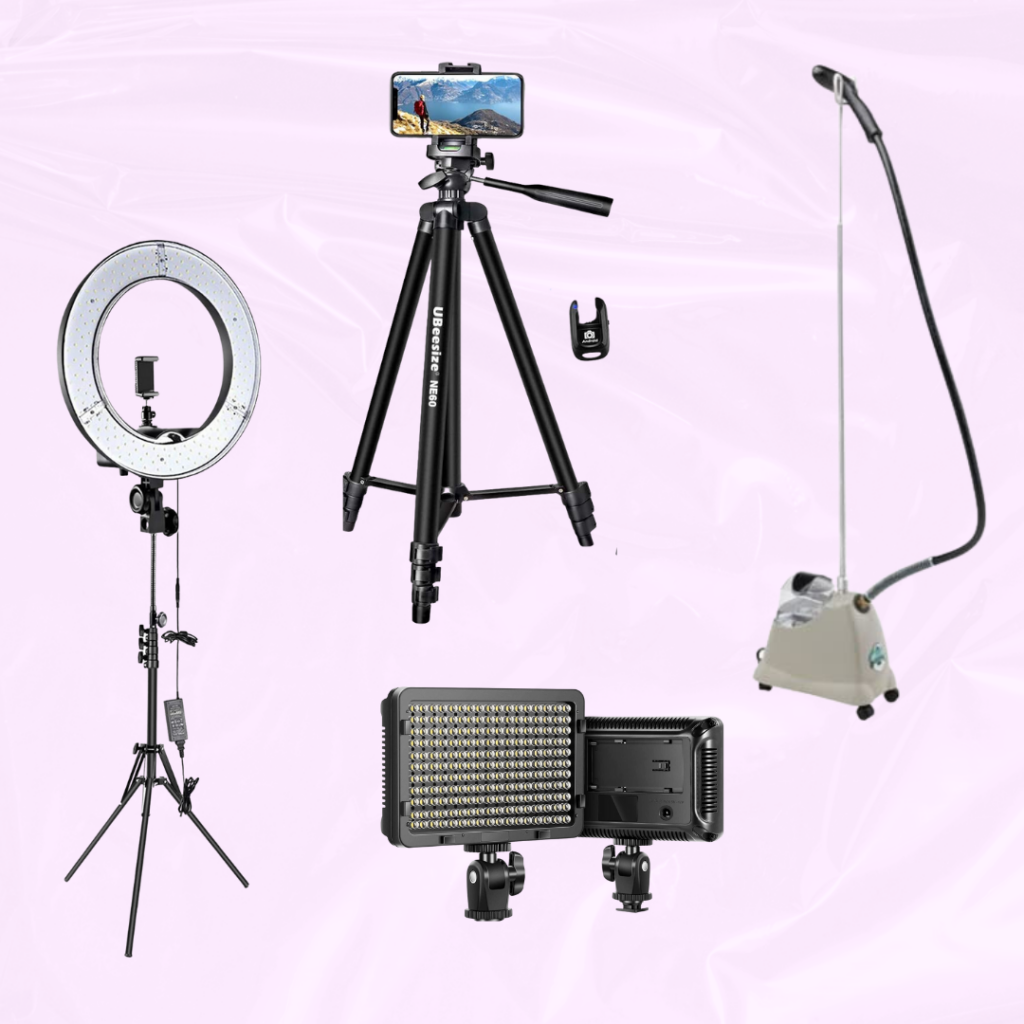 A Game Plan – Boutique Owner Basics
We're Here To Help You If…
You don't know where to start….You love clothes – they are your passion! You want your own store or online boutique, but you need to make sure you lay a solid foundation first.
You currently own a boutique and need a boost… Starting An Online Boutique or a Brick and Mortar boutique can be fun and challenging. Keeping it going can be tough.
You have a beautiful boutique with trendy products BUT….The customers just don't come in, your website doesn't have traffic, or your advertisements don't seem to create a return on investment.
​You don't believe in yourself anymore….You see other boutiques succeeding & you know what you need to do. You were excited to start, but it's harder than you think. What is your business missing?
​You're wondering when you'll pay yourself…Between inventory, social media, taxes, employees, apparel markets, there is no time or money left for you. How can you make sure you are able to make this into a viable business?
Our signature course, Boutique Owner Basics has helped hundreds of boutique owners successfully launch their boutique
Utilize Hub Member Perks
Utilize your Hub membership to take advantage of all the free live trainings, PDFs, and education that our service providers and partners put out daily.
We hope you liked this blog on Must-Have Supplies for Starting a Boutique. Follow along on Instagram for more content!