One of the most obvious, yet most commonly missed mistakes retailers face is losing out on sales because of improper signage or no signage at all. Retail signage is a silent seller that needs proper time and attention. That being said, let's go over retail signage tips that will boost your sales!
Imagine you are driving down an unfamiliar interstate enjoying a nice Sunday drive when you realize you are getting low on fuel. Naturally, you start looking for a sign directing you to the nearest gas station. Any moment now that dreaded alarm is going to sound alerting that you have 50 miles until empty so tensions start to rise as you drive another 20, 30, and then 40 miles while still nothing, no sign of a gas station.
As the "10 miles until empty" alarm dings you're sweating, panicking about the unknown, and worrying about the idea of having to walk for help! Time keeps passing but still nothing… not one sign comforting you with those precious words, "Gas Station Ahead! And then it happens… you run out of gas!
Now there you are sitting alongside a busy interstate wondering how you are going to get help. Luckily, a helpful person stops and offers you a ride to the gas station that you just passed 5 miles back. "Gas station… five miles back… how did I miss that?" you ask yourself, "I didn't see the signs." and the helpful person replies "oh yeah that station sign fell down, we haven't replaced it yet. Everyone just knows there is a gas station there."
"Not everyone" you think.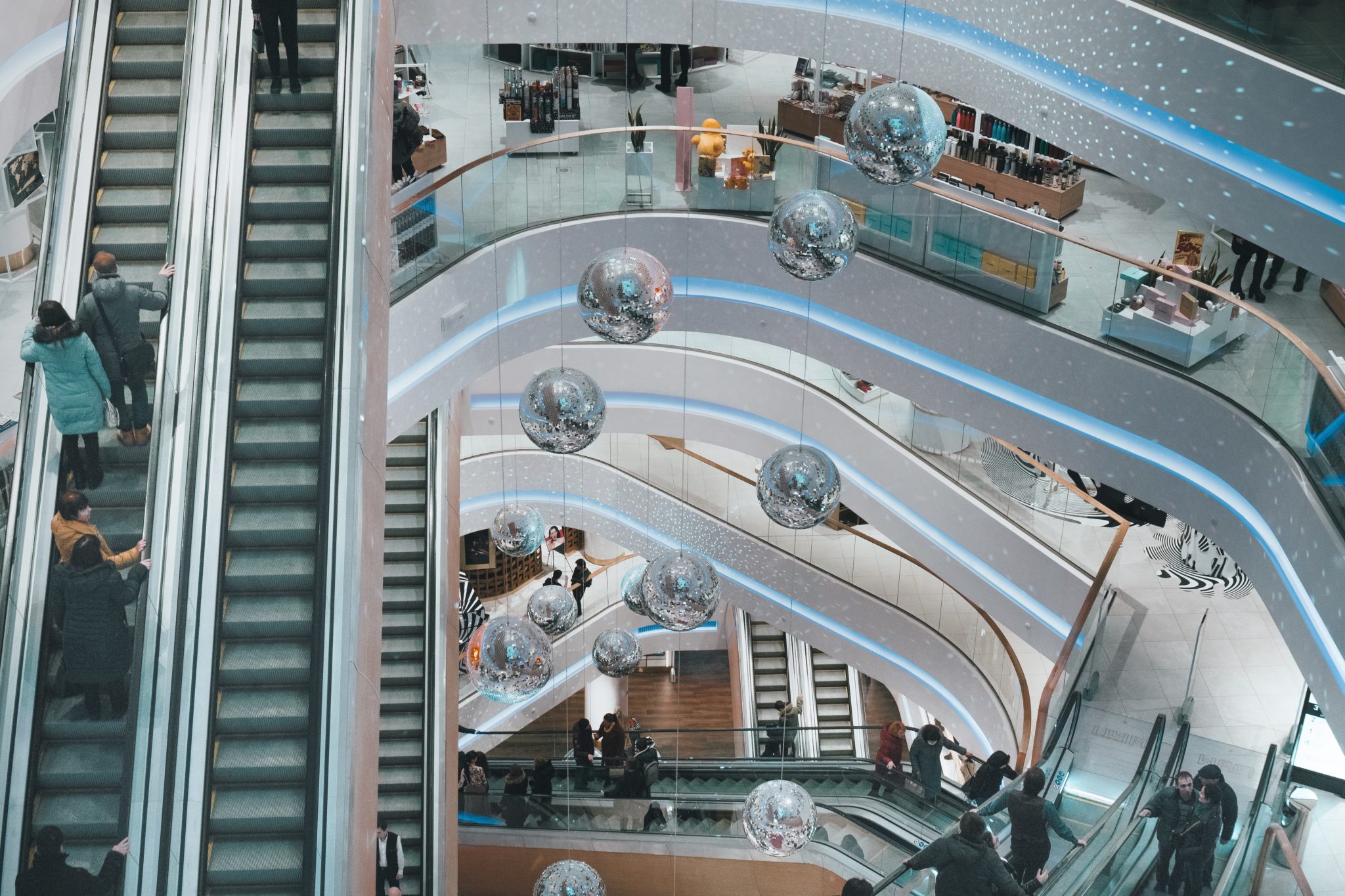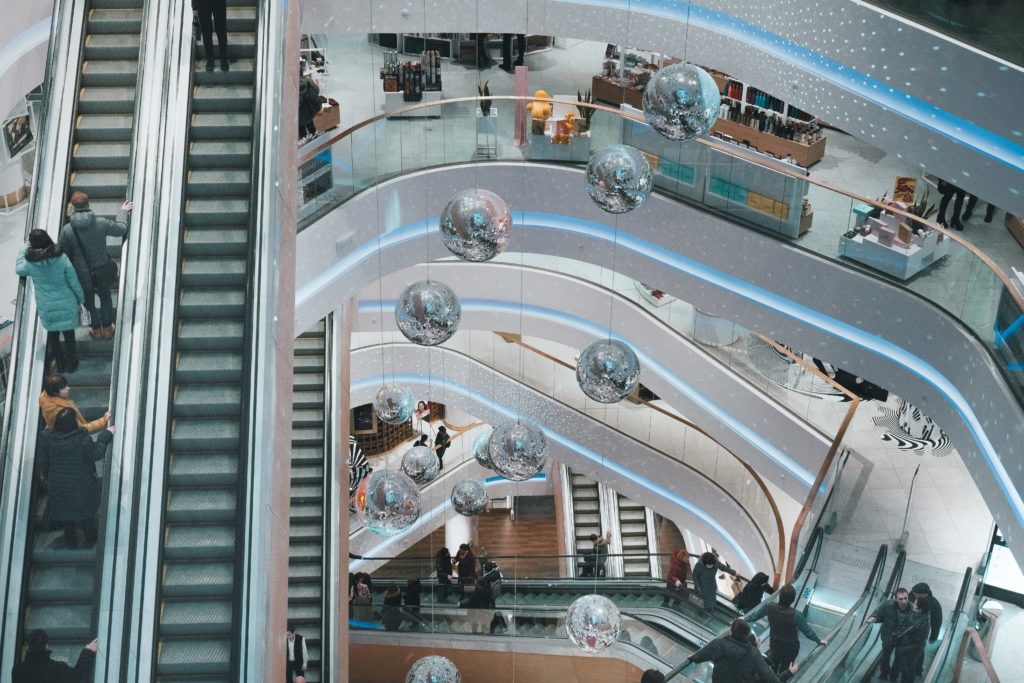 Signs… they are a beacon in the night, a warning, a blessing! They are meant to educate us, help us feel confident and comfortable, to be "in the know" with our surroundings and opportunities. Think of all the interstate traffic this gas station misses out on because they were lazy with their signage… they just "assume" everyone knows who they are, their location, and what they sell!
You know what they say the word "assume" means right!
Well in today's retail world we need to provide our customers with an easy button! People like convenience, people like to be "in the know" but they don't like to work for their information.
Enter the need for signage. Good signage! Signage is your silent seller. It is often your most affordable employee and your highest-grossing one too! It is your opportunity to communicate with existing customers and potential customers alike. Meant to stop people in their tracks, make them think, take action, and be confident in their decisions.
This world is noisy! There are so many distractions and alternatives in retail today that you can't afford to ignore the need for great signage. Remember, a confused customer will not spend their money with you.
Signage needs to be clear, noticeable, understandable, and attractive at all times. It is important that your signage is consistent and compliments your branding and the overall image of your business.
When you design your signage it's always important to ask yourself these questions:
What's the mission or purpose behind it?
Do you want people to come inside your store, buy your products, share their location, provide an email address?
Do you intend to increase your visibility, gain more followers, attract future employees or make your existing employees and customers feel at ease?
All signage must have a purpose in order to determine if it's doing a good job or failing to convert.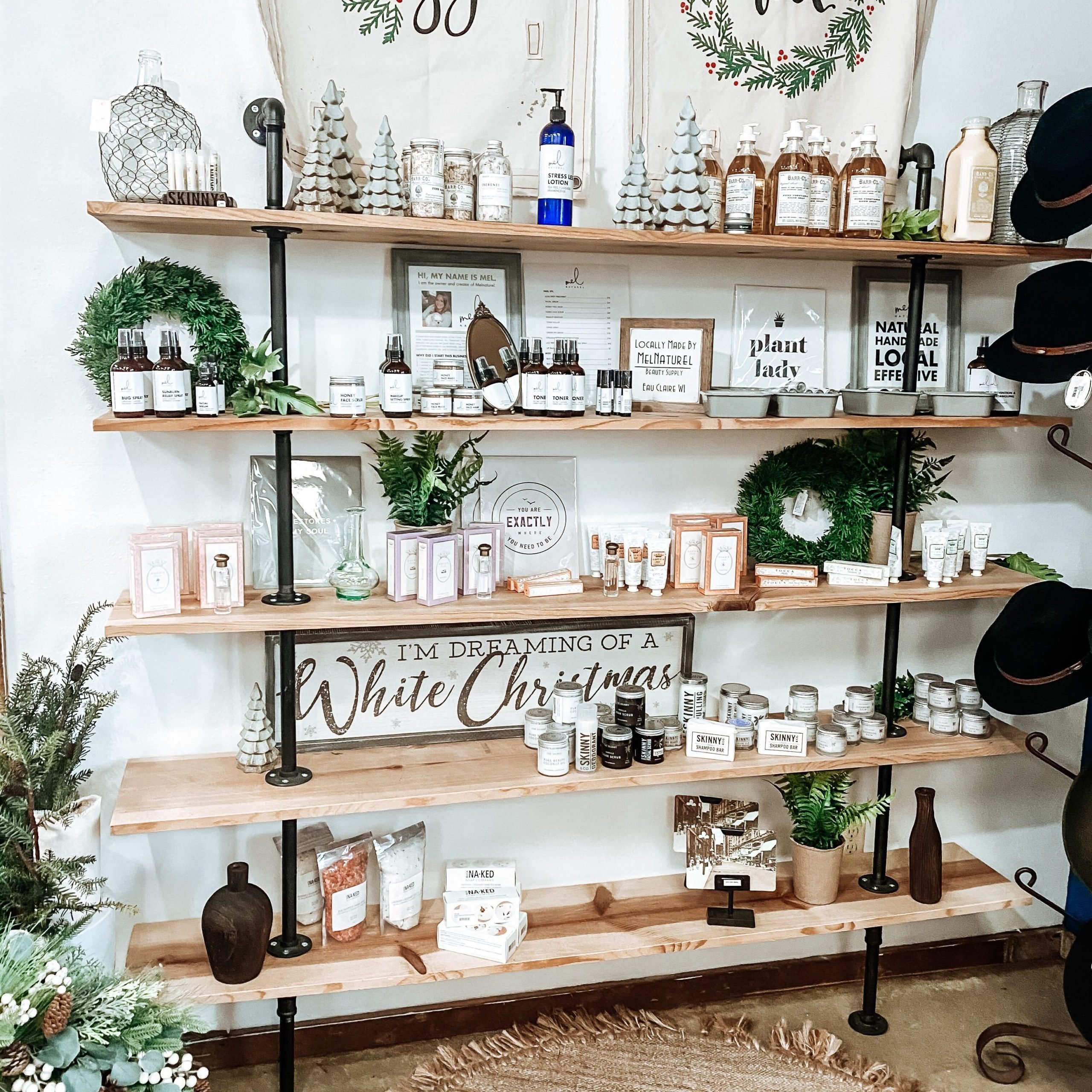 Here are six tips for signage in your retail space:
KISS – keep it simple stupid! Too much information is confusing and a confused mind will not make a purchase. 
Validate your idea – ask your staff or business neighbor if the sign makes sense. The sign creator often knows and understands the message but we can never assume others will too!   
Get their attention – graphics, images, headline, font and CALL TO ACTION… these are all important parts of your signage and will grab the reader's attention. Remember, images & graphics are far more exciting than words alone.   
Avoid overload – signs are meant to get people's attention but not be the focal point of your store. Be careful not to allow signage to overrun a table display or promotional area and reduce the visibility of the actual product you are selling.  
Solve the customer's problem – identify the pain point your customer has and create a sign that points them to a solution. Signage should use words like YOU, EASY, TRUSTED, and LIMITED when possible. See the list of words below that encourage customers to purchase.  
Pay attention to type, size, and location – be intentional with the size and location of your signage. Just like a strong merchandising plan, a good signage location is not successful by chance. There is a science behind people's movements, actions, and processes,  The psychology behind signs and their location will be KEY to determining type, location, and size.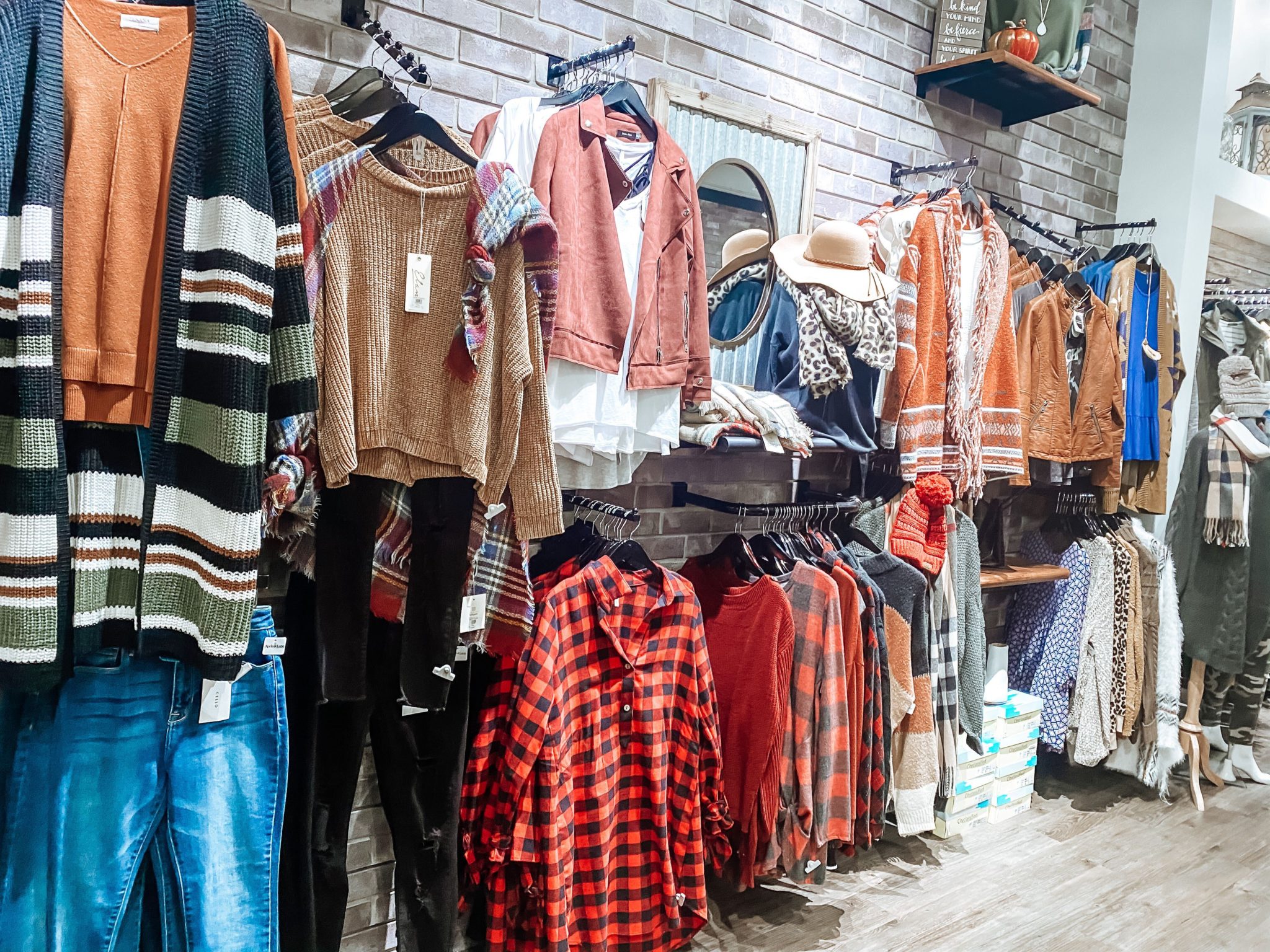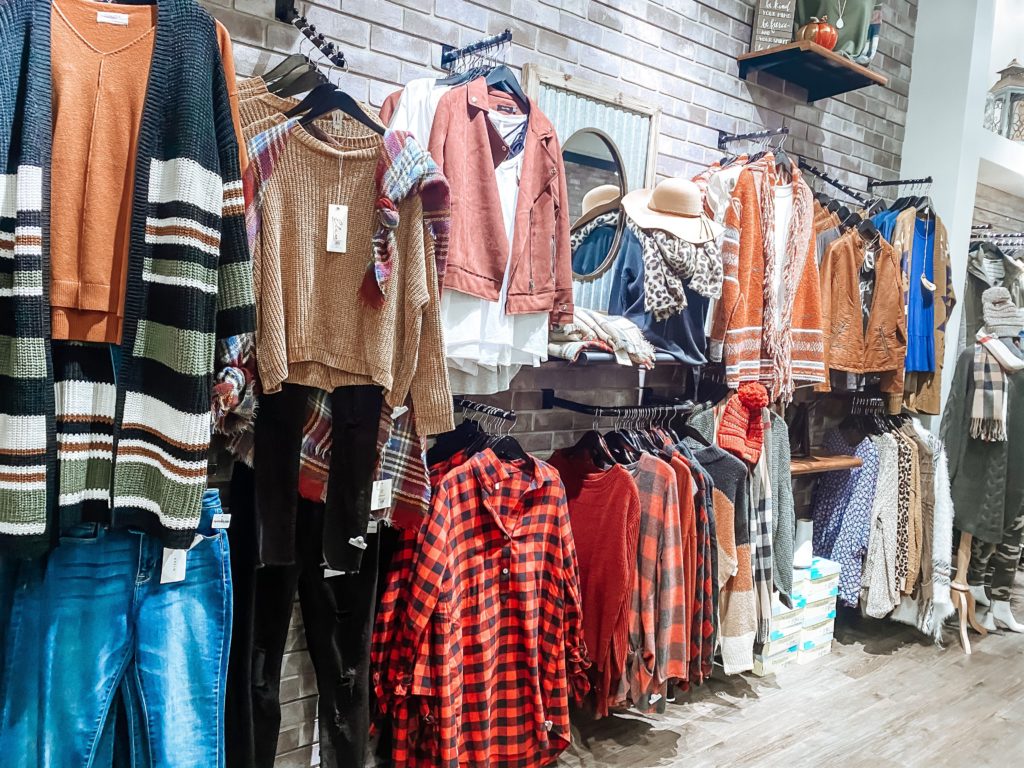 Let's break down some of the basic types of signage retailers should be focusing on:
Directional: Remember the gas station example… never assume a customer knows how to find something or where to go. You never want to allow a customer to be confused in your store!
Persuasive: Stop a customer in their tracks and get them to consider taking action. You want them to do something and persuasive signage works best for that.
Information: This is the who, what, where, when, why, or how signage. Signage that answers your business' FAQs.
Safety and Warning: Covid-19, OSHA requirements, ADA (Americans with Disabilities Act), compliant signage or other hazards are necessary for educational purposes but also for the feeling of security and trust among shoppers. Check with your state and local authorities for any required signage necessary in your store.
Words or phrases to include in your signage that encourages customers to purchase or take action:
You – "you" is the most powerful word in signage! It immediately makes the customer feel like that sign is speaking to them.
Free, Save, Giveaway, Bonus – who isn't attracted to the words FREE or SAVE (no explanation necessary).
Easy – Washable – simplicity sells, customers love the convenience.
Trusted, #1 Selling, Staff Favorite, Best, Comfortable – these all communicate validation in the customer's mind.
Limited, Immediately, Today, Hurry, Exclusive – creating FOMO or sense of urgency is very important.
New – who doesn't like NEW…
How to – giving knowledge increases trust, loyalty and confidence to purchase.
Secret – people will pay money for the secret sauce. Customers love to feel they have something others don't.
Fast, Same Day – time is money! This saying is true for the consumer as well as the retailer so making things convenient and timely is important.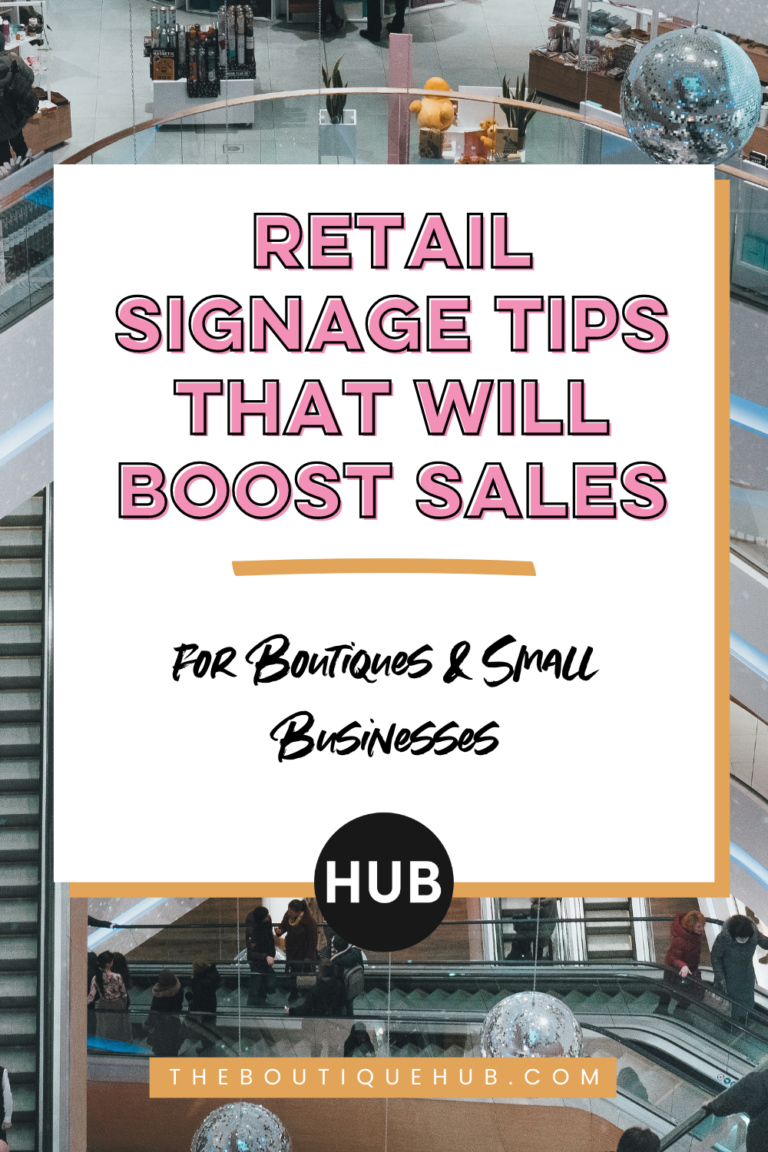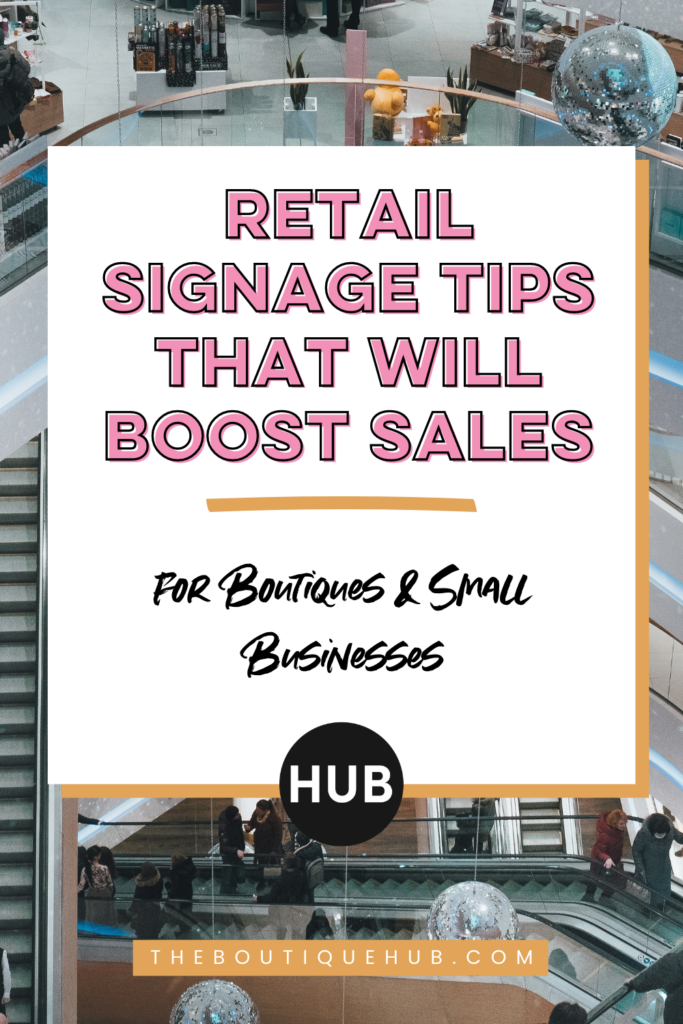 Other unique ways to promote your business, confirm your mission, or educate your customers through signage:
Floor Matts – comfy yet informative.
Dressing Room Signage – supportive, informational, private and helpful.
Bathroom Signage – doesn't hurt to give a little direction.
Store Exit Signage – a simple thank you goes a long way.
Outdoor Signage – sidewalk signs, entrance signs, awnings, or window signs.
Car wraps -education on the go.
I highly recommend taking your time and assigning a graphic designer to handle your signage in your store. Canva or Picmonkey are also great options for creating easy store signage. Often we see retailers put out signs quickly without much effort or thought because they "just need to get something out there" but the fact is they are missing the key purpose of signage and a big opportunity.
The end result is something that's just taking up space, causing confusion, and diverting attention away from products. Keep in mind that proper signage should be your highest grossing employee so allow your signage to work for you!
Prepare a plan, identify the purpose and allow time for the development of your signage. Your brand deserves top-notch signage and so do your customers! Remember, a confused customer will not spend their money with you, so eliminate their fears, confusion, and frustration with proper signage.
Did you love our post Retail Signage Tips That Will Boost Sales?
Get more information just like this by joining The Boutique Hub where we have tons of training, information, and most importantly, connection! www.theboutiquehub.com/join
Follow along on Instagram @theboutiquehub!
Recent Posts:
Holiday Season Playbook: 5 Pro Tips for Boutique Success

As boutique store owners, you understand the importance of gearing up for the retail extravaganza that is this entire holiday season. That's why we've curated a set of exclusive tips, tailor-made for boutique stores like yours. Whether you're a seasoned pro or diving into this season for the first time, our expert advice is here to empower you!

Boutique Owner's End of the Year Checklist

We are so excited to be bringing you some tips to make rolling into 2024 the smoothest transition yet! Here you will find our Boutique Owner's End of the Year Checklist, filled with info on taxes, inventory, and more!  

Dig In and Do The Hard Thing with Anais Almazan, Pretty & Pink Boutique

Anais Almazan, founder and owner of Pretty & Pink Boutique, shares her story from growing her business to building a true community.