Today Shannon Gordon, Social Media Manager at the Boutique Hub and former boutique owner, joins us for Strategies for Social Media Success. Shannon gives us her back story on becoming a young, working mother and wanting to turn her passion for creativity into a full-time job. She gives us insight into what elements helped her create a rapidly growing boutique, some valuable business advice all boutique owners need to hear, and what strategies will help you create a successful social media presence. You won't want to miss this episode, it's packed with the most valuable advice from the Hub's social media queen!

>> EPISODE 246 – LISTEN NOW ON iTunes <<
Don't Have iTunes? Listen on Libsyn here
See the Full Boutique Chat Podcast Website here
Main Points in Strategies for Social Media Success:
---
Hire what isn't your strong suit. If your more creative, hire help for the finical aspect of your business and vice-versa.
Branding is so important! Stock photos aren't going to get someone's attention, show the customers who you are!
Don't forget how important customer service is. Your customers are what make your business possible.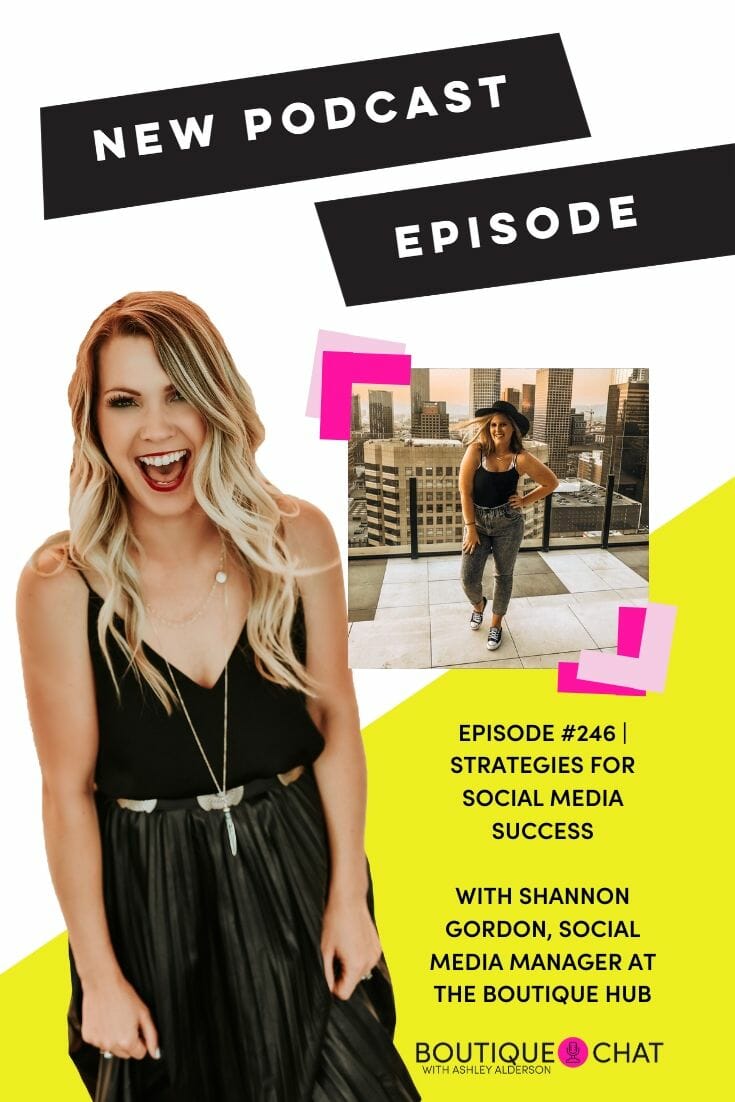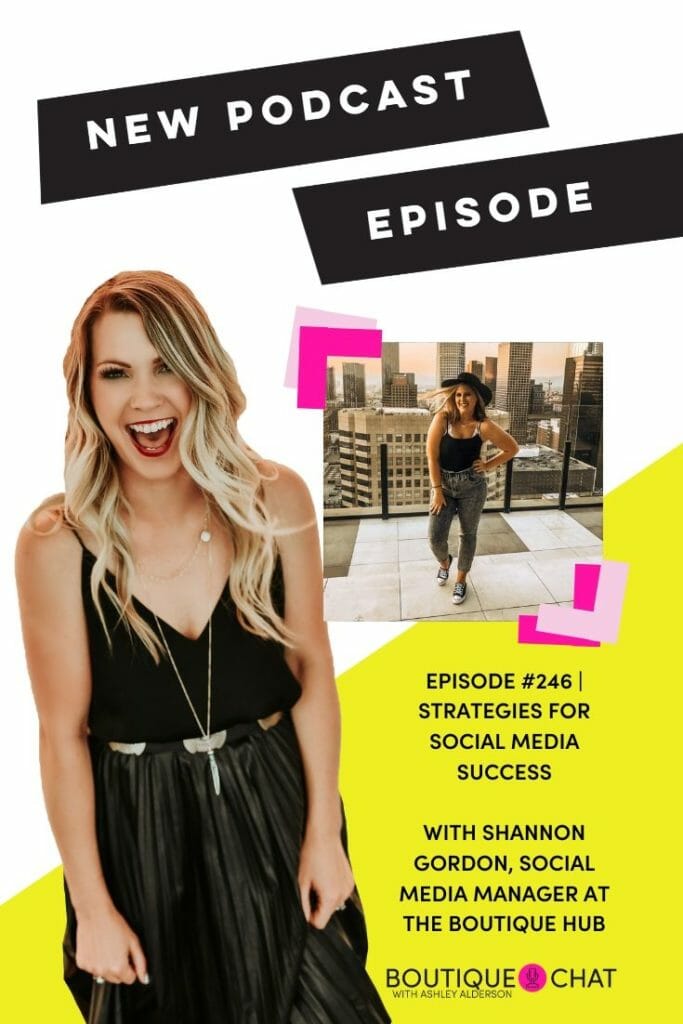 FAVORITE QUOTES:
---
"The opportunity is there, I need to jump now or I wait and someone else sees it before I get the chance to. So it was all about opportunity for me, I was able to see the opportunity and just go for it." – Shannon

"Stock photos aren't going to get someone's attention, which rolls into the Instagram strategies… you are competing for people's attention. You are trying to get these people's attention and a stock photo isn't going to do that." -Shannon

"If you want people to engage with you, you have to engage with other people. It's is as simple as that."-Shannon
---
Join the Hub for more training, information, and connections.
www.theboutiquehub.com/join
Use the hashtag #AskAshley on Instagram, or tag her at @ajalderson or @theboutiquehubto suggest topics for the podcast and let us know what you thought about this episode!
Want to be our listener of the week? Then Subscribe to our podcast and after that, leave us a review on iTunes Apple Podcasts here!
Original Air Date: February 18th, 2019
Do you love Strategies for Social Media Sucess? Let us know what you think about our show and help spread the word about the #BoutiqueChat Podcast.