White pants are definitely a summer staple piece! They bring a fresh, airy feel to your wardrobe and go with almost anything! Pair your white pants with gold accessories and a collared top for a classy inspired look. Or go for a boho feel with a pastel tunic and leather sandals. The possibilities are endless with these pants!
We found white pants in multiply styles so you can find your perfect match!
Kittsona || Rising Water Pants $ 38.00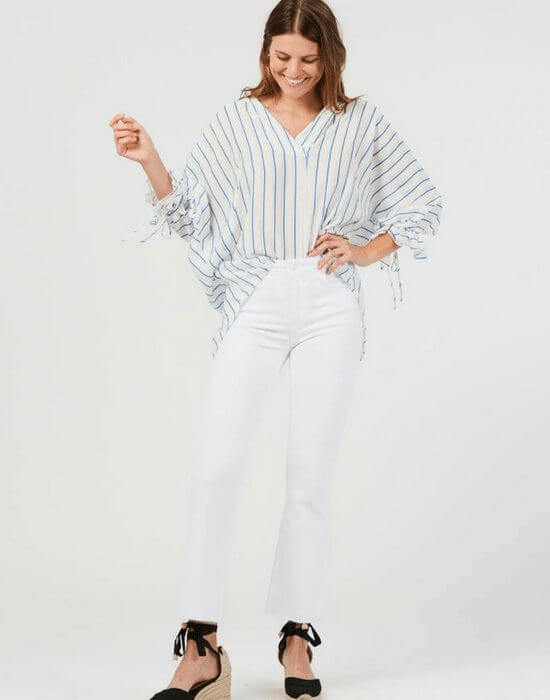 Beehive || Flare Game Jeans $85.00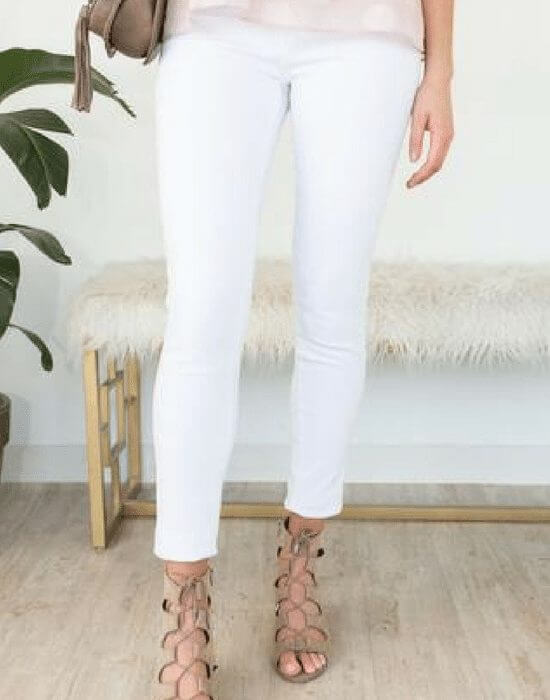 Fours Sisters Boutique || Whitney Skinny Jeans $ 48.00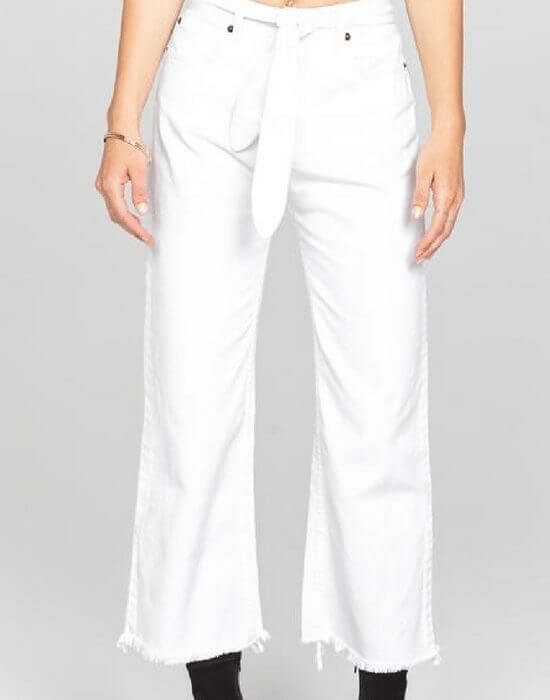 Lola || White Denim All Tied Up Pant $69.50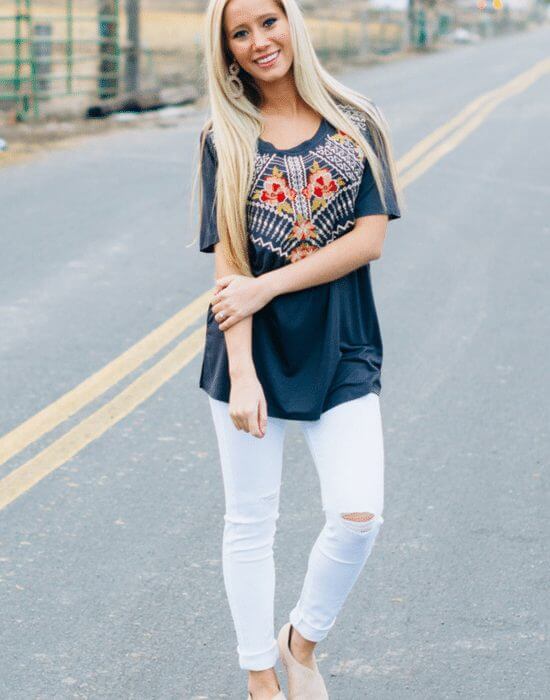 Ruby Claire Boutique || The Leah Jeans $54.00
What's your favorite way to rock white pants? Let us know in the comments below!
Want to see some more summer staples you'll love? Check out our Facebook group, Shop The Best Boutiques!
Hero Image: Ruby Claire Boutique