It all started in a small booth in Glen Rose, Texas.
A 19 year old new mom on a mission to share her creativity with the world on a $3 supply spend, a few cans of paint, a handful of frames and a few garage sale finds.
This young lady had some pretty big dreams of one day opening a boutique, but knew she needed to start somewhere to put every penny of profit back into her brand new business.
Back in those days there was no pink truck, no adoring fans, and perhaps even more doubt than the #BossBabe, take-me-as-I-am confidence that this woman's brand is built on today.
A young, new momma with no college degree launching a wildly successful e-commerce brand?  This is the stuff American Dreams are made of.
Meet Kelsey Darby and The Lace Cactus, a Texas boutique icon, and arguably one of the fastest growing and most well-known independent boutique brands in the country.
Today, The Lace Cactus (TLC) has a destination location in Hico, Texas and is set to open it's doors to a second location in Stephenville, Texas this week.  This booming online brand is a southern fashion staple but beyond just great clothes, TLC has something more to offer.  Kelsey's mission is to empower others to do more, be more, and follow their dreams, just as the roots of this little cactus once did.
We sat down with Kelsey this week to talk about her new second location, her purchase of Sookie Sookie, a popular clay jewelry brand, and what it takes to make it in life and business.   While we were wondering where the cape was, she assured us she's human too and is blessed to have a platform to share inspiration with others.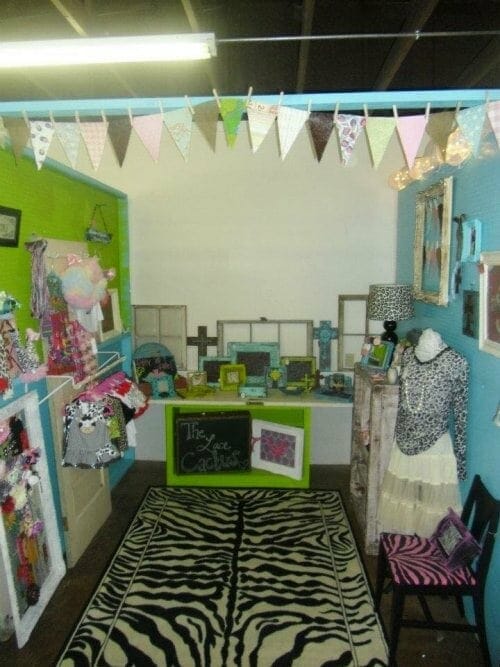 "I did a LOT of research and became very observant of a few businesses over night success through social media. I started a Facebook page for The Lace Cactus and had thousands of followers by the end of the week. My handmade work was selling out within seconds.  I eventually had enough saved to begin ordering clothing. And that's when the clothing boutique took off!" said Darby.
We remember watching TLC in those days, The moment new arrivals were posted nightly, hundreds of items were gone in a matter of seconds. Women began wildly adding their email addresses to the comments in the hopes they would score one of the new products.  (We even joined the chaos a few times but weren't fast enough!)
On February 1st, 2014 several hundred fans headed to Hico for the grand opening of the first storefront.
"My dream from the age of 5, of owning a successful clothing boutique in my home town had come true," said Johnson.
Humble Beginnings
Growing up in a family of two working parents, still living below the poverty level, material things just weren't an option.  That humble beginning of being thankful for cable TV, the freedom to play outside, and a mother who taught her how to sew, sparked a passion that manifest itself into much bigger reality today.
"My childhood had a huge impact on the drive I have today. I am in that small percent of humanity that can say they knew exactly what they wanted to be their entire life and made it happen."
But like any teenager, those dreams became more of a fantasy for a while.
"I will be perfectly honest, 6 years ago…I was a terrible employee. Success was arriving to work on time – haha!   I was a wild teen with no ambition. I had a dream to be my own boss, to own my own boutique and be successful. But I hadn't been given a reason to motivate me, my dream felt more like a fantasy."
Enter a little bundle of joy, Darby's daughter.
"At 19 I had my daughter, my first motivation. I was working at a fabric store and began a bow making class for extra income. My drive began kicking in and my dreams only got bigger. I skipped out on going to college, I married young and had children young. But having my daughter changed my life. She sparked the drive I needed and was my motivation but be successful."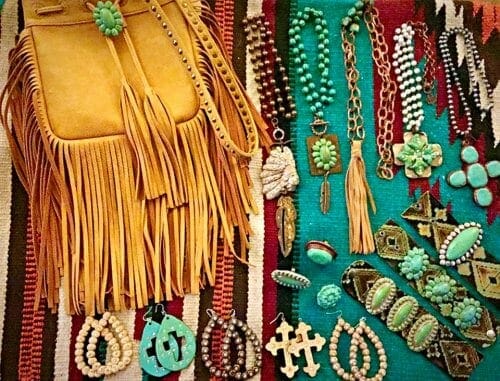 "It was an opportunity we could not pass up. We kept its location in Round Rock Texas, it has been an awesome addition to The Lace Cactus."
Even with a brand new jewelry company to run, Darby's goal was also to have multiple TLC storefronts across Texas, but needed to test the waters.  While she searched for and found many great locations, something always ended up not being just right.
"I am a firm believer that God puts those bumps there for a reason. I could spend all day long telling you about the bumps that turned into blessings. I have learned to embrace each of them and have faith."
When Darby had finally found and settled on a new location, the day she sat down to sign the papers, she had a gut feeling to hold off. When she did, she got a call the very same day from the owner of Kickin' Colt Boutique owner, Cameron Keeth in Stephenville.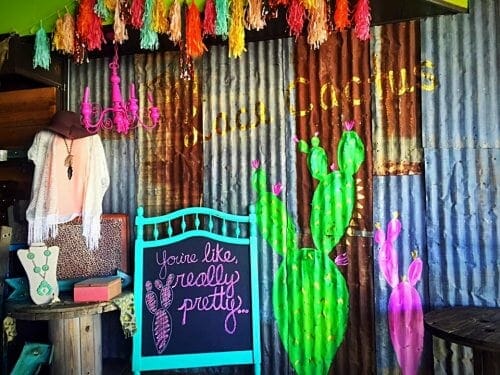 "Kelsey is someone that is admired by all boutique owners across the US. She is one of the sweetest, nicest, and stylish business owners that I know and I don't think I could ask for a better person to pass on Kickin Colt to! She has been successful in everything she has done and will only grow from here!" said Keeth.
Keeth started the Kickin Colt in 2008, fondly named after his son the year he was born.  A perfect fit in both location and style, Keeth offered the business to Darby as he was ready to leave the boutique business for a new direction.
"God stepped in that day. He had something better in store for me and I trusted his plan," said Darby.
The new location is set to opened on July 2nd, 2016, with the same signature vibe, along with some new lines and a completely different inventory from the Hico location.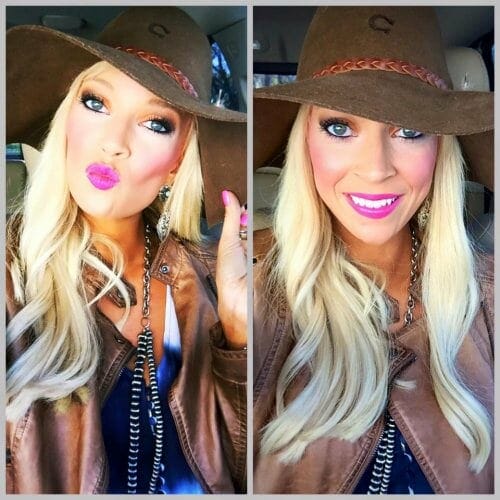 It Takes a Village
Through the growth, Darby has been able to provide jobs for her mother, grandmother and sister. But as the business grew so quickly, she had to set aside pride and embrace the help!
"They've played an intricate role in keeping balance between life and business."
That may be easier said than done with any business owner, finding time to shut it all down and focus only on family, letting the rest go.
"This sadly has taken years to master. I am a bit of a workaholic. Prior to finding balance there were many times work would sneak its way to the top of my priorities. I make rules for myself and try not to break them under any circumstance. No cell phones at the table, no business calls while with my children, weekends are their time,  and work stops at 5 and begins when they are in bed. Balance was once my biggest struggle… It gets better each day."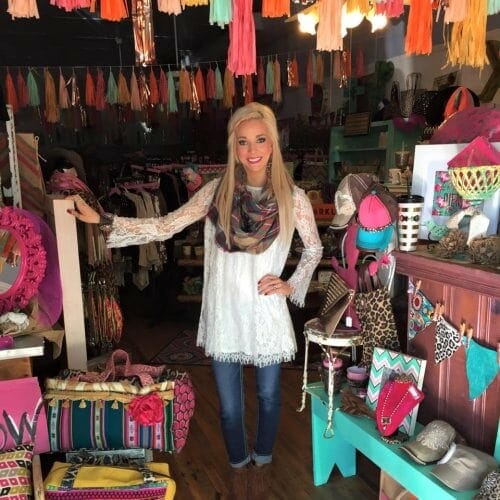 That's the burning question for any small business owner right? How did Darby turn humble beginnings into a booming brand with many different facets?  Well beyond any sceptic's talk of luck or timing, let's go out on a limb here and say the key was (and is for any business) authenticity.
"I share my experiences with the world. Good and bad. I speak the truth and want people to see me as more than just the face of The Lace Cactus. I am never ashamed to share the bad or embarrassing, it's important to remember we all have flaws and make mistakes."
There are haters online, they're everywhere and they love to tear apart the most successful people. Darby is no stranger to the haters and their personal attacks, but has been determined to overcome and turn those naysayers into life lessons.
"Hardest lesson learned? Caring what others think.  I have spent my entire life focused on the approval of others. After a hard lesson about a year ago that should have broke me, I become stronger and more confident than ever.   I no longer seek the approval of others, I am comfortable enough to sit alone, and I value the relationships I have and I surround myself with few. Quality over quantity."
For any woman in business, Darby's story is leading by example of how authenticity, determination and mindset route your future.
"I have been insecure, I have been broke, I have failed and I have a past.  If someone is going to look up to me, I want them to know who they are looking up to. Not just a face on a screen with a cool success story."
Well said. We couldn't agree more.
Shop The Lace Cactus: www.thelacecactus.com
Follow The Lace Cactus on Facebook
Join their VIP Group
Follow The Lace Cactus on Instagram
Visit Sooke Sookie: sookiesookie.com
Want more #BoutiqueStyle? 
For more great boutique style, industry and business news and highlights,  grab a copy of the BoutiqueBinge e-news, and hop into the Discover Boutiques Facebook group for style news, weekly boutique deals, shoppable themed style threads and more.