Seven is the lucky number. Seven years, that is. Both the Global Winner of The Boutique Awards 2017 and the Global Runner-Up have been in business for seven years. While these two boutiques may not be similar in style, they certainly know how to work hard & inspire plenty of women.
In fact, when our regional boutique awards winners were asked to name a role or business mogul they admire, Kelsey Darby (Owner, The Lace Cactus) & Laura Benson (Owner, Filly Flair) were mentioned several times. If you haven't heard of these boutiques, get ready! Because they are going to Knock. Your. Socks. Off.
Meet the Global Boutique of the Year – The Lace Cactus –  Hico, Texas
There were over 27,000 votes cast for our Global Boutique of the Year once it was narrowed down to the Top 5 Finalists. And in the end, this Texas-based boutique proved that she had more than a few loyal fans. But it hasn't been easy. In fact, last year Owner Kelsey Darby was even considering closing her boutique's doors. However, instead of caving into defeat, she worked her cute little butt off saving not just her store, but her dream too.
In Kelsey's words, "This is all I [have] ever dreamed of since childhood."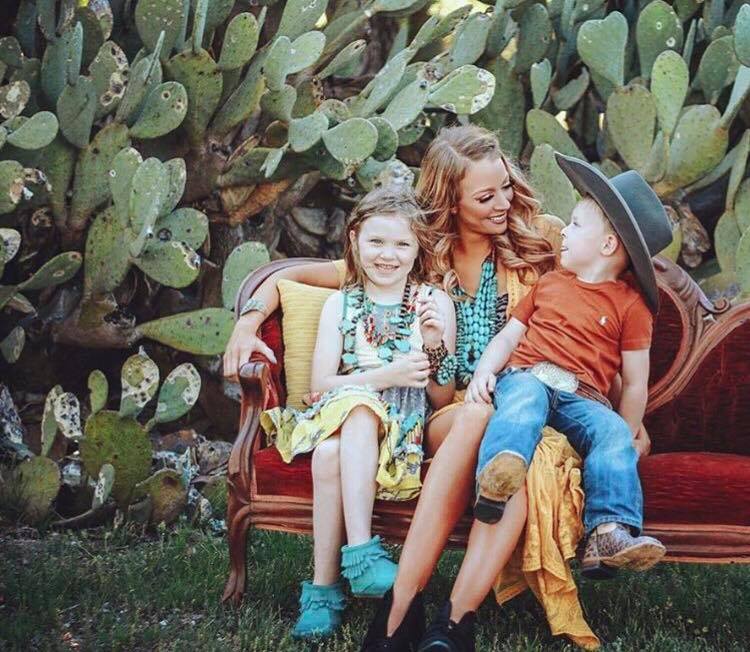 And this dream hasn't always seemed like it would come true. Growing up with two working parents & living below the poverty level, material things were never an option. That humble beginning where things like cable TV, the freedom to play outside, and a mother who taught her to sew were better than anything money could be, Kelsey sparked a passion for fashion & creativity that manifested itself into something more than she could have ever imagined.
Kelsey has dealt with her fair share of criticism, but this turquoise-toting mom of two doesn't let the negative comments get her down.
In a August 2017 post, Kelsey wrote, "So I hear some girls aren't fond of my pink hair because it's trashy and gross. My feelings were so hurt that I added more pink. Pleasing everyone has always been my number one priority."
When we asked Kelsey what it meant to be awarded the title of Global Boutique of the Year she said, "I'm beyond honored and humbled by this…God has a plan. It's important we trust him through every storm we face. I'm a true example of his work."
She faced this storm head on when she relaunched her website back in June after selling strictly via Brick & Mortar for several months prior.
We could go on and on about this gal & how much we love her. But to be honest, we already did. Don't believe us? Bookmark our blog post The 19 Year Old That Started a Boutique Empire to read later.
To give you a taste of The Lace Cactus' style & why she's adored by thousands, imagine a colorful & lively party for a charming gal with personality for days. At this party squash blossoms are mandatory, leopard print is everywhere, serape decorates the walls, and all of the guests wear heels or boots. When you leave, you'll receive a party bag with a cactus coffee mug, a clutch with fringe, and some dangly earrings all wrapped up in a cute floral bag. If this sounds like your kind of fiesta, well you're in luck, because The Lace Cactus Lady wants you to know that you're invited!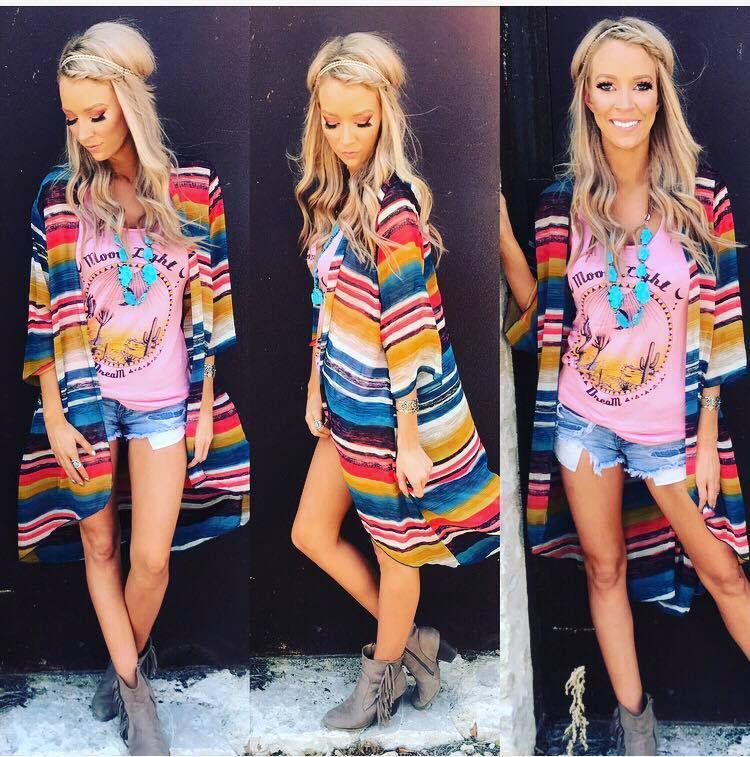 Meet the Global Runner-Up Boutique of the Year – Filly Flair – Sioux Falls, South Dakota
Born into a humble dairy farm setting and hardworking lifestyle, owner Laura Benson watched her father put his entire life into his work while her mother was always a pillar by his side, even when times were tough. As a kid who needed to work every extra dollar, Laura learned that success isn't just handed to you.
In 2010, she began Filly Flair, which she managed out of her basement. Fast forward to now and Laura now employees over 20 team members and just purchased land to build a 20,000 square foot warehouse for her boutique operations.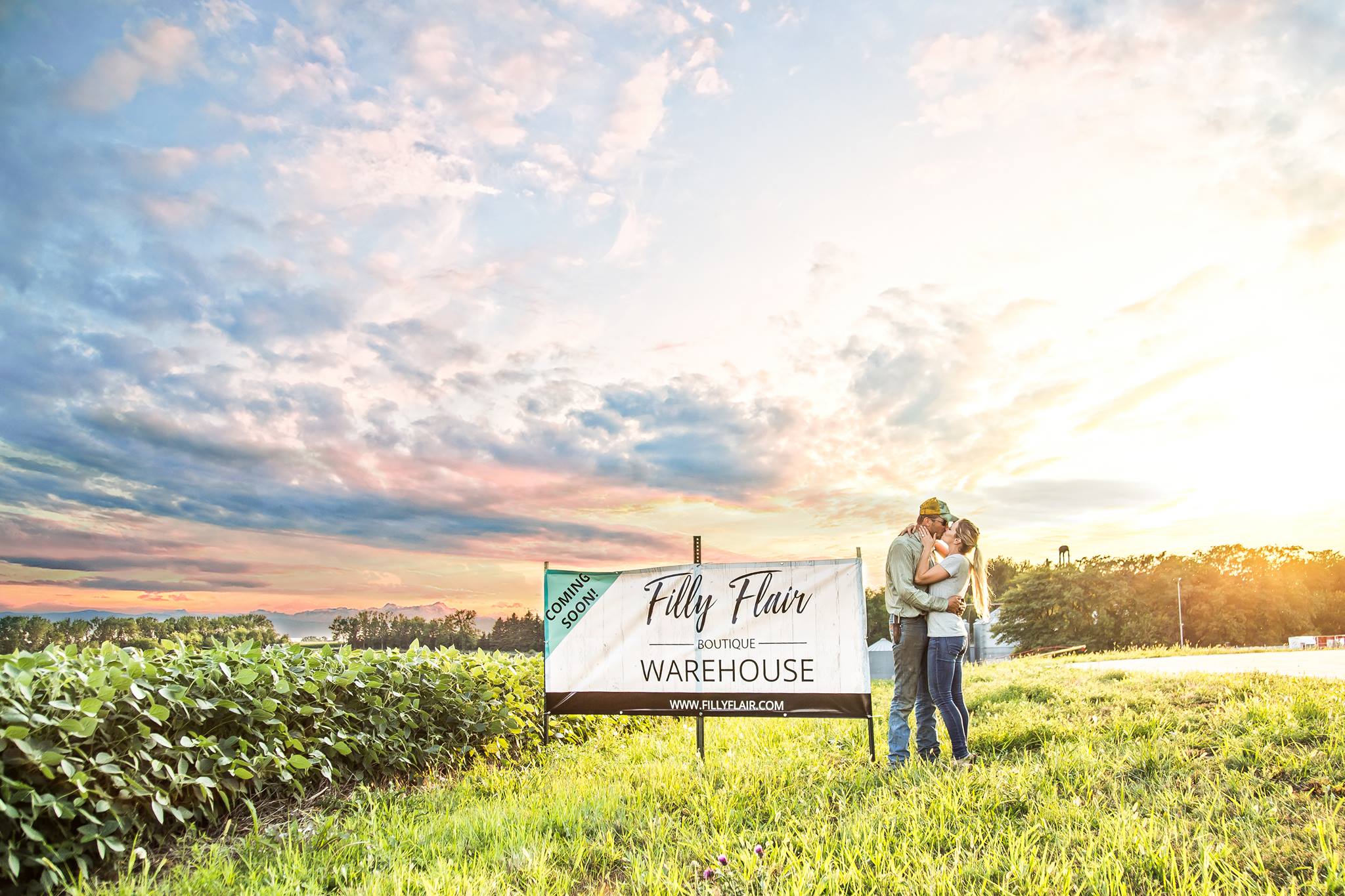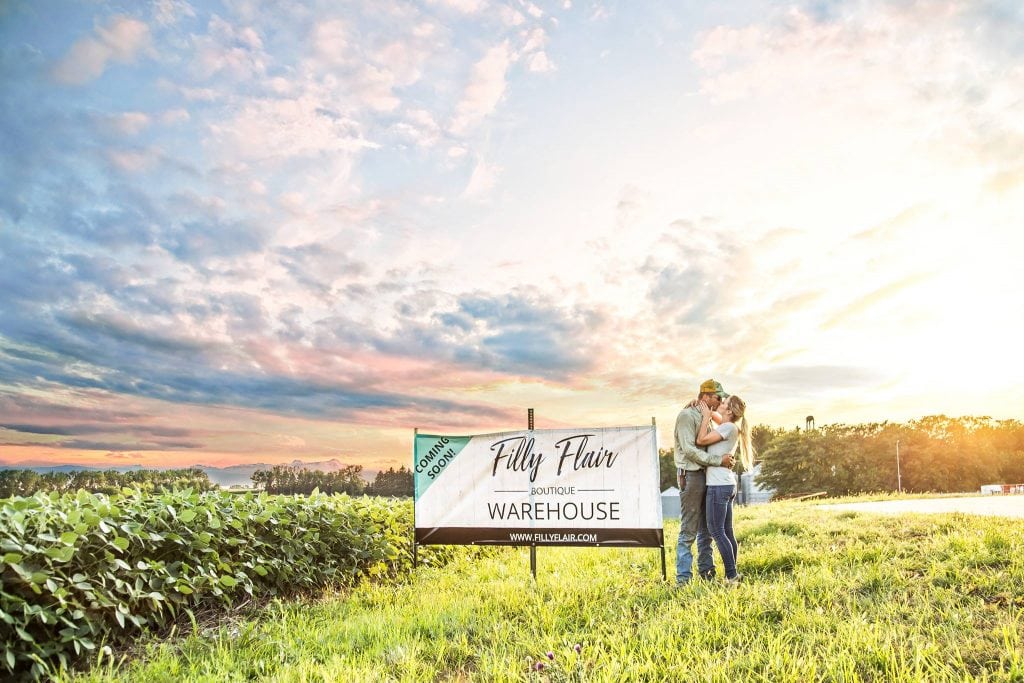 "I've known we've had a big following for a while, but it's amazing to see how dedicated your customers are that they are willing to help me achieve this."  
How big, you ask? Well this boutique's Facebook page has over 1 million followers and their Instagram has over 64,000 fans. Laura even won the Entrepreneurial Excellence Award this year from a Sioux Falls sales and marketing organization.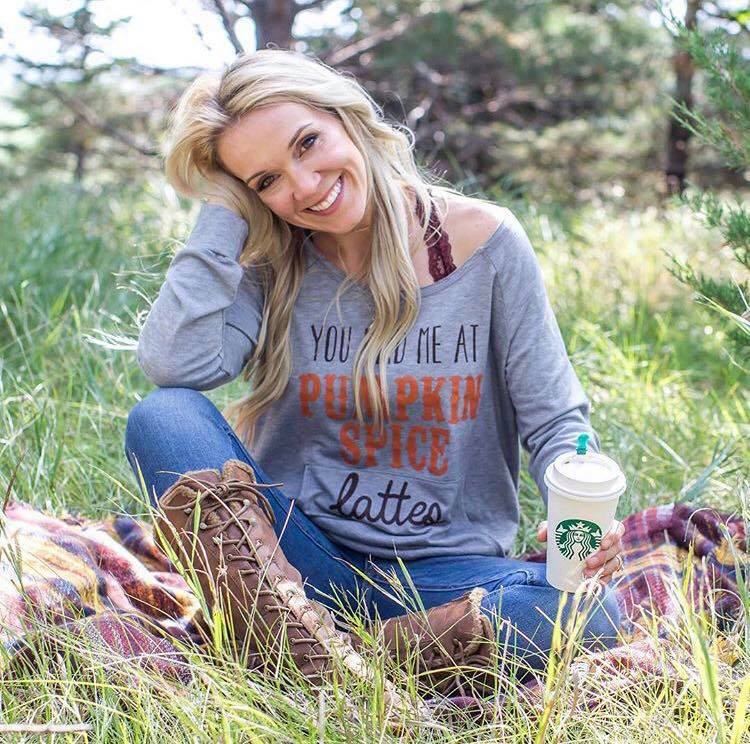 But if you think Laura has let this go to her head, then you are sorely mistaken. Faith and family are her stable pillars. They keep her grounded so she can remain focused on her mission – bringing fun fashion to amazing women.
If you've purchased from Filly Flair (which I recommend you do immediately after reading this article!) you'll be pleasantly surprised to know that the outfits are not only adorable, but comfortable too! Laura's vision is that women, especially mothers, can feel beautiful and stylish even when chasing kids or running errands. You make enough sacrifices – style shouldn't be one of them!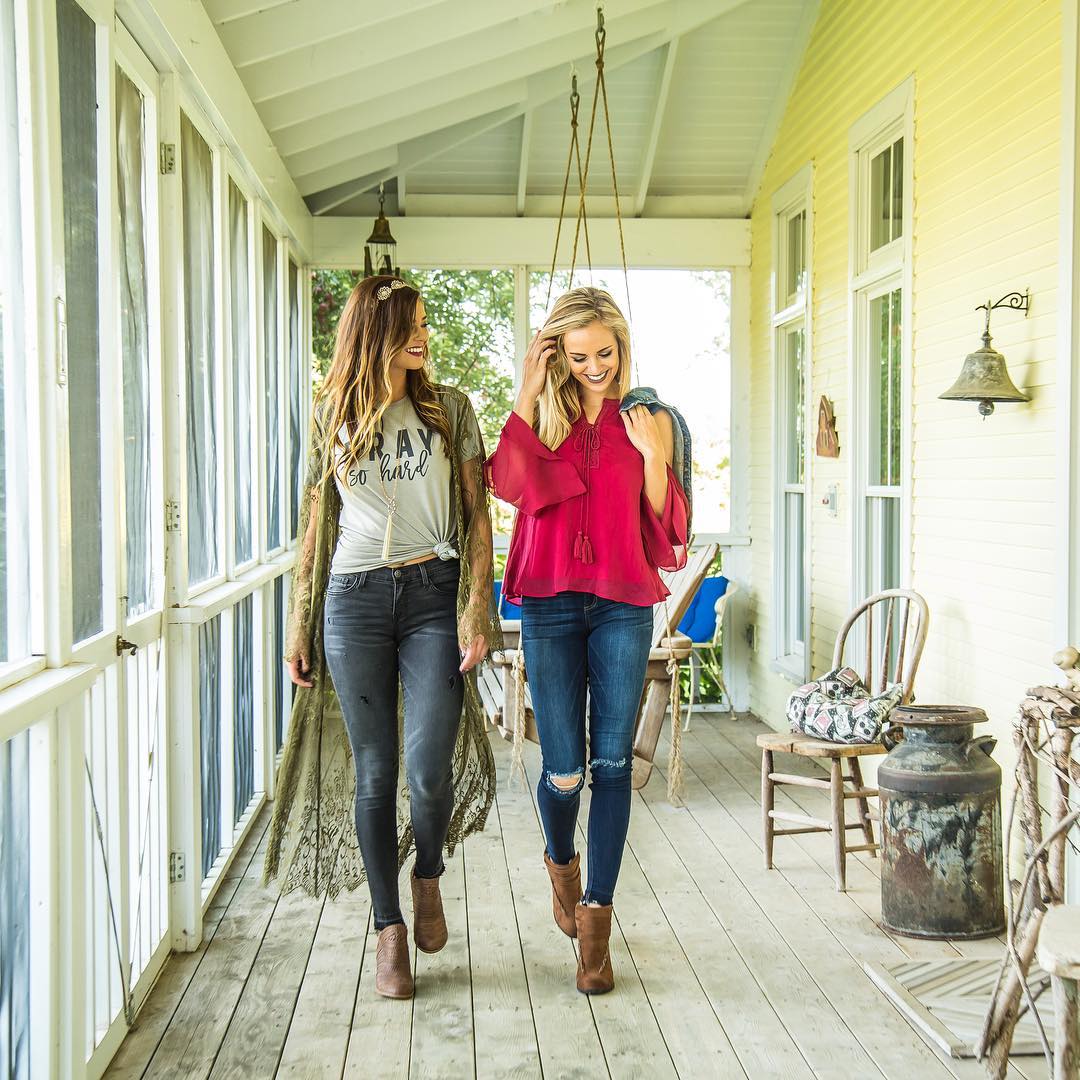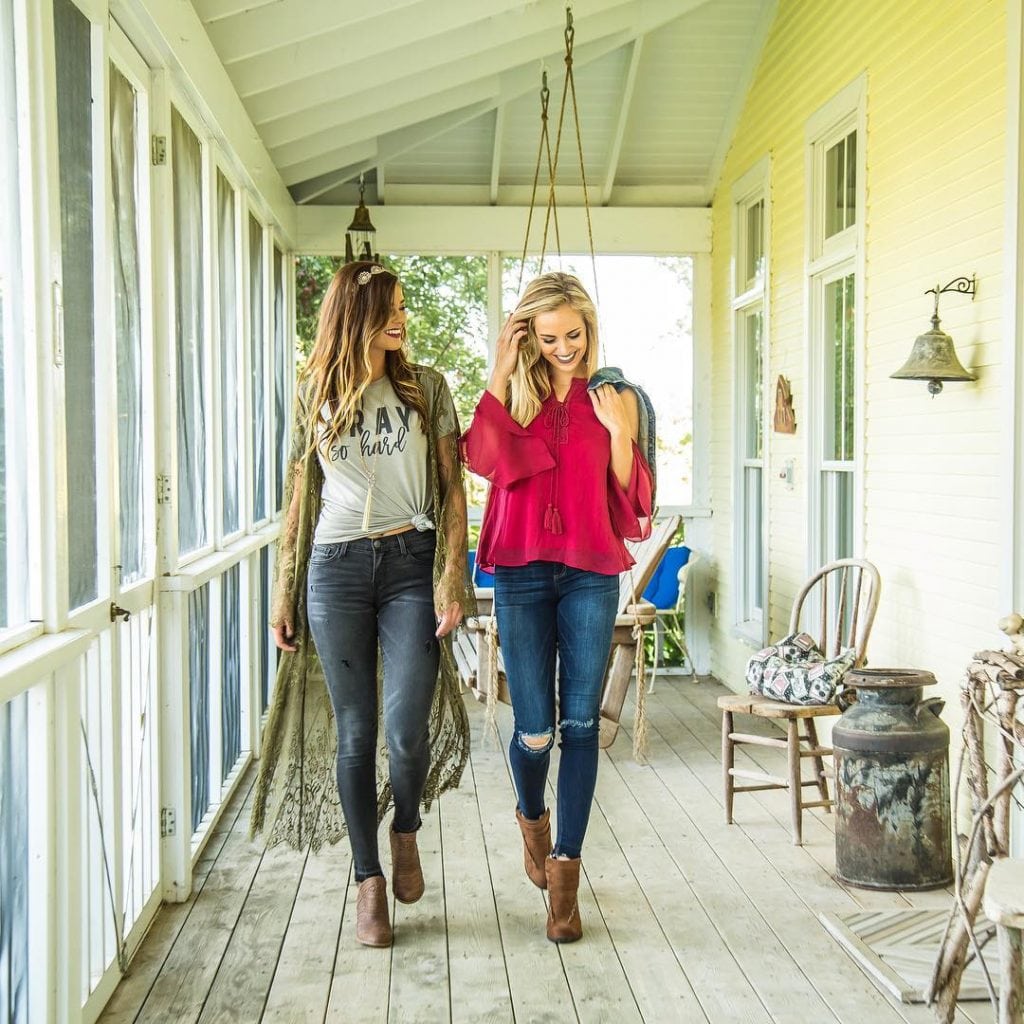 Laura understands that things aren't always sunshine and rainbows.
She wants her fellow #bossbabes to know that "everyone goes through ups and downs, and it's the bad times that make the good times that much sweeter." She also believes in the power of your attitude, and if you can dream it, you can do it. We don't see things slowing down with this gal anytime soon, which is good for all of us and our closets!
Global Boutique of the Year Finalists
This post would not be complete if we didn't mention the other Finalists for Global Boutique of the Year in 2017. With over 900 boutiques nominated for this specific award, and 4,000 in total for the awards, being named a Finalist is quite an accomplishment, and each boutique below won Overall Boutique of the Year in their respective states. We're sure you'll see more from these fabulous boutiques in the future!
Beautique –  Brandon, South Dakota
Inspired by the desire to spend more time with her newly-adopted son, Beautique's owner Amanda Christopherson decided to open an online-only boutique in 2014. Once she dove into the boutique industry, she saw the need to provide women in her small town of Brandon, SD with an opportunity to feel beautiful. Three years later, she has a brand new 4000 square foot store and is hoping build a warehouse in Spring 2018.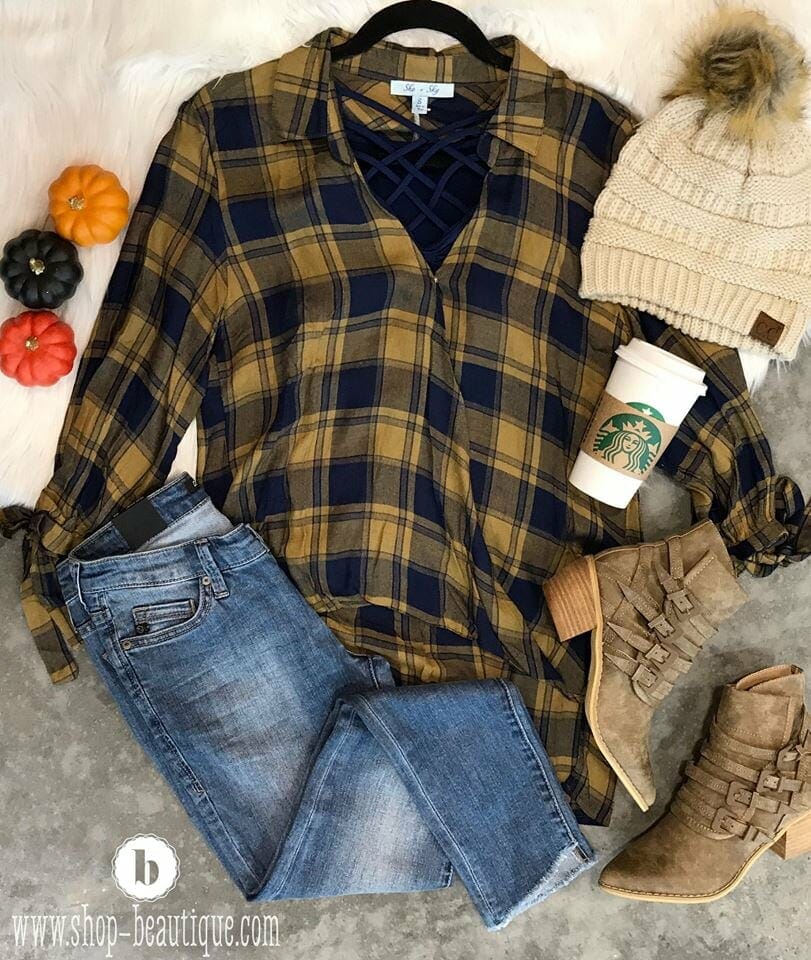 It doesn't take long scrolling around the Beautique website to feel like you want to be personal friends with Amanda & her team. Currently, her website encourages customers to join her in donating to the victims of Hurricane Harvey and offers discounts to military personnel, first responders, teachers, & nurses. This gal has a kind heart, a humble personality, and knows that success is made when you forget about the competition. In addition to her gratitude towards her fans that voted for her in The Boutique Awards, Amanda wanted to make known her appreciation for her employees.
"I would literally not be able to do half of what I do without my rockstar employees."
For our western fashion fans, Cheekys is a name you are quite familiar with. For all others, it may be one you want to get to know! Based in a small town in Idaho, Cheekys owner Jessi Roberts wanted to bring something fun to her community six years ago. Now, she has a huge warehouse and employees countless locals.
"Grow a strong company not a weak, fast one." 
Graphic tees, colorful caps, fabulous accessories, and their signature Bitty Bags. Each items in these unique Bitty Bags are the latest and greatest products from their signature brand. This boutique is for strong and sassy women who want to be comfortable as well as cute!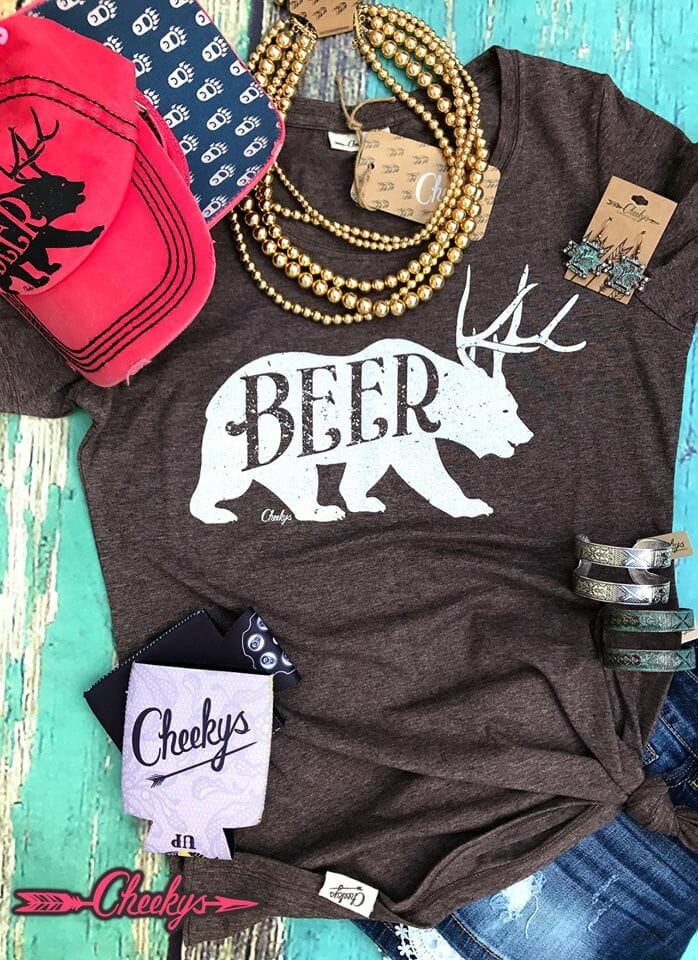 Kaley Jase Boutique – Windsor, North Carolina
Named after Owner Lorie Beth Thomas' daughter, Kaley Jase Boutique turned a full time ER nurse into the CEO of an award winning boutique. Lorie Beth dreamed of owning her own business, and now her dream is a dual reality – an adorable storefront in Windsor, NC and an easy-to-use website to shop online. If your style can be described as cute, flirty, beachy, or feminine, this boutique will be your closet's best friend.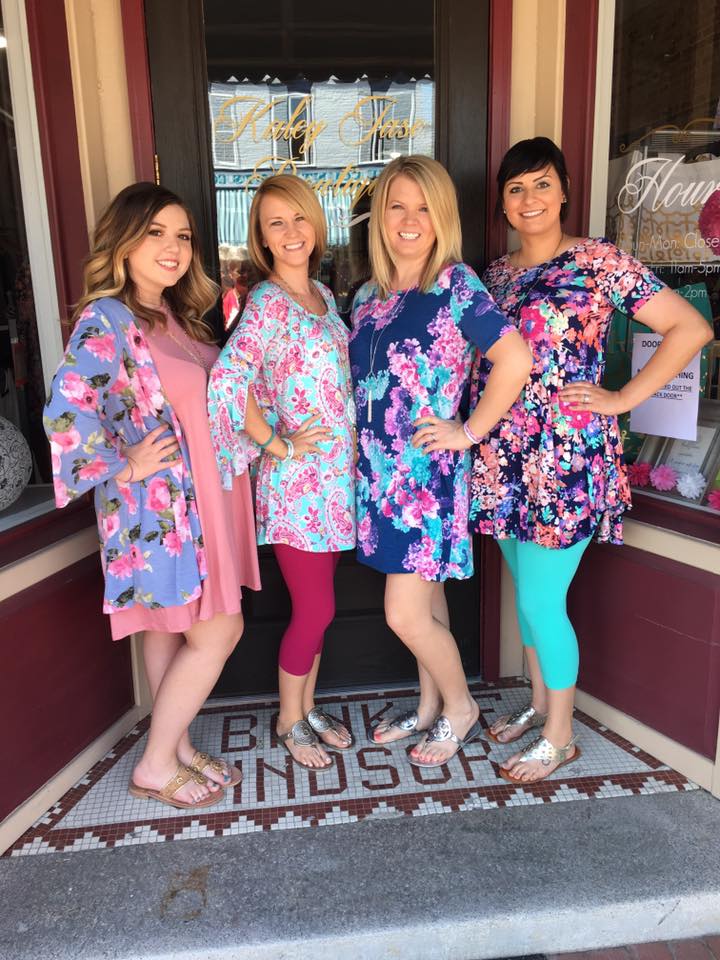 Lorie Beth loves her customers & enjoys getting to know them through her boutique. She is also thankful for her husband & parents. With supportive people at your side, nothing is impossible!
Love boutique fashion & can't wait for our other blog posts about the winners of The Boutique Awards? Sign up for our Mailing List – we promise to only bring you the best in boutique style & fashion!