Today Vanessa LeVan and Wren LeVan from Blush Out West Boutique join us for The Power of a Gen Z and Gen X Team. Blush Out West started out with two friends who wanted more than just a 9-5 job, it then evolved to a successful mother-daughter run business. They go over the marketing strategies that work best for them, why you need both the left and right brain in your business, and most importantly why a Gen Z and Gen X Team is so powerful! Tune in to find out more about this amazing duo and what made them stand out in the boutique world!
>> EPISODE 245 – LISTEN NOW ON iTunes <<
Don't Have iTunes? Listen on Libsyn here
See the Full Boutique Chat Podcast Website here
Main Points:
---
1. Create a community with your customers. Tag them on Instagram when they post your product, give shout outs, and take time to respond back to them!
2. Being your authentic self will get you much further than trying to be someone you're not.
3. Gen Z and Gen X are fabulous partners, each bringing different strengths to the table.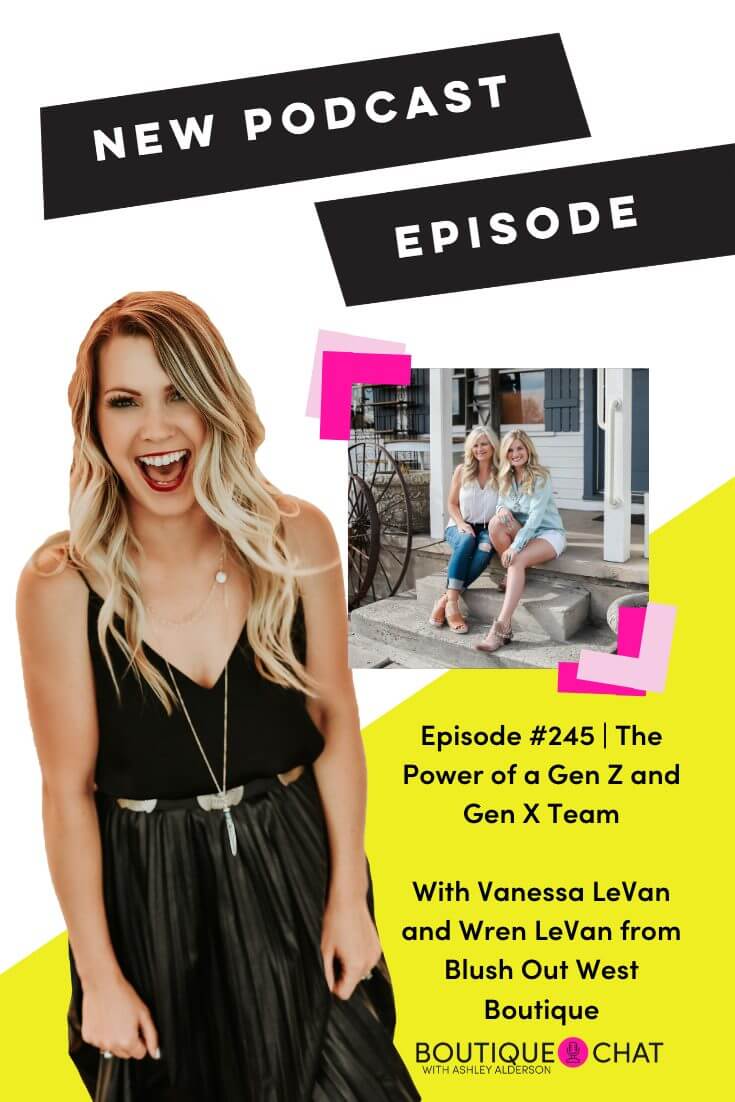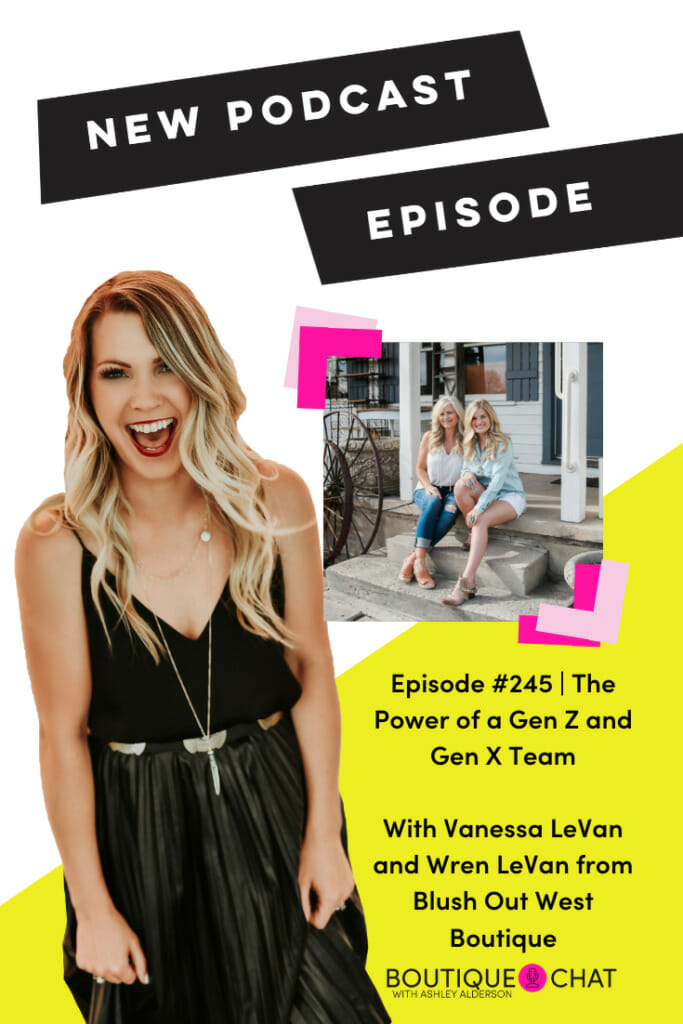 Favorite Quotes:
---
"I am a bit fearless and I think I've passed that on to Wren and I really think everyone should just go for it."-Vanessa
"If we're asking God for guidance and we are truly willing to listen for those answers and signs, it always works out."-Vanessa
How to Find Blush Out West:
Join the Hub for more training, information, and connections.
www.theboutiquehub.com/join
Use the hashtag #AskAshley on Instagram, or tag her at @ajalderson or @theboutiquehubto suggest topics for the podcast and let us know what you thought about this episode!
Want to be our listener of the week? Then Subscribe to our podcast and after that, leave us a review on iTunes Apple Podcasts here!
Original Air Date: February 11th, 2019
Do you love The Power of a Gen Z and Gen X Team? Let us know what you think about our show and help spread the word about the #BoutiqueChat Podcast.
Related Posts: