Here at Boutique.Style + The Boutique Hub, we're not just about the clothes. We also encourage + provide our members with the necessary tools to grow their businesses and reach their dreams and we'd like to celebrate those members reaching new heights and killing it in the boutique game even more!
This week, we had a chance to catch up with The Tiny Closet Boutique owner Taylor Jones and learn more about her start in the industry plus some of the big things she's been doing down South in Alabama.
How it all began…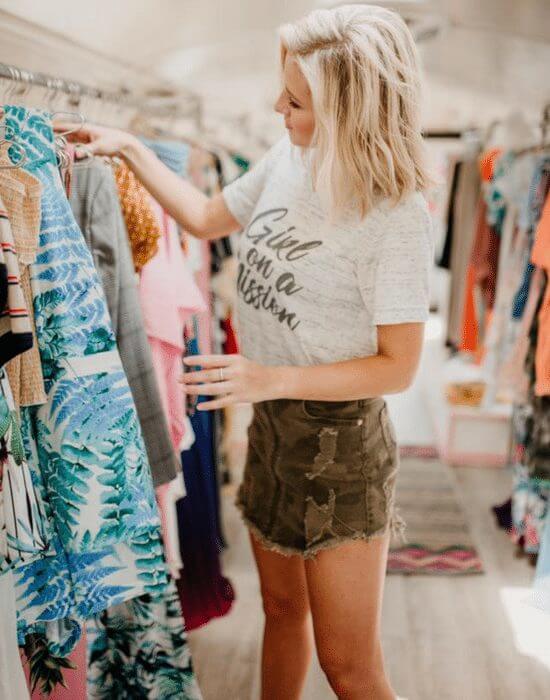 Unexpectedly, when she was younger, Taylor was never really into fashion. In high school, she found herself in a controlling relationship in which she was only allowed to wear t-shirts and jeans. When that relationship finally ended Taylor came out of her bubble in a big way. She started modeling and competing in pageants which led her to New York City working with larger-scale designers. There she also found herself starring in a country music video and even a couple of movies.
After deciding to retire from modeling she started working for a boutique where her passion for clothes grew along with her desire to build something of her own.
In 2014, Taylor started a fashion and beauty blog which is now widely known as The Tiny Blonde Blog. In it, 'The Tiny Closet' was originally just a section of the site where she categorized her fashion and OOTD posts but little did she know it was meant for much more.
When she made the plunge and first began The Tiny Closet Boutique, she acknowledges her intentions were a bit off and openly admits that in the beginning:
"It was a lot about making money and trying to be better than everyone else."
But that quickly changed when she realized it's more about the connection with her customers and helping them invest in things that make them feel great about themselves than the money she's bringing in.
Taylor says:
"What I really figured out is,  finding the best clothes is great and making money is awesome, BUT helping that single mom find an outfit that makes her feel confident, or that new grad fashion merchandise student LANDING the  job she always wanted while wearing our clothes is even better!"
The Tiny Closet now focuses on helping their '#tinybabes' as much as possible!
It's a family affair.
The entire business is family-employed and everyone lends a helping hand.
Boyfriend Blake takes all of the photos and helps edit them for publication.
Brother Gleason created and help maintain the entire Tiny Closet website.
Dad Barry is mobile-centered (which we'll explain a little later).
And mom Elizabeth handles all the finances and shipping while leaving everything in between to Taylor.
Now, let's talk clothes…
Taylor says "The Tiny Closet's style is kinda all over the place!"  Not what you think of a "traditional southern boutique", she actively seeks brands and trends that come straight from the runway, but at a college girl budget! And her signature bold and bright style is hard to forget!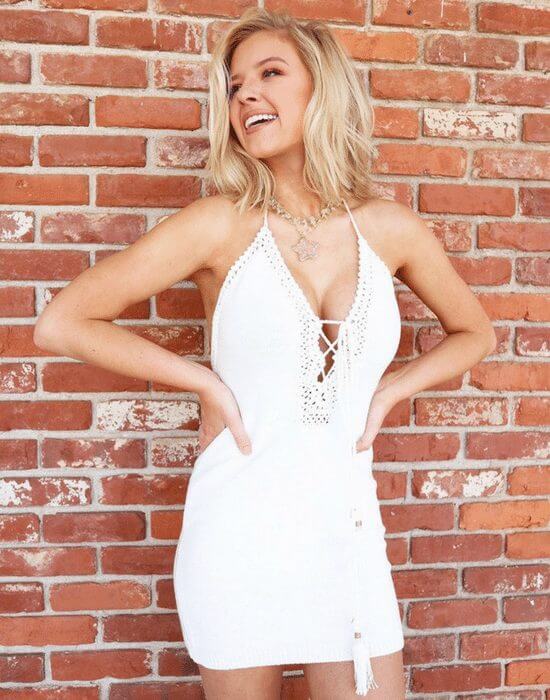 Sand Castle Dreams White Dress | $35.00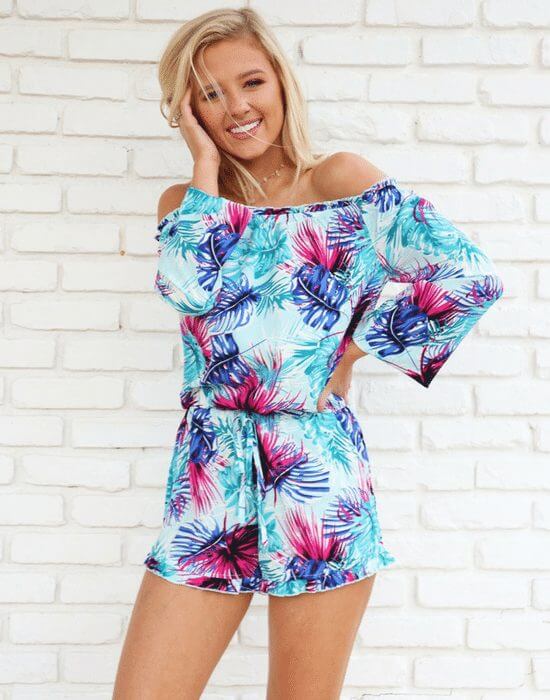 Rosarita Romper | $40.00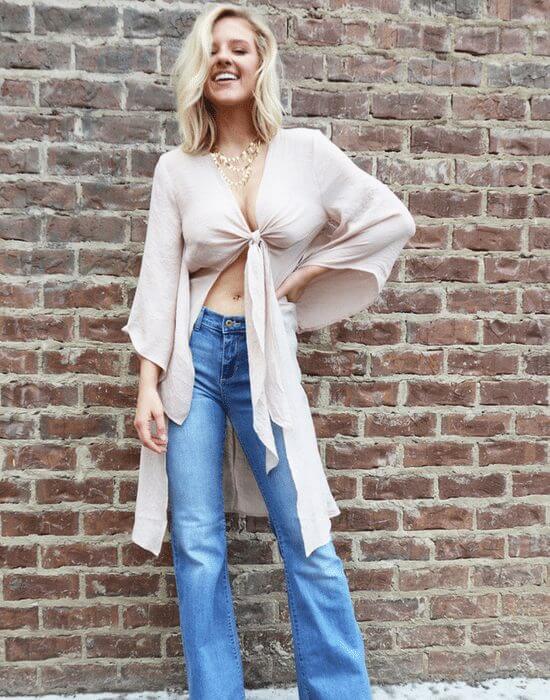 Hello My Love Beige Top | $36.00
The Tiny Closet Goes Mobile!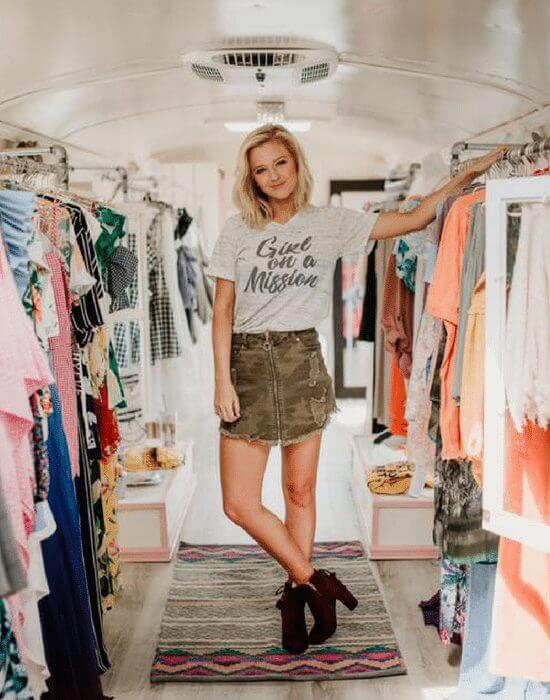 Last November, after seeing a friend's mobile boutique, Taylor knew she wanted one of her own. But in true fashion she had to do things a little differently so instead of the usual mobile truck design, she took things a step further… and bought a SCHOOL BUS!
It took four months to complete but well worth it.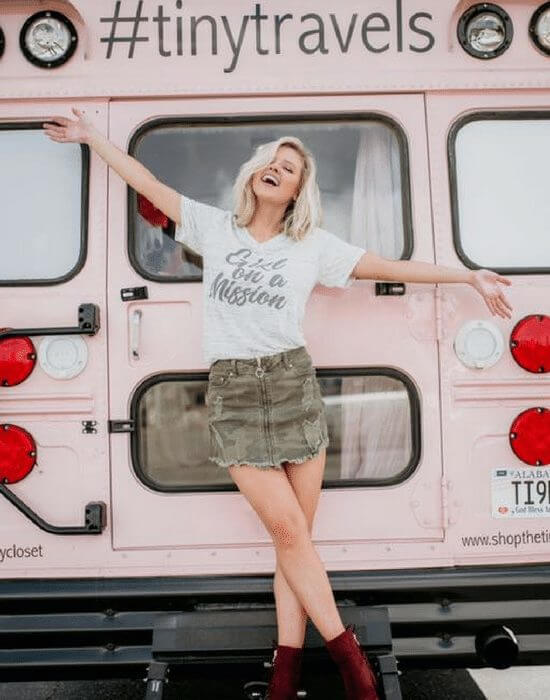 Now, it's all about the experience for her customers and she hopes to eventually have buses in different regions of the country so everyone can experience shopping in "a tiny closet."
At just 23 years old, Taylor and The Tiny Closet Boutique are inspiring customers and other business owners to go after their dreams and here at Boutique.Style we can't wait to see what this amazing Hub member will do next!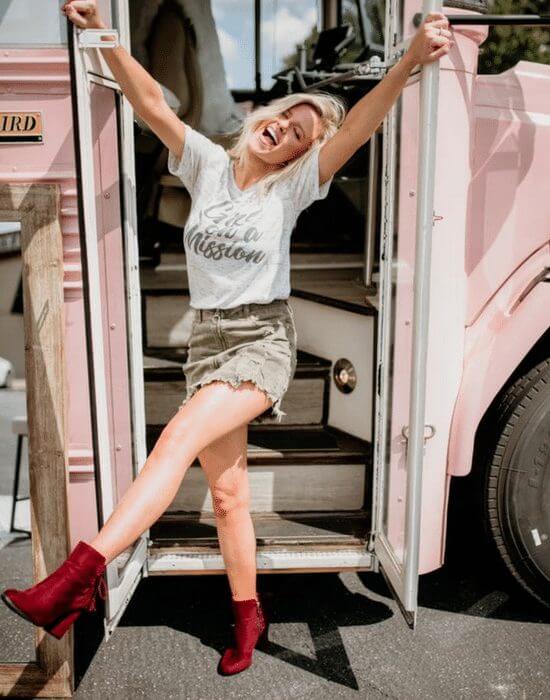 To learn more about The Tiny Closet Boutique or shop their website click here! You can also find them on Facebook and IG @shopthetinycloset + don't forget to join TINYVIB for exclusive deals too!