We are obsessed with fun graphic tee's — and so is well, everyone else.
Founded in 2015 and based out of Abilene, Texas, Spirit with Style is one of the leaders in custom screen printed t-shirts. Spirit with Style's (SWS) designs range from school spirit tees, holiday-themed graphic tees, stock show tee's, and a wide variety of other designs, all of which have become a favorite with many boutiques we work with here at The Hub!
We were lucky enough to snag an interview with SWS's owner, Shay Sipe, who gave us some insight as to how she became such a big player in the screen printing market and an idea of what new designs to expect in 2017!
Your brand's style in three words? Stay Styled  (I only need two!)
How did your brand get its start? What's the inspiration behind the name and the mission?  
I have grown up around my mom's screen printing business Cattilac Style since 1983.  I loved watching people's expressions when they picked up their shirts that we created for them.  Our designs are very unique and I saw there was a need for fun, detailed, & colorful designs or school spirit t-shirts.  We have showcased our designs at FFA, FCCLA, PTA, Atlanta Market, Dallas Market, and the WWIN.  I wanted to separate our screen printing business and our wholesale side, so that's when we started calling it "Spirit With Style" in 2015.  We are your one stop wholesale shop for all your School Spirit, Sport or Holiday needs.
Who are your ideal customers? Boutique Owners, Bookstores, Flower Shops
Are there certain parts of the country or globe where your brand is far reaching? All across the USA!
What are your favorite trends at the moment? Cactus, Arrows, Leopard
What's been the highlight of your career so far?
To keep it simple- making connections with people at different Marketplaces & having them become a regular buyer, & winning the "Best Booth" award at Dallas Market in 2016.  
What's in your closet?  Do you have a go-to style? T-Shirts we've designed, and a pair of jeans.
Who's been your brand role models – both in business and in style?  We beat to our own drum, we try not to look to others in the same industry for inspiration, so we stay unique. That's a big topic today! 
What scares you the most in life or business? Failure
More importantly, dark or milk chocolate? Milk Chocolate
What's your favorite season to design for? Baseball! Both of my boys play Baseball so I get easily excited for that particular season of designs.
What's been the best marketing decision you've made to grow your brand?
Transitioning our website from Cattilac Style to Spirit with Style, a cleaner & mobile friendly website. Attending Markets no matter the outcome, knowing that some people just shop & grab cards then order at a later date. Making friends with other vendors at Market is always a blessing to our business & theirs, word of mouth referrals are always a possibility. You never know who you will meet at Market! 
If you dressed a celebrity daily – who would it be? Miranda Lambert
What's next for your brand? Any big surprises or new designs you're excited about?
This will be our first time showing at the WWIN in Las Vegas during Market Week.  We are excited about all of our new School Spirit, Football, Mother's Day and July 4th designs – and getting to meet new faces in Vegas!
How can boutiques interested in carrying your brand learn more or see your line sheets? Shoot us an email at [email protected] or visit our website.
Do you have minimums or regional requirements? 12 minimum per design.  You pick your sizes.
Do you attend Apparel Markets? Which ones? Dallas Gift,  Dallas Apparel, & WWIN in Vegas.
Here are a few of Spirit with Style's best-sellers, and we can see why!!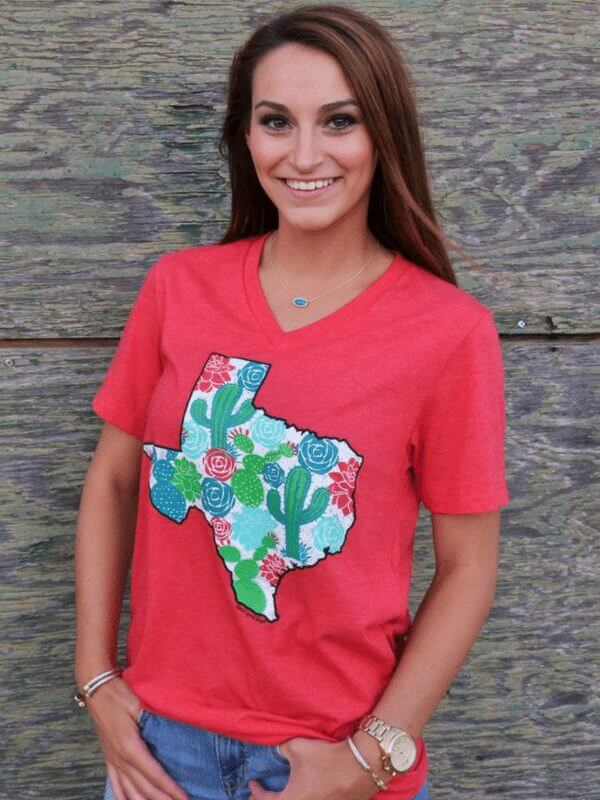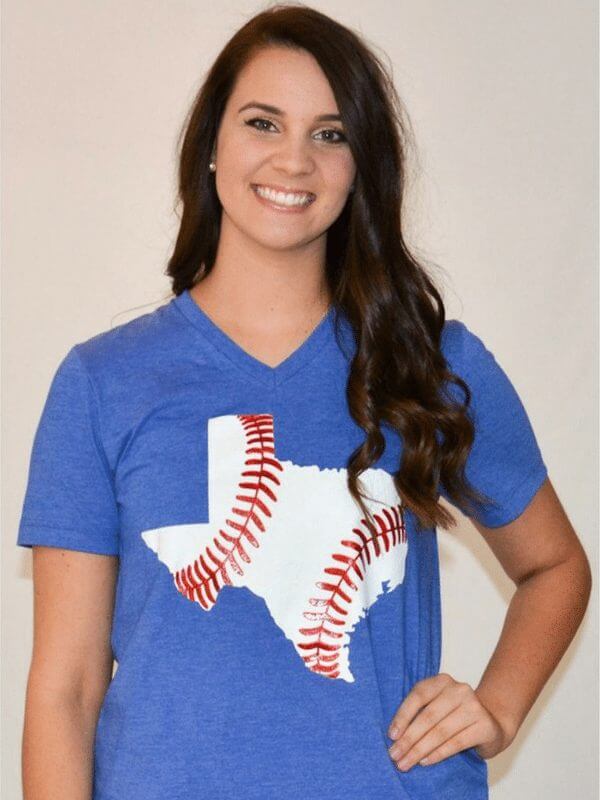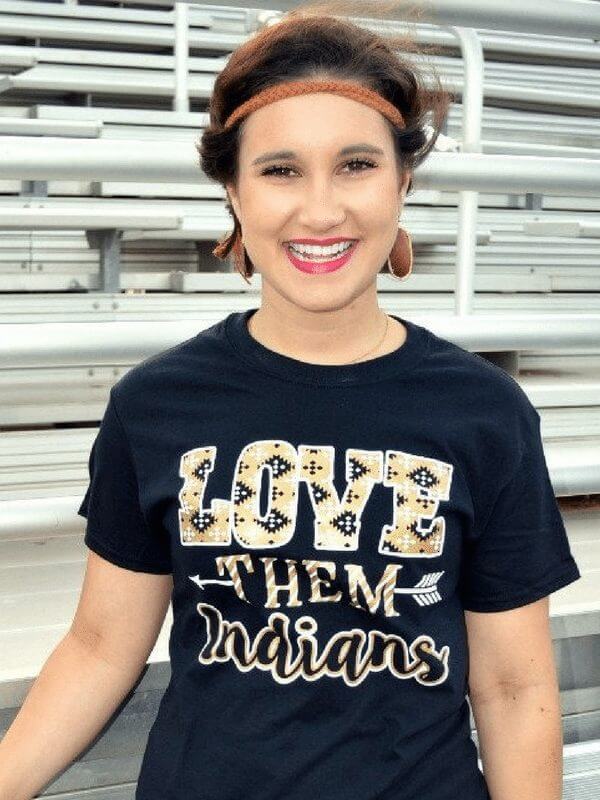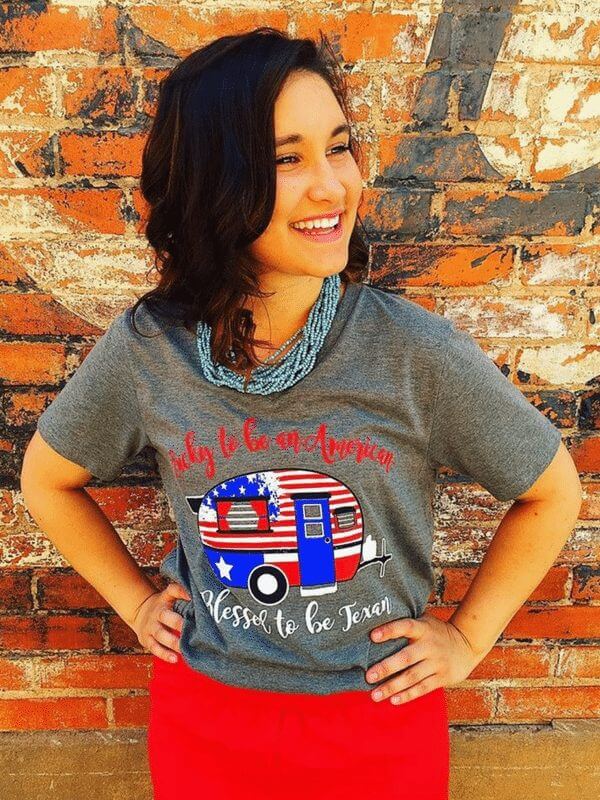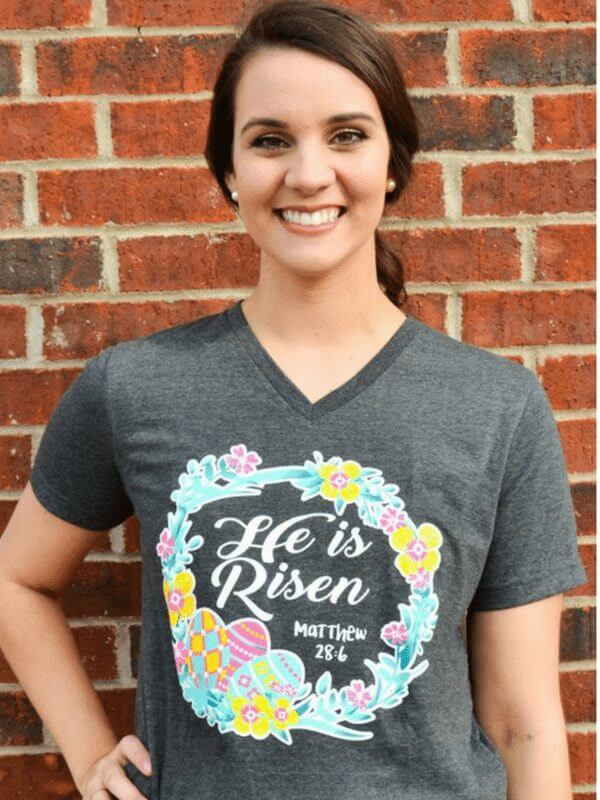 If you're interested in getting in touch with Shay to place an order, you can visit Spirit in Style's website, or send an email.
Visit: https://spiritwithstyle.com
Follow: @SpiritWithStyle
OR, stop by the WWIN show during Market Week, we'll be meeting up at the Spirit With Style Booth #B1516
We're also excited that Spirit with Style is the Platinum Sponsor of our upcoming #BoutiqueBoss dinner in Las Vegas, on February 22. For more information about the #BoutiqueBoss dinner, you can find that here.