Every year around this time, the United States Postal Service publishes their annual Holiday Shipping Dates for you to use as a guide to making sure packages get delivered in time for the holidays. In past years, they processed 900 million packages from Thanksgiving to New Year's Day. Use The Boutique Hub's 2022 USPS Holiday Shipping Guide to minimize the hassle and to assure that your packages reach your customers on time and safely.
2022 USPS Holiday Shipping Tips
Use Priority Mail or Priority MailExpress, and these two services are processed first, both come with automatic insurance. Mail early, as the holiday grows near, the longer it will take to get your merchandise to its destination. The service standards are not guaranteed. If your customer's order late, consider using Priority Mail Flat Rate instead of First Class.
2022 Holiday Shipping Deadlines
The Postal Service recommends the following mailing and shipping deadlines for expected delivery before Dec. 25 to Contiguous U.S. (Lower 48 States) addresses:
The Postal Service reccoments the following mailing and shipping deadlines to expected delivery before Dec. 25 to Alaska and Hawaii:
Alaska
Hawaii
*NOT A GUARANTEE, UNLESS OTHERWISE NOTED. DATES ARE FOR ESTIMATED DELIVERY BEFORE DEC. 25. THE ACTUAL DELIVERY DATE MAY VARY DEPENDING ON ORIGIN, DESTINATION, POST OFFICE ACCEPTANCE DATE AND TIME, AND OTHER CONDITIONS. SOME RESTRICTIONS APPLY. FOR PRIORITY MAIL EXPRESS SHIPMENTS MAILED DEC. 22 THROUGH DEC. 25, THE MONEY-BACK GUARANTEE APPLIES ONLY IF THE SHIPMENT WAS NOT DELIVERED, OR DELIVERY WAS NOT ATTEMPTED, WITHIN TWO BUSINESS DAYS.
For more information on international and military cutoff dates visit the official USPS website.
Increase Shipping Rates:
USPS has recently announced their holiday shipping rate increase that will be in effect starting Oct. 2, and remain in place until 12 a.m. Central Jan. 22, 2023. For the full list of rates read the official press release.
USPS Packaging Tips:
Use lots of insulation/packing in and around the contents. When packing your box, imagine a larger box falling on it, or your package in between two larger boxes…Will it break? Close the box and shake it, if it rattles you need more packaging. For fragile items mark the outside of the box with the word "Fragile" on all sides.
USPS Tips For Damage Prevention & Claims
A lot of people use Parcel Select or Retail Ground for heavier items instead of using our Priority Mail service. Can your 5 pound Parcel Select/Retail Ground box stand up to a 70 pound Parcel Select/Retail Ground box on our processing machines? They are processed together because it is the same service. Use Priority Mail, it is processed separately from Parcel Select.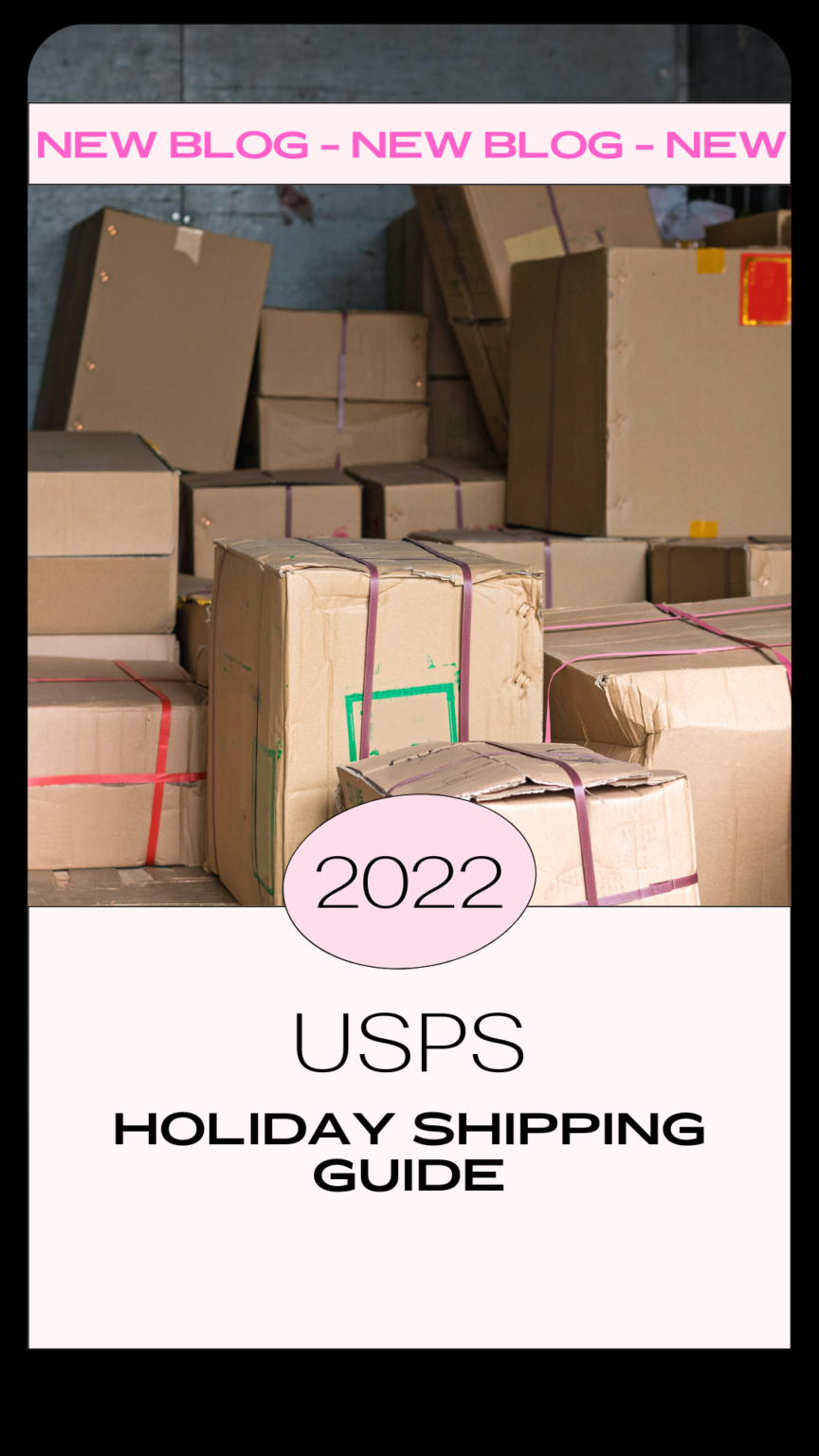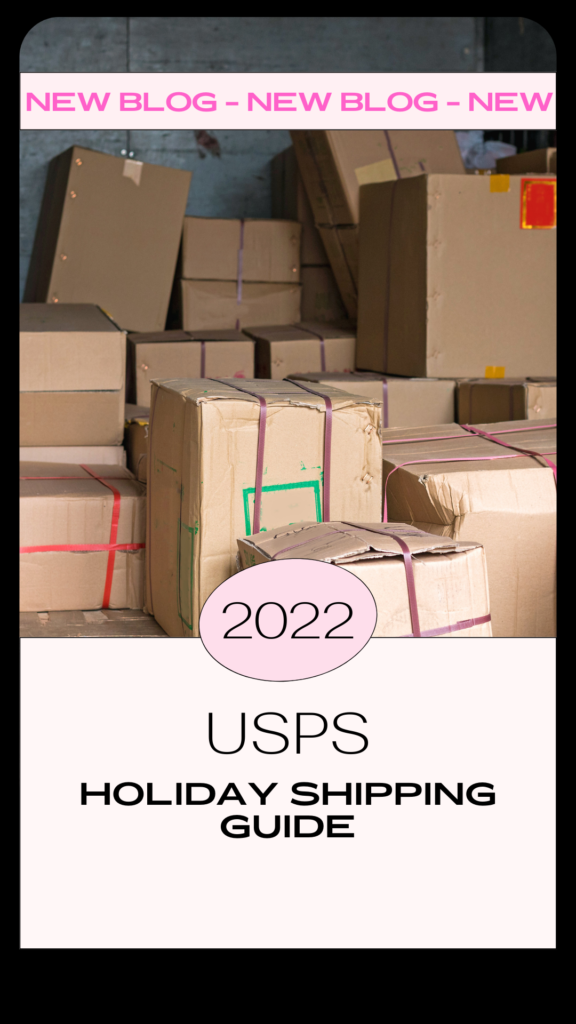 If your customer receives a damaged package, tell them to keep everything (the box, contents and insulation/packing). They will need to take it to their local Post Office for inspection when you file a claim for damage. If they throw anything away, the claim will be denied. Use the guidelines and watch the video above of how to file a claim at https://www.usps.com/help/claims.htm
Place a card inside the box that contains both your company's name and address as well as the recipient's name and address. That way if the contents get separated from the box or the label falls off, you may be able to get your merchandise back faster. The address, return address and postage should all be on the same side of the box.
Holiday Shipping Tips for Alaska, Hawaii, & Guam
Alaska is a challenge with not many roads and a lot of weather-related delays. Some offices only get mail once a week in the winter only if the charter planes can fly. Alaska uses chartered planes to transport mail and packages. The priority of loading those planes is passengers, luggage then mail and packages. Never mail Retail Ground to Alaska. Barges arrive two times a week to Alaska.
All Parcel Select/Ground packages mailed to Hawaii and Guam are shipped by barge. It takes weeks or longer to get there. You should always use Priority Mail or First Class when shipping to these locations because they fly there.
Final Tips:
While holiday shopping is going to be different this year for many reasons, one thing hasn't changed. The Postal Service still has its busiest time, which starts two weeks before Christmas. Beginning the week of Dec. 7, customer traffic is expected to increase, with the week of Dec. 14-21 predicted to be the busiest mailing, shipping, and delivery week.
More tips for a successful holiday mailing and shipping season:
Use free Priority Mail Flat Rate boxes. They are available at local Post Offices or online at usps.com/freeboxes.
Make it easy with Click-N-Ship. You can create shipping labels and pay for postage online at usps.com/ship.
Schedule a free Package Pickup when the carrier delivers your mail. It's free regardless of the number of packages. Or, pickups can be scheduled at usps.com/pickup.
Mail and packages that weigh more than 10 ounces and/or are more than a half-inch thick using stamps as postage cannot be dropped into a collection box or left for a carrier to pick up. Instead, take them to a window clerk at a Post Office.
Use your best judgment and insure packages that are of high value. You can also use services like Route to do so as well.
---
We wish you the best this holiday season and we hope you enjoyed this 2021 USPS Holiday Shipping Guide!
Is your business ready for the hustle and bustle of the holiday season?
Get ready for your most profitable Holiday season yet! Over 1000 retailers & product-based businesses are using this premium Holiday training to grow their business at a record rate. Click here for more info!
Get more information on growing your business by joining The Boutique Hub, where we have tons of training, information, and most importantly, connection! www.theboutiquehub.com/join Try out our service for a month, cancel anytime.
Follow along on Instagram @theboutiquehub!