In the dynamic landscape of today's business world, standing out in the crowded marketplace is a perpetual challenge for small businesses. The key to capturing and retaining the attention of customers lies in strategic and innovative marketing approaches. Understanding this need, we just launched are much-anticipated and extensively revamped product, the Small Business Marketing Handbook. This comprehensive guide is set to revolutionize the way small businesses approach their marketing strategies, offering a holistic and up-to-the-minute approach to staying relevant and engaging in the competitive market.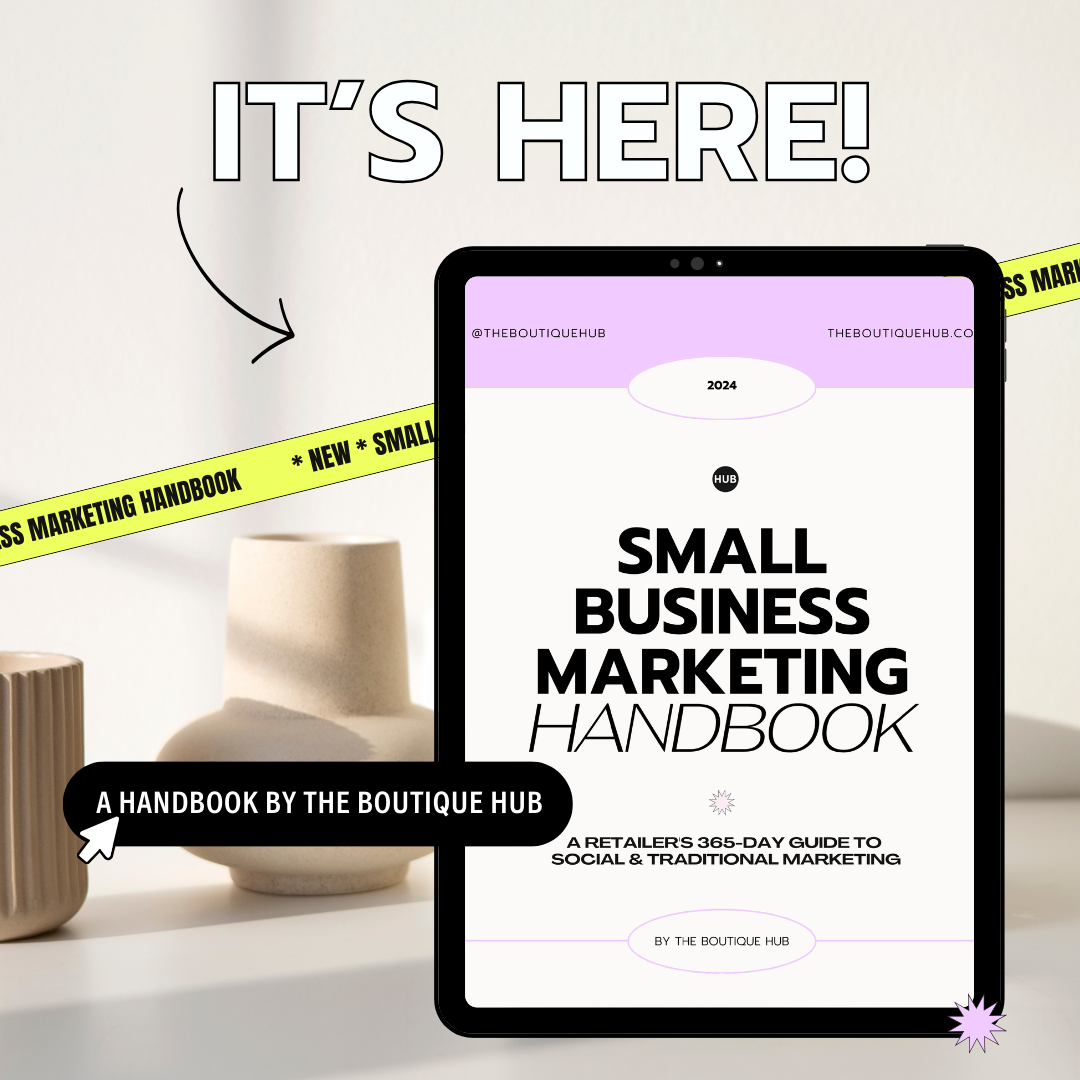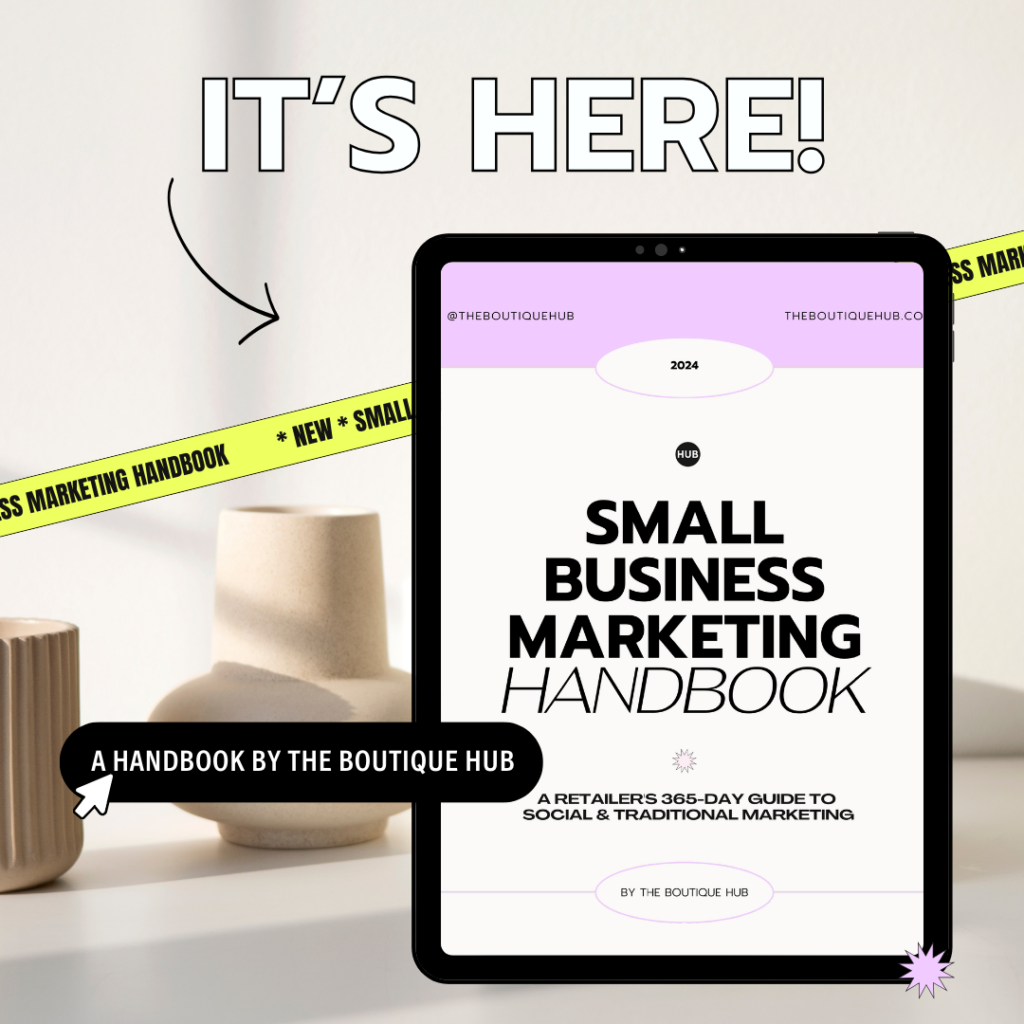 Fresh Content, New Horizons:
The entire spectrum of the Small Business Marketing Handbook has been meticulously refreshed, promising a wealth of new insights and ideas for businesses. With every section revisited and reimagined, businesses can expect a comprehensive upgrade to their marketing arsenal. From daily content ideas to Instagram story content and monthly collection ideas, every aspect has been revamped to ensure businesses stay ahead of the curve.
If you have purchased a previous version of our Small Business Marketing Handbook, you will need to re-purchase to get the updated content and inspiration.
Notable Highlights and Inclusions:
The revamped Marketing Handbook boasts an array of compelling features that cater to the diverse and evolving needs of small businesses. Among the standout highlights are the addition of four brand new sections and the extensive expansion of the existing ones. Monthly Branding Guide, Instagram Story Content Ideas, Monthly Reel & TikTok Ideas, Monthly Pinterest Pin Ideas, and Monthly Collection Ideas are just a few of the fresh inclusions that promise to invigorate marketing strategies. Moreover, the enhanced sections covering Monthly Event Ideas, Daily Content Ideas, and Instagram #Hashtag Guide reflect the handbook's commitment to ensuring businesses are equipped with the latest trends and techniques in the ever-evolving world of marketing.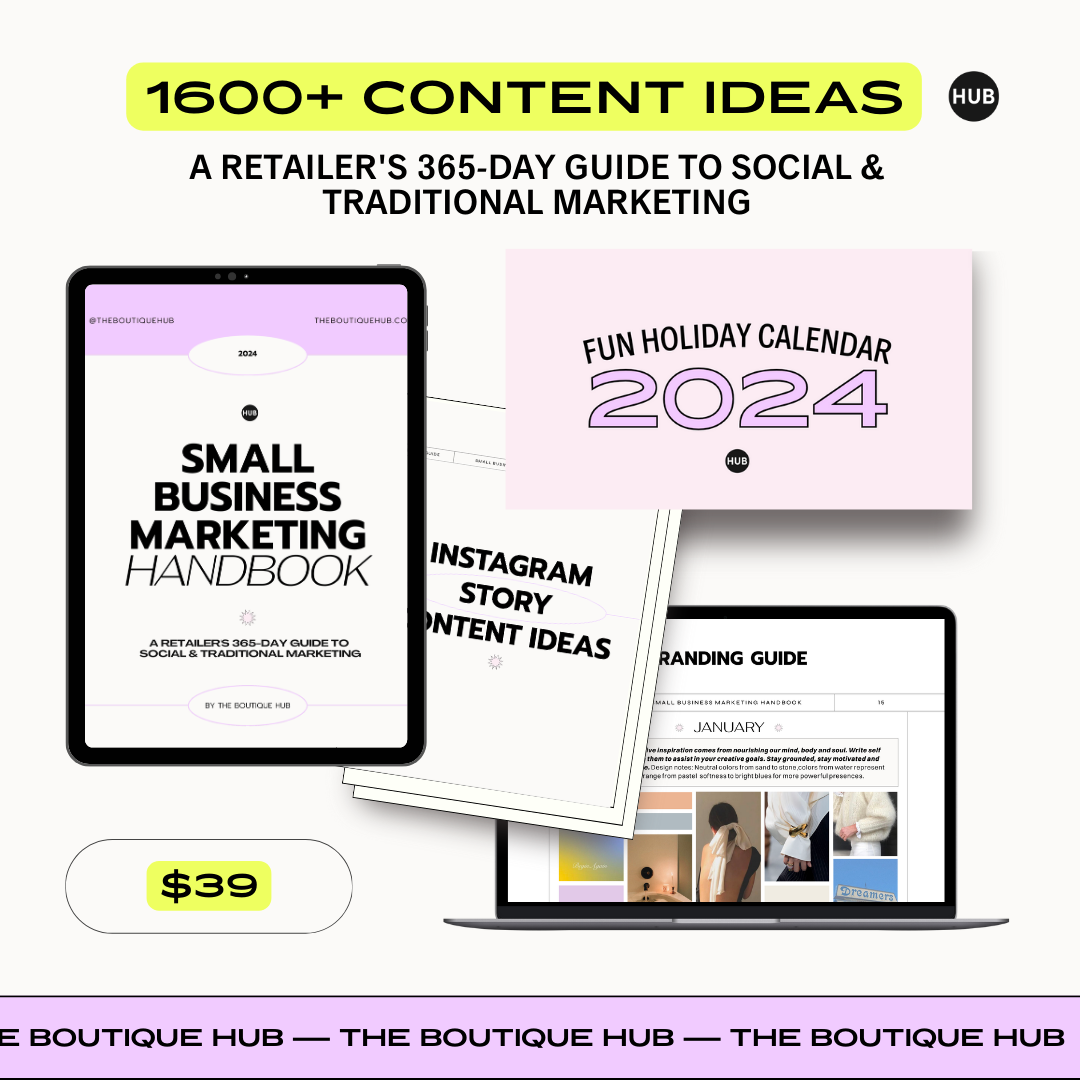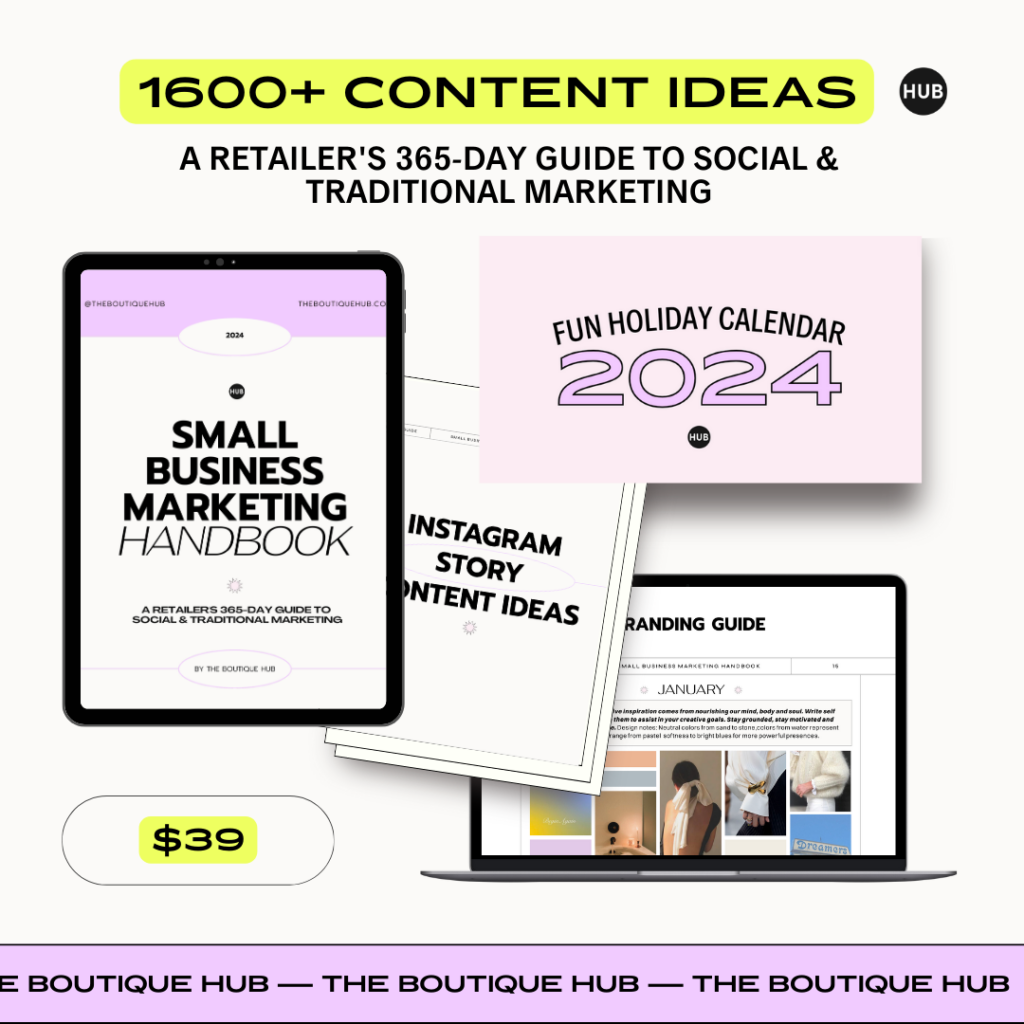 The best part? Its a digital handbook, meaning you get instant access as soon as you purchase! From there, you can print it off if you'd prefer, or enjoy it digitally!
PS – Boutique Hub Members can save and use their Office Depot discount to print off the handbook! Not a member? Join us here!
To sweeten the deal further, every purchase of the Small Business Marketing Handbook comes with a compelling free bonus: the 2024 Fun Holiday Calendar. This addition includes daily marketing ideas and fun holidays to inspire you.
Our all new Small Business Marketing Handbook emerges as a game-changer, redefining the way small businesses approach marketing. With its comprehensive, refreshed content and innovative additions, the handbook promises to be an indispensable companion for businesses striving to make their mark in the competitive market. Whether it's elevating brand engagement, harnessing the power of social media, or maximizing customer interaction, this handbook serves as a beacon of guidance and inspiration, equipping businesses with the knowledge and tools needed to thrive in the modern business landscape.
Want more news and education catered specifically to small business owners? Learn more and join the community by clicking here!