The Boutique Chat Podcast first launched on February 21st, 2018 and now we are the #1 Boutique Podcast in the industry. We are so excited to announce that we have hit 1 MILLION DOWNLOADS!
The Boutique Chat podcast contains real-life strategies, growth hacks, proven marketing advice, and interviews of top leaders for boutique fashion industry businesses. Ashley Alderson, Boutique Hub Founder, talks with retailers, boutiques, wholesale brands & vendors, industry insiders to bring you the proven, juicy secrets that have helped companies rise to the top, and balance life and business. Join the spirit of Community over Competition, and find the next idea or connection for your business.
We have had the honor of welcoming some amazing guests on the podcast. These educated and experienced leaders within the fashion, marketing, and boutique industry offered top-notch advice. New subscriber to the podcast? These are episodes you definitely do not want to miss! Even if you are a regular listener, grab a pen and paper and take some notes the second time around!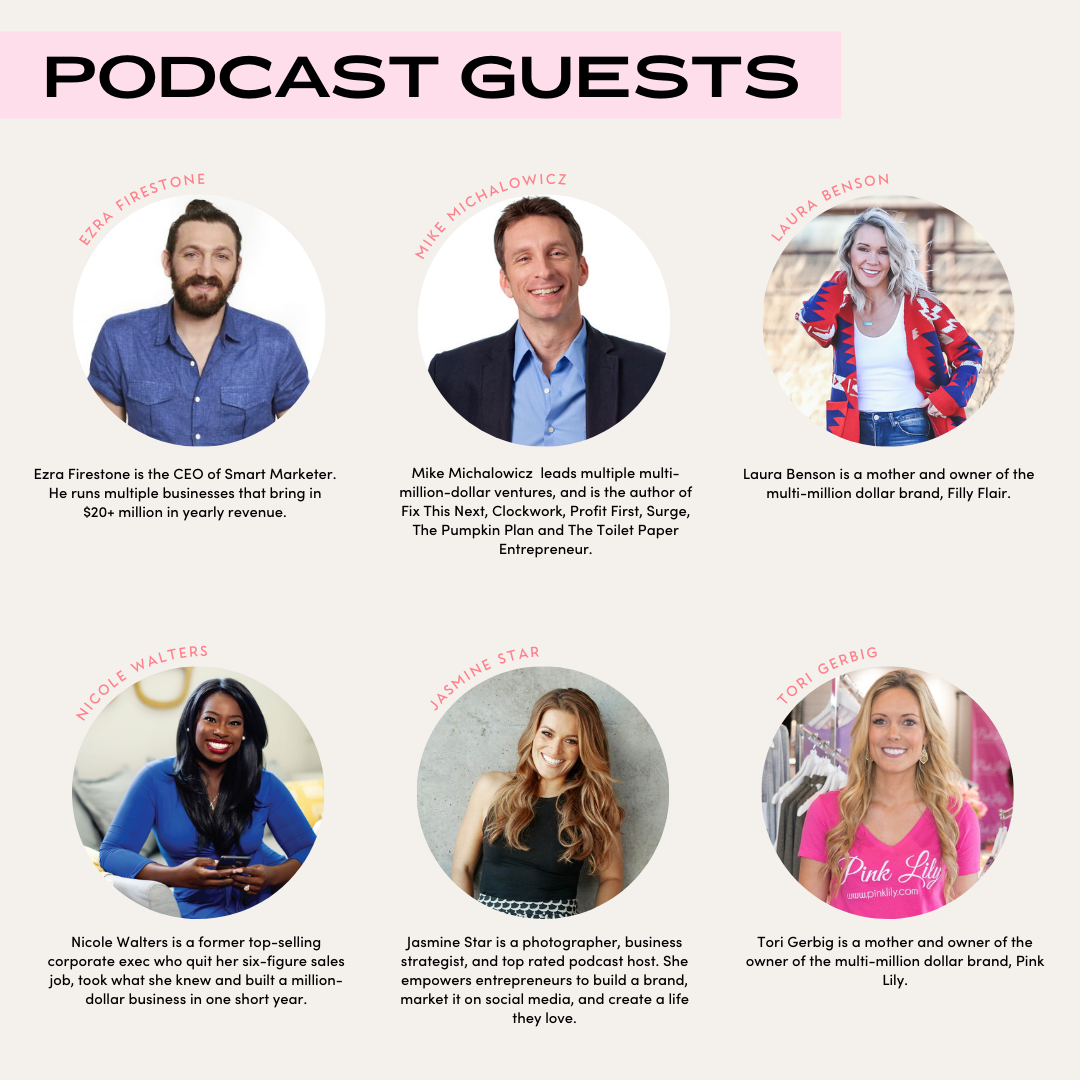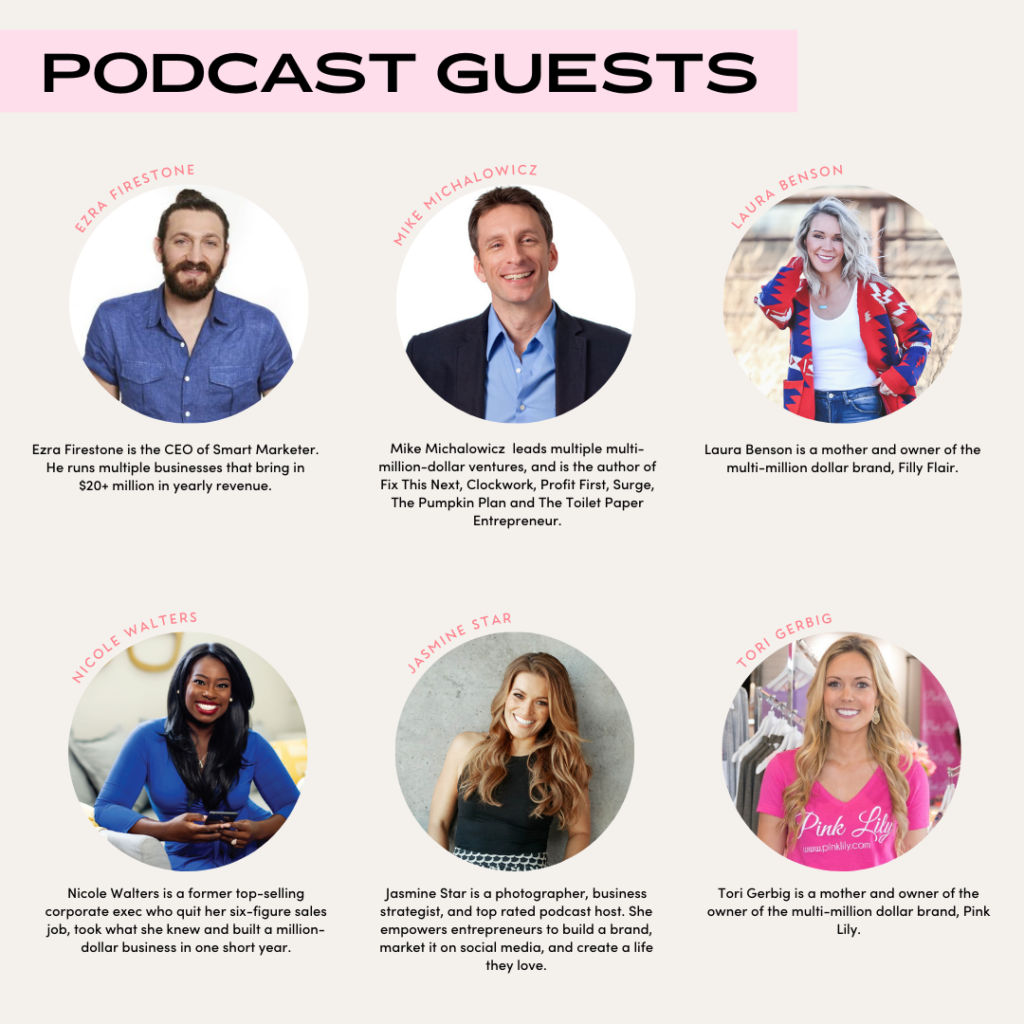 Since we launched in 2018 we have hit some incredible milestones:
3 Seasons
170 Episodes
1 million downloads
100+ Guests
Over 500+ 5 star reviews
Thousands of boutique owner and business owners lives CHANGED! But this could only was accomplished because of support of our listeners and community at the Boutique Hub.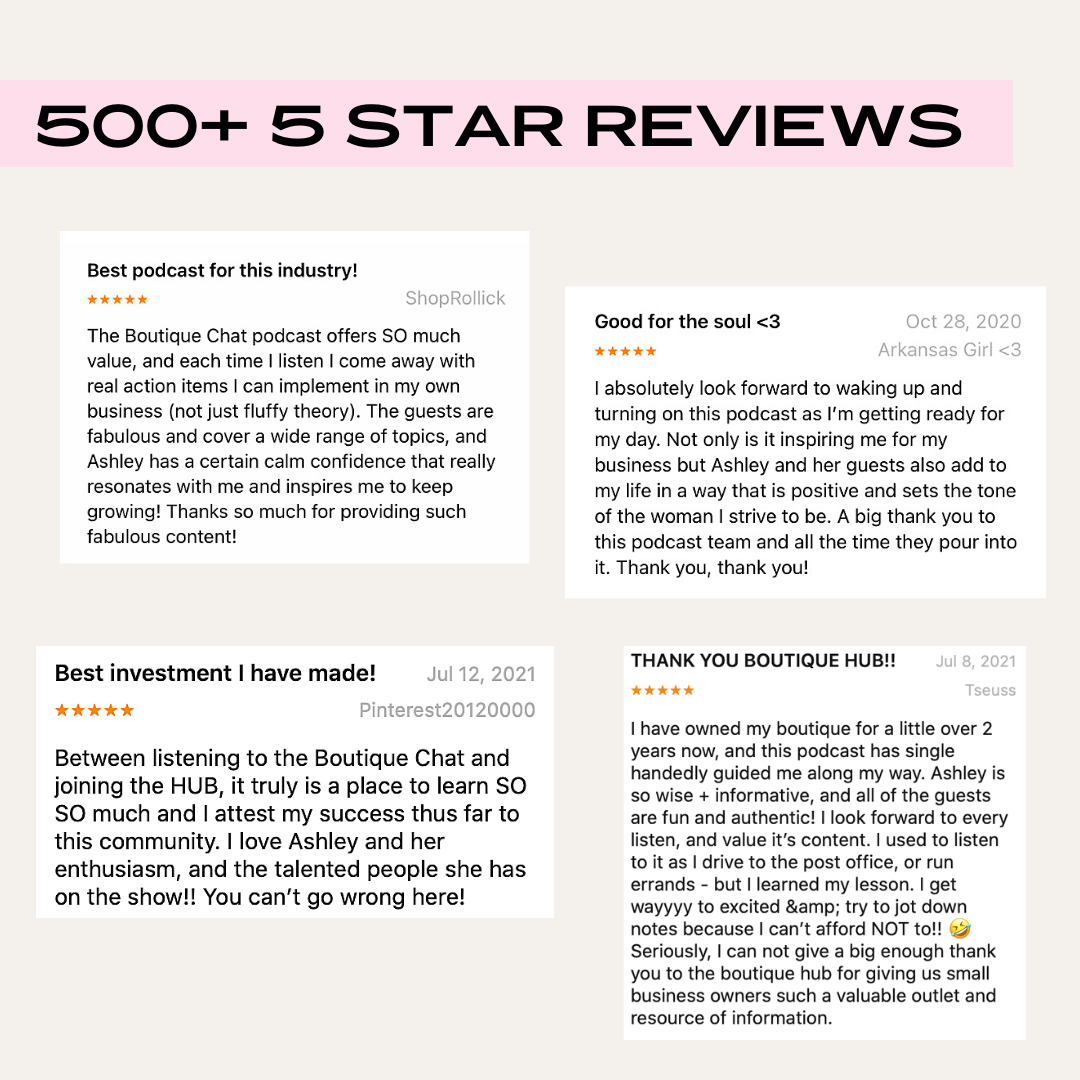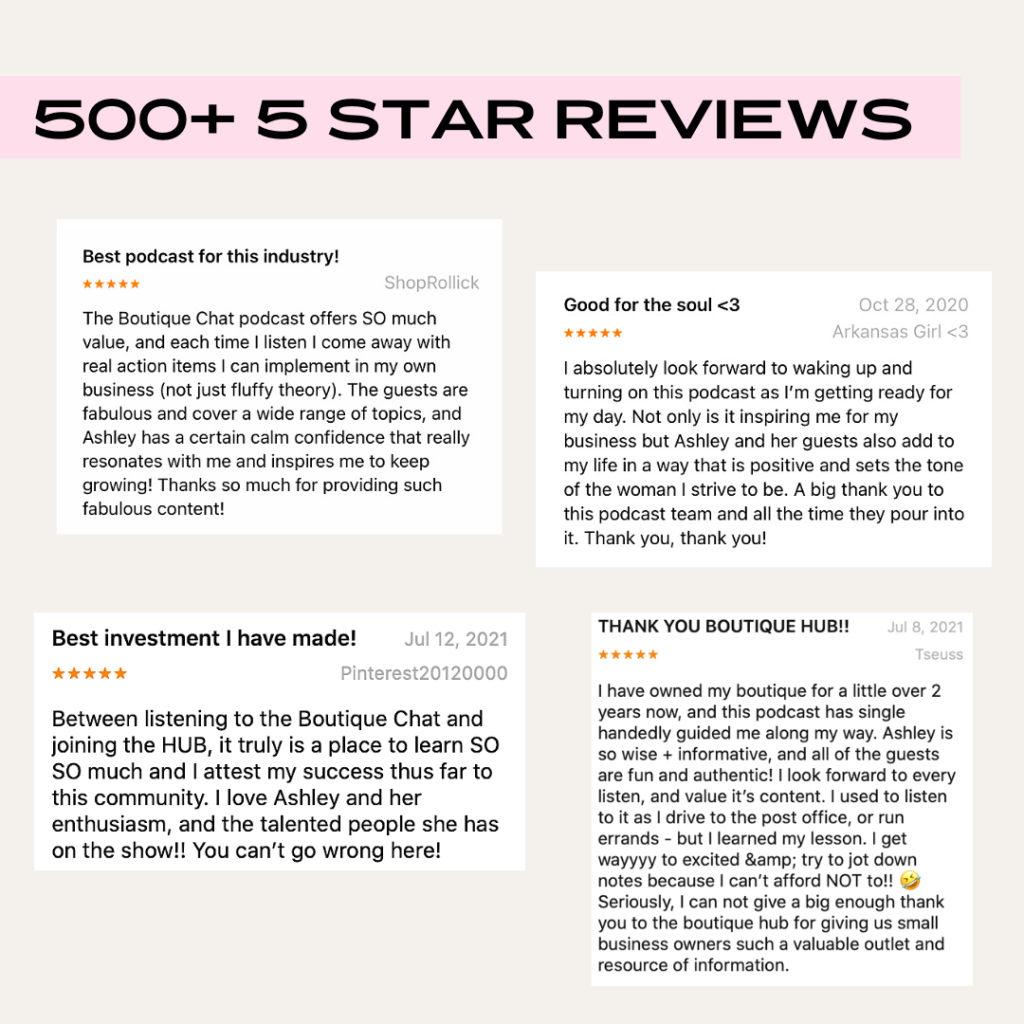 We want to thank our listeners for all their support over the years with a giveaway! Follow these steps to enter: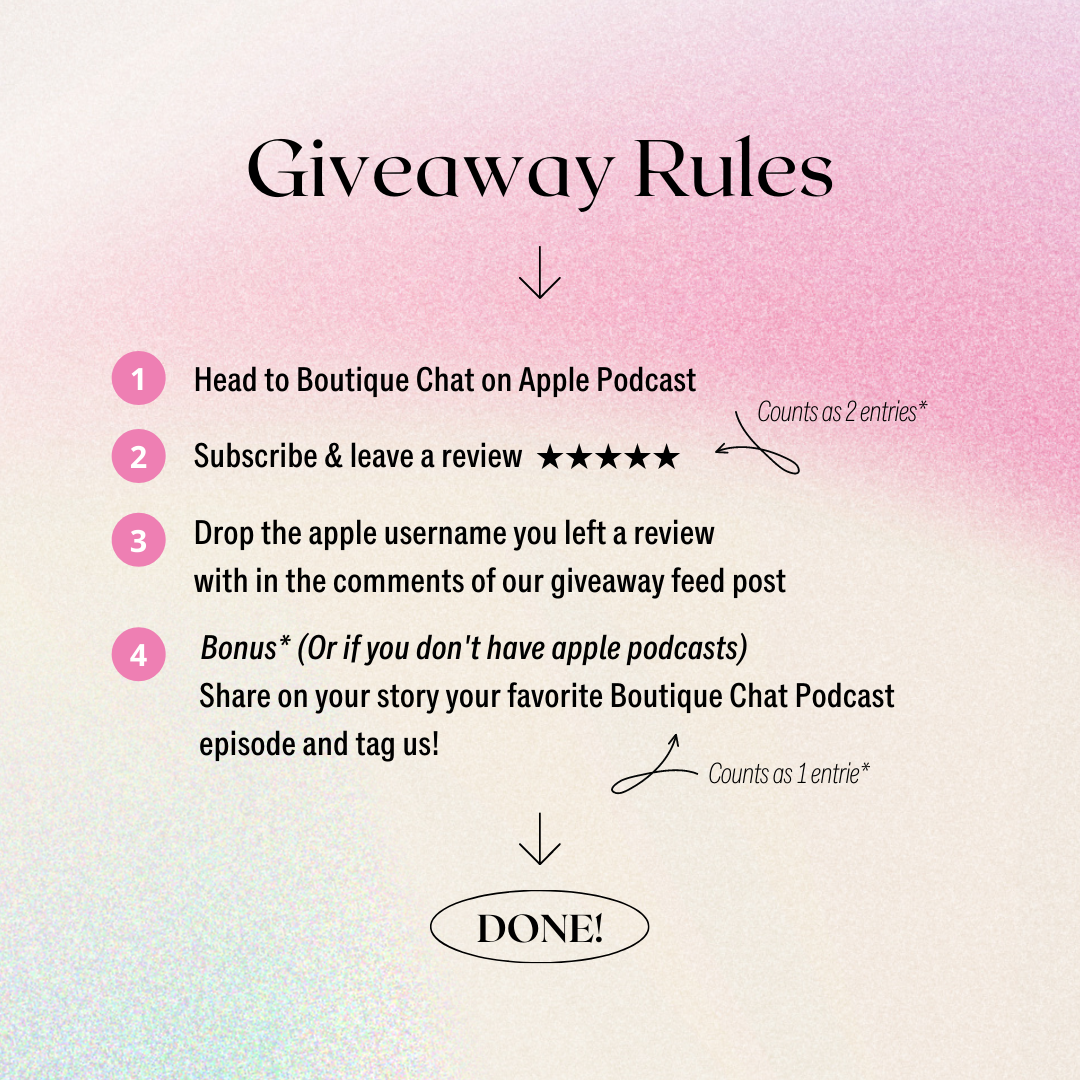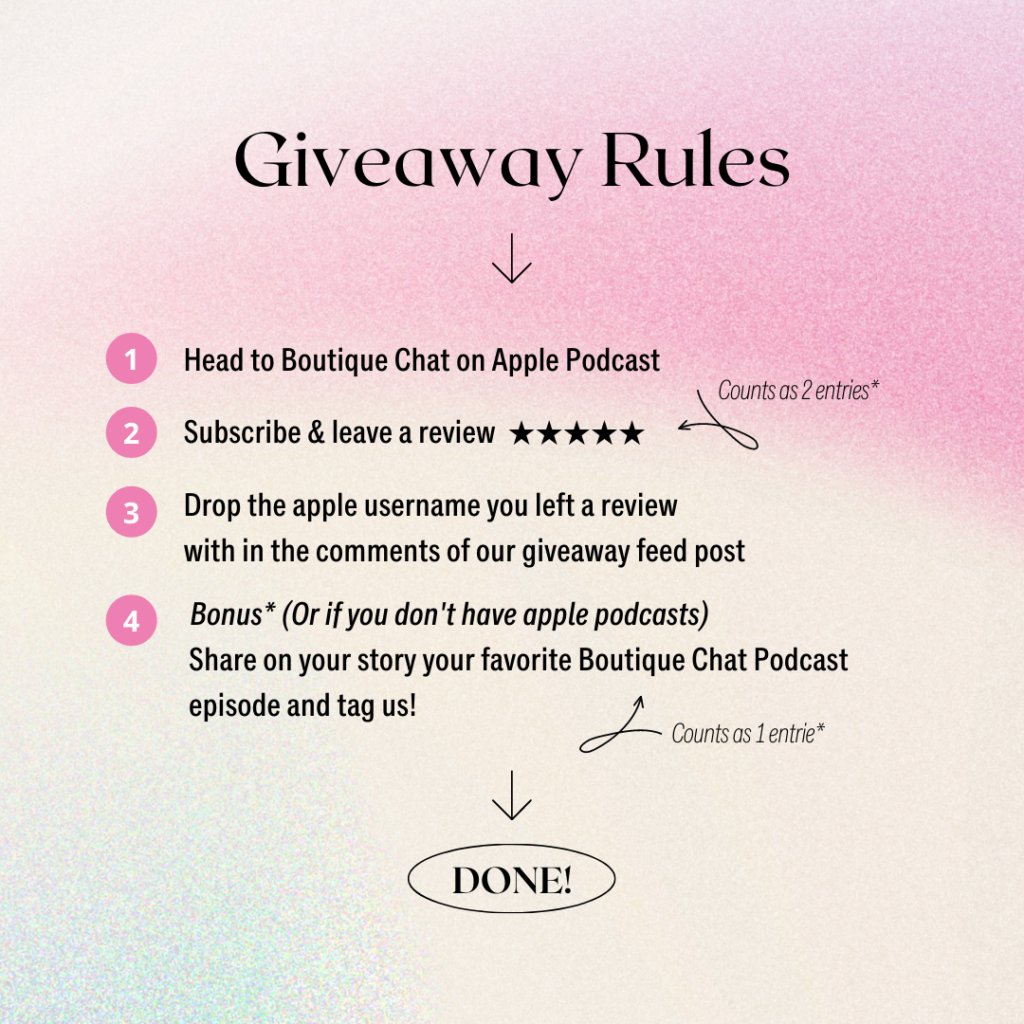 Giveaway Details
Basket 1:
Free Yearly Membership to the Hub
$25 Visa Gift Card
Swag
15 min podcast interview (optional)
Value: $600+
Basket 2:
Holiday Marketing Masterclass
$25 Visa Gift Card
Swag
Value: $350+
Basket 3:
Content Sanity Masterclass
$25 Visa Gift Card
Swag
Value: $350+
Drop your Apple User Name Here After You Leave a Review! —–>
The podcast team and everyone here at The Hub can't explain enough how appreciative we are for all of the reviewers and subscribers. Because of you, we are able to continue to produce helpful and relative content to all the #BoutiqueBosses out there! We are incredibly humbled and grateful for this journey, and can't wait for you all to see what's up next.
Meet the Host, Ashley Alderson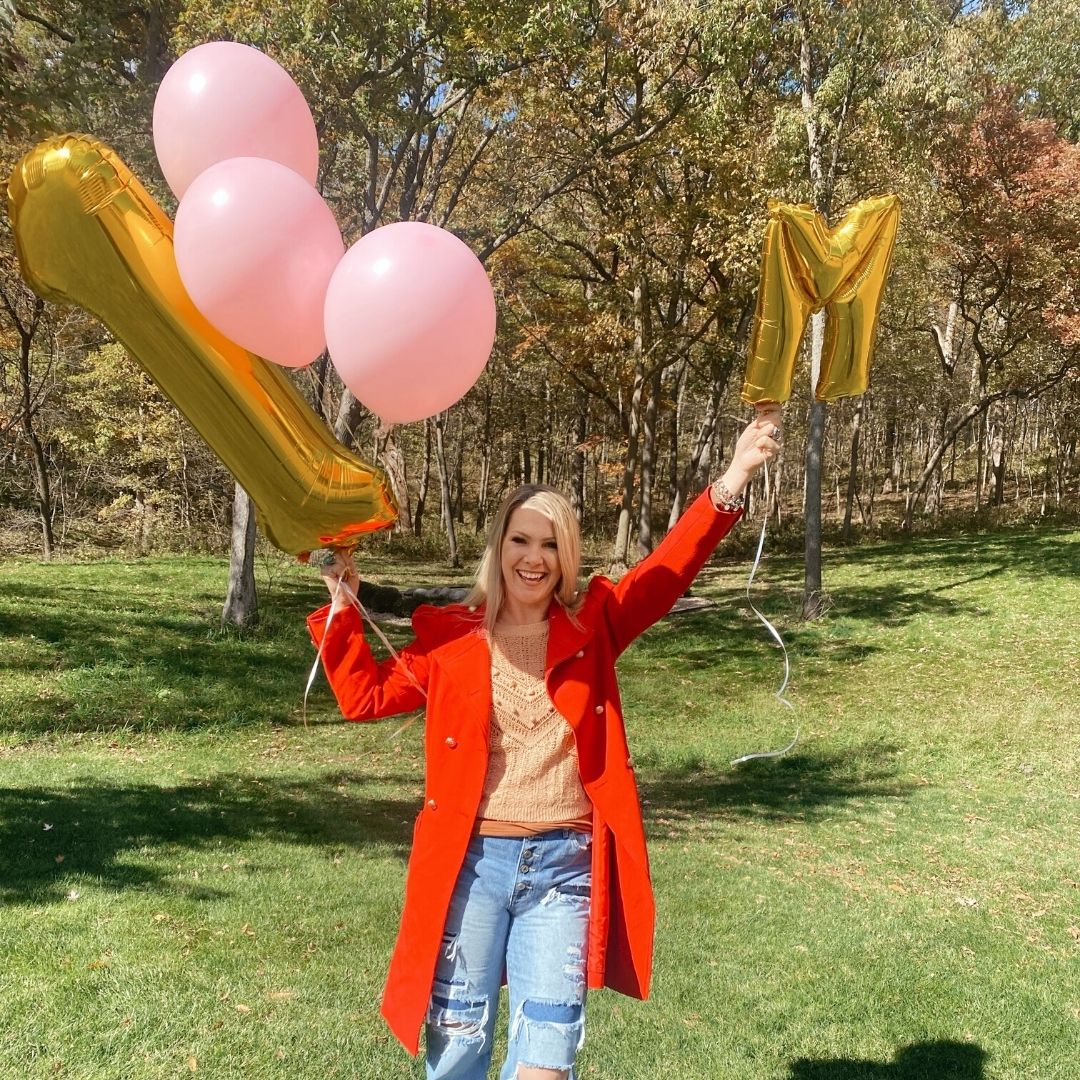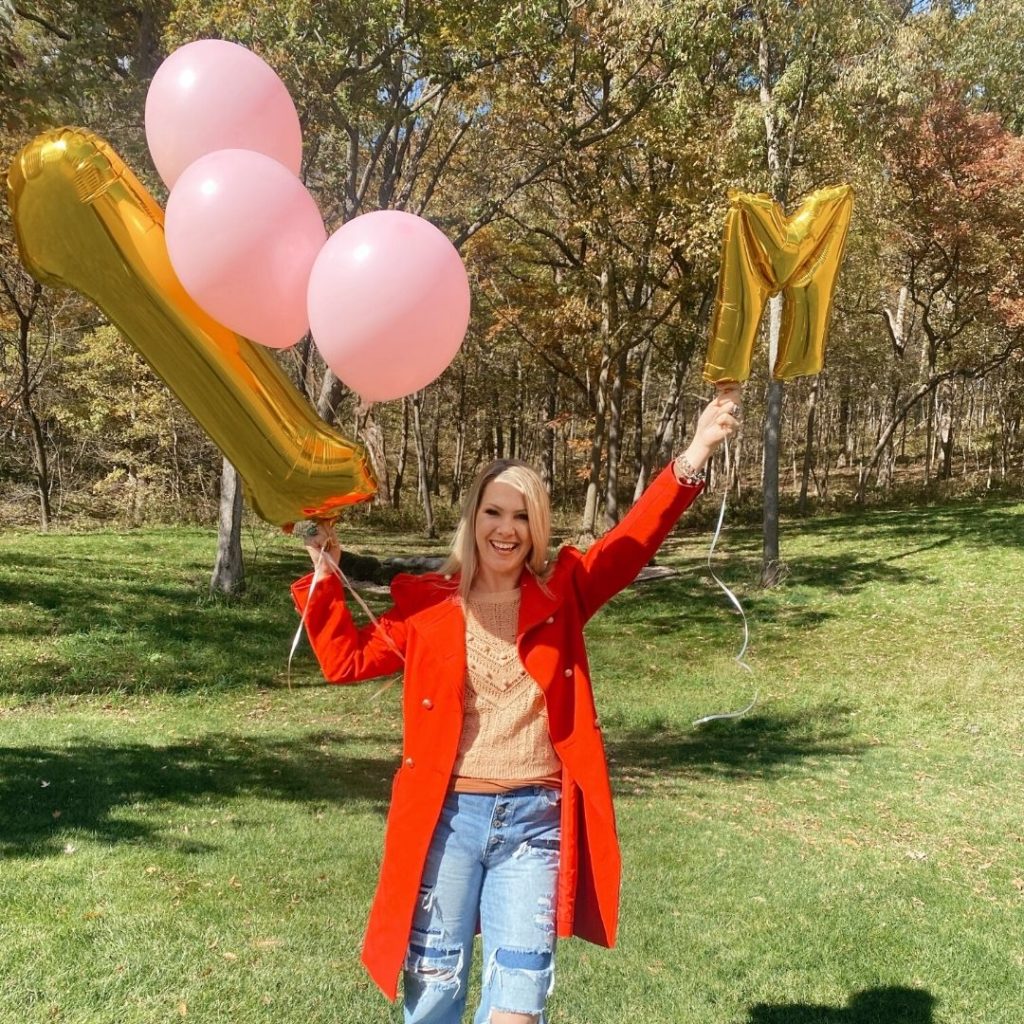 Hailing from a small town in the midwest, Ashley always envisioned a place to shop all the boutiques she loved, in one spot online. In 2013 when she started to build this platform, now known as shopthebestboutiques.com, she realized that more important than a tool was a community and a voice for the boutique industry.
Today, The Boutique Hub connects boutique owners with every possible tool, training, wholesale brand, and resource they could need. The Hub connects the global boutique industry. Serving thousands of boutique owners, eCommerce stores, wholesale brands, and service providers across 50 US States and 6 Countries, The Boutique Hub has been recognized as one of the top 10 fastest growing companies in the midwest and featured in INC, Forbes, and Entrepreneur.
Ashley is a busy wife to her hubby Eric and mom to 3 awesome kids. She's a sports mom, loves basketball, rodeo, football, and any opportunity to be outside. She's also a motivational speaker, cancer survivor, agriculture advocate, barrel racer, and a 7 figure entrepreneur. Someone once told her, 'good luck with your little project', and ever since, she's vowed to be a voice for anyone with a big dream!
And she isn't slowing down anytime soon! Be on the lookout for Season 4 of the Boutique Chat Podcast, launching December 28th, 2021!
---
Join the Hub for more training, information, and connections.
www.theboutiquehub.com/join
Use the hashtag #AskAshley on Instagram, or tag her at @ajalderson or @theboutiquehub to suggest topics for the podcast and let us know what you thought about this episode!
Recent Posts:
Dig In and Do The Hard Thing with Anais Almazan, Pretty & Pink Boutique

Anais Almazan, founder and owner of Pretty & Pink Boutique, shares her story from growing her business to building a true community.

Master Your 2024 Marketing Plan: A Guide for Small Business Owners

As we approach the dawn of a new year, savvy small business owners are already gearing up to elevate their marketing game in 2024. Crafting a robust marketing plan is pivotal to staying competitive and relevant in the ever-evolving business landscape. To help you navigate this exciting journey, we've put together a comprehensive guide with valuable tips and insights. Plus, we'll introduce you to two indispensable tools: the Small Business Marketing Handbook and the 2024 Boutique Boss Planner, designed to be your partners in success throughout the coming year.

Encouraging Consumers to Shop Small First and Celebrating the 4th Annual Pink Friday

The fourth annual Pink Friday is this Friday, November 17, and more than 5,000 boutiques worldwide are participating!