Founded by Lexi Martin, in 2016, The Brave Beauty is a wholesale company specializing in designing their line of original t-shirts, caps, koozies and home decor. Currently located in Wagoner, Oklahoma, The Brave Beauty is founded on being bold, brave, embracing your beauty, and encouraging all to be the best version of themselves. We're so excited with what Lexi has to offer retailers across the United States, and can't wait to share the method behind her madness with you!
Your brand's style in three words?
Western, Chic, & Boho.
How did your brand get its start? What's the inspiration behind the name and the mission?
My son Landen was born prematurely.  He has had multiple hospital stays, surgeries, and just a constant battle. It was hard for me to keep a 9-5 because I am a single mother and the corporate job I had only had so much time to take off. I had started making shirts as a hobby about 5 years ago and have progressed into making my own designs and having a website on the side since May 2016. As much as I wanted to take the leap and really put myself out there and push it, I was scared. My son was hospitalized for double pneumonia and I got the call that I had no option to take time off at my corporate job. So I resigned and while at the hospital really dove into Facebook advertising and stepping up my game with pictures and got brave and went for it. We started getting orders in a few hours later and haven't looked back since. I wanted a name I could be proud of and something that was part of who I am. So Brave definitely fit me and Beauty because when you feel good about yourself, when you have a heart of gold and are nice and nurturing then you are beautiful and I thought it fit well.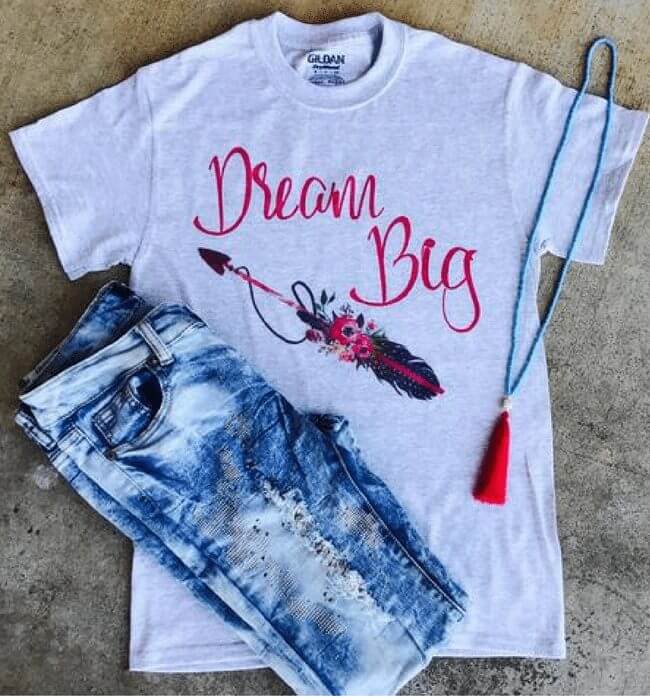 Who are your ideal customers?
Women who are nurturing, fun, and know what they want. A lot of our style is wearing something that showcases a part of your personality. Someone who is confident in who they are.
Are their certain parts of the country or globe where your brand is far reaching?
We do have boutiques and customers all over the US, it's always exciting when we get someone from a state we haven't done before.  
What are your favorite trends at the moment?
Fringe, Leopard, Serape, Floral, Cacti I'm totally obsessed with.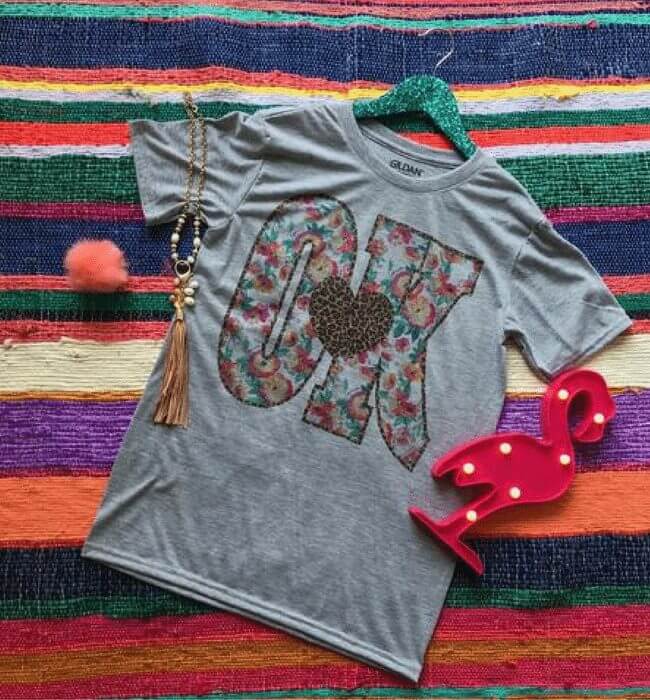 What was life like before you created this brand? How did you get inspired to start?
Life for me before my brand was rough. I have had a lot of life obstacles that kept me from thinking that I was worth something. I was just surviving but I wasn't doing anything I was extremely passionate about or absolutely loved. I hated missing things at my daughter's school, not being there when my son is sick. I am very blessed to have family support with my kids. I live in a small town to be close to my mother and grandmother. But I wasn't future-oriented. I knew I wanted to launch my own designs but it took awhile for me to become brave and really put some thought into it and go for it. In May of this year, I took guardianship of a 16-year-old girl who has had a life none of us could ever imagine. To be able to love her and show her that you don't have to have a business degree to do something you love. To be able to spend time with her through obstacles and show that it's not all peaches and roses but I can get through setbacks has been such an inspiration. I really want to show my daughters & son that you can do anything you set your mind too. You can dream big and go for it. I want them to see that I will fall a few times but get right back up and make it.
What tips do you wish someone would have shared with you as a new entrepreneur?
Hmm. That having a business plan is a must. I am the type of person who starts one project and I get so many ideas that I can easily have 10 started. So my business plan has really kept me grounded. Also, it takes time to put together a good business plan. Take the time. Don't rush. Definitely stay in your own lane. It's easy to get caught up in what someone else is doing and being like them and you just have to focus on you and positivity.
What's been the highlight of your career so far?
Going to Dallas Market this past week has been a huge highlight. To meet so many of the boutique owners who order from us that wanted to come and introduce themselves and tell me how much they love our product and how well it sells for them was really awesome.
What's in your closet?  Do you have a go-to style?
Um…Do jogger pants count? Cause I could live in those hahaha. Surprisingly I don't have one of every shirt I make, I know that's a shocker. Right now my style is very much the distressed plaids, the criss-cross strap tank tops. My go-to mom style is a pair of jeans and a t-shirt. And although I am a size 24 and my girls are M & L I am constantly having to go through their closets and take my clothes back.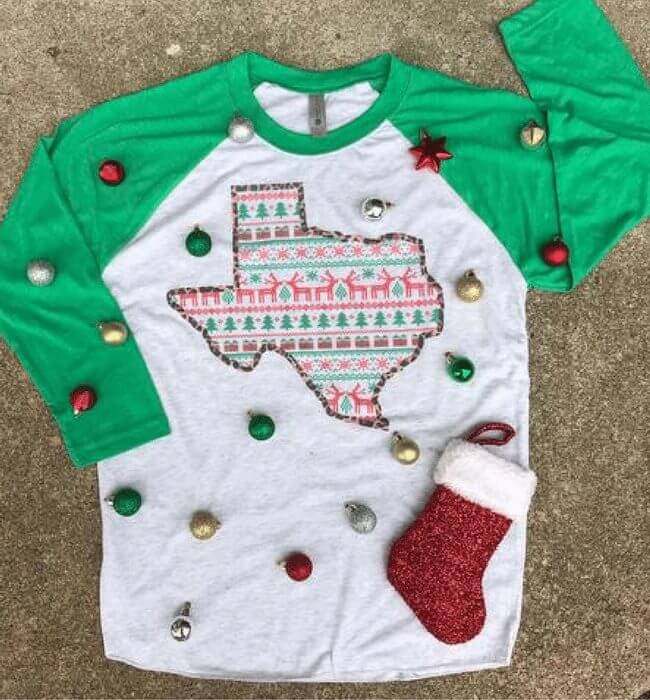 Who's been your brand role models – both in business and in style?
Honestly, I don't have a role model in business. I know that sounds weird but I am very passionate about my dream and where I want to go and I focus on that. Staying in my own lane is a lot easier when I am not looking up to anyone else. Style wise I probably need to get a role model haha. I am the kind that rocks what I want to wear because it makes me feel good and when I feel good I always think I look better. Haha.
What scares you the most in life or business?
Oh, this is tough. I think now, I am more scared of not taking the risk or opportunity to jump out of my comfort zone and try to grow is the scariest. But at the same time maybe that's just because the past times I have jumped it's worked out well for me. We'll see if that's my answer when one of these times it doesn't. Haha.
More importantly, dark or milk chocolate?
Dark chocolate. I suffer from migraines and that helps.
What's your favorite season to design for?
That's a toss-up. Spring and fall are so equally loved by me.
What's been the best marketing decision you've made to grow your brand?
Facebook targeted ads. I mean I am really trying to understand Instagram and Snapchat and it's hard for me. Also, my daughter's tell me I don't use hashtags properly.
Do you work with photographers, models, ambassadors or bloggers?
I haven't yet. That is on my list and I am talking with a certain photographer whose work I love so it's coming soon.
If you dressed a celebrity daily – who would it be?
Daily. Wow. That would be a lot of pressure. Miranda Lambert. I just love her.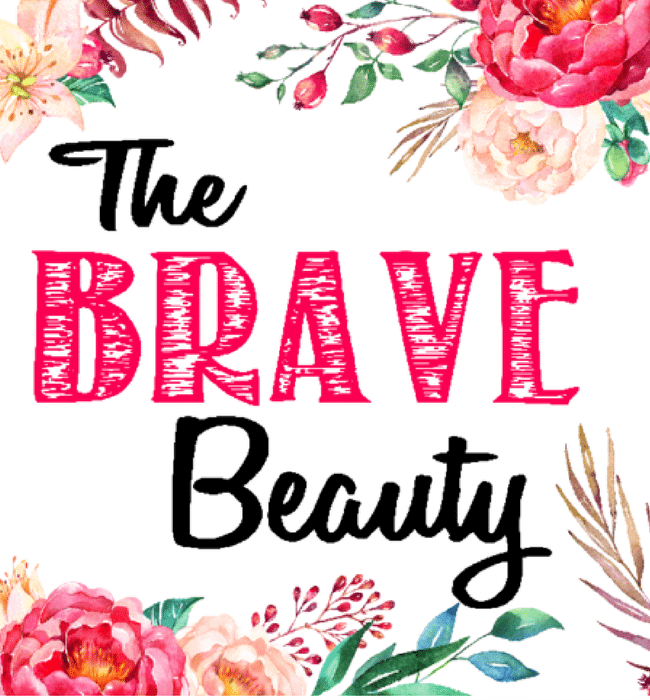 What's next for your brand? Any big surprises or new designs you're excited about?
What's next for us is having USA manufactured shirts that we print on. We are a sublimation brand.  So the garments we have to print on must be light and full of polyester because the ink dyes the garment directly but color choices and shirt types are limited. So I am very blessed to be to the point that we can do this.
How can boutiques interested in carrying your brand learn more or see your line sheets?
They can email me or join our wholesale Facebook group.
Do you have minimums or regional requirements?
We do have a $100 minimum order or $300 opening order for zip code protection. Boutiques are also encouraged to reach out to us to check if your zip code is open first.
Do you attend Apparel Markets? Which ones?
We just got back from Dallas Market and had a great time. We will be back in October, and we will also be in Atlanta in October.
Anything else you'd like to share about your brand or your brand's mission?
We LOVE doing custom coolies for boutiques with their logo on them. Don't be afraid to reach out and ask us about a custom design for your boutique.
Aren't you just in love with her story and her products?! We know we are, and we can't wait to see which designs you've picked to carry in your store!