The most popular product being sold in boutiques today may surprise you. Yes, there is a lot of women's apparel, shoes, and jewelry, but do you know what has made a big comeback? Candles! Although you can buy them anywhere, candles that come with a story or make you feel special when you purchase them are far more intriguing. To help us dive deep on the topic of candles—including shipping logistics and her personal brand story—is Sadie Young, CEO of Flicker + Flame Candle Co. Learn how she built a thriving wholesale business!
Listen in as she describes what it is like to sell a candle to a customer without them having the ability to smell it first. You will learn the ins and outs of starting a wholesale brand, as well as what it is like to sell both retail and wholesale. Sadie also breaks down the importance of being kind and knowing when to say "no."
>> EPISODE 334 – LISTEN NOW ON iTunes <<
>> EPISODE 334 – LISTEN NOW ON Spotify <<
See the Full Boutique Chat Podcast Website here
Watch the interview on Youtube:
What You'll Learn In Building A Thriving Wholesale Business
---
How Sadie got involved in the candle industry.
Why it is essential to be consistent and authentic.
How Sadie's loved ones reacted to her taking on candle-making full time.
The importance of being excited about your products.
The ins and outs of shipping a breakable product.
The difference between priorities and priority.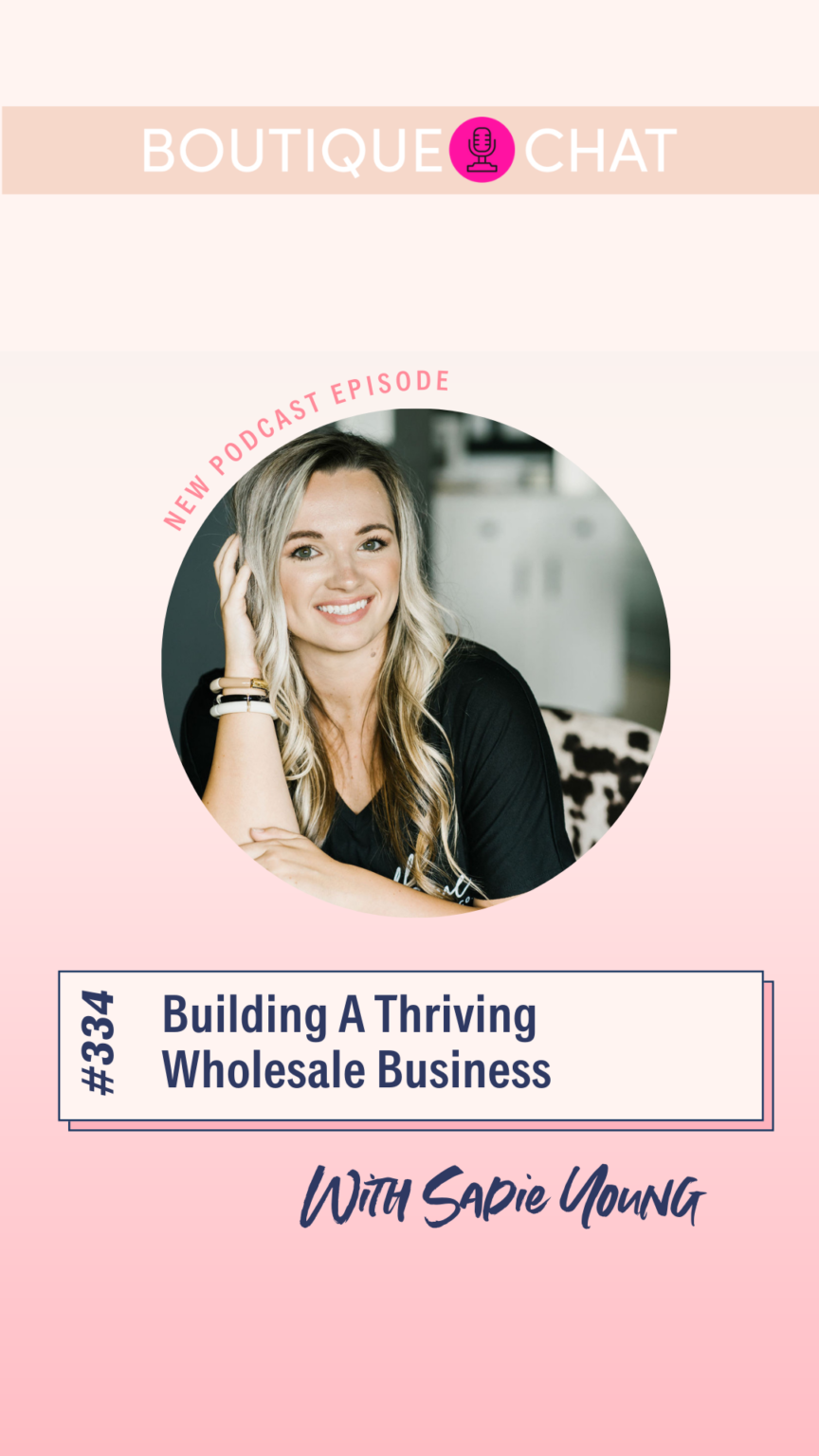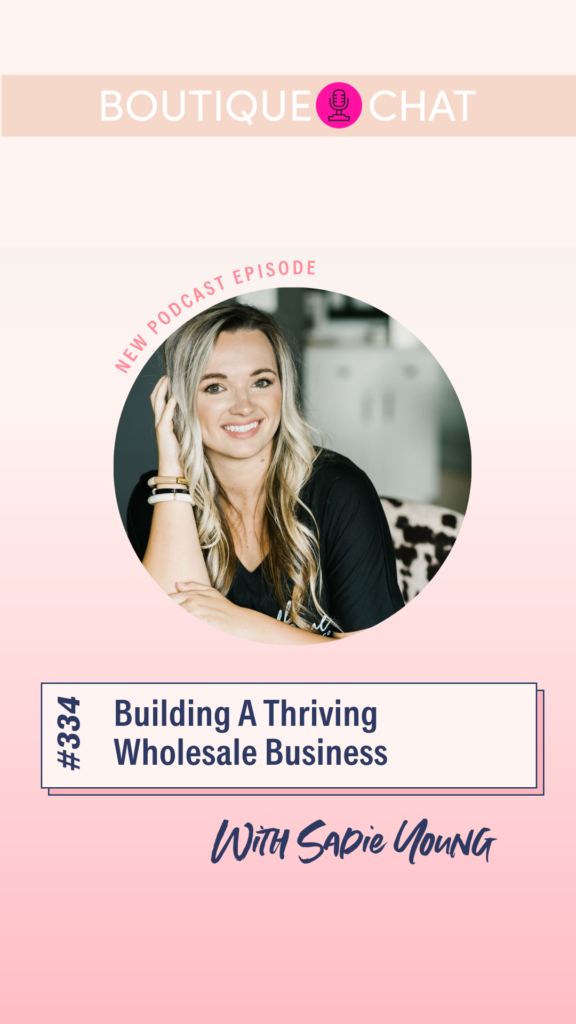 Favorite Quotes
---
"If you're excited about a product, it makes other people excited about it." – Sadie Young
"I want my pick-up drivers to know that I care." – Sadie Young
"Learn to say 'no.'" – Sadie Young
Resources:
Sadie Young: Website, Instagram Business, Instagram Personal
Flicker and Flame Special Offer: Use code HUB15 to get 15% off your first app/website order for podcast listeners. Get $50 off your first wholesale order by mentioning The Boutique Hub podcast.
Today's episode was brought to you by Hot Mess Consulting. Click here to learn more: http://www.hotmesshustle.com 
---
Join the Hub for more training, information, and connections.
www.theboutiquehub.com/join
Use the hashtag #AskAshley on Instagram, or tag her at @ajalderson or @theboutiquehubto suggest topics for the podcast and let us know what you thought about this episode!
Do you love the Boutique Chat Podcast?! Subscribe to our podcast and after that, leave us a review on iTunes Apple Podcasts here!

Original Air Date: October 5th, 2021
Do you love the details of  Building A Thriving Wholesale Business? Let us know what you think about our show and help spread the word about the #BoutiqueChat Podcast.
Recent Posts:
Holiday Merchandising Must-Haves for Small Business Owners

Seasonal merchandising during the holidays can make a significant difference in your business's success. It's not just about offering the right products; it's also about creating a festive and inviting atmosphere that draws customers in and encourages them to make purchases. In this blog, we'll explore some holiday merchandising essentials for small business owners, along with tips on why they are essential for your success.

Retail Science and Systemization with Amy DeFauw, Katsch Boutique

Katsch Boutique owner Amy DeFauw shares her experience in managing multiple locations, building a successful team and the art of delegation.

Tips for Sourcing Wholesale in Downtown LA

If you're in the retail business, especially in fashion, textiles, or any other industry, sourcing wholesale goods from Downtown Los Angeles can be a game-changer. The Fashion District and the surrounding areas are home to a plethora of wholesalers offering a wide range of products at competitive prices. To help you navigate this bustling wholesale hub successfully, we've compiled a list of valuable tips that will make your wholesale sourcing journey in Downtown LA a breeze.