Today on the Boutique Chat podcast team members from the Boutique Hub discuss buying wholesale at the Vegas tradeshows. Ashley, Sara, and Beth go over all of the tradeshows you need to stop at in Vegas, buying tips, and some exciting announcements from the Boutique Hub. Tune in to get all the details!

>> EPISODE 325 – LISTEN NOW ON iTunes <<
>> EPISODE 325 – LISTEN NOW ON Spotify <<
See the Full Boutique Chat Podcast Website here
Main Points in Buying Wholesale at the Vegas Tradeshows
---
Look for inspiration when you go to Vegas. Pay attention to all the displays and the trends.
Take pictures of booth numbers and products because you may think you will remember, but you won't.
Come visit us in Vegas! It's the perfect time to collaborate with others, talk strategy, and celebrate your sucessful buying trip!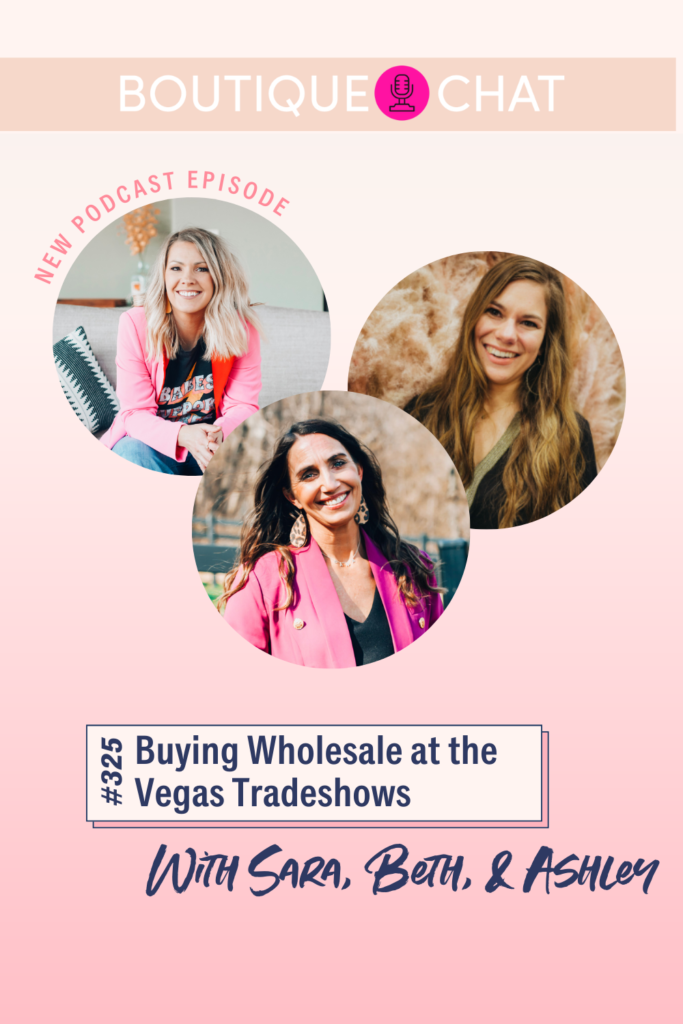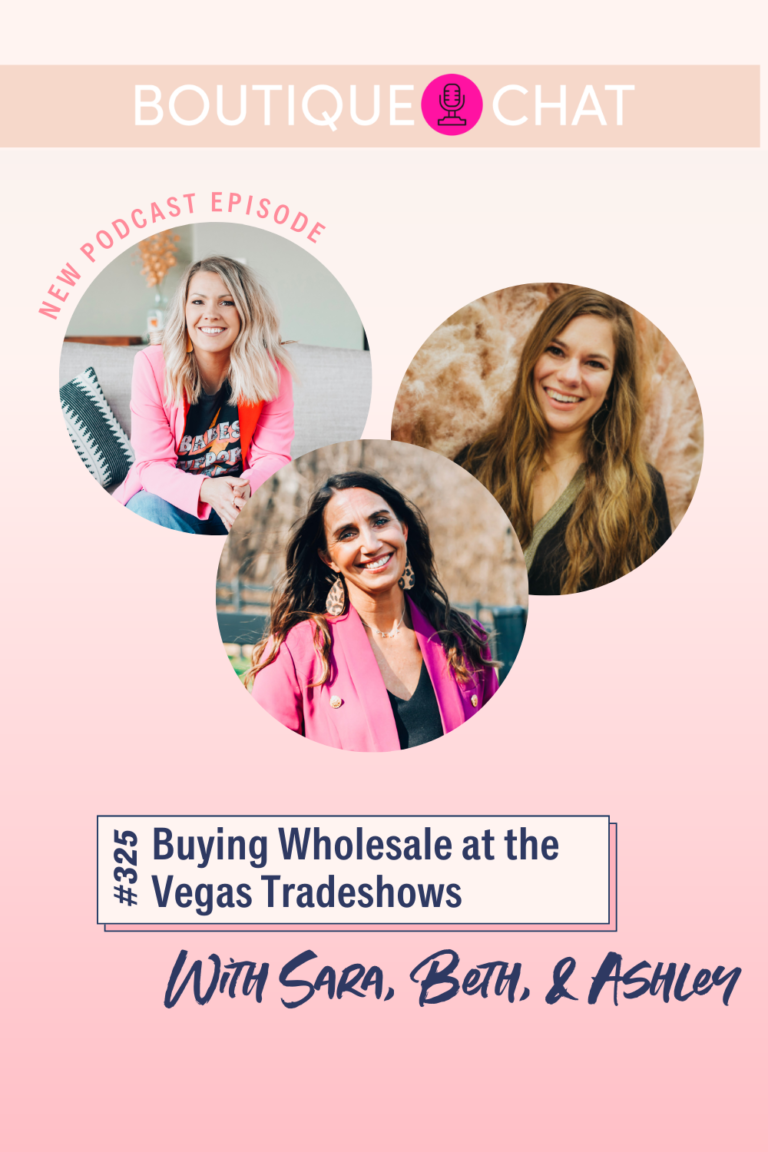 Resources Mentioned
---
Get all the show information for Vegas here, including where you can find the Hub team:
Learn About Mastermind here:
https://retailbootcamp.mykajabi.com/bh-mastermind
2022 Boutique Boss Planner
https://retailbootcamp.mykajabi.com/2021%20Planner
---
Join the Hub for more training, information, and connections.
www.theboutiquehub.com/join
Use the hashtag #AskAshley on Instagram, or tag her at @ajalderson or @theboutiquehubto suggest topics for the podcast and let us know what you thought about this episode!
Do you love the Boutique Chat Podcast?! Subscribe to our podcast and after that, leave us a review on iTunes Apple Podcasts here!

Original Air Date: August 3rd, 2021
Do you love the details of Buying Wholesale at the Vegas Tradeshows? Let us know what you think about our show and help spread the word about the #BoutiqueChat Podcast.
Recent posts:
Halloween Wholesale Picks

Fall is right around the corner and you know what that means…it's time to celebrate Halloween! Be ahead of the curve this pumpkin spice season by shopping some of these amazing Halloween wholesale picks from Boutique Hub vendors now.

Fashion With a Purpose

Today Archel Bernard, CEO of Bomchel, joins us for today's podcast Fashion with a Purpose. Tune in to hear this powerful conversation between Ashley and Archel!

DIY Boutique Holiday Display Ideas

The Holiday season is an opportunity for your boutique to stand out from the crowd. This week's post features creative projects to help you create an inspired space for your customers to shop. These DIY boutique Holiday display ideas are proof positive that you don't have to spend a fortune to make your boutique look like a million bucks.