Today on the Boutique Chat podcast team members from the Boutique Hub discuss buying wholesale at the Vegas tradeshows. Ashley, Sara, and Beth go over all of the tradeshows you need to stop at in Vegas, buying tips, and some exciting announcements from the Boutique Hub. Tune in to get all the details!

>> EPISODE 325 – LISTEN NOW ON iTunes <<
>> EPISODE 325 – LISTEN NOW ON Spotify <<
See the Full Boutique Chat Podcast Website here
Main Points in Buying Wholesale at the Vegas Tradeshows
---
Look for inspiration when you go to Vegas. Pay attention to all the displays and the trends.
Take pictures of booth numbers and products because you may think you will remember, but you won't.
Come visit us in Vegas! It's the perfect time to collaborate with others, talk strategy, and celebrate your sucessful buying trip!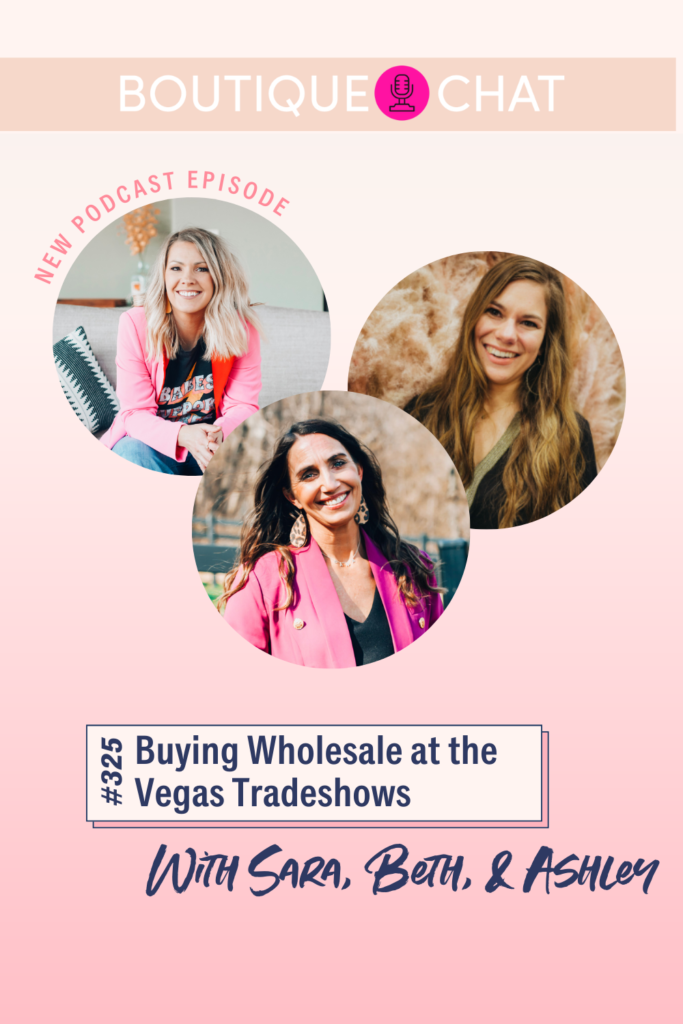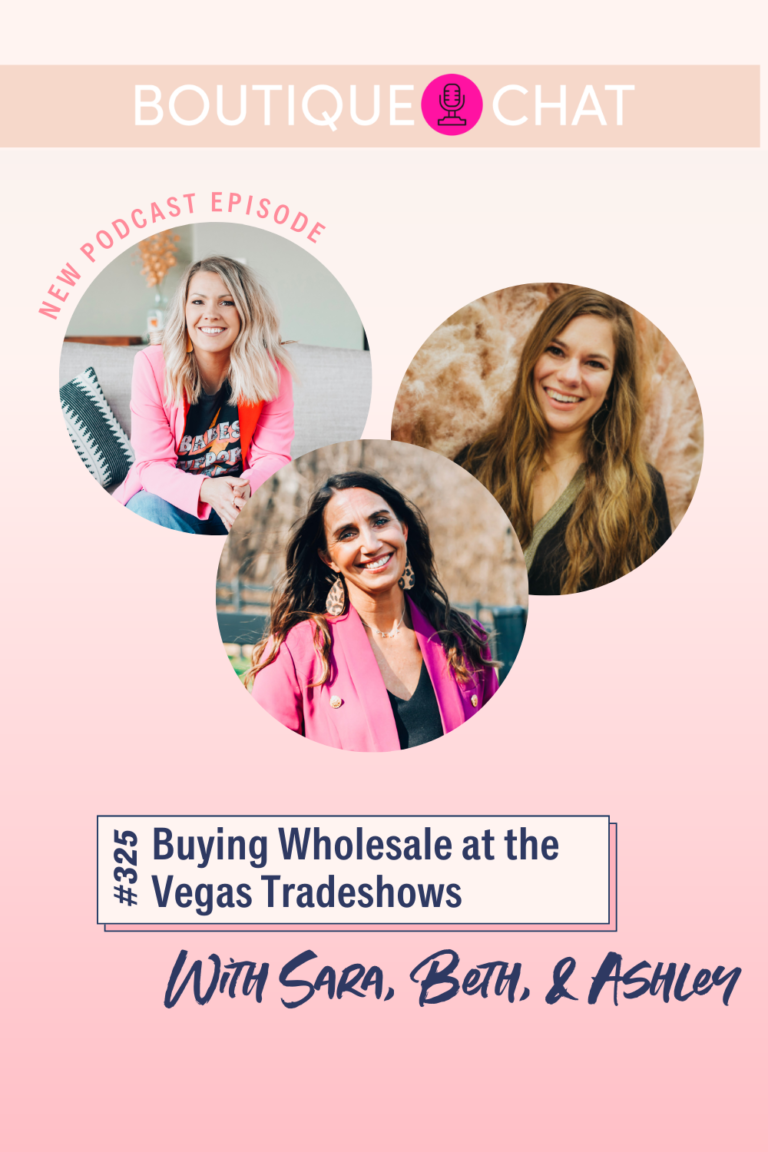 Resources Mentioned
---
Get all the show information for Vegas here, including where you can find the Hub team:
Learn About Mastermind here:
https://retailbootcamp.mykajabi.com/bh-mastermind
2022 Boutique Boss Planner
https://retailbootcamp.mykajabi.com/2021%20Planner
---
Join the Hub for more training, information, and connections.
www.theboutiquehub.com/join
Use the hashtag #AskAshley on Instagram, or tag her at @ajalderson or @theboutiquehubto suggest topics for the podcast and let us know what you thought about this episode!
Do you love the Boutique Chat Podcast?! Subscribe to our podcast and after that, leave us a review on iTunes Apple Podcasts here!

Original Air Date: August 3rd, 2021
Do you love the details of Buying Wholesale at the Vegas Tradeshows? Let us know what you think about our show and help spread the word about the #BoutiqueChat Podcast.
Recent posts:
6 Boutique Owner Tax Tips

This article provides 6 boutique owner tax tips to keep your business afloat in 2023. 

Text Message Marketing Mastery with Jane Kasper, Owner / Founder of Glow Group and Rural Haze

Do you ever wake up in the middle of the night with fears and worries about your business? Well, you're not alone. Many entrepreneurs experience this, especially when it comes to changes in law and regulation. Today, we're thrilled to have Jane Kasper Cochrane back on the podcast. Founder of Glow Group, email marketing expert,…

Big News from The Boutique Summit with Ashley Alderson

I'm coming to you from The Boutique Summit in Dallas this week! And I want to give you guys a quick update on how it's all going, as well as share some really exciting news. Along with the education and community, one of my favorite things about Summit is getting to share the latest news…