Welcome to The Boutique Hub 8.0 — the latest version of The Boutique Hub's branding, site, member dashboard, and features in our 8th year of serving this industry! This year our focus has been on building the NEXT version of The Boutique Hub, which today, you'll get to see the FIRST look at! But you'll want to stay tuned to what else is in the works! LIVE TODAY is our brand new Boutique Hub website, branding, and member dashboard area!
Let's take a look at all these incredible new features!
First of all, did we mention branding? Thanks to our own Hub team, and former Free People creative for leading this new Hub look…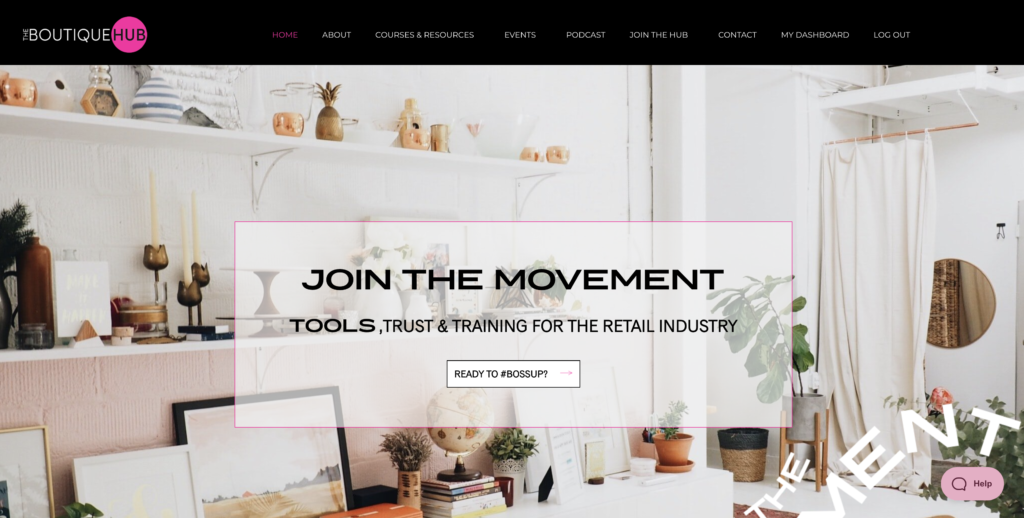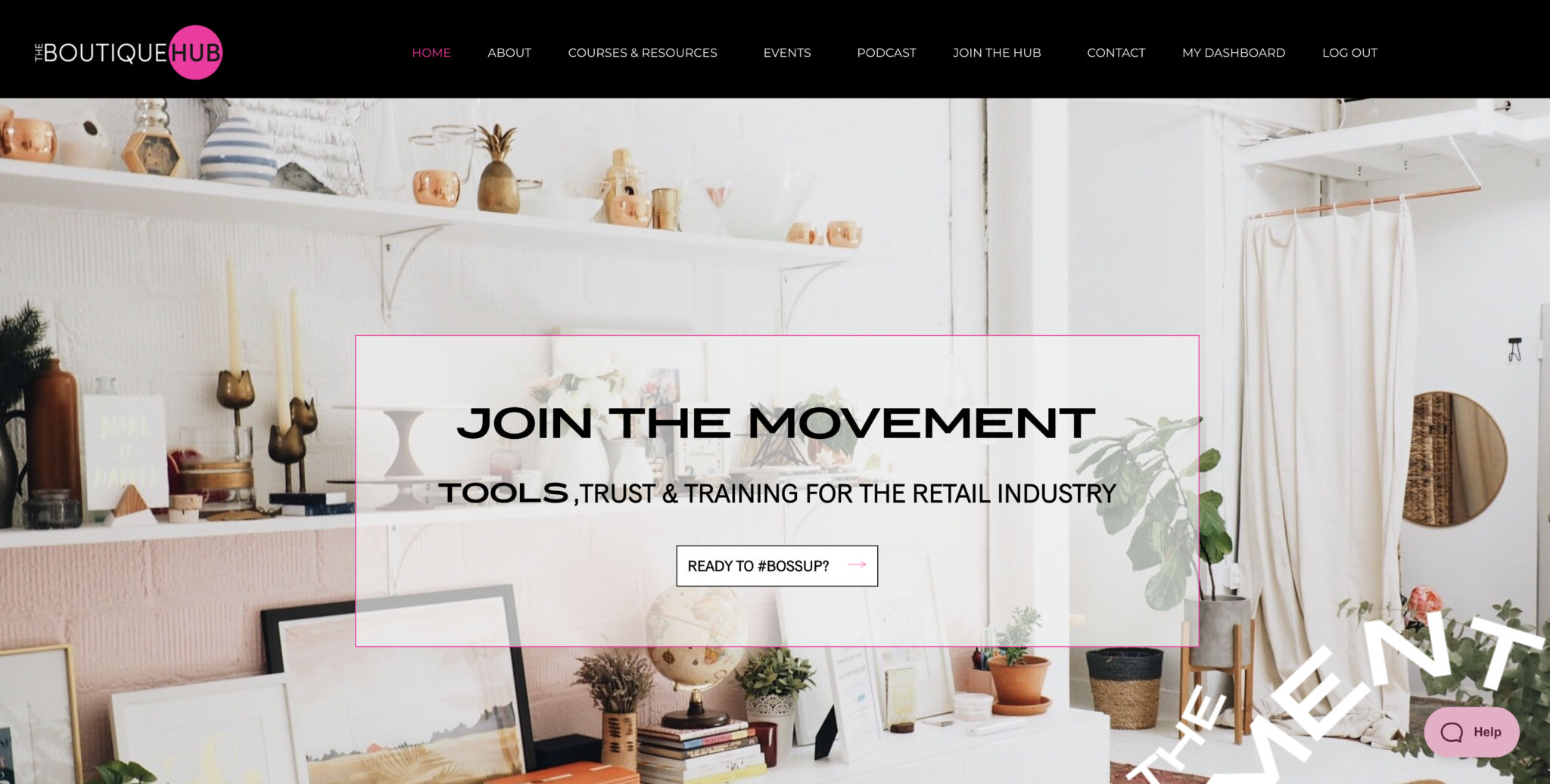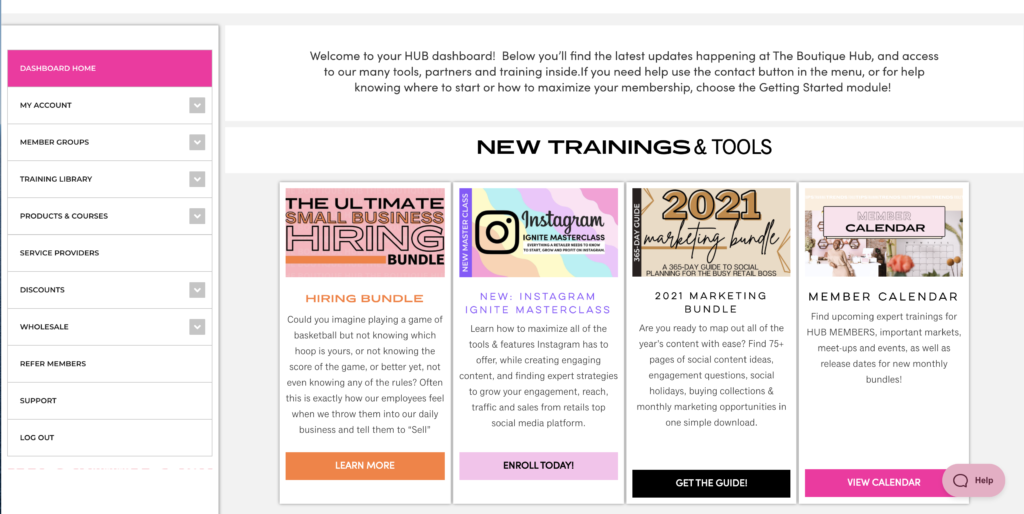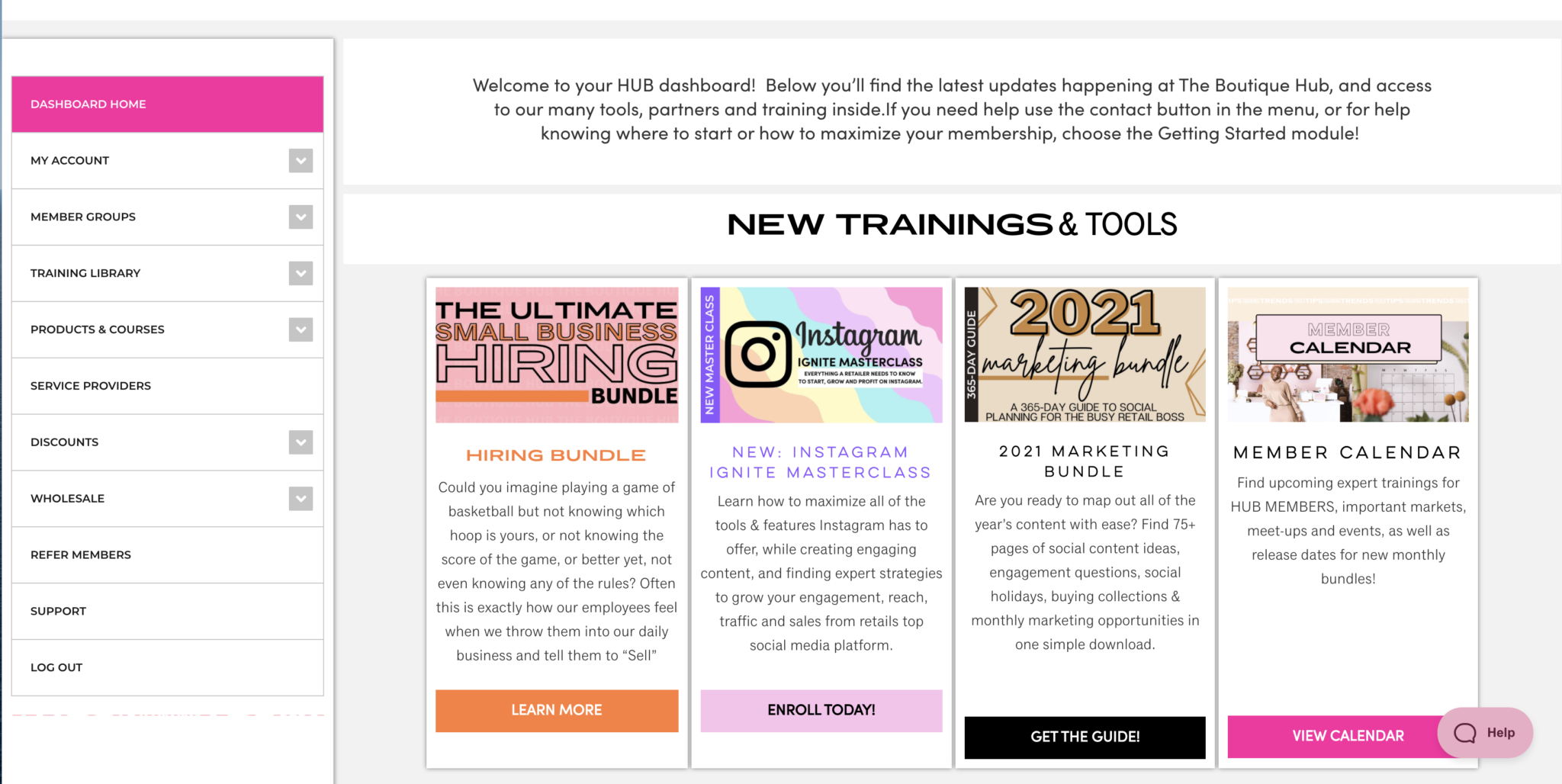 These roadmaps are dedicated to the type of boutique you are today and what hub resources will fit you best!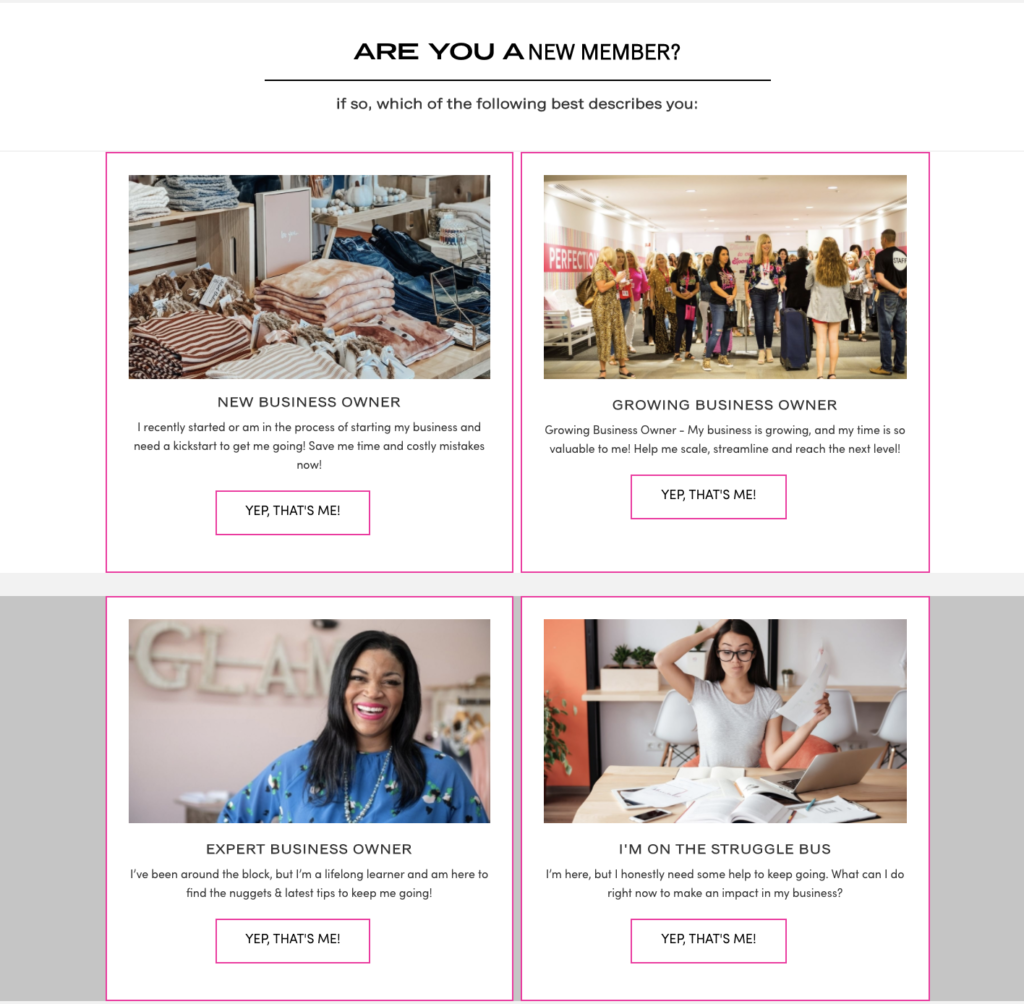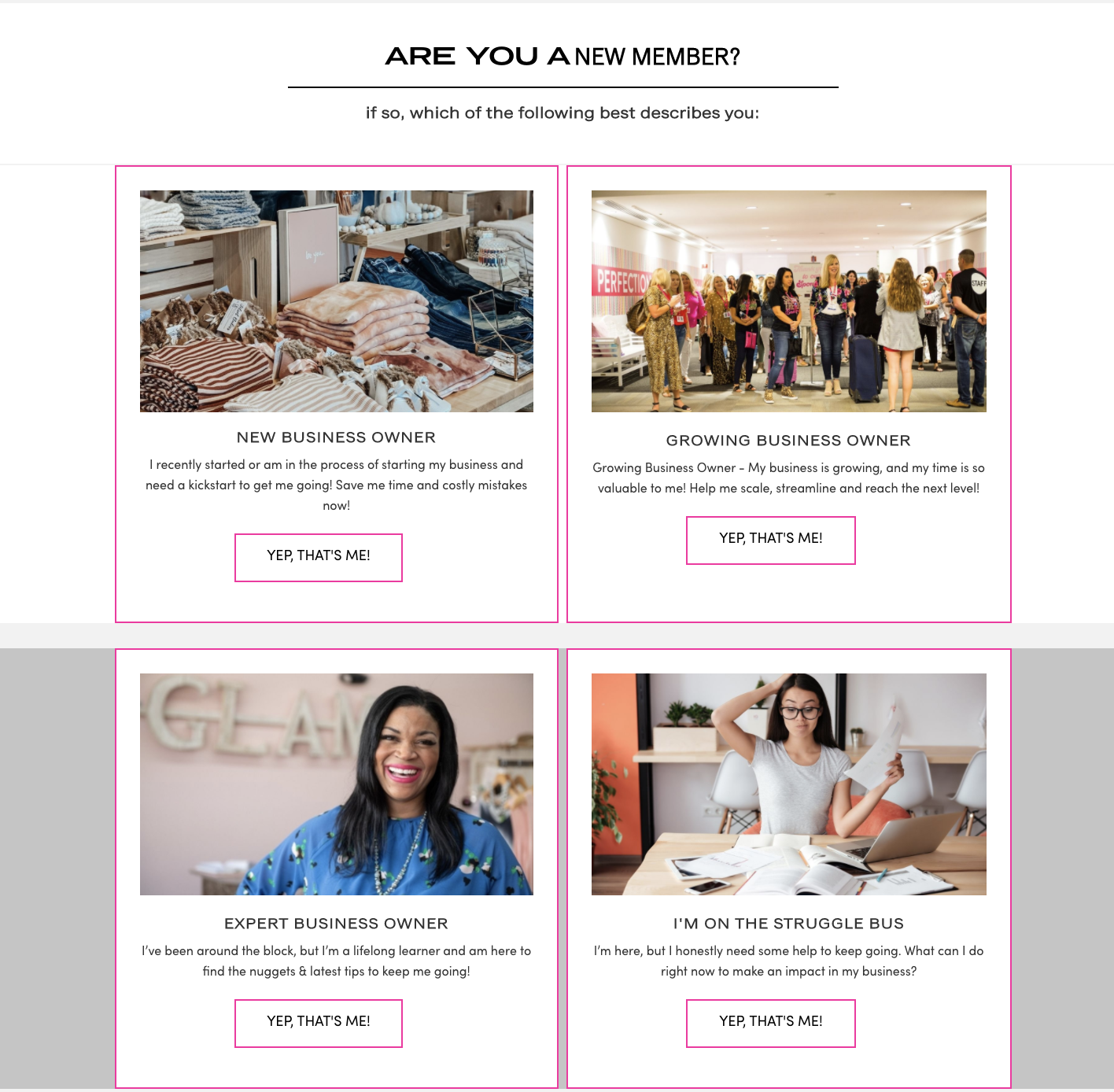 Use our member checklist to get the most out of your Hub membership!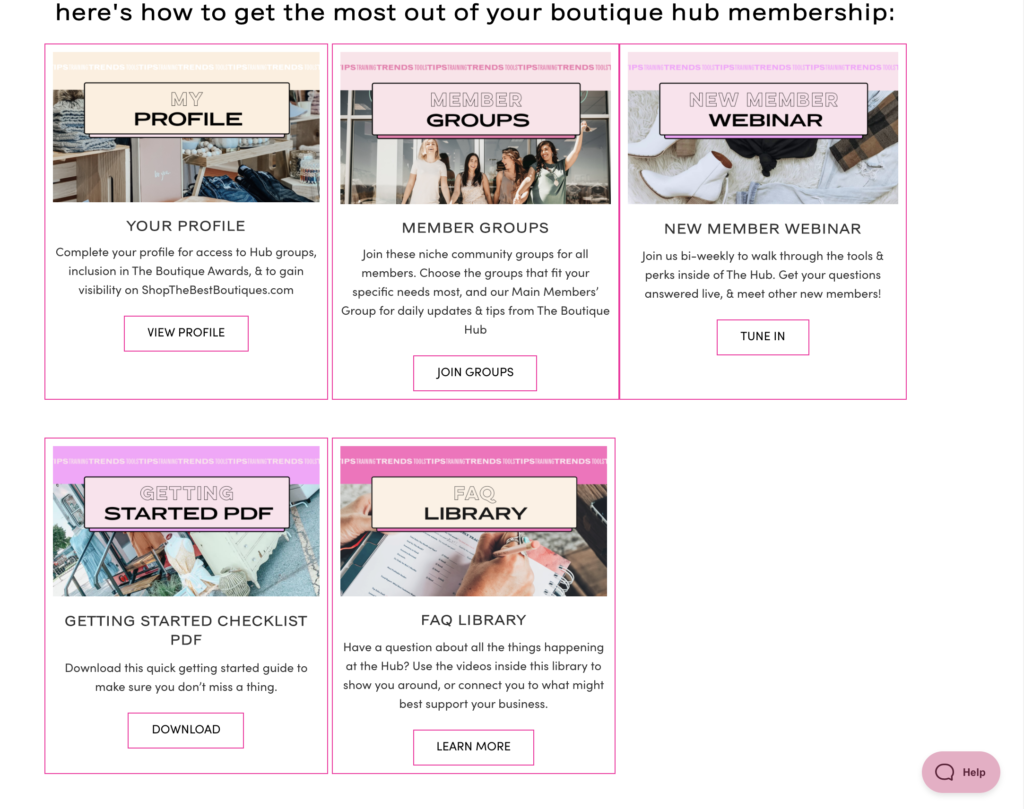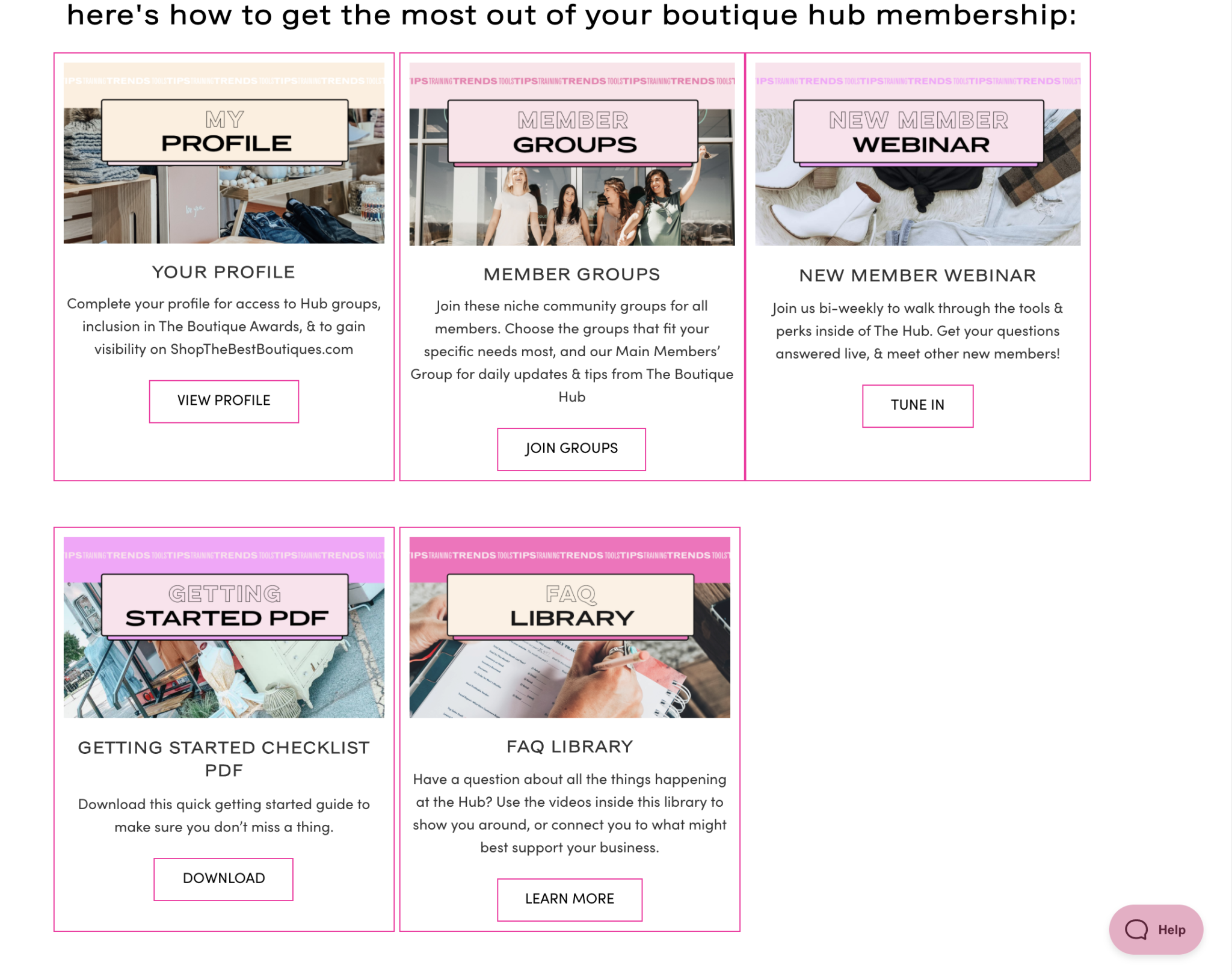 Get easy access to the Boutique Hub Facebook group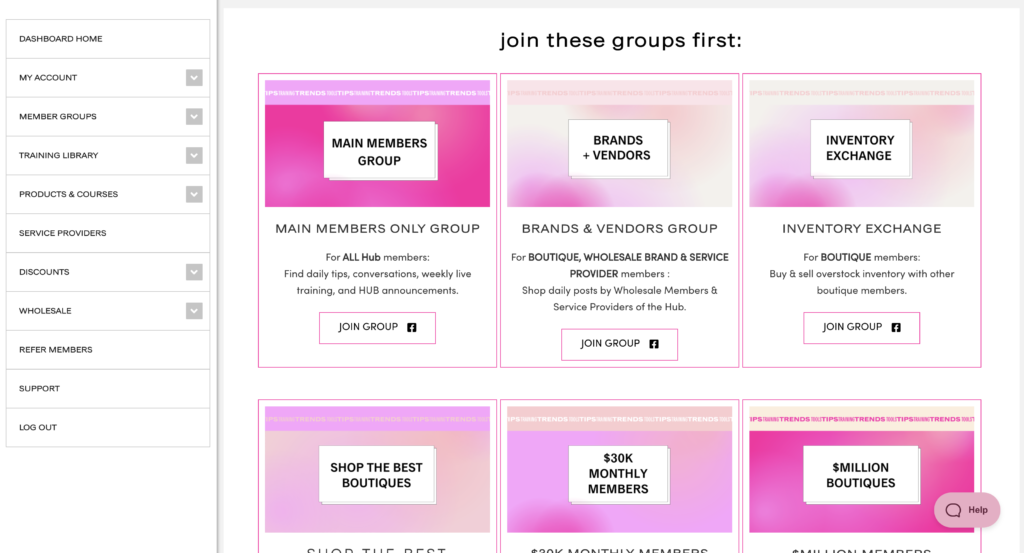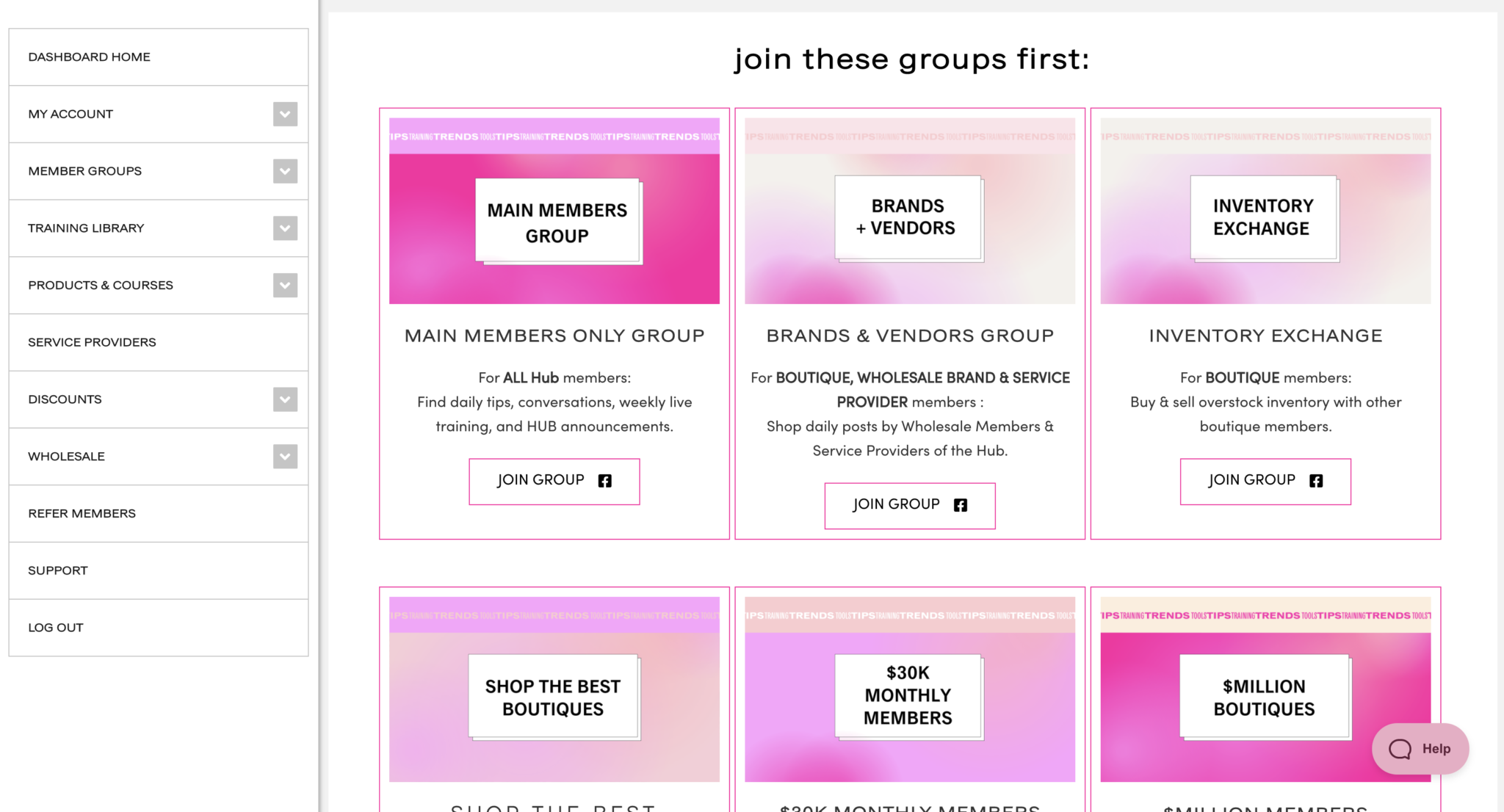 Find our perks, discounts, service providers, and even insurance in one place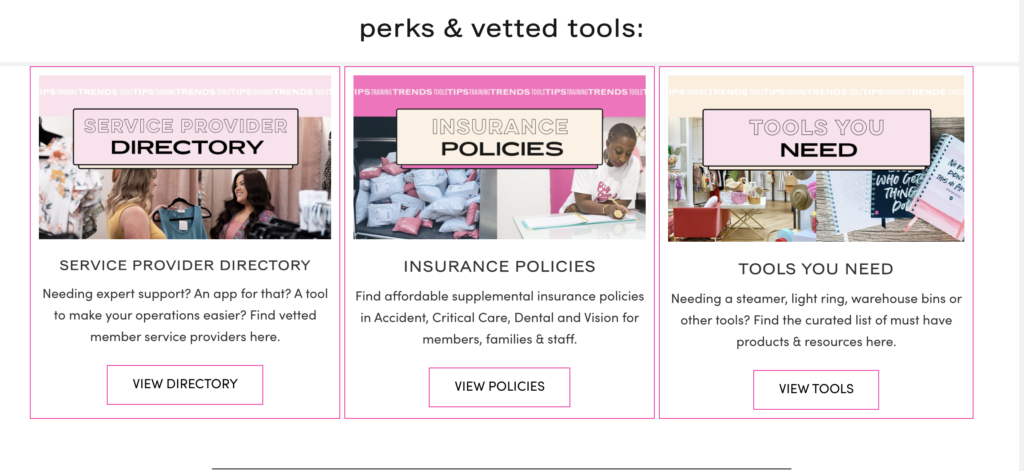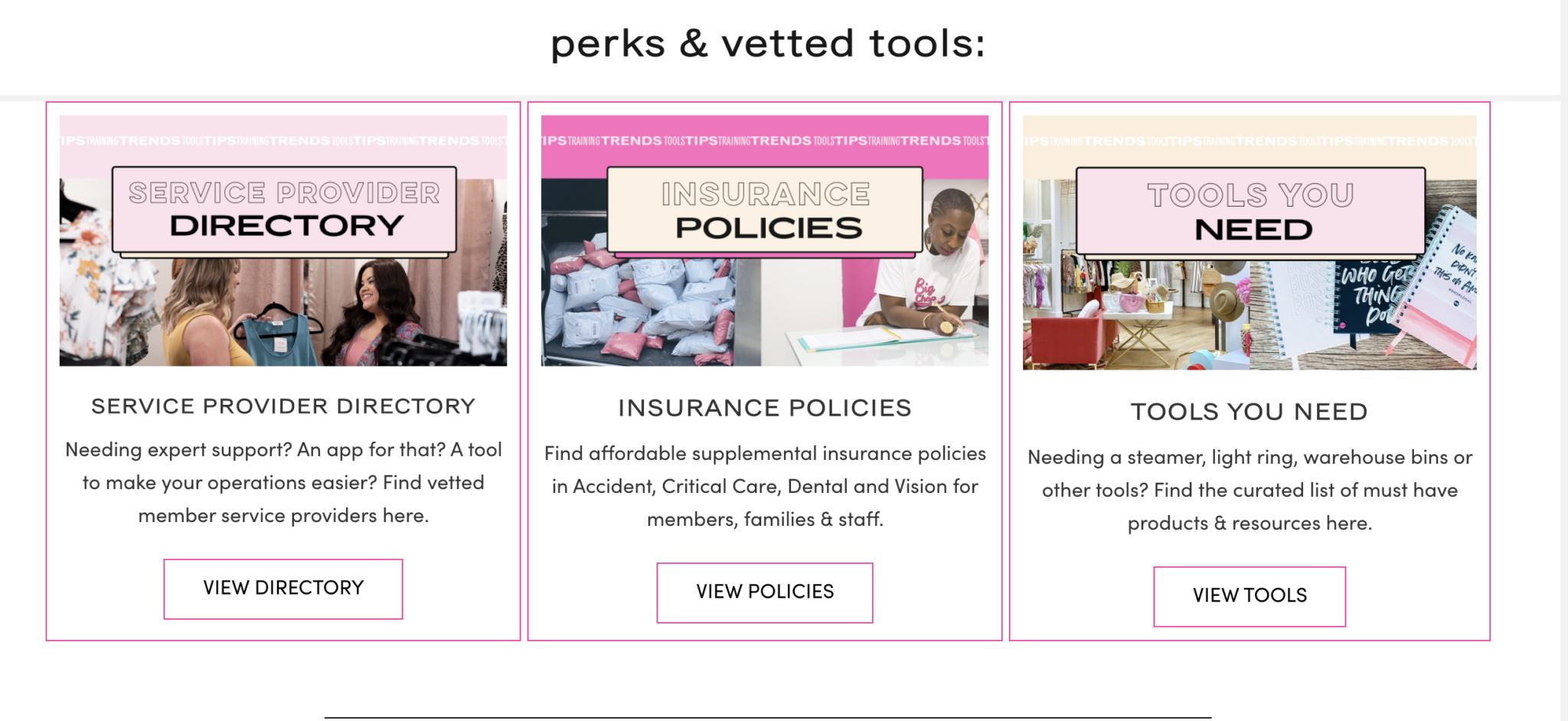 Our training library now has completion percentages, new arrivals, and special training collections that we've been adding to, and will soon completely overhaul again with new trainings now that the format is how we want it!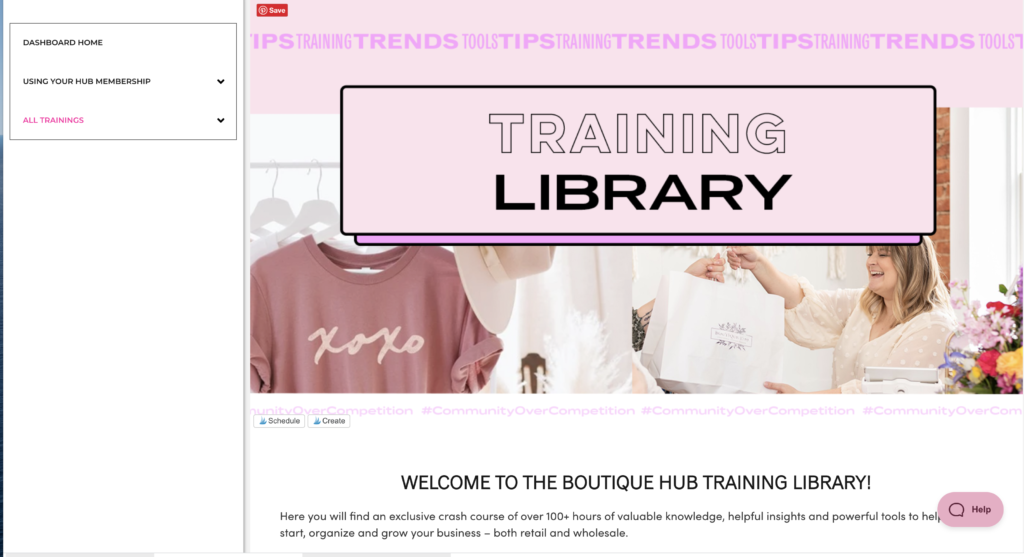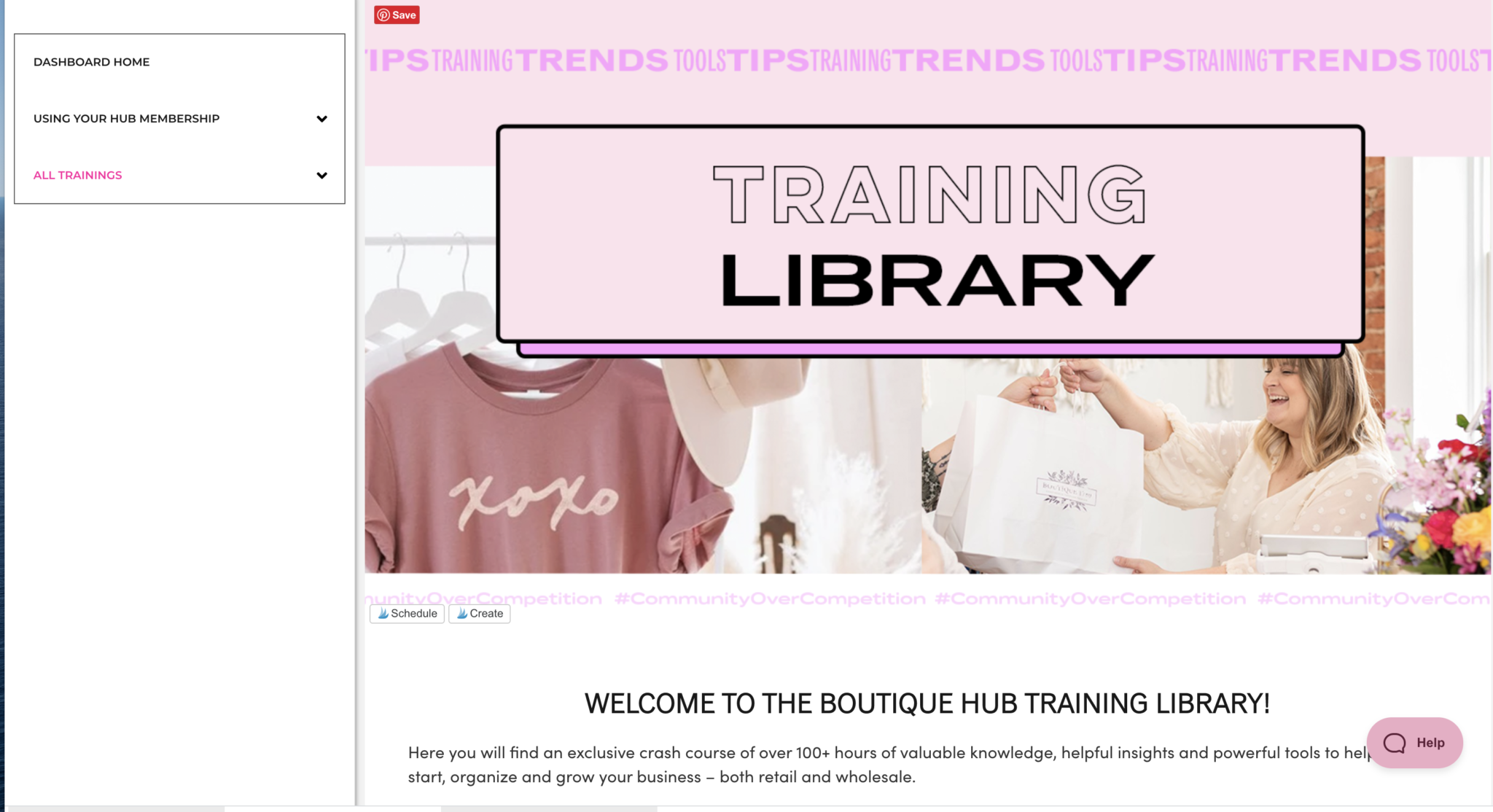 Now that HUB 8.0 is underway, our next step is to finish building out our Boutique Hub app for easy training access on the go, member profiles, and several new features we can't wait to add and reveal!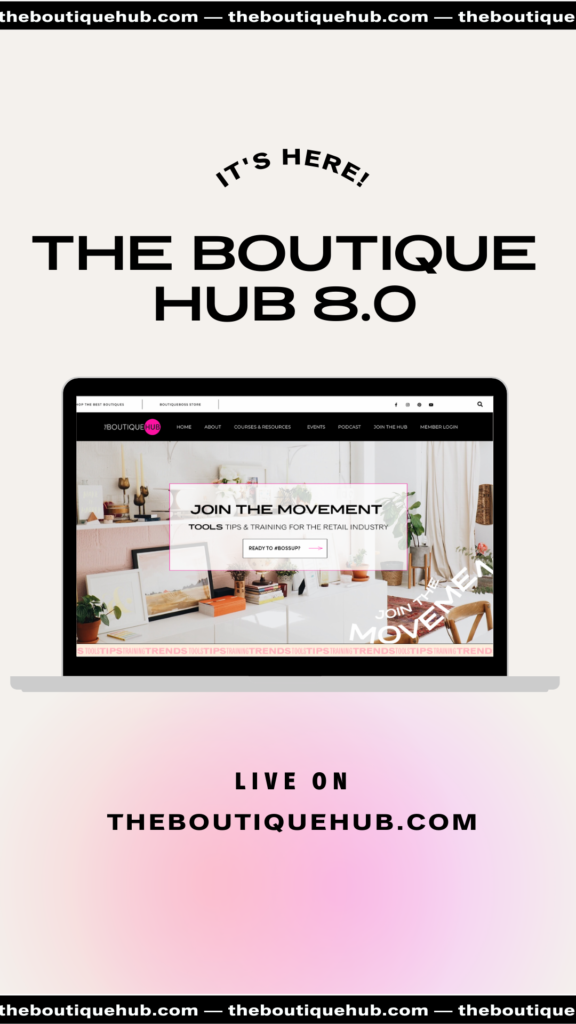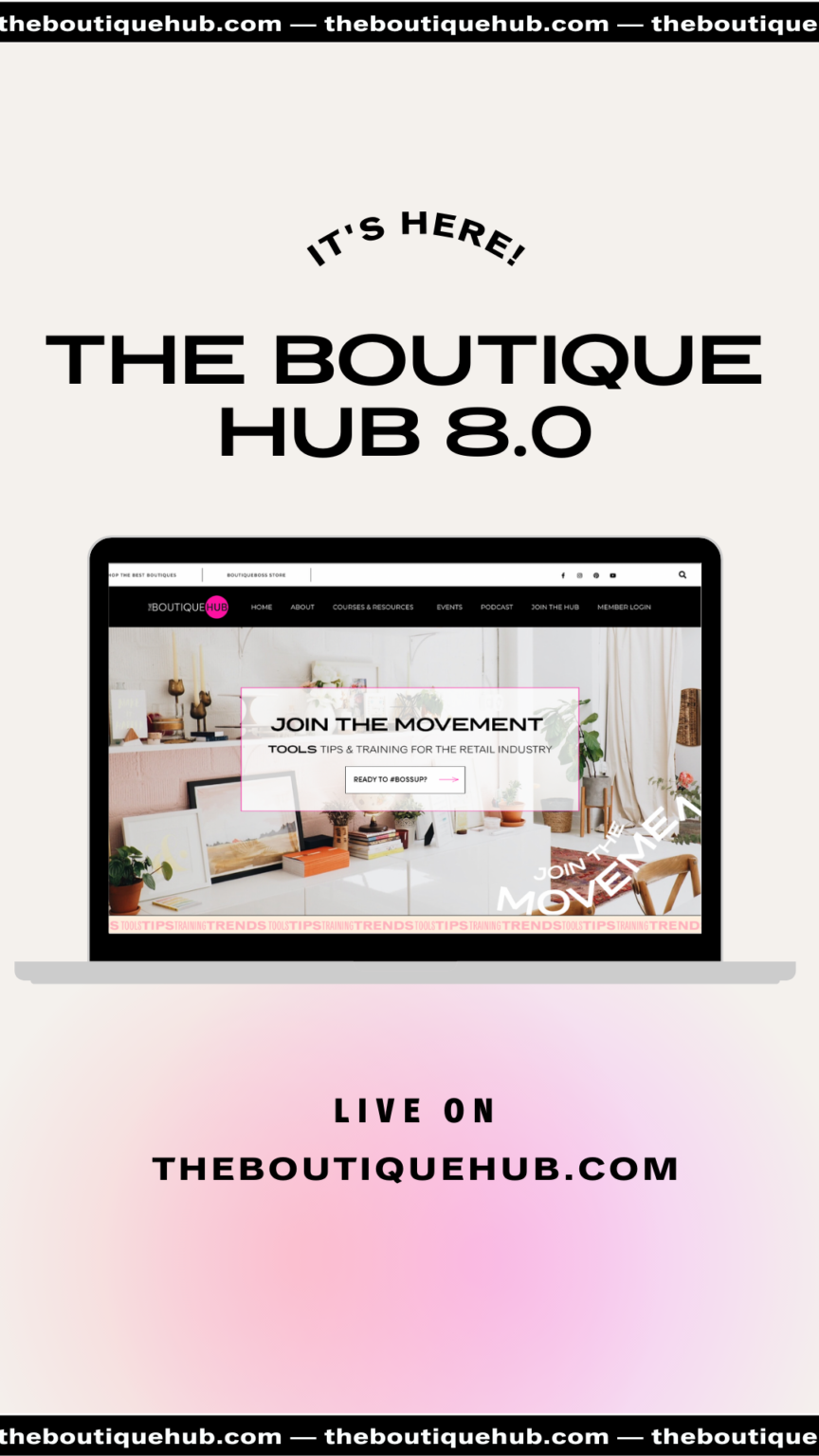 Then….you'll get to meet our sister site, the all-new Hub Wholesale Marketplace launching in fall 2021. Get ready to follow, save and shop your favorite trusted industry brands, plan your inventory, sync your purchases and save just for being a Hub member. We are bursting at the seams to tell you all about it, but you'll have to wait for our beta testing series happening in late September for more. As always – have questions? Reach us here… or on our website chatbot…. or inside of our Facebook groups.
Who doesn't love a giveaway? We must celebrate all these exciting things happening on the Hub!
Find this social post, and leave a comment about what you think of Hub 8.0 and why you love being a member! Winners will be chosen and featured on the testimonials page of our new site, and receive $150 Paypal cash as a thank you!
---
We hope you loved our article Welcome to The Boutique Hub 8.0. How else can The Boutique Hub help you grow?
Get more information on growing your business by joining The Boutique Hub where we have tons of training, information, and most importantly, connection! www.theboutiquehub.com/join Try out our service for a month, cancel anytime.
Follow along on Instagram @theboutiquehub!
Recent Posts:
The Pursuit of Happiness: Prioritizing Mental Well-Being in Business and Life with Sara Durcholz, JO+CO

Jo+Co boutique owner Sara Durcholz talks about her business journey and finding happiness, going from multiple brick-and-mortar locations to focusing on e-commerce.

5 Productivity Habits Of Successful Business Owners

What are the 5 habits of successful boutique owners and top business owners? Let's dish! The truth is, we all fight the same battles…time…productivity…team optimization….creating systems….taking care of ourselves and families. From our community at The Boutique Hub to those in Retail Bootcamp, we've walked through solving so many of these challenges together and have come up with some real solutions you can put into play RIGHT NOW.

Boutique Financial Tips For Success

Use these 8 Financial Tips to manage your inventory, increase your profit margins, understand your investments, limit your markdowns and GROW your business. Only a tracked number grows, so if you are ignoring your finances and buying strategy, then you're asking for a disaster! These are 8 quick and easy tips you can start tracking today!