What is your biggest enemy? What is keeping you from being the best at what you do? Today Bo Eason explains the mindset shift that will change your life. He covers topics including the best practices for going live, the power of your personal story, and the importance of physicality. Bring along a notebook because it will be full of notes after this episode!
Today's episode was only the beginning of Bo sharing his knowledge. He will be speaking at this year's 2021 Boutique Summit. If you can't make the in-person event, you can find digital tickets here!

>> EPISODE 324 – LISTEN NOW ON iTunes <<
>> EPISODE 324 – LISTEN NOW ON Spotify <<
See the Full Boutique Chat Podcast Website here
Main Points in The Mindset Shift that Will Change Your Life
---
To be the best you need to give your all, all of the time.
How are you expressing yourself with your body language? Avoid you crossing your arms, touching your hair, and looking around.
Your personal story is so powerful. This is how you connect with your audience and gain their trust.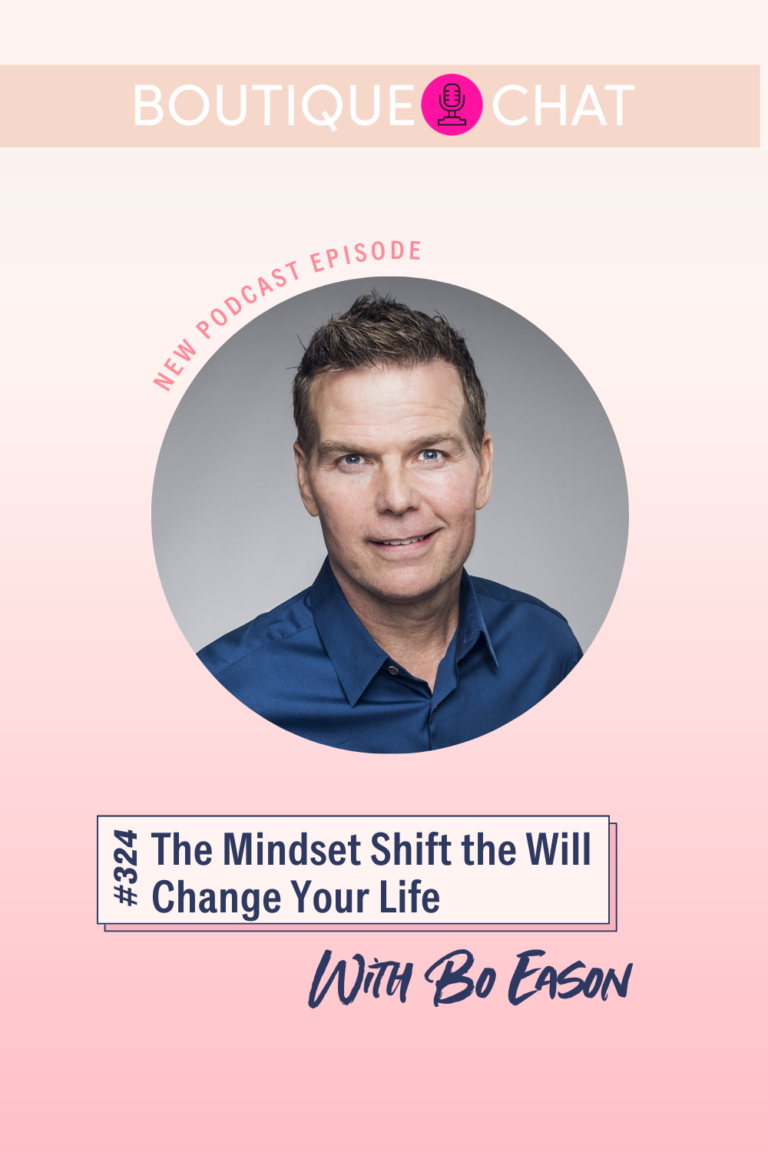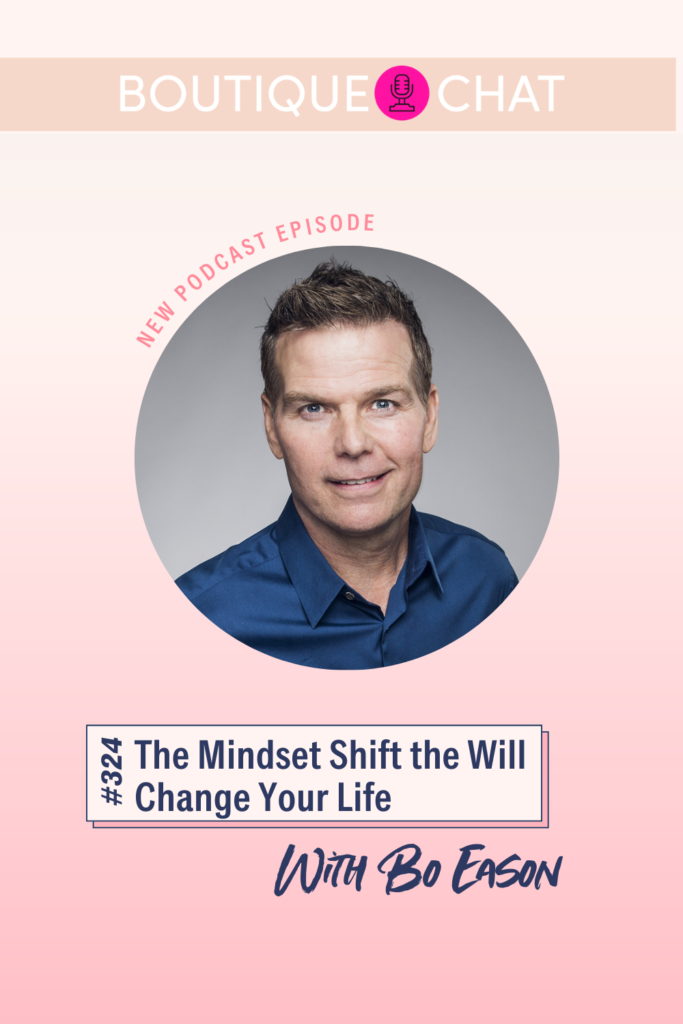 Favorite Quotes
---
"When you are around somebody who gives all of themselves all of the time, that changes your life." -Bo Eason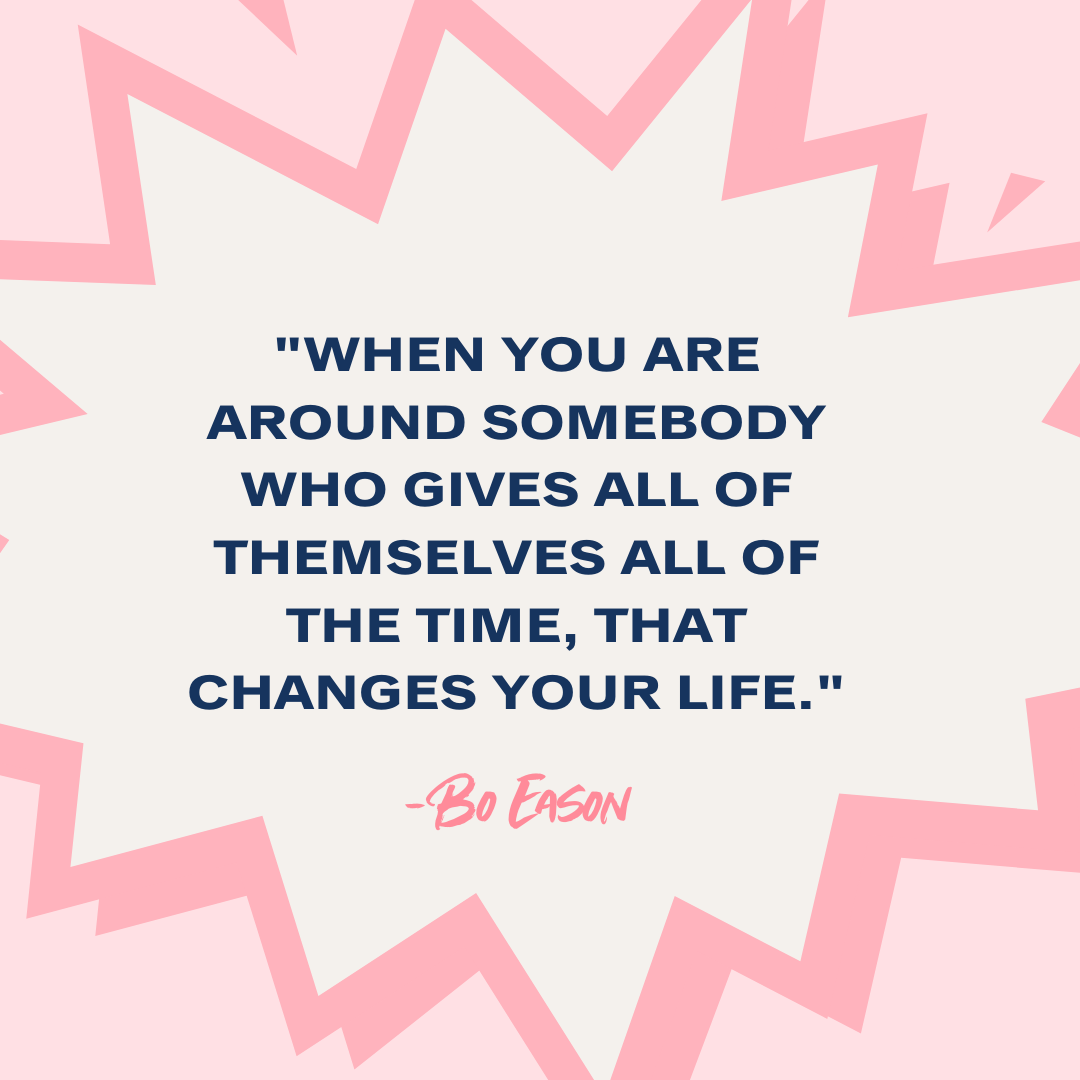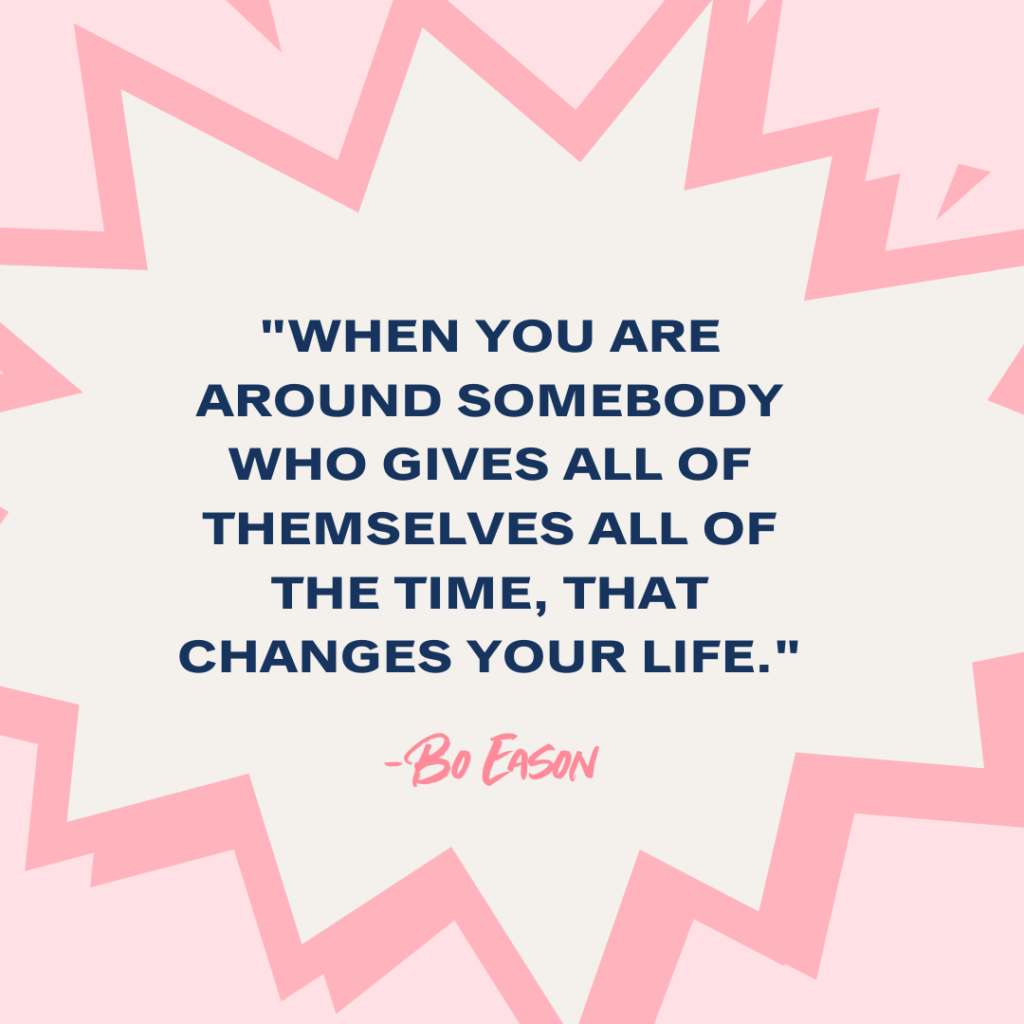 "Watch the physicality, watch how the words don't matter as much as the human body expressing itself." -Bo Eason
Bo's Information:
Website: boeason.com
Instagram: @boeason21
Your personal story is your most valuable asset!
If you can communicate in a way that attracts, impacts and moves those around you, that's true power. Now, you can achieve anything you want to in your business, your career, your relationships, your community and society.
Learn Bo's process on how to communicate and use the power of your story to excel when you're giving a presentation, pitching a potential customer, collaborating with a colleague, or interacting with family and friends. Over the last year, Bo has proven that his process not only works for face-to-face connections, but for online, virtual interactions as well.

Text STORYGUIDE to 44222 for a free guide on how to capture your personal story and discover the power it has in your conversations and in your life.
---
Join the Hub for more training, information, and connections.
www.theboutiquehub.com/join
Use the hashtag #AskAshley on Instagram, or tag her at @ajalderson or @theboutiquehubto suggest topics for the podcast and let us know what you thought about this episode!
Do you love the Boutique Chat Podcast?! Subscribe to our podcast and after that, leave us a review on iTunes Apple Podcasts here!

Original Air Date: July 27th, 2021
Do you love the details of The Mindset Shift that Will Change Your Life? Let us know what you think about our show and help spread the word about the #BoutiqueChat Podcast.
Recent posts:
Holiday Merchandising Must-Haves for Small Business Owners

Seasonal merchandising during the holidays can make a significant difference in your business's success. It's not just about offering the right products; it's also about creating a festive and inviting atmosphere that draws customers in and encourages them to make purchases. In this blog, we'll explore some holiday merchandising essentials for small business owners, along with tips on why they are essential for your success.

Retail Science and Systemization with Amy DeFauw, Katsch Boutique

Katsch Boutique owner Amy DeFauw shares her experience in managing multiple locations, building a successful team and the art of delegation.

Tips for Sourcing Wholesale in Downtown LA

If you're in the retail business, especially in fashion, textiles, or any other industry, sourcing wholesale goods from Downtown Los Angeles can be a game-changer. The Fashion District and the surrounding areas are home to a plethora of wholesalers offering a wide range of products at competitive prices. To help you navigate this bustling wholesale hub successfully, we've compiled a list of valuable tips that will make your wholesale sourcing journey in Downtown LA a breeze.