Some may call it designer bag murder.  Punching holes in a bag that cost as much as a mortgage payment.  Get your designer bag rehab on.
But when finished, It's a piece of art unlike any others you own.
It's giving life to a once abandoned handbag that served it's purpose to the original owner – but has now become a bold statement in a new closet.
Rockin MD Customs lovingly rescue's designer Louis Vuitton bags and gives them a sassy new twist and life! From Fringe to embellishments, these bags have a story to tell.
We sat down with creative business owner Morgan Durbin of Rockin MD to hear more about her designs and what shoppers and boutiques love about her bags. Hailing from south Texas, Morgan launched Rockin MD – the bag line in 2015 and has some exciting plans ahead!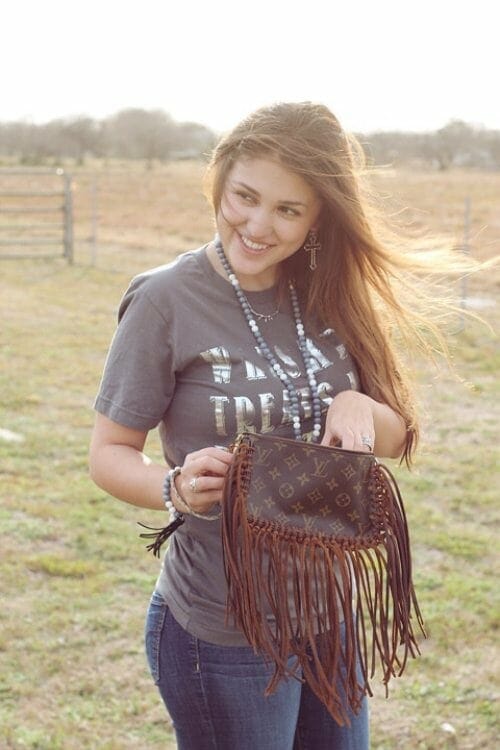 What was life like before you created this brand? How did you get inspired to start?
I was a stay at home mom with 3 girls. Now I am a stay at home mom and entrepreneur! One of my biggest motivations is showing my girls that they can do anything they set their mind to. I hope one day they can look back and think "Wow, Mom really had something cool going on."
How did you first get your start with these unique bags?
Rockin MD started with playing around with a severely damaged vintage bag….one of my favorite parts about the bags I customize is taking a piece with so much history and love and giving it a fresh new life.
I made my first piece for myself and the next one after that was for my friend, Kaitlin. After that she started offering them in her boutique, and women loved them! It went from there!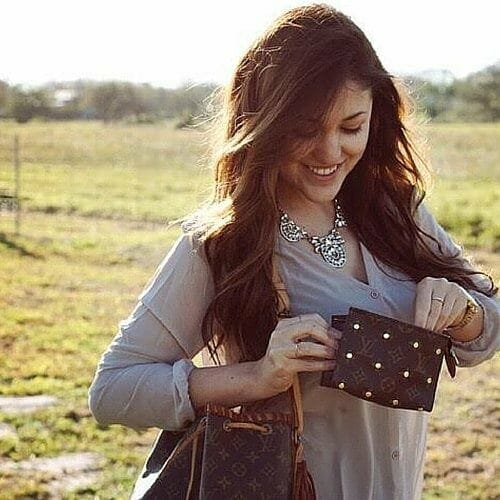 Do you think your bags fit a specific niche customer?
I think anyone with a love of fashion, or unique pieces can wear and love these bags. They are so versatile and look great with everything!
Your brand is fairly new – has there been collaborations or big moments that have helped you grow quickly?
Yes – I teamed up with Kaitlin from Too Sassy Boutique, and she has been such an inspiration. Best decision ever.
My highlight was seeing World Champion Barrel Racer, Fallon Taylor share pictures of my bags on Snapchat!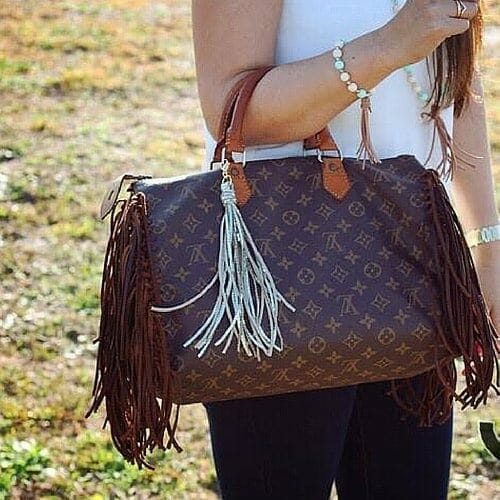 How about you Morgan, we want to hear more about the woman behind the designs!  How would you describe your own style?
A rack full of 20 pair of black tights and funky shirts from Too Sassy Boutique – I'm a mom on the go!  I LOVE fringe and turquoise.
What scares you the most in life or business?
Looking back and wondering if I tried my best…if I really gave it my all.
If you dressed a celebrity daily – who would it be?
Definitely Reese Witherspoon
More importantly, dark or milk chocolate?
Depends what wine I am drinking!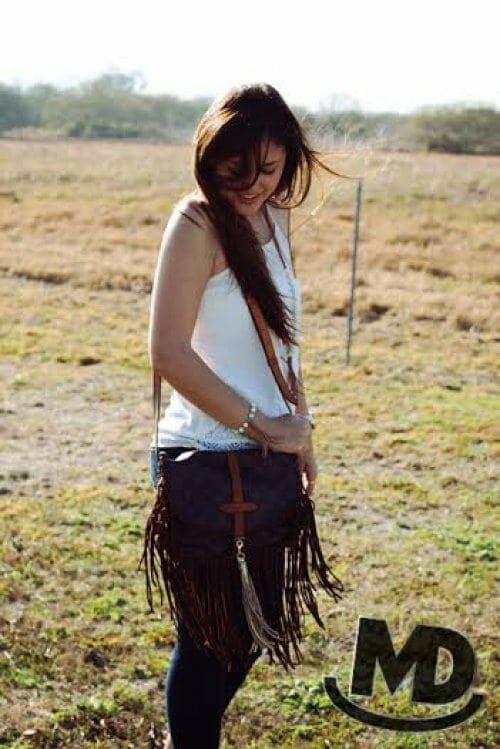 You haven't started attending markets yet, but have reached a number of boutiques. For those interested in wholesale opportunities with you, how can they learn more?
Current pieces can be seen on our website at www.rockinmdcustoms.com listed at retail prices. Boutiques are welcome to email me at [email protected] for a list of wholesale options. Minimum orders are currently under review and we do offer zip code protection.
We're doing a special feature sale for boutique owners in the Boutique Brands & Designers Facebook Group, The Rockin' MD event features special prices just for boutiques over the next two weeks!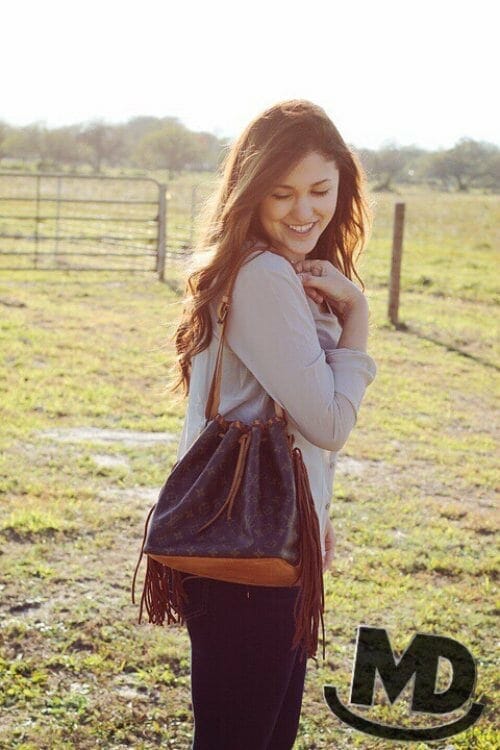 What's next for your brand? Any big surprises or new designs you're excited about?
We are currently in the design process for jewelry and our own line of handbags – I can't wait!
What is the best way to order a bag from you – on your site or do you also do custom work with either a LV bag or another brand?
Our website is a great starting place to see some of our most recent work and get some ideas on the styles you are looking for. For custom orders it's best to email so we can create your order with specific details.
Morgan – thank you so much for joining us and for sharing your beautiful bags!
See more from Rockin' MD Customs:
Website: http://rockinmdcustoms.com
Facebook: www.facebook.com/Rockinmdaussies
And if you're interested in wholesale opportunities with Rockin MD – don't miss our special event happening for two weeks only! Join the event on Facebook here!
If you would like to see more unique brands and designers, stay tuned to our #BoutiqueLove blog or get the Boutique2Boutique news for shoppers or store owners right to your inbox!