The Holiday season is an opportunity for your boutique to stand out from the crowd. This week's post features creative projects to help you create an inspired space for your customers to shop. These DIY boutique Holiday display ideas are proof positive that you don't have to spend a fortune to make your boutique look like a million bucks.
DIY Scroll Garland
There's nothing like a handmade garland to warm up your space during the holidays. This easy-to-make and chic decoration inspired by Anthropologie makes for a perfect backdrop for your window display, or even a photo backdrop for your holiday events!
DIY Yarn Tree
These DIY yarn trees created by Hollstrom Home add a whimsical touch to your holiday decor and can be customized to match the theme of your shop using your choice of yarn!
Ribbon Door
We found lots of super cute and easy DIY holiday decor ideas from The Wander Forrest, including this ribbon door idea! This is a perfect way to spice up your store's entrance or even the door to the break room!
Candy Cane Garlands
Another classic in the roundup! Candy cane garlands are a fun addition to add throughout your walls or even as a photo backdrop. This one is easy, classic, and festive!
Balloon Ornaments
These balloon ornaments make for such a charming holiday banner. Using just a few supplies, this DIY decoration can be completed in no time!
Christmas Window Drawings
One of our favorite and easy ways to utilize window space in your boutique is to use a white liquid paint pen or a chalk pen. Let your artistic side lead you and you'll be amazed at how lovely it will look!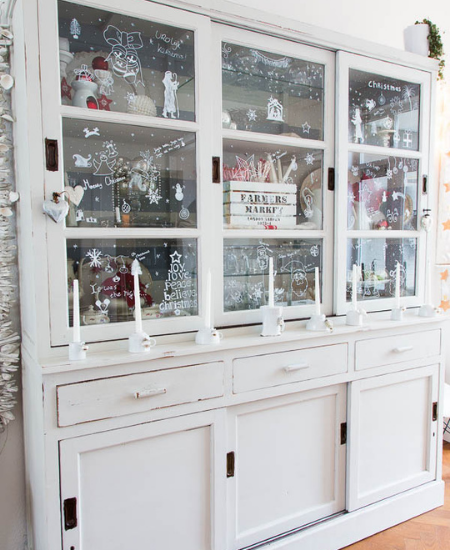 Pom Pom Tree
This pom pom would be a perfect fit for your checkout counter, beside a mannequin, or an empty space needing some attention. It's is easy to make and it can bring in a pop of color that your space needed!
Thankful Banner
This thankful banner is excellent to keep up all year round, but is especially fit for the holidays! Use Santy 2 Chic's printables and hang them up for a cozy addition to your boutique.
Christmas Tree Mannequin
This one takes a little more effort and skill, but wow, she's a beauty! This glamourous decor is sure to attract customers!
Map out your entire Holiday season TODAY so your store and eCommerce brand STAND OUT in the crowd! Join Ashley Alderson, Boutique Marketing Expert, and Founder of The Boutique Hub to walk through 6 Key Areas to maximize this holiday season.
Join the Holiday Marketing Masterclass!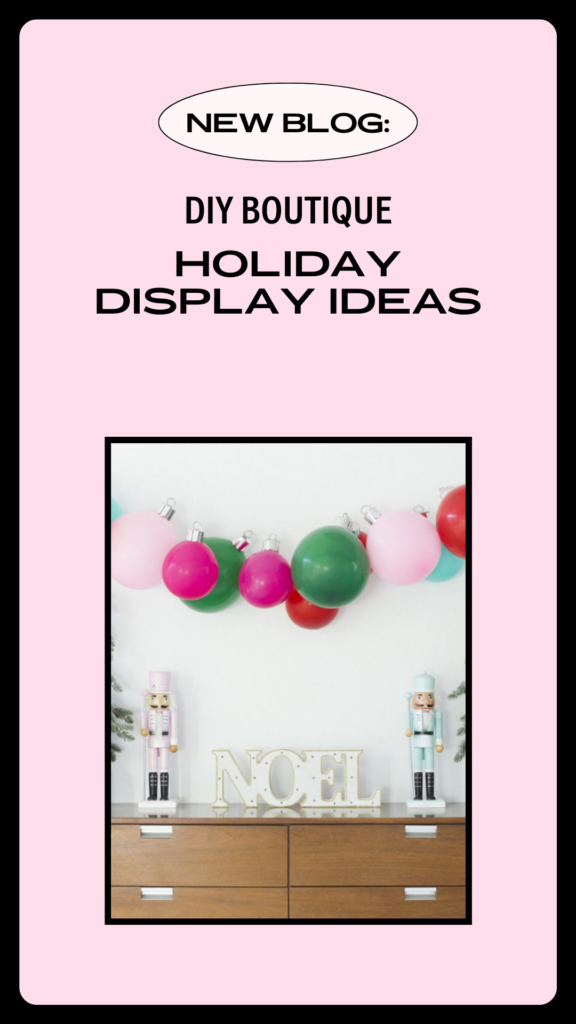 Holiday Marketing Masterclass
Join Ashley Alderson, Boutique Marketing Expert and Founder of The Boutique Hub to walk through 6 Key Areas to maximize this holiday season with our signature course, Holiday Marketing Masterclass.
From content planning, eCommerce, and events to profitable promotions, team training, and traffic….this is the most sought after Holiday training program online. And it'll impact your business all year long!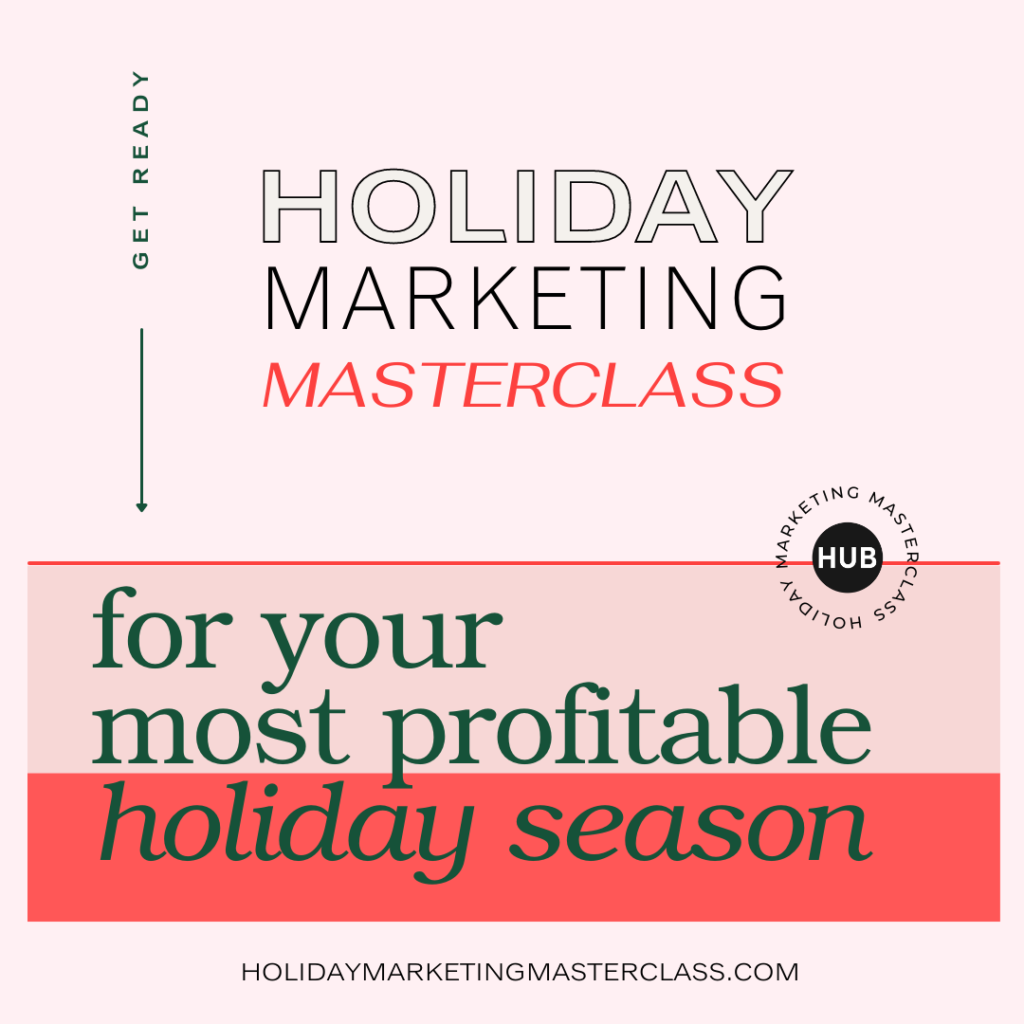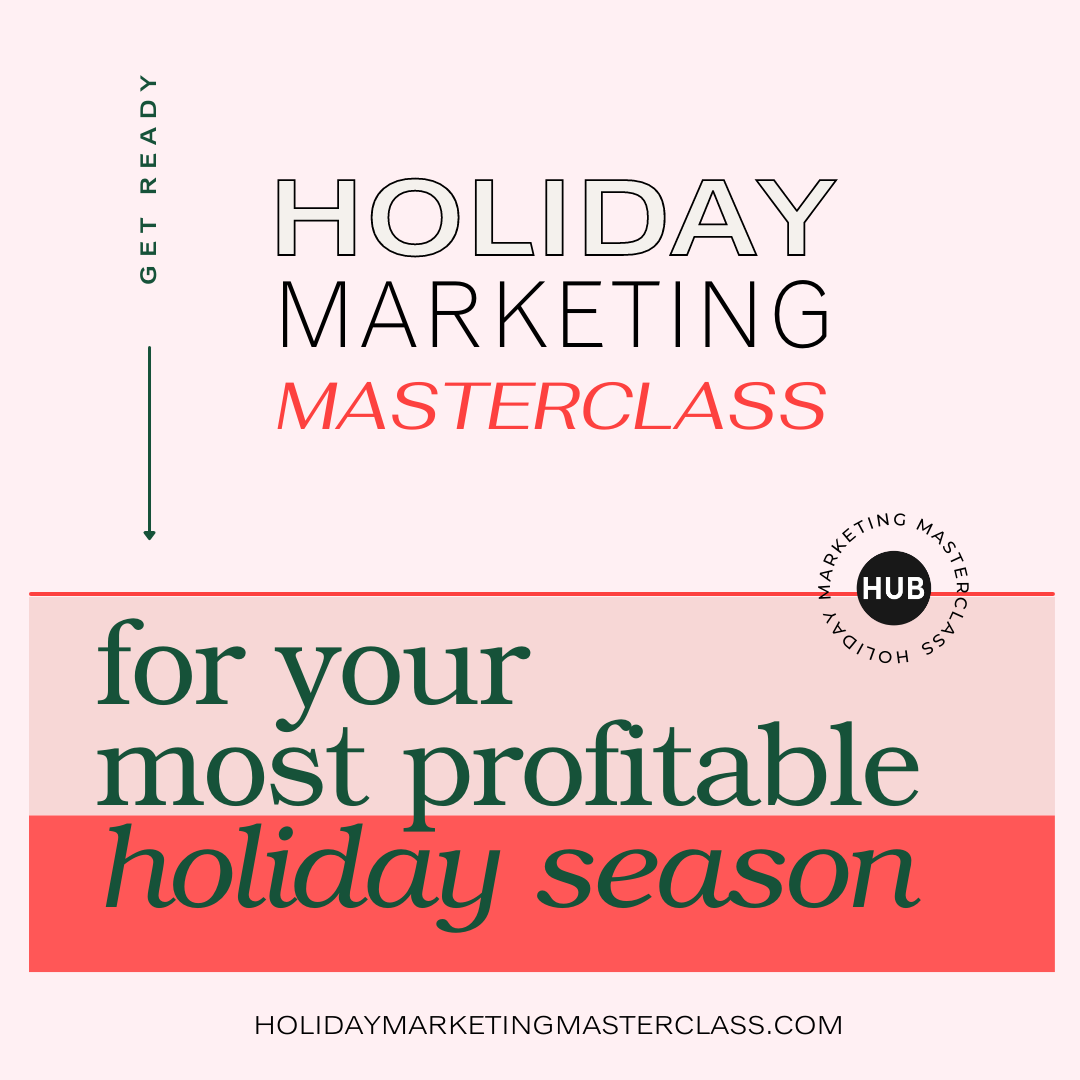 We hope you loved our article DIY Boutique Holiday Display Ideas. How else can The Boutique Hub help you grow?
Get more information on growing your business by joining The Boutique Hub where we have tons of training, information, and most importantly, connection! www.theboutiquehub.com/join Try out our service for a month, cancel anytime.
Follow along on Instagram @theboutiquehub!
Recent Posts:
The Best of Boutique Chat Season 4

I'm thrilled to be back for an all-new season of Boutique Chat, and to kick off Season 5, I'm revisiting some of my favorite episodes of the last year! In this highlight reel you'll hear from Social Sales Girls founder Susan Bradley on digital advertising and metrics, Everyday Chic Boutique owner Karli Harris Pennington on…

How to Get Rid of Winter Inventory

After all the holiday markdowns you may be asking the question, "What do I do with all my leftover winter stuff… I want to make room for spring goods!" Let's go over the best plan of action on how to get rid of your winter inventory.

The Boutique Hub at Atlanta Apparel

The Boutique Hub Team can't wait to head back to Atlanta market with you all! There is so much going on so we want to make sure you're prepared. Here's what you need to know about the February 2023 Atlanta market…