Today Kyle Rooney, partnerships manager at Route, joins us for today's episode Cutting Your Shipping Losses. One of the biggest headaches a business owner can face is damaged, stolen, or lost packages. Route as come up with a solution to solve shipping losses for both the consumer and the business owner. Route does not only have a revolutionary way of insuring your shipped products, but it also has an app so you can visually track your packages, anytime, anywhere. To find out more about how you can save you time and money with Route shipping insurance, tune into today's Boutique Chat episode!

>> EPISODE 237 – LISTEN NOW ON iTunes <<
Don't Have iTunes? Listen on Libsyn here
See the Full Boutique Chat Podcast Website here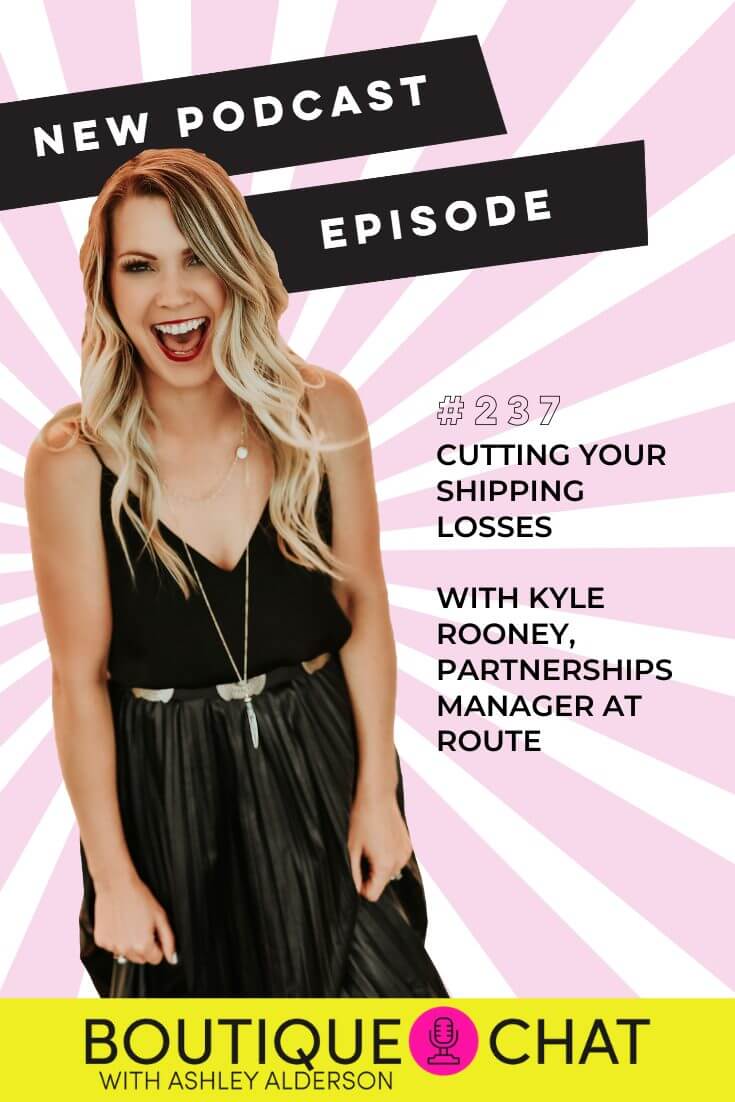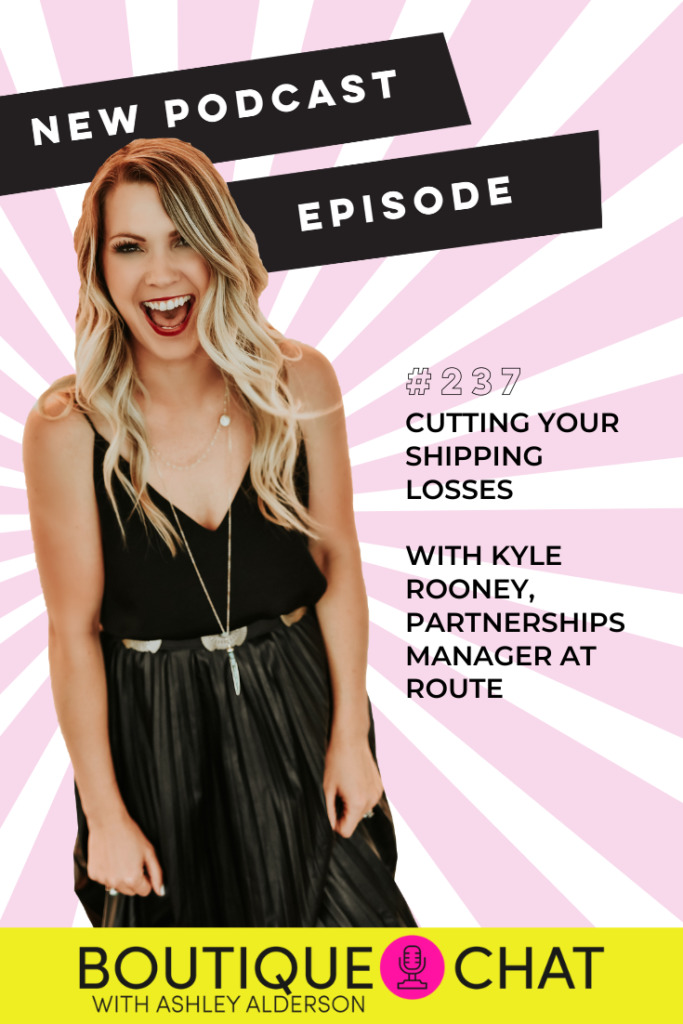 KEY POINTS IN CUTTING YOUR SHIPPING LOSSES:
---
The cost of route package insurance is only 1% of the consumer's purchase price and free for the merchant.
Instead of you dealing with the loss of damaged, stolen, or lost package and taking the time to deal with the customer, Route deals directly with the consumer to resolve the problem.
Having a positive shipping experience creates loyalty with your customers.
FAVORITE QUOTES IN CUTTING YOUR SHIPPING LOSSES:
---
"Route is a tool to bring your brand back to you." -Kyle Rooney
"We are going to help you get rid of shipping loss; we are going to make sure your customers have a good experience and keep them shopping with you!" -Kyle Rooney

"We are here as a tool to help boutiques keep customers loyal have a smooth experience and make sure the money is going where it should which is small business owners." -Kyle Rooney
Join the Hub for more training, information, and connections.
www.theboutiquehub.com/join
Use the hashtag #AskAshley on Instagram, or tag her at @ajalderson or @theboutiquehubto suggest topics for the podcast and let us know what you thought about this episode!
Want to be our listener of the week? Then Subscribe to our podcast and after that, leave us a review on iTunes Apple Podcasts here!
Original Air Date: December 17th, 2019
Do you love Cutting Your Shipping Losses? Let us know what you think about our show and help spread the word about the #BoutiqueChat Podcast.
---
Related Posts: