Today Archel Bernard, CEO of Bomchel, joins us for today's podcast Fashion with a Purpose. Bombchel is an ethical fashion brand offering contemporary West African clothing and merchandise made in Liberia. Archel shares how we can learn from others in the industry, why fashion can unite us, and the value in sharing your story. This is an episode you don't want to miss, tune in to hear this powerful conversation between Ashley and Archel!

>> EPISODE 331 – LISTEN NOW ON iTunes <<
>> EPISODE 331 – LISTEN NOW ON Spotify <<
See the Full Boutique Chat Podcast Website here
Today's episode was brought to you by Costa Threads. Click here to learn more: www.costathreads.com
Main Points in Fashion With a Purpose
---
Fashion is a unifier. We can connect and have a love for the same fashion, no matter where we are from or what we look like!
Connect and learn from business owners around you. By forming connections you are growing your business and theirs. It's a win-win!
People aren't just buying the product, they are buying the story behind the product.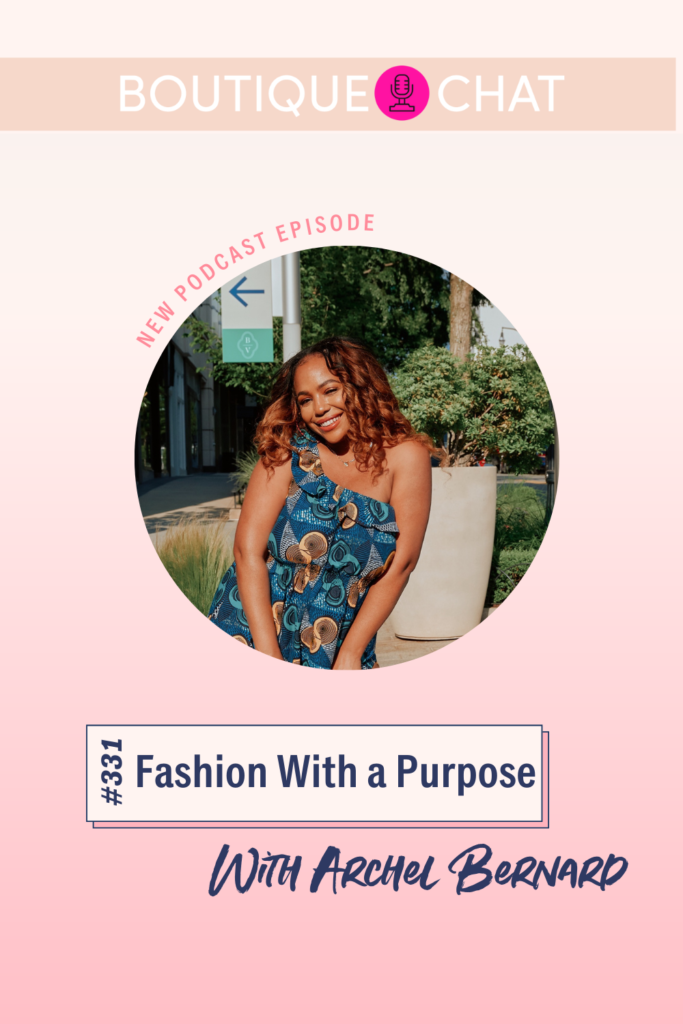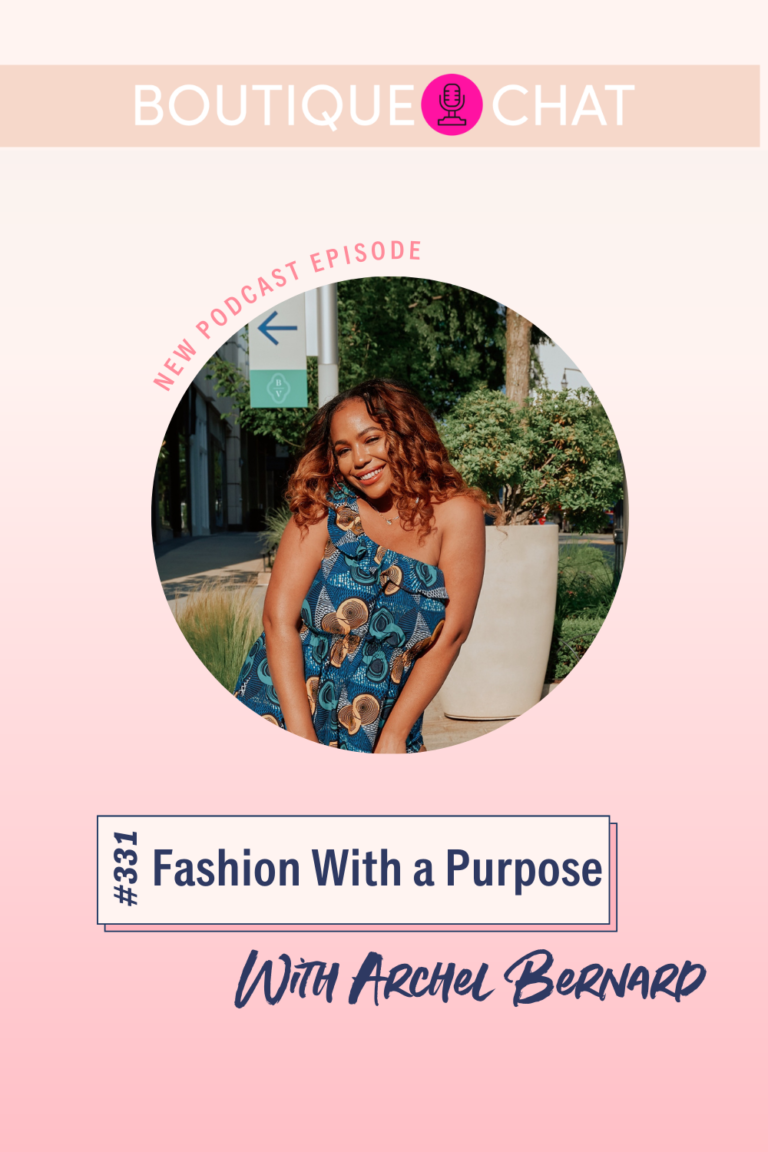 Favorite Quotes
---
"The heart of my company is to make a better life for everybody who is involved." -Archel Bernard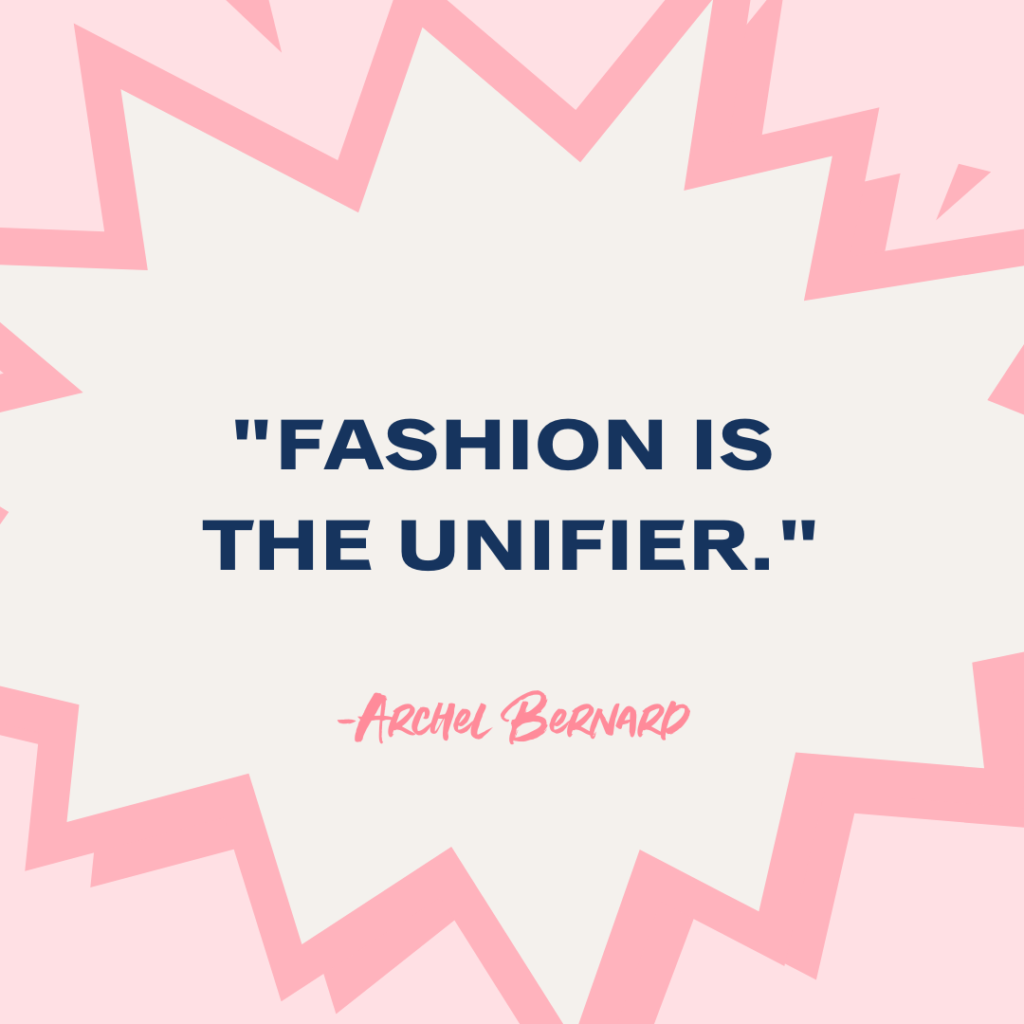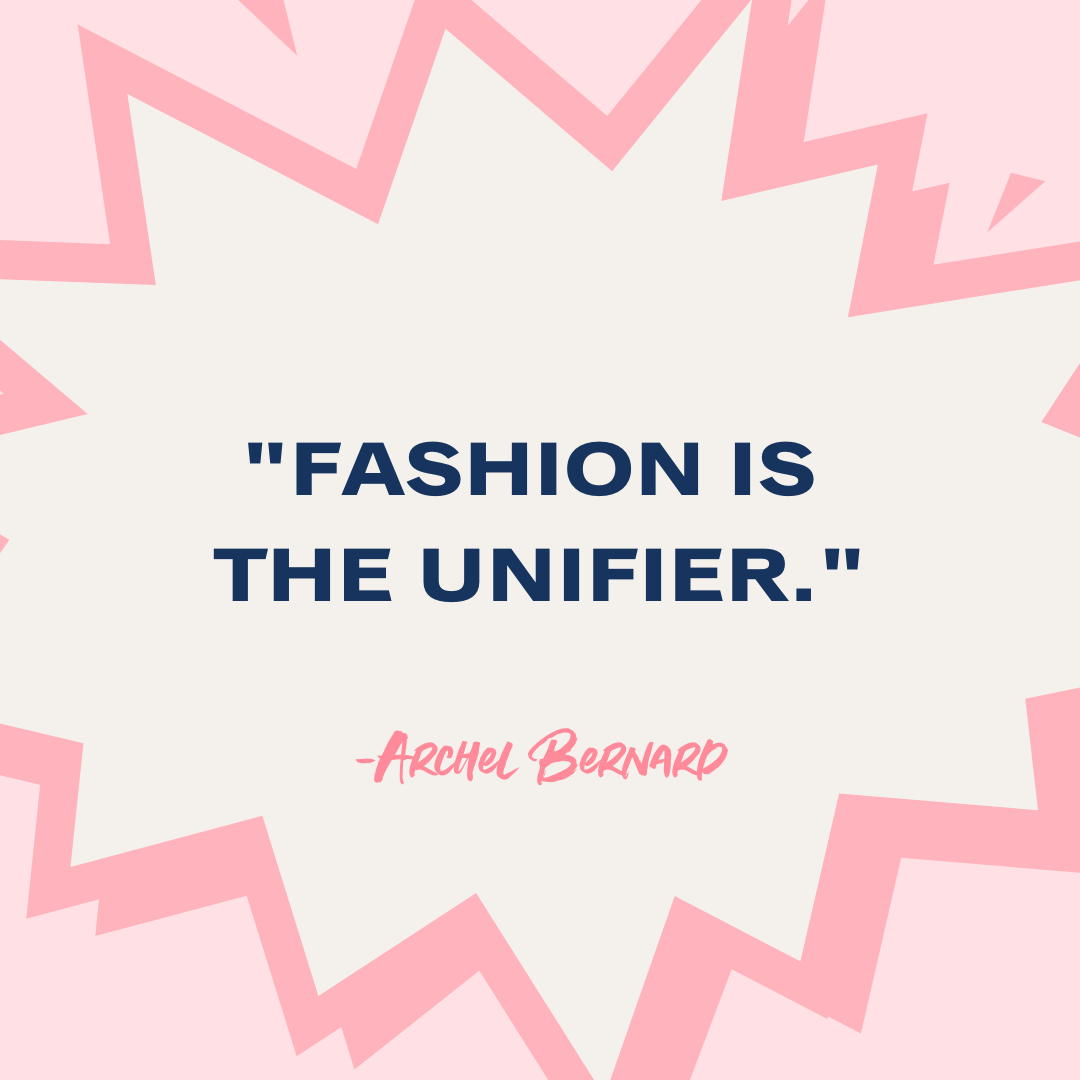 "Fashion is the unifier." -Archel Bernard
Archel's Information:
Instagram: @itsarchel
Website: https://shopbombchel.com
Holiday Marketing Masterclass: https://retailbootcamp.mykajabi.com/holidaymarketingmasterclass
---
Join the Hub for more training, information, and connections.
www.theboutiquehub.com/join
Use the hashtag #AskAshley on Instagram, or tag her at @ajalderson or @theboutiquehubto suggest topics for the podcast and let us know what you thought about this episode!
Do you love the Boutique Chat Podcast?! Subscribe to our podcast and after that, leave us a review on iTunes Apple Podcasts here!

Original Air Date: September 7th, 2021
Do you love the details of Key Principles For Boutique Owner Success? Let us know what you think about our show and help spread the word about the #BoutiqueChat Podcast.
Recent posts:
Big News from The Boutique Summit with Ashley Alderson

I'm coming to you from The Boutique Summit in Dallas this week! And I want to give you guys a quick update on how it's all going, as well as share some really exciting news. Along with the education and community, one of my favorite things about Summit is getting to share the latest news…

Maximizing Events and the Customer Experience with Jodi Stevens, Bless Your Heart Boutique

Today I am chatting with an OG member of The Hub and the queen of events Jodi Stevens, owner of Bless Your Heart Boutique! In addition to taking me through the evolution of her storefront and the lessons she's learned along the way, Jodi shares all her event planning tips and tricks, and specifically how…

The Boutique Hub at Atlanta Apparel

The Boutique Hub Team can't wait to head back to Atlanta market with you all! There is so much going on so we want to make sure you're prepared. Here's what you need to know about the March 2023 Atlanta market…