We've made a lot of changes over the past 18 months and we know you have to. In order to grow, you have to adapt & change, especially within this industry. Our team has had countless discussions to chat through our projects, goals, and where we should focus our time & efforts based on our members' needs.
This has been a difficult decision to make and not one we took lightly. That being said, we have decided not to host The Boutique Awards in 2021. Instead, we want to focus on building our wholesale marketplace, Hubventory, building an app, and helping you to promote your boutique to your customers through Pink Friday.
This year, we are making Pink Friday plans earlier in order to better assist you in promoting this shopping event to your customers. In the upcoming weeks & months, we will push out more holiday marketing resources & tips. In the meantime, get started on your Q4 prep with the FREE resources shown below.
>>>> Boutique Chat Podcast Episode #329: How Boutiques Can Prepare for the Holidays https://theboutiquehub.com/how-boutiques-can-prepare-for-the-holidays/
>>>> Holiday Marketing Tips Boutique Business Blog https://theboutiquehub.com/holiday-marketing-tips/
>>>> Boutique Chat Podcast Episode #280: Holiday Marketing Tips that will Increase Sales https://theboutiquehub.com/holiday-marketing-tips-that-will-increase-sales/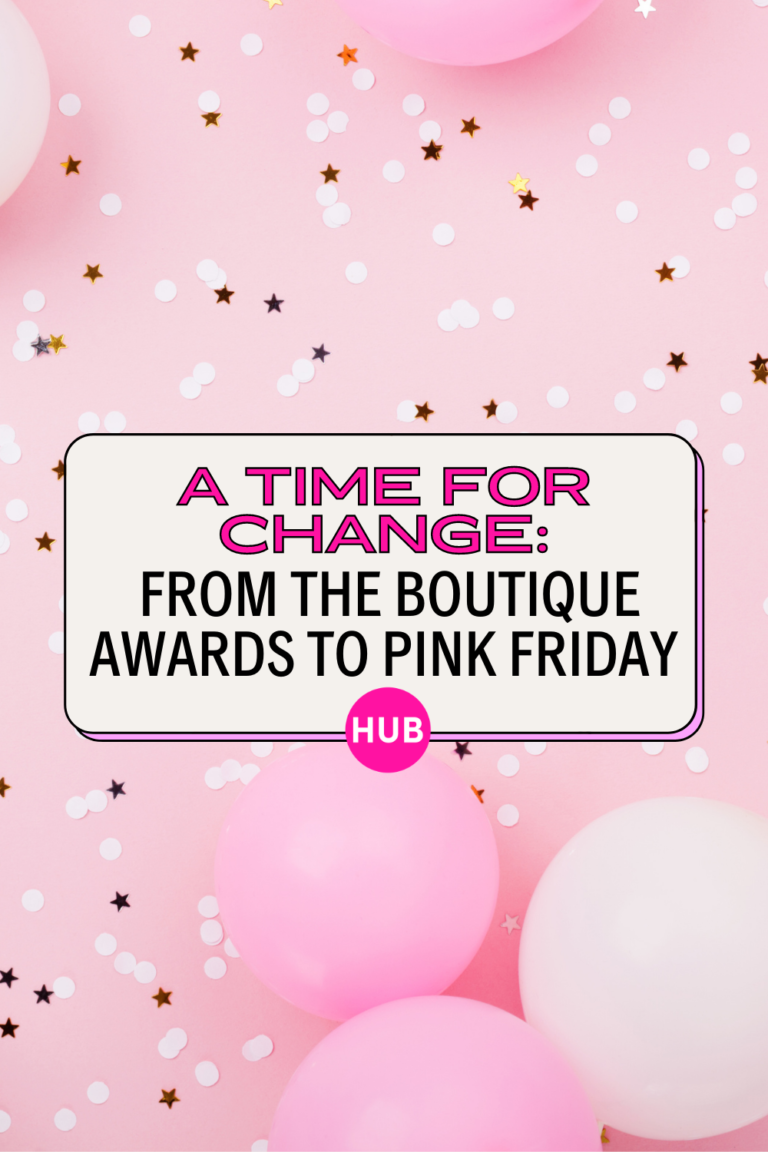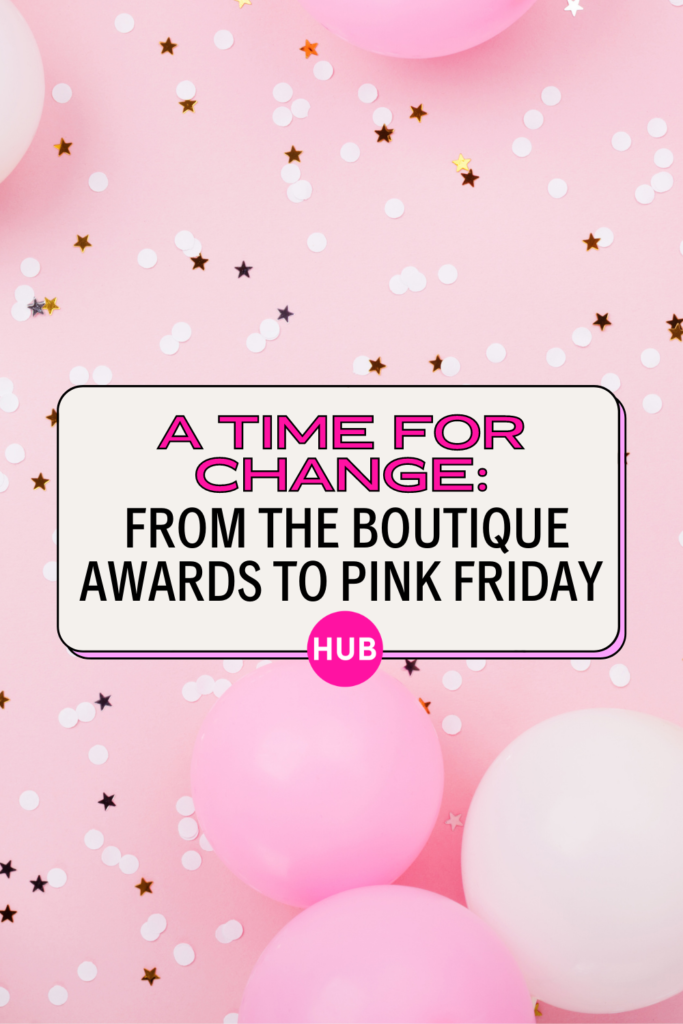 LEARN MORE ABOUT THE BOUTIQUE HUB'S FUTURE PROJECTS
---
Huventory
Hubventory is wholesale created by the industry, with your business put first. From easy Shopify integrations & uploads, collaborative inventory planning boards, personalized feeds, honest pricing, instant member savings, and education.
If you are a brand or boutique that wants to learn more about Huventory, follow the link below to sign up for the latest news and updates.
Pink Friday
Save the date! Pink Friday will be taking place Friday, Nov 19, 2021.
One HUGE day to #ShopSmallFirst–before Black Friday & before the big guys…Created by The Boutique Hub! Pink Friday is a small business spin on the traditional Black Friday shopping experience, reminding people to #ShopSmallFirst.
The goal on November 19th is to celebrate the businesses that are the backbone of our local communities, whether online or brick and mortar. Any small business can participate in Pink Friday.
We hope you will join us in the movement this holiday season to Shop Small First on Pink Friday.
---
Get more information on growing your business by joining The Boutique Hub where we have tons of training, information, and most importantly, connection! www.theboutiquehub.com/join Try out our service for a month, cancel anytime.
Follow along on Instagram @theboutiquehub!
---
Recent Blogs:
Holiday Season Playbook: 5 Pro Tips for Boutique Success

As boutique store owners, you understand the importance of gearing up for the retail extravaganza that is this entire holiday season. That's why we've curated a set of exclusive tips, tailor-made for boutique stores like yours. Whether you're a seasoned pro or diving into this season for the first time, our expert advice is here to empower you!

Boutique Owner's End of the Year Checklist

We are so excited to be bringing you some tips to make rolling into 2024 the smoothest transition yet! Here you will find our Boutique Owner's End of the Year Checklist, filled with info on taxes, inventory, and more!  

Dig In and Do The Hard Thing with Anais Almazan, Pretty & Pink Boutique

Anais Almazan, founder and owner of Pretty & Pink Boutique, shares her story from growing her business to building a true community.