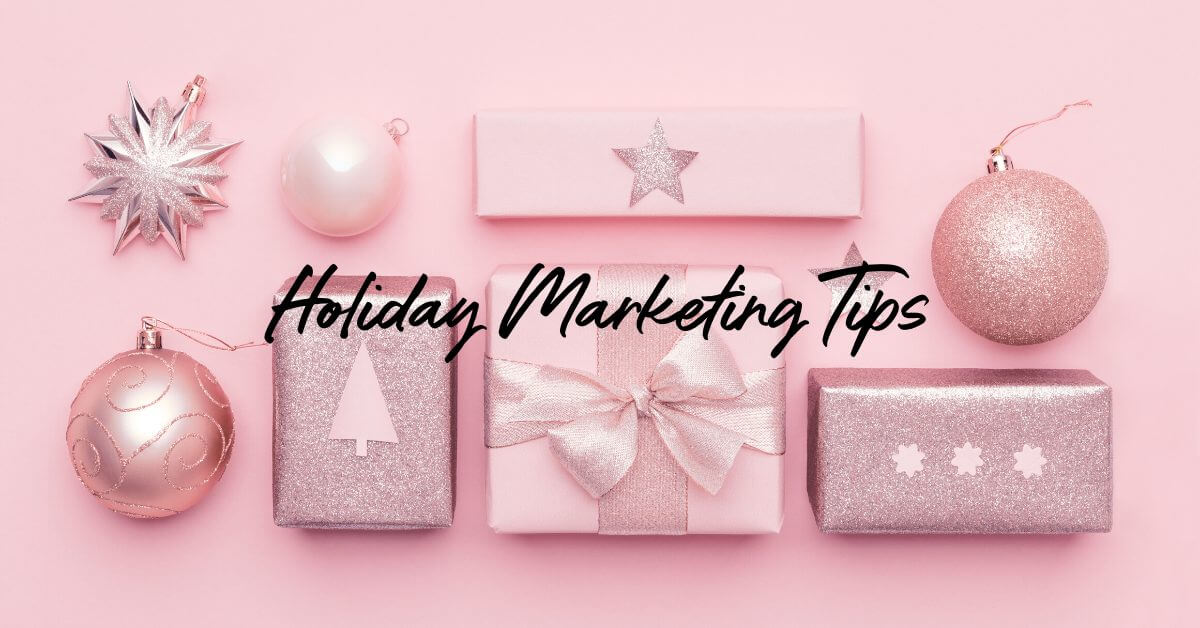 06 Dec

Holiday Marketing Tips

Hey guys, fresh off of speaking on holiday marketing tips topic in Dallas, I want to get you some of the high points that I think are most important to address NOW in your business to make your Holiday season a success!

For the full deet plan — check out the video from my talk – Holiday Marketing Tips in the Training Library! Slides are included!
START YOUR HOLIDAY MARKETING NOW!
Grab a calendar and right now, mark out all of the big dates — black Friday, small business Saturday, Cyber Monday, giving Tuesday, your events, pop-ups, open houses, online promotions.
Once your dates are set, what team will you need to hire to make your holiday marketing plan hum?
What are your projected sales? In what categories? What worked last year and what didn't?
Will you run more promotions this year rather than sales? (This is a trick question, the answer should be duh, Ashley, I'm not going to give away my entire margin on my best items this season!) What gifts or freebies do you need for your promotions?
What marketing graphics, emails, and photoshoots do you need NOW to get ahead of the season?
What numbers will your team focus on rather than just gross sales? How about AOV and add on sales or UPT? AND MARGIN!?
You get the picture — start planning your Holiday marketing NOW so you can buy smarter and get ahead of the game!
WHAT COLLECTIONS WILL YOU FEATURE?
How do your customers like to buy? By theme, collection, gift ideas, etc. ? As you're buying, make sure your fall arrivals make sense in the themes and collections you'll push!
WHO WILL YOU COLLABORATE WITH?
What other makers, salons, local businesses, online businesses or services will you collab with? This is the season where EVERYONE is shopping — so you have a huge opportunity to reach new audiences through collaboration while serving your customer and making her shopping experience much easier!
—– NOW IT'S YOUR TURN! —
What is the ONE THING you are doing now to make the Holidays this year that much stronger?
Have you started your holiday marketing yet? If not, we have tons of more info inside The Hub!