Today on the #BoutiqueChat podcast our host Ashley Alderson, founder of The Boutique Hub, does a solo episode on Holiday Marketing Tips that will Increase Sales. Ashley goes over important topics such as margin builders, how to market to every customer type, and how to plan your assortment. But there are even more tips than that, so tune in now to get all the details! Let's finish the holiday season with both peace and profit!
>> EPISODE 280 – LISTEN NOW ON iTunes <<
Don't Have iTunes? Listen on Libsyn here
See the Full Boutique Chat Podcast Website here
MAIN POINTS:
---
Plan your store's sales strategically so you know what's best for business, whether it's a promotion or a sale. 
Always remember: Money follows eyeballs.
Curate your items for ALL 5 customer types. The deal finder, the early bird, the self gifter, the host, and the last-minute shopper.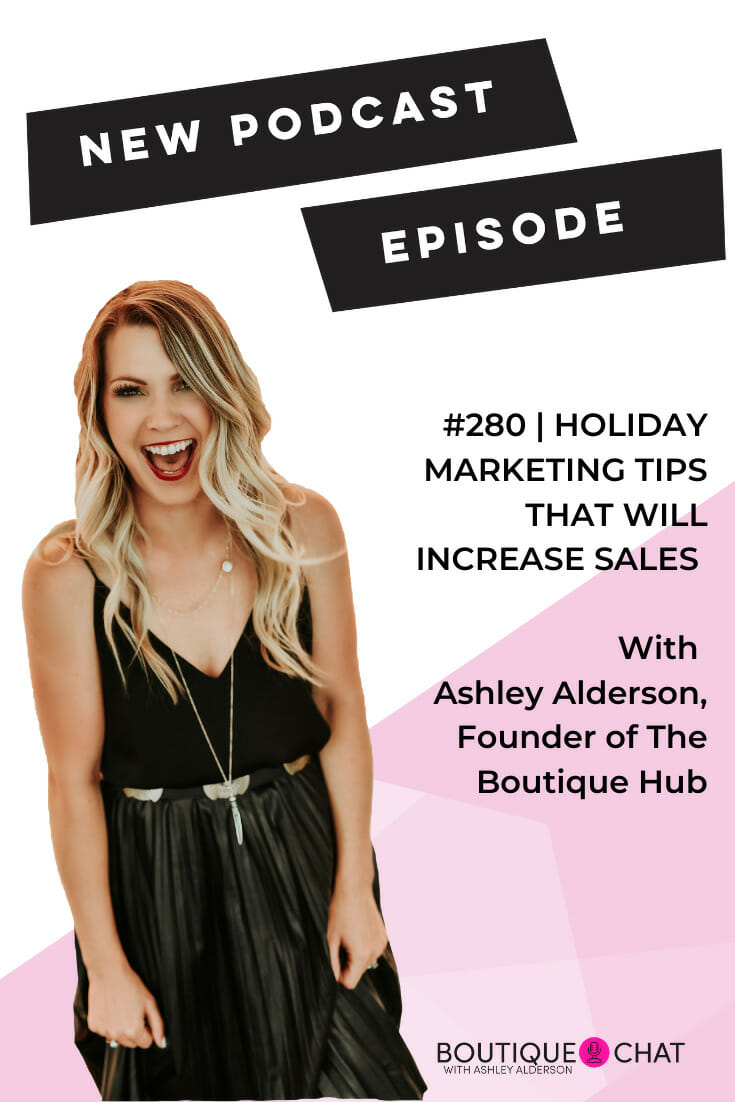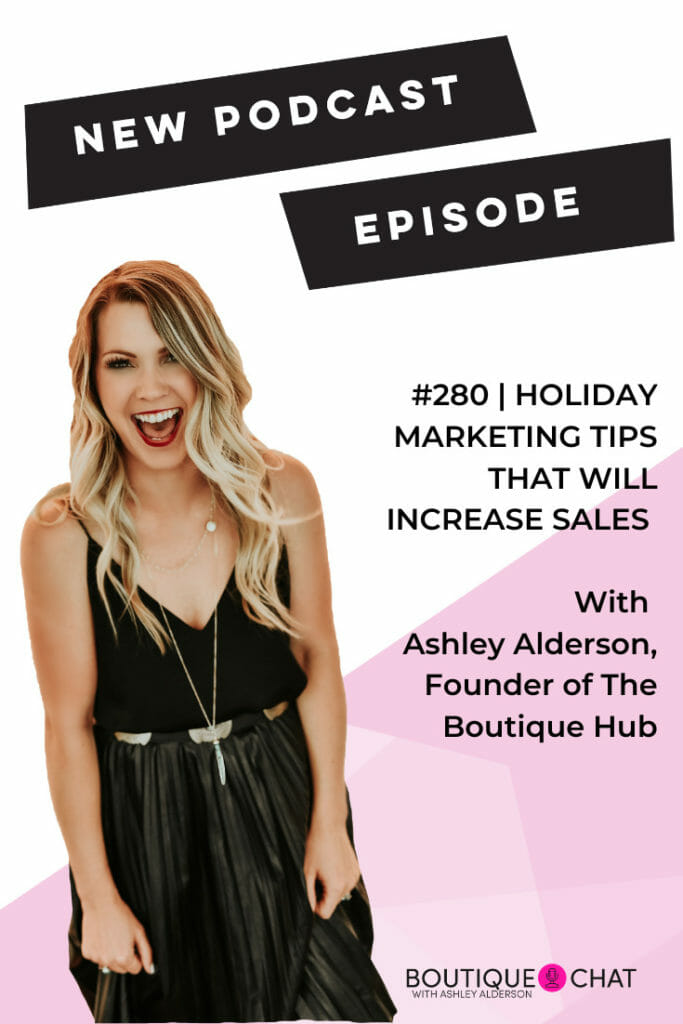 FAVORITE QUOTES:
---
"People remember how you made them feel vs what they bought from you at the end of the day." -Ashley
"Any time we run a blanket sale, we throw out the diamonds in the dirt." -Ashley
For more business tips and inspiring words from Ashley, check out her Instagram @ajalderson
---
Join Ashley Alderson, Boutique Marketing Expert and Founder of The Boutique Hub to walk through 6 Key Areas to maximize this holiday season. Join Holiday Marketing Masterclass!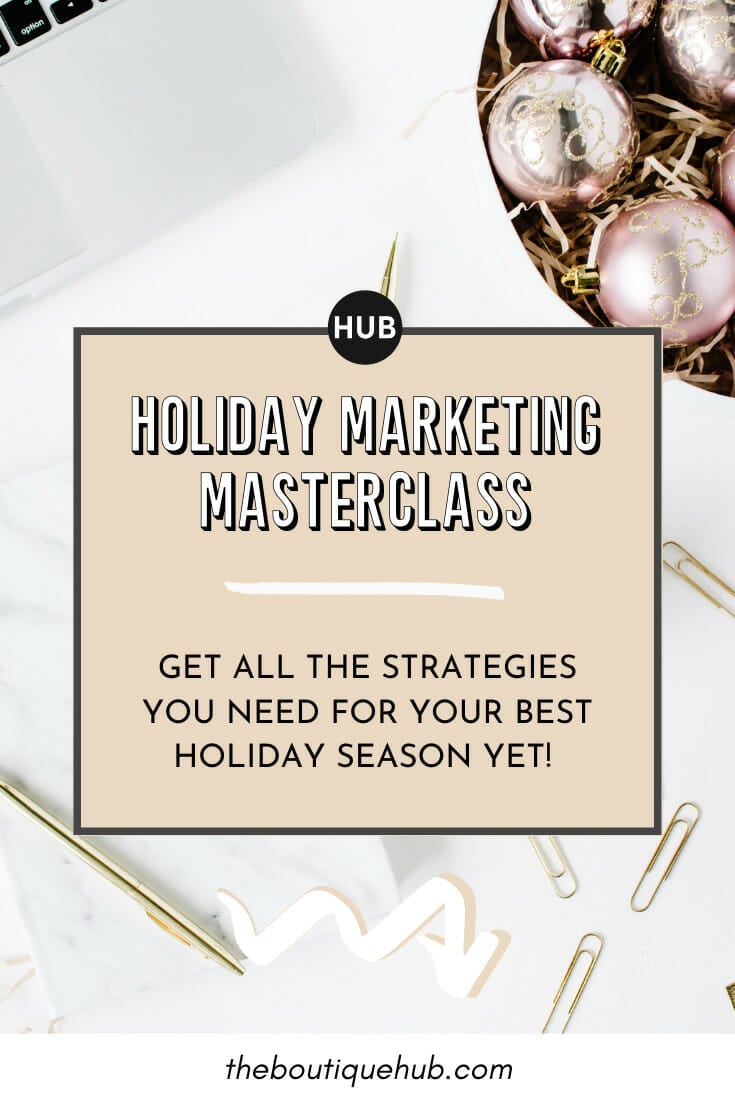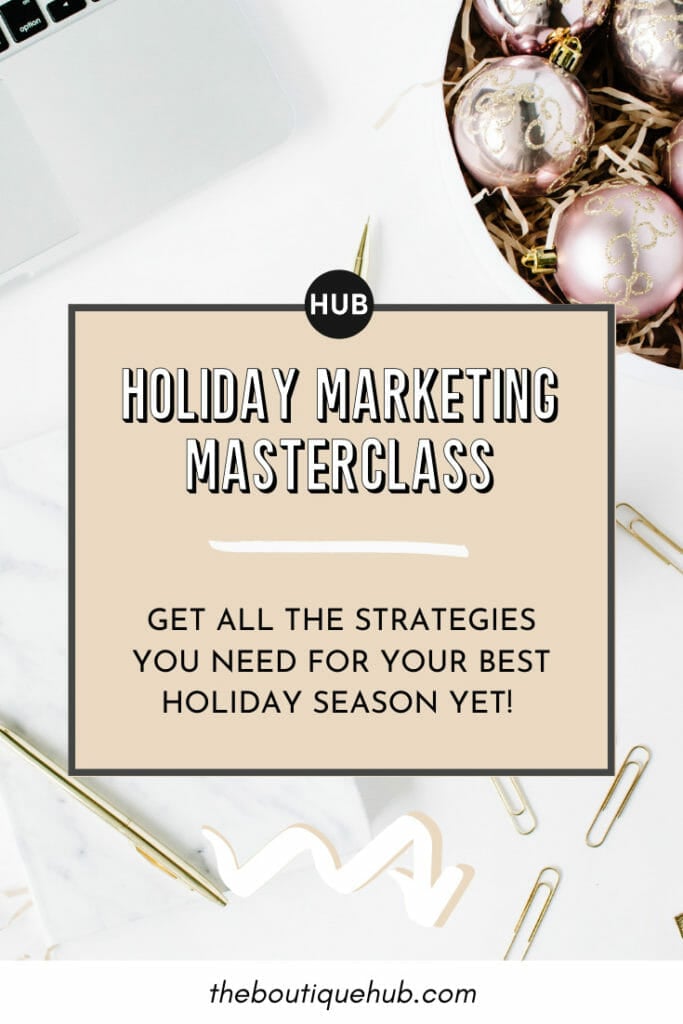 From content planning, eCommerce, and events to profitable promotions, team training, and traffic….this is the most sought after Holiday training program online. And it'll impact your business all year long!
---
SIGN UP FOR EMAIL UPDATES ON OUR WEBSITE:
https://theboutiquehub.com/boutique-summit-2020/
Join the Hub for more training, information, and connections.
www.theboutiquehub.com/join
Use the hashtag #AskAshley on Instagram, or tag her at @ajalderson or @theboutiquehubto suggest topics for the podcast and let us know what you thought about this episode!
Want to be our listener of the week? Then Subscribe to our podcast and after that, leave us a review on iTunes Apple Podcasts here!
Original Air Date: October 13th, 2020
Do you love the details Holiday Marketing Tips that will Increase Sales? Let us know what you think about our show and help spread the word about the #BoutiqueChat Podcast.
Recent Posts: