Today on the #BoutiqueChat podcast Allen Williams from Heartland Retail joins us for Business Success Depends on Knowing Your Numbers. Heartland Retail, formally known as Springboard Retail, is all about empowering brands and retailers to harness their data and sell more. Allen goes over managing multi-channel and multi-store, optimizing your inventory plan, and how you can maximize your customer data to drive profit. But that's not all, tune in to hear more even more tips from Allen!
>> EPISODE 281 – LISTEN NOW ON iTunes <<
Don't Have iTunes? Listen on Libsyn here
See the Full Boutique Chat Podcast Website here
MAIN POINTS:
---
Optimize your inventory plan.
Use customer data so you are targeting the right products to the right target market. 
Having multiple revenue streams is critical to any business.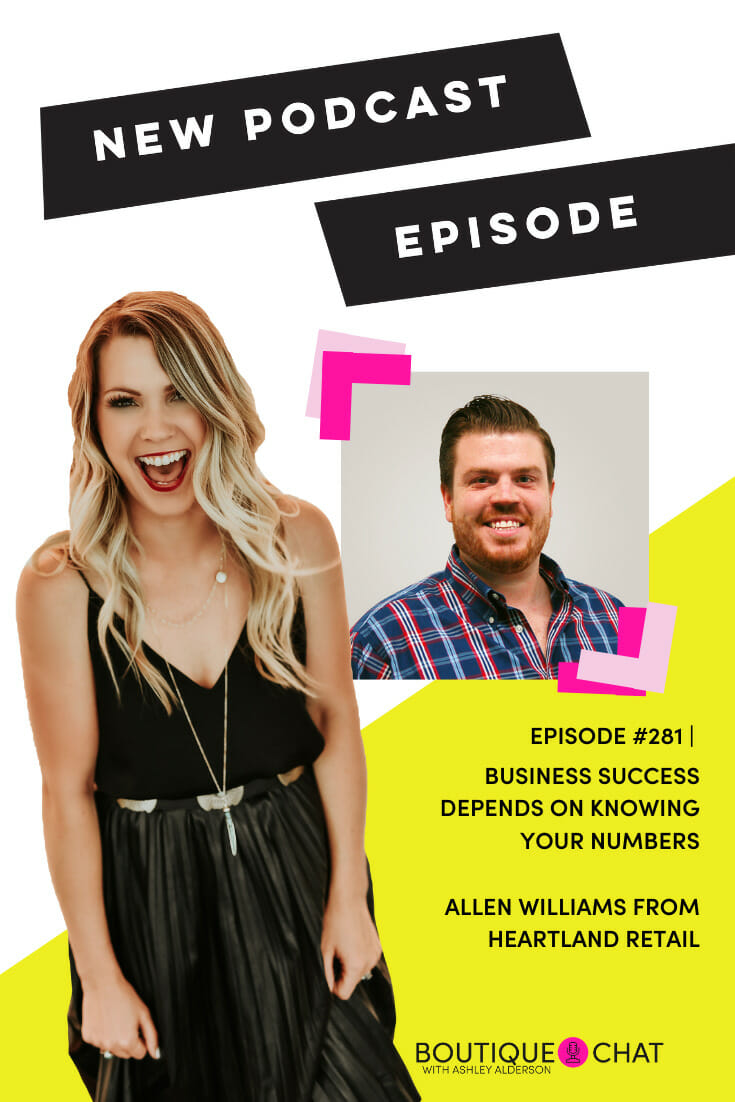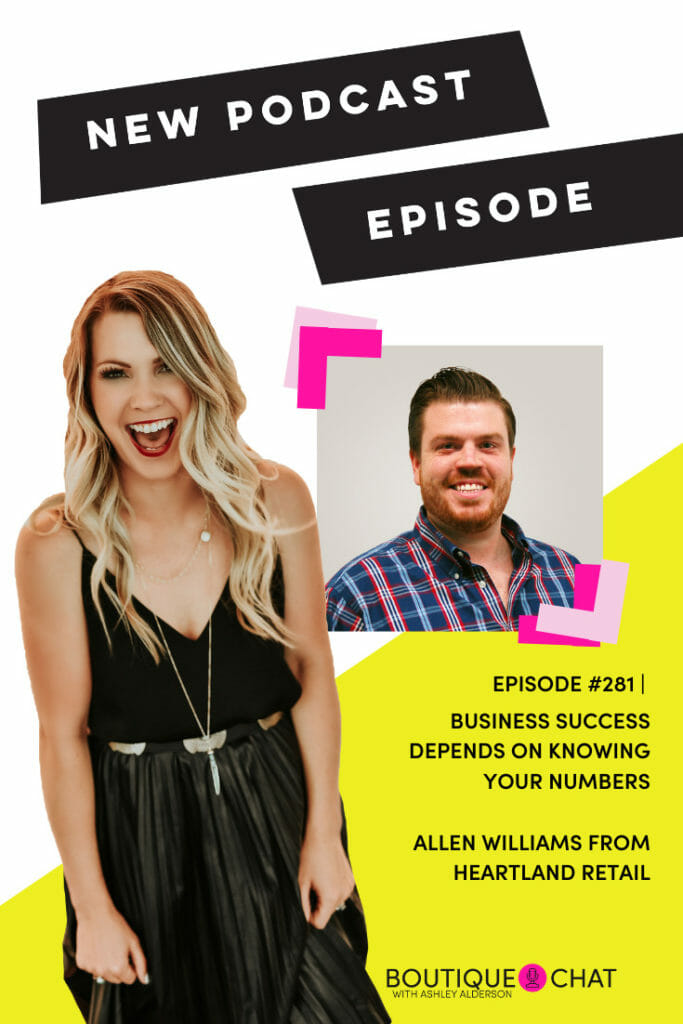 FAVORITE QUOTES:
---
"Understanding the demand flows from both E-commerce and the web is critical. It's all about optimizing your inventory plan."
"I think the boutiques and retailers that are doing it really well are taking that customer data and using it to drive marketing so that you're really targeting the right customer and sending things that are going to be relevant to them."
"Markdowns are the last thing you do because you can't come back from it once you've done it. There are other things you can try that will preserve margin."
Contact Allen with any questions: [email protected]
---
Join Ashley Alderson, Boutique Marketing Expert and Founder of The Boutique Hub to walk through 6 Key Areas to maximize this holiday season. Join Holiday Marketing Masterclass!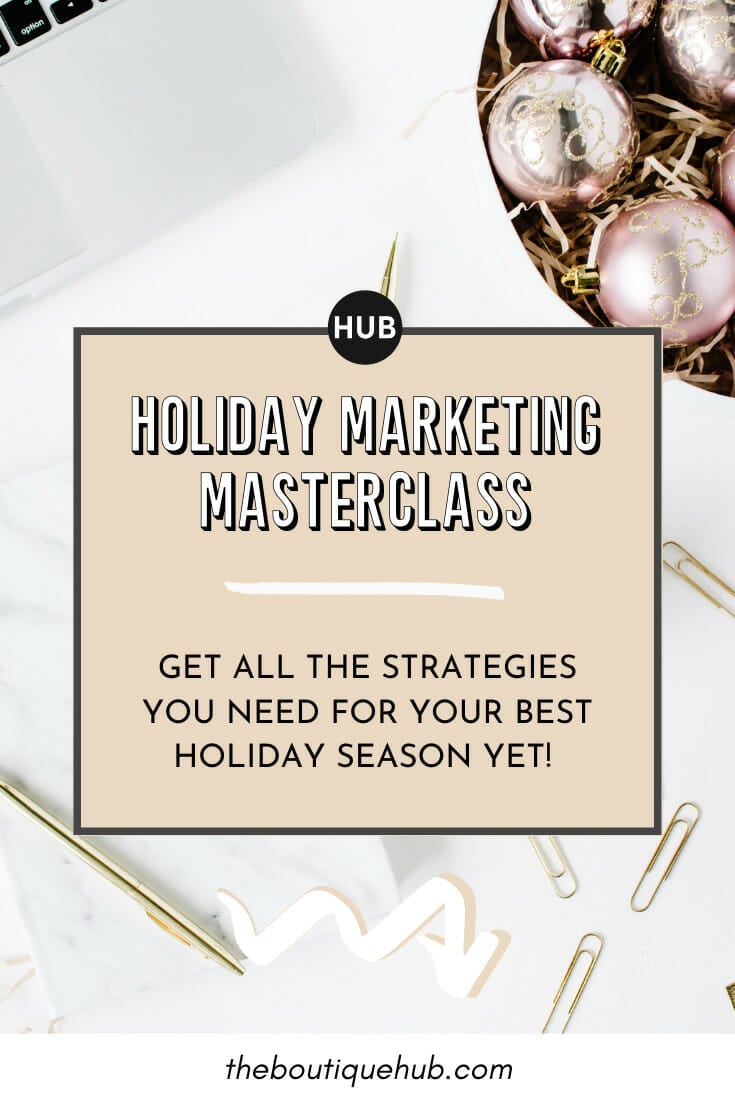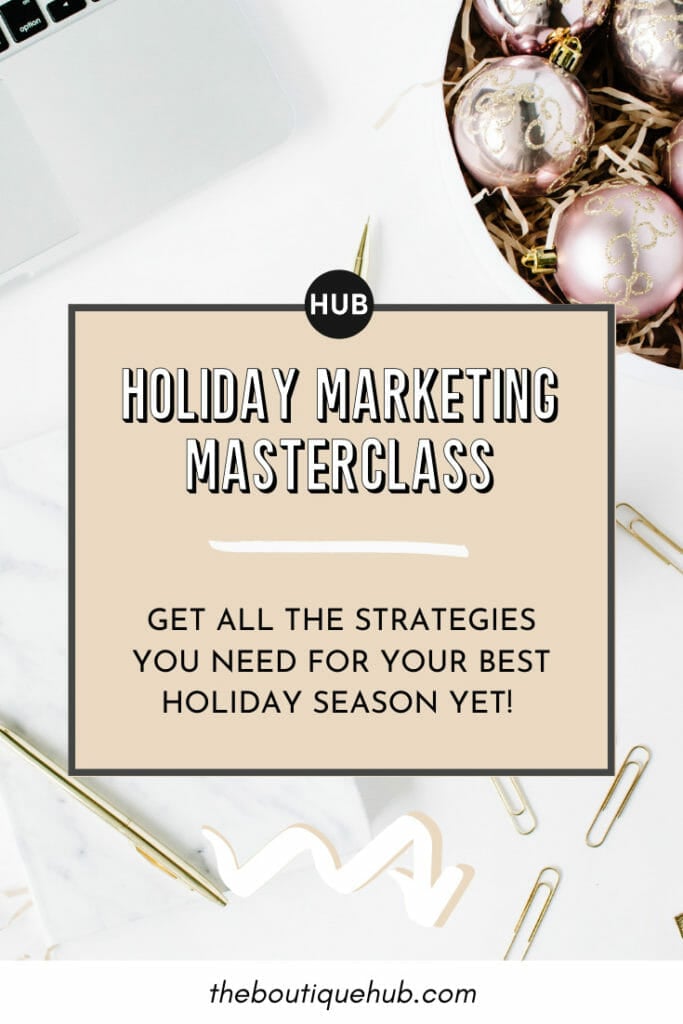 SIGN UP FOR EMAIL UPDATES ON OUR WEBSITE:
https://theboutiquehub.com/boutique-summit-2020/
Join the Hub for more training, information, and connections.
www.theboutiquehub.com/join
Use the hashtag #AskAshley on Instagram, or tag her at @ajalderson or @theboutiquehubto suggest topics for the podcast and let us know what you thought about this episode!
Want to be our listener of the week? Then Subscribe to our podcast and after that, leave us a review on iTunes Apple Podcasts here!
Original Air Date: October 20th, 2020
Do you love the details Business Success Depends on Knowing Your Numbers? Let us know what you think about our show and help spread the word about the #BoutiqueChat Podcast.
Recent Posts: