Today on the Boutique Chat Podcast Faith Parker, CEO of the Boho Bungalow, joins us for How to Achieve Freedom in Your Business.
Today Faith discusses the systems and processes she implemented in her 3 storefronts so can she can have the freedom to live in Costa Rica part-time. You'll learn that not only are SOPs important, but also the culture you create in your team. Tune in to hear Faith explain how you can achieve more freedom in your business.

>> EPISODE 314 – LISTEN NOW ON iTunes <<
>> EPISODE 314 – LISTEN NOW ON Spotify <<
See the Full Boutique Chat Podcast Website here
Episode Rundown:
00:06:40 Buying for a Non-Apparel Boutique
00:09:10 Profit First
00:13:26 Opening Multiple Locations
00:16:56 Systems, Processes, & Team Culture
00:22:40 Employee Rewards & Pay
MAIN POINTS IN HOW TO ACHIEVE FREEDOM IN YOUR BUSINESS
---
Customers vote for the inventory want with their dollars.
The more you grow, the more hats you can take off.
Building good team culture is everything! Your employees need to feel seen, heard, and understand how important they are.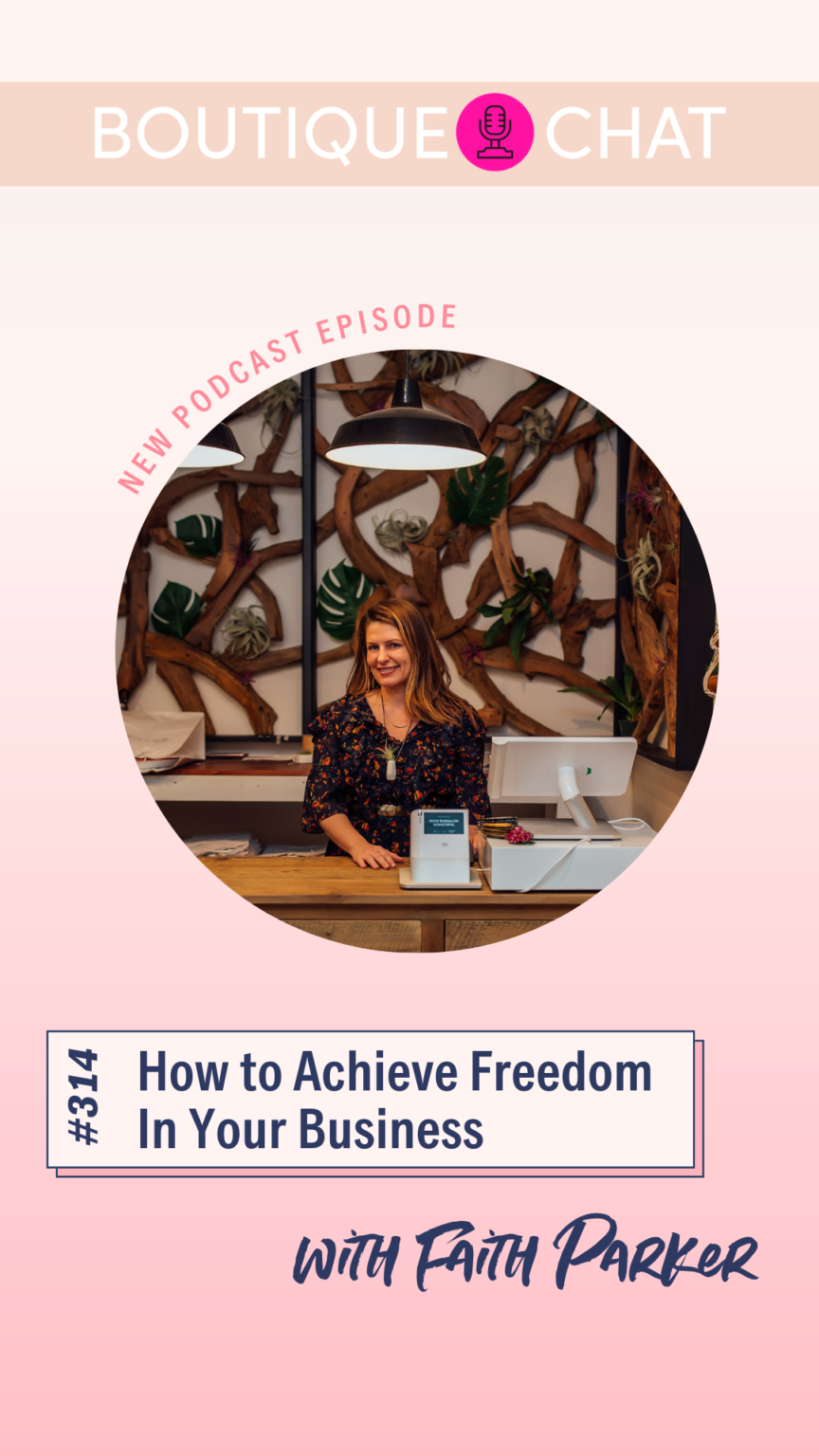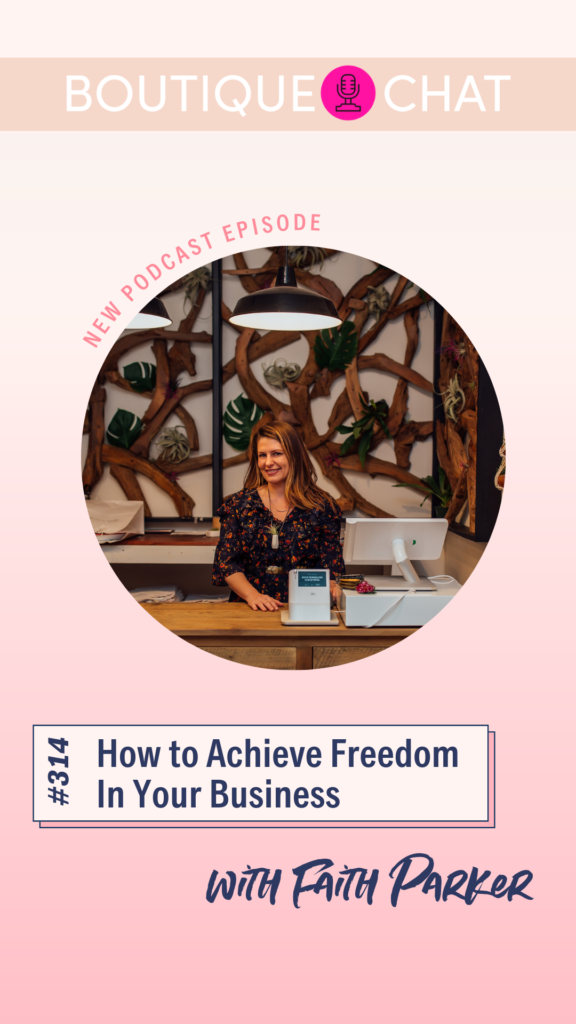 FAVORITE QUOTES IN HOW TO ACHIEVE FREEDOM IN YOUR BUSINESS
---
"The more you grow, the more hats you can take off." -Faith Parker
"I shine a light on them (employees) and they get to share. They feel supported and they feel a part of a community. I want them to do that for our customers, so I think it's important I do that for them." -Faith Parker
"Hire slow, fire fast. You know when it's not a good fit. Don't drag it on, pull that band-aid off and move on because there is someone out there that is going to be a better fit for that position." -Faith Parker
Where to find & reach Faith:
Instagram: @bohobungalow
Website: https://www.thebohobungalow.com/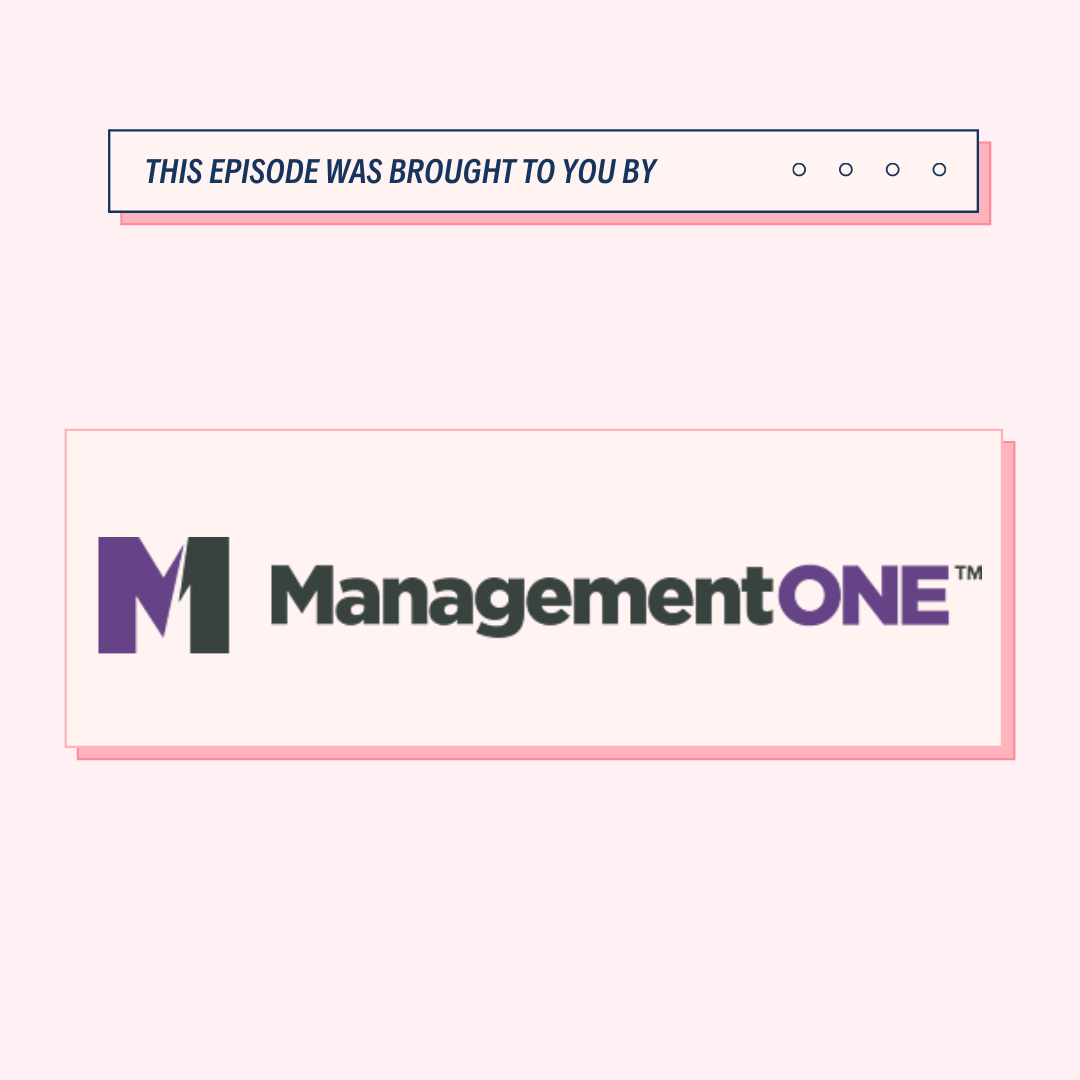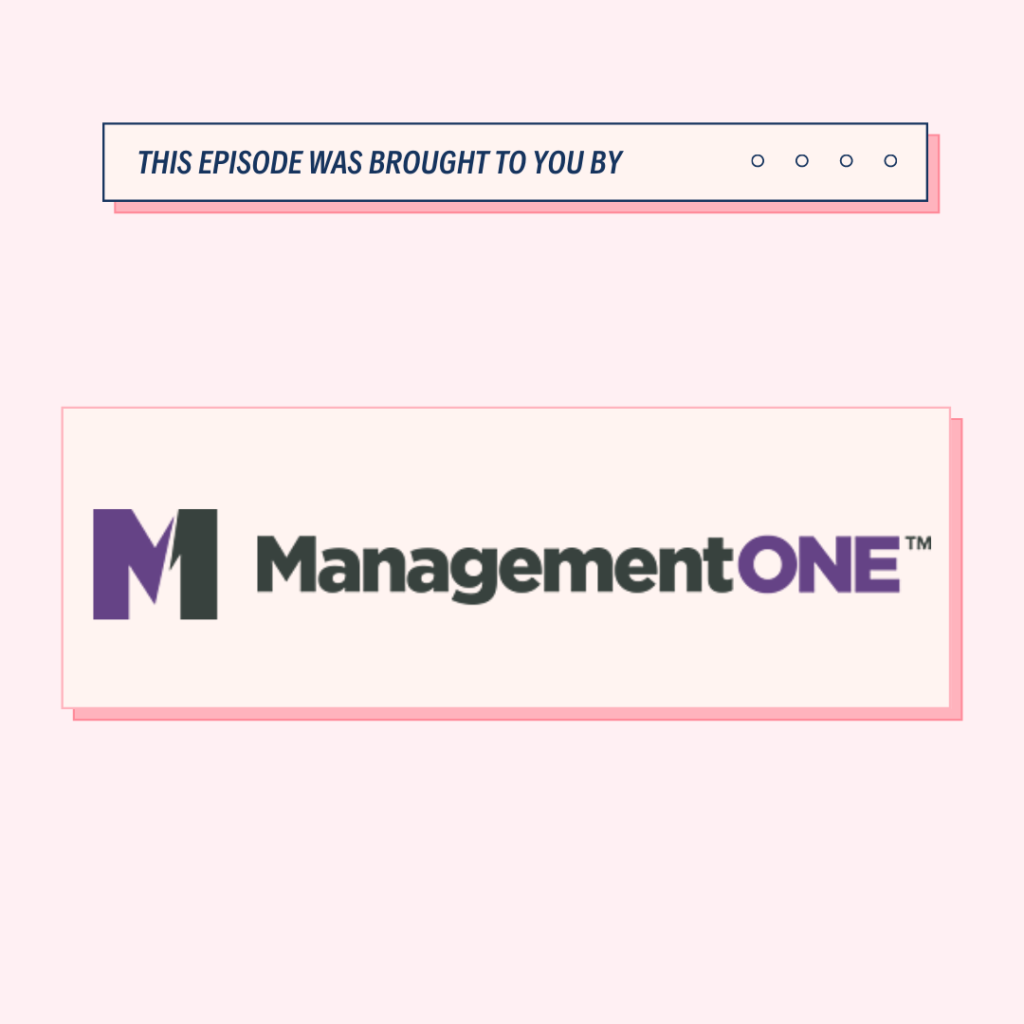 Today's episode was brought to you by Management One. Learn how to make more money with your inventory, increase cash flow, and drive growth in your business. Follow this link to learn more: https://www.management-one.com/boutique-hub
---
Join the Hub for more training, information, and connections.
www.theboutiquehub.com/join
Use the hashtag #AskAshley on Instagram, or tag her at @ajalderson or @theboutiquehubto suggest topics for the podcast and let us know what you thought about this episode!
Do you love the Boutique Chat Podcast?! Subscribe to our podcast and after that, leave us a review on iTunes Apple Podcasts here!
Original Air Date: May 18th, 2021
Do you love the details of  How to Achieve Freedom in Your Business? Let us know what you think about our show and help spread the word about the #BoutiqueChat Podcast.
Holiday Merchandising Must-Haves for Small Business Owners

Seasonal merchandising during the holidays can make a significant difference in your business's success. It's not just about offering the right products; it's also about creating a festive and inviting atmosphere that draws customers in and encourages them to make purchases. In this blog, we'll explore some holiday merchandising essentials for small business owners, along with tips on why they are essential for your success.

Retail Science and Systemization with Amy DeFauw, Katsch Boutique

Katsch Boutique owner Amy DeFauw shares her experience in managing multiple locations, building a successful team and the art of delegation.

Tips for Sourcing Wholesale in Downtown LA

If you're in the retail business, especially in fashion, textiles, or any other industry, sourcing wholesale goods from Downtown Los Angeles can be a game-changer. The Fashion District and the surrounding areas are home to a plethora of wholesalers offering a wide range of products at competitive prices. To help you navigate this bustling wholesale hub successfully, we've compiled a list of valuable tips that will make your wholesale sourcing journey in Downtown LA a breeze.