Today Dr. J.J. Peterson, Chief of Teaching and Facilitation at StoryBrand, joins us for How To Build A Memorable Brand. J.J. goes over what elements are needed to create a successful story and how narrative transportation can create more revenue for you. He also goes over important topics such as how to balance your authority and empathy, when to sell and when not to, and how to create a consistent story for your brand. Bring along your notebook because there's no doubt today's episode will help transform your business. 
>> EPISODE 258 – LISTEN NOW ON iTunes <<
Don't Have iTunes? Listen on Libsyn here
See the Full Boutique Chat Podcast Website here
MAIN POINTS:
---
Your customer is always the hero of the story. 
Keep your story consistent. What is the word that your customer wants to be described as, then build content around that word.
Know how to balance authority and empathy.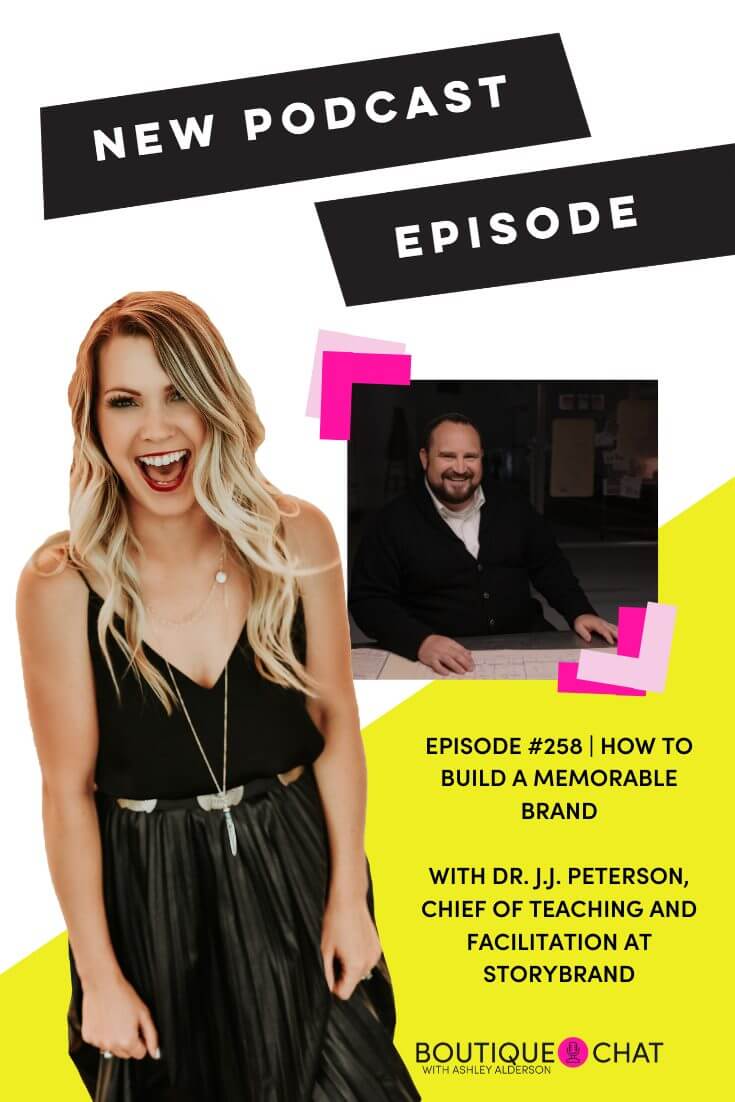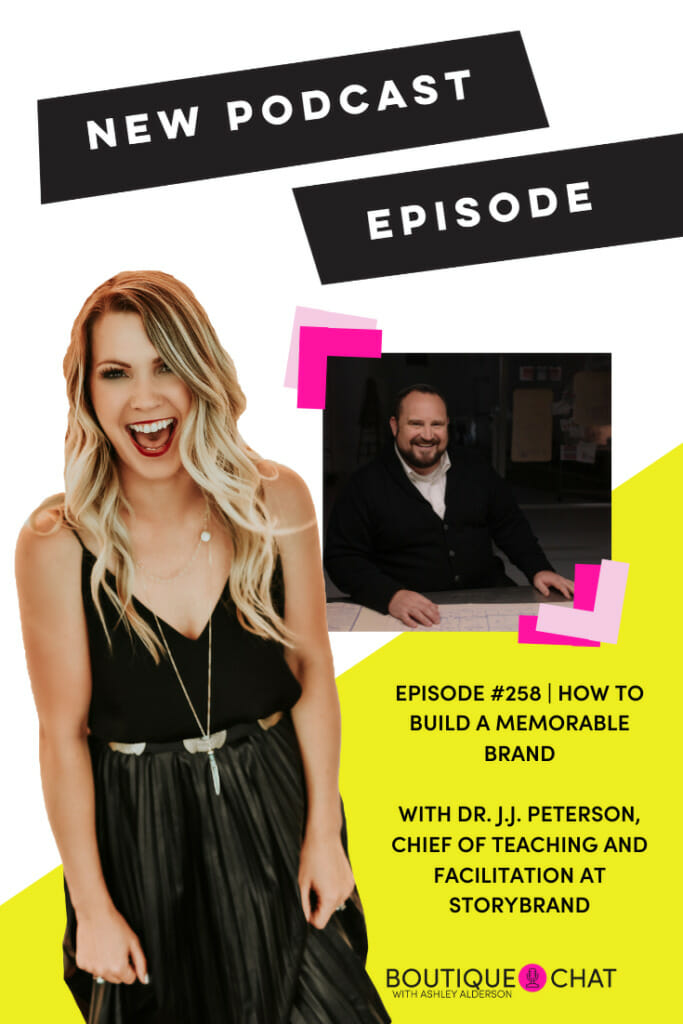 FAVORITE QUOTES:
---
"You need to tell a consistent story. A story that has fidelity and coherency about your brand. They will see themselves in the story, they are then more likely to like you and buy something from you."-J.J.
"In this time in particular, what value can I bring to my customer. Not what can I get from them, but what value can I bring to them."-J.J.
"You can be authentic and vulnerable in all areas of your life except you cannot be vulnerable in the area you are trying to be a guide for your customer."-J.J.
Where to follow and find J.J. :
Instagram: @storybrand_ & @jjpeterson321
Use the code BMSUBH20 on https://www.businessmadesimple.com/.
SIGN UP FOR EMAIL UPDATES ON OUR WEBSITE:
https://theboutiquehub.com/boutique-summit-2020/
Join the Hub for more training, information, and connections.
www.theboutiquehub.com/join
Use the hashtag #AskAshley on Instagram, or tag her at @ajalderson or @theboutiquehubto suggest topics for the podcast and let us know what you thought about this episode!
Want to be our listener of the week? Then Subscribe to our podcast and after that, leave us a review on iTunes Apple Podcasts here!
Original Air Date: May 5th, 2020
Do you love the details How To Build A Memorable Brand? Let us know what you think about our show and help spread the word about the #BoutiqueChat Podcast.
Related Posts:
How to Succeed as an Entrepreneur