Email is still one of the most effective marketing strategies. In today's episode, Jane Kasper goes over how to segment your list, how to increase your open rate, and how to layout your emails. But that's not all, tune in to get all the details on how to master email and text marketing.

>> EPISODE 327 – LISTEN NOW ON iTunes <<
>> EPISODE 327 – LISTEN NOW ON Spotify <<
See the Full Boutique Chat Podcast Website here
Main Points in How to Master Email and Text Marketing
---
Segmented marketing is so important. People are more likely to buy when you are sending them a shoe in their size and their style!
Start with cleaning your email list. This will improve your open rate!
Don't overuse discount codes. We train our customers. If you give a discount every time they are on the site, they are always going to expect a deal.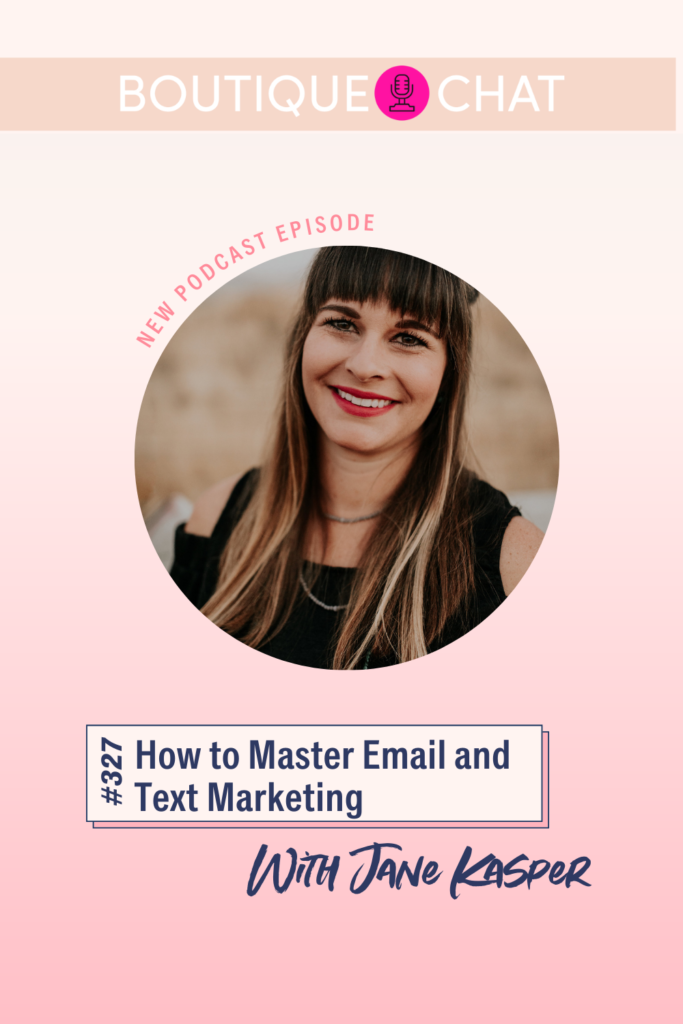 Favorite Quotes
---
"People love to know the business. If not, they would be shopping with Macy's. But they are shopping with us because of us. -Jane Kasper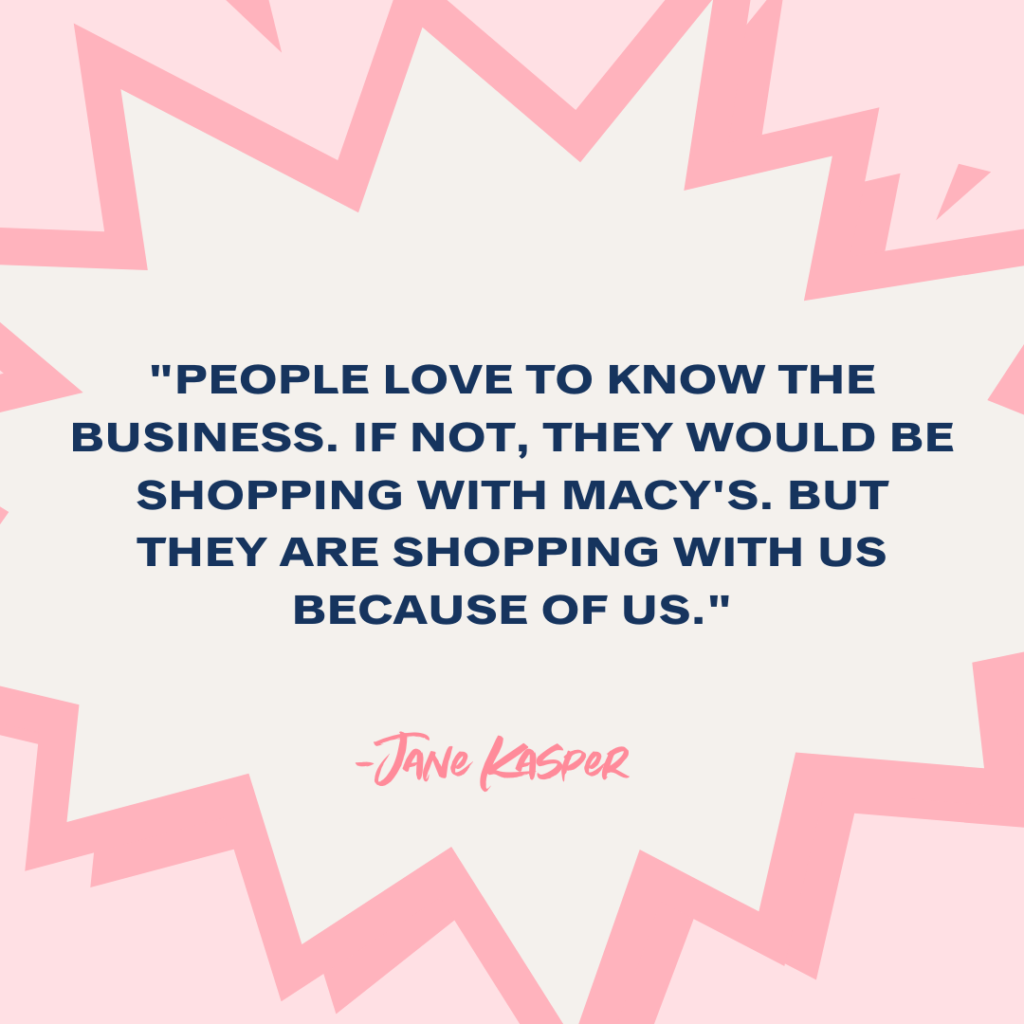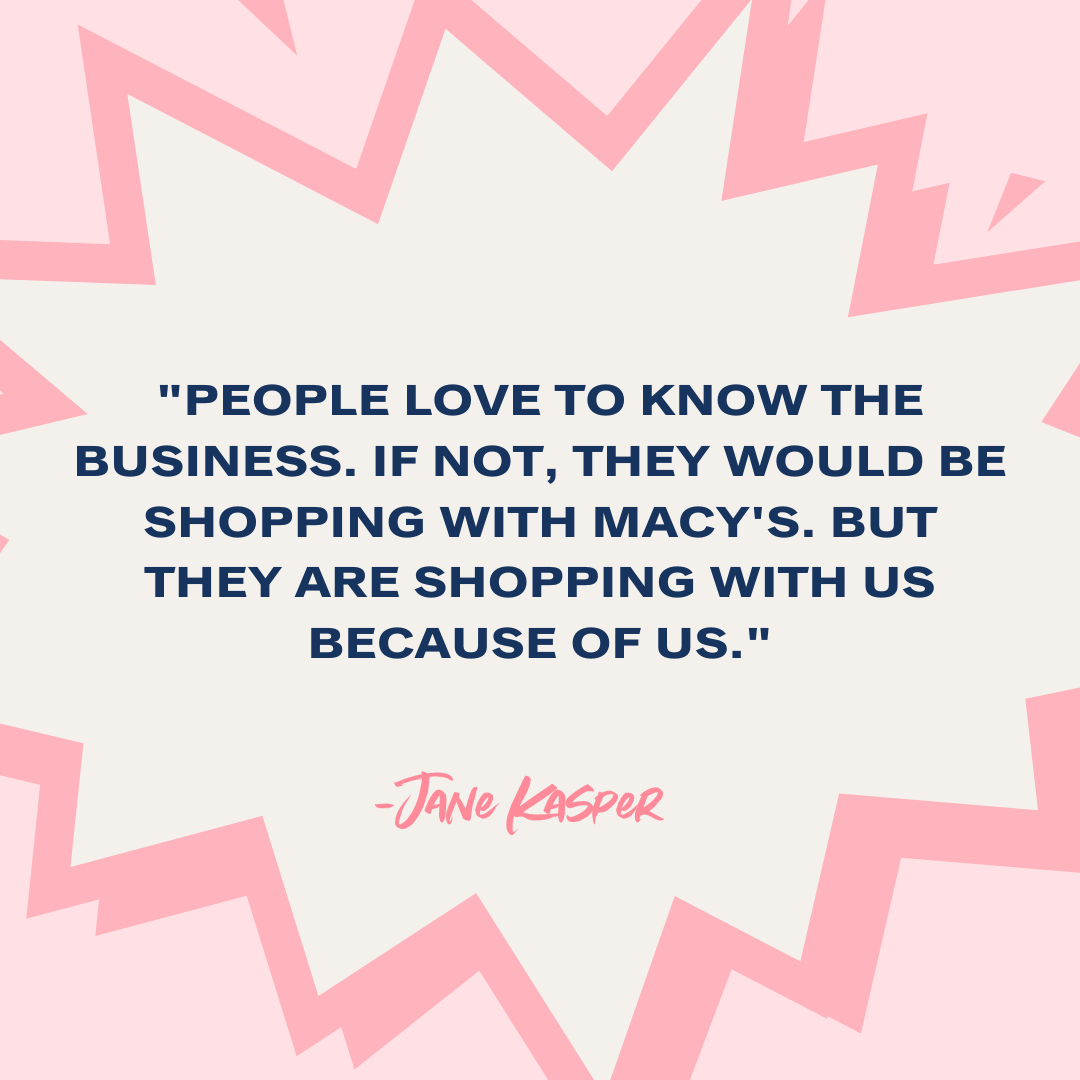 "Make sure your emails are between 2-4 sentences." -Jane Kasper
Jane's Information:
Instagram: @ruralhaze
Facebook: Rural Haze & Glow Group
Glow Group Pricing: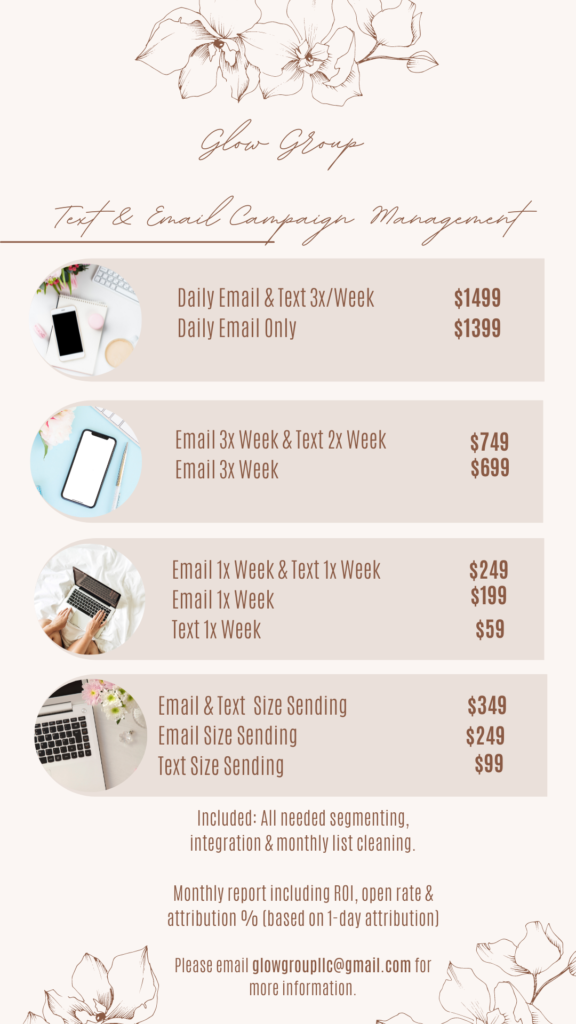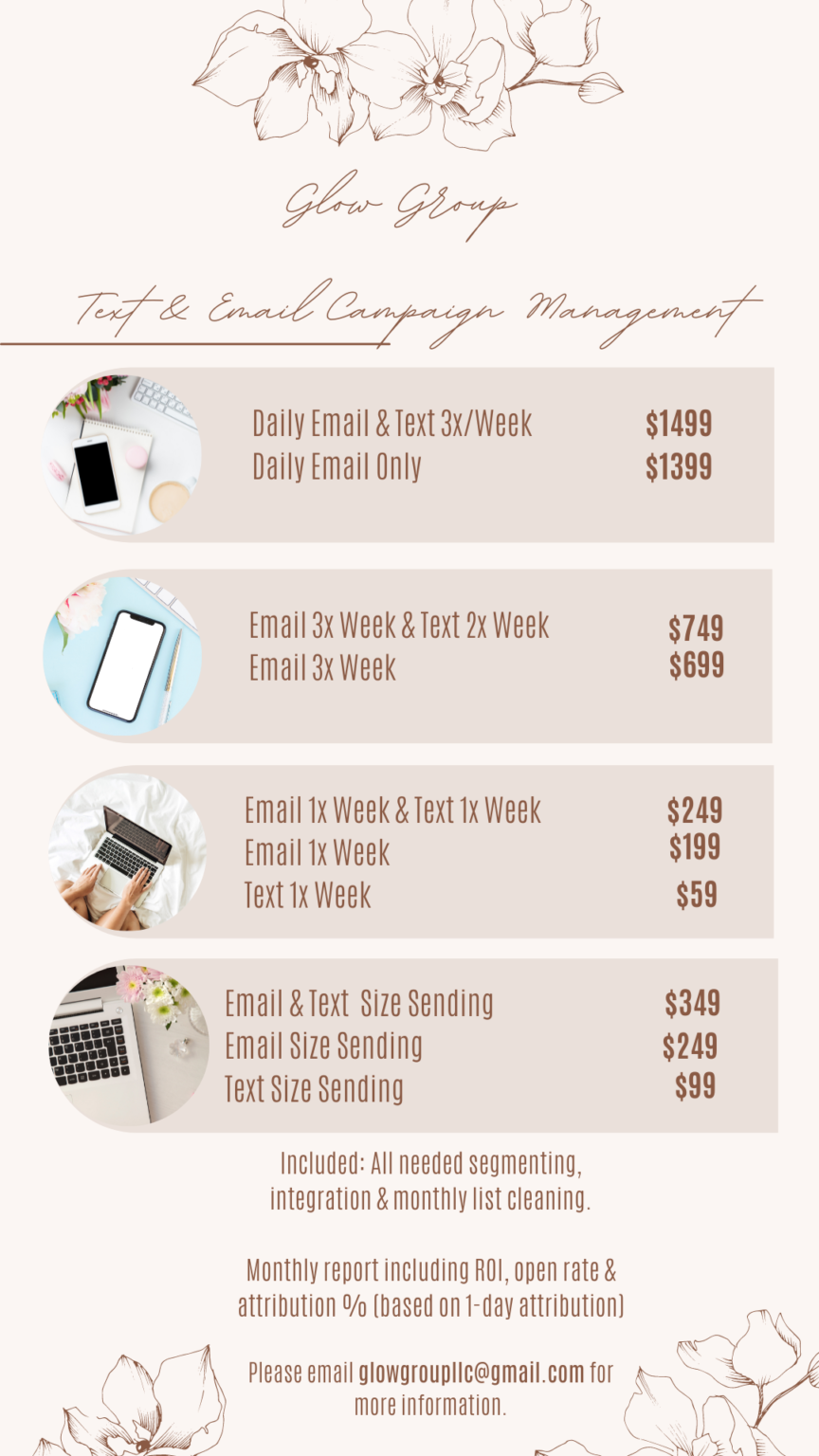 Special discount for the podcast listeners:
1. $100 off your first month of campaigns
2. 10% off your buildout
Contact the Glow Group team here: Glow Group
Learn more about Hubventory here: https://hubventory.com/
Learn more about 2022 Boutique Boss Planner here: https://retailbootcamp.mykajabi.com/2021%20Planner
---
Join the Hub for more training, information, and connections.
www.theboutiquehub.com/join
Use the hashtag #AskAshley on Instagram, or tag her at @ajalderson or @theboutiquehubto suggest topics for the podcast and let us know what you thought about this episode!
Do you love the Boutique Chat Podcast?! Subscribe to our podcast and after that, leave us a review on iTunes Apple Podcasts here!

Original Air Date: August 17th, 2021
Do you love the details of How to Master Email and Text Marketing? Let us know what you think about our show and help spread the word about the #BoutiqueChat Podcast.
Recent posts:
Maximizing Events and the Customer Experience with Jodi Stevens, Bless Your Heart Boutique

Today I am chatting with an OG member of The Hub and the queen of events Jodi Stevens, owner of Bless Your Heart Boutique! In addition to taking me through the evolution of her storefront and the lessons she's learned along the way, Jodi shares all her event planning tips and tricks, and specifically how…

The Boutique Hub at Atlanta Apparel

The Boutique Hub Team can't wait to head back to Atlanta market with you all! There is so much going on so we want to make sure you're prepared. Here's what you need to know about the March 2023 Atlanta market…

Scaling With Systems with Denise Albright

We have a lot to talk about in this episode! I'm joined by Denise Albright, a creative entrepreneur who founded her first company in 1999 and has had an entrepreneurial mindset since childhood. After taking a break in 2007 to focus on her family, Denise's entrepreneurial spirit was reignited in 2015 when a production delay…