Today on the Boutique Chat Podcast Jasmene Bowdry, CEO of SHIFT StyleHouse & The Boutique Teacher, joins us for How to Serve Your Ideal Customer. Jasmene is a fashion and retail leader with over 12 years of experience from corporate companies to entrepreneurial endeavors. She will go over how to cater to your ideal customer, the secret to a perfect assortment plan, must-have apps for Shopify, collaboration tips, and so much more! Tune in to get all the details from this remarkable retail strategist!
>> EPISODE 287 – LISTEN NOW ON iTunes <<
Don't Have iTunes? Listen on Libsyn here
See the Full Boutique Chat Podcast Website here
Key Points:
---
Know your ideal customer. You can't serve everyone!
Your assortment should always include basics or staple pieces.
Looking to others won't make your business strong, knowing your numbers will!
Favorite Quotes
---
"Getting direct feedback from your customer is the best feedback you're ever going to get." -Jasmene
"Don't try to follow what everybody else is doing, know your numbers for yourself. Know the reason things are happening in your business is because of the research and due diligence you've done."-Jasmene
"I always recommend to my clients having more staple pieces, having more wearable pieces, and then sprinkling in trends."-Jasmene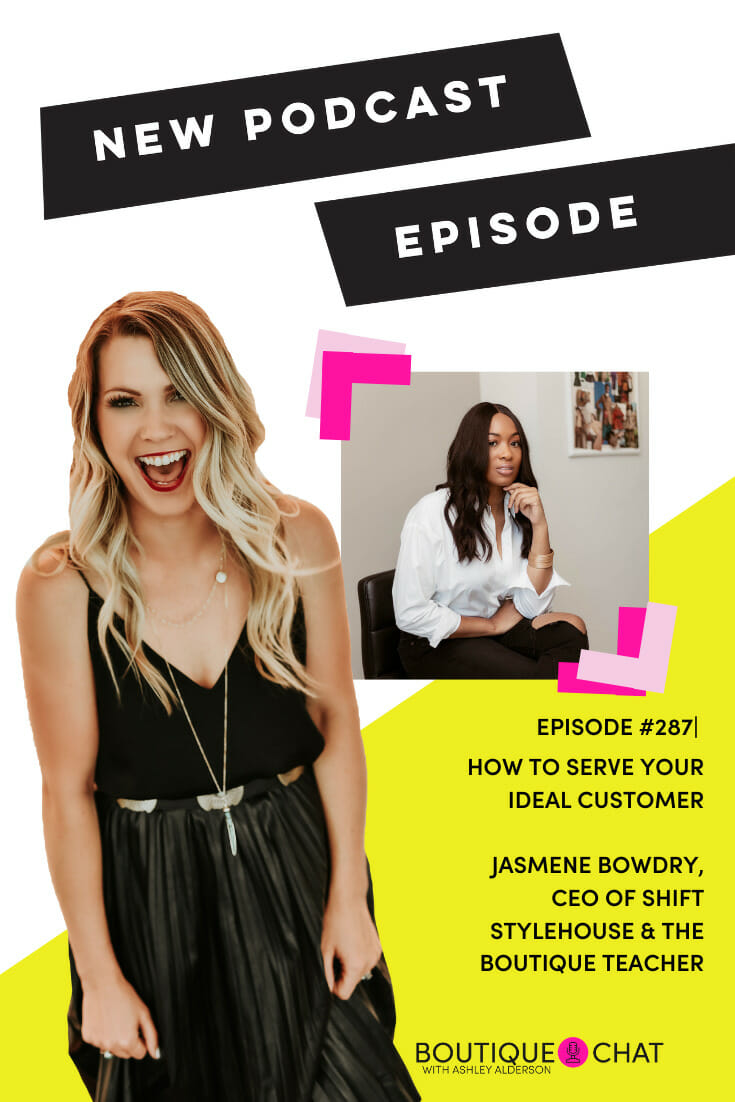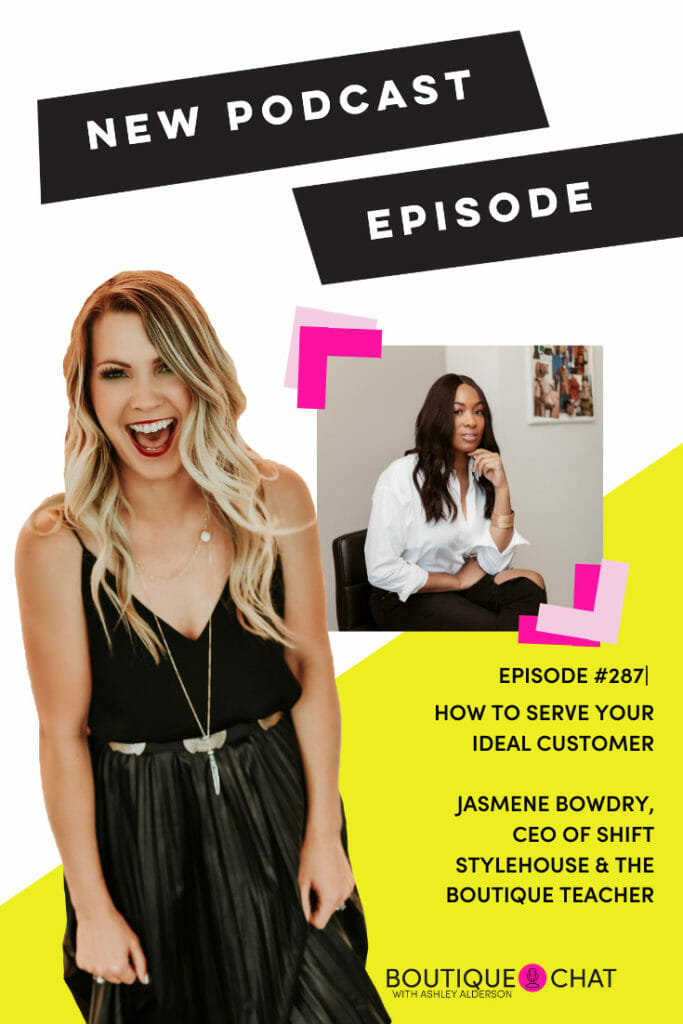 Where to find Jasmene:
Website: jasmenebowdry.com
Instagram: @jasmenebowdry
Resources mentioned:
---
SIGN UP FOR EMAIL UPDATES ON OUR WEBSITE:
https://theboutiquehub.com/boutique-summit-2020/
Join the Hub for more training, information, and connections.
www.theboutiquehub.com/join
Use the hashtag #AskAshley on Instagram, or tag her at @ajalderson or @theboutiquehubto suggest topics for the podcast and let us know what you thought about this episode!
Want to be our listener of the week? Then Subscribe to our podcast and after that, leave us a review on iTunes Apple Podcasts here!
Original Air Date: December 1st, 2020
Do you love the details How to Serve Your Ideal Customer? Let us know what you think about our show and help spread the word about the #BoutiqueChat Podcast.
Recent Posts:
How to Recession-Proof your Business

We know that nothing in the economy is ever certain. But whether you are feeling the weight of stand-still sales now, or just want to be prepared for anything, use these tried and true strategies to recession-proof your business from the Hub.

Building A Strong Legal Foundation For Your Business

Learn all the things that you need to know to make sure that your business is set up on a strong legal foundation right from the jump.