Today on the Boutique Chat Podcast Ashley Wakefield, CEO of Sophie, joins us for How to Use Data to Grow Your Boutique & Advice on Selling Shoes. Ashley has been in business for over 13 years and she is known for her expertise in selling shoes. She goes over the reports she uses for inventory decisions, managing purchase orders, and lessons from selling shoes. But that's not all, tune in to hear get more advice from this successful boutique owner!
>> EPISODE 305 – LISTEN NOW ON iTunes <<
Don't Have iTunes? Listen on Libsyn here
See the Full Boutique Chat Podcast Website here
Episode Run-Down:
00:03:08 How I Started My Boutique
00:12:10 The Reports Used for Inventory Decisions
00:18:25 Category Analysis
00:21:58 Lessons From Selling Shoes
00:25:47 Managing Purchase Orders
00:33:36 Tips on Selling Shoes
00:39:42 How to Stay Unique
MAIN POINTS
---
1.) Serve before you sell. Don't let your inventory control you.
2.) It's important to have great relationships with your vendors and reps.
3.) Know your niche and learn how to set yourself apart from others.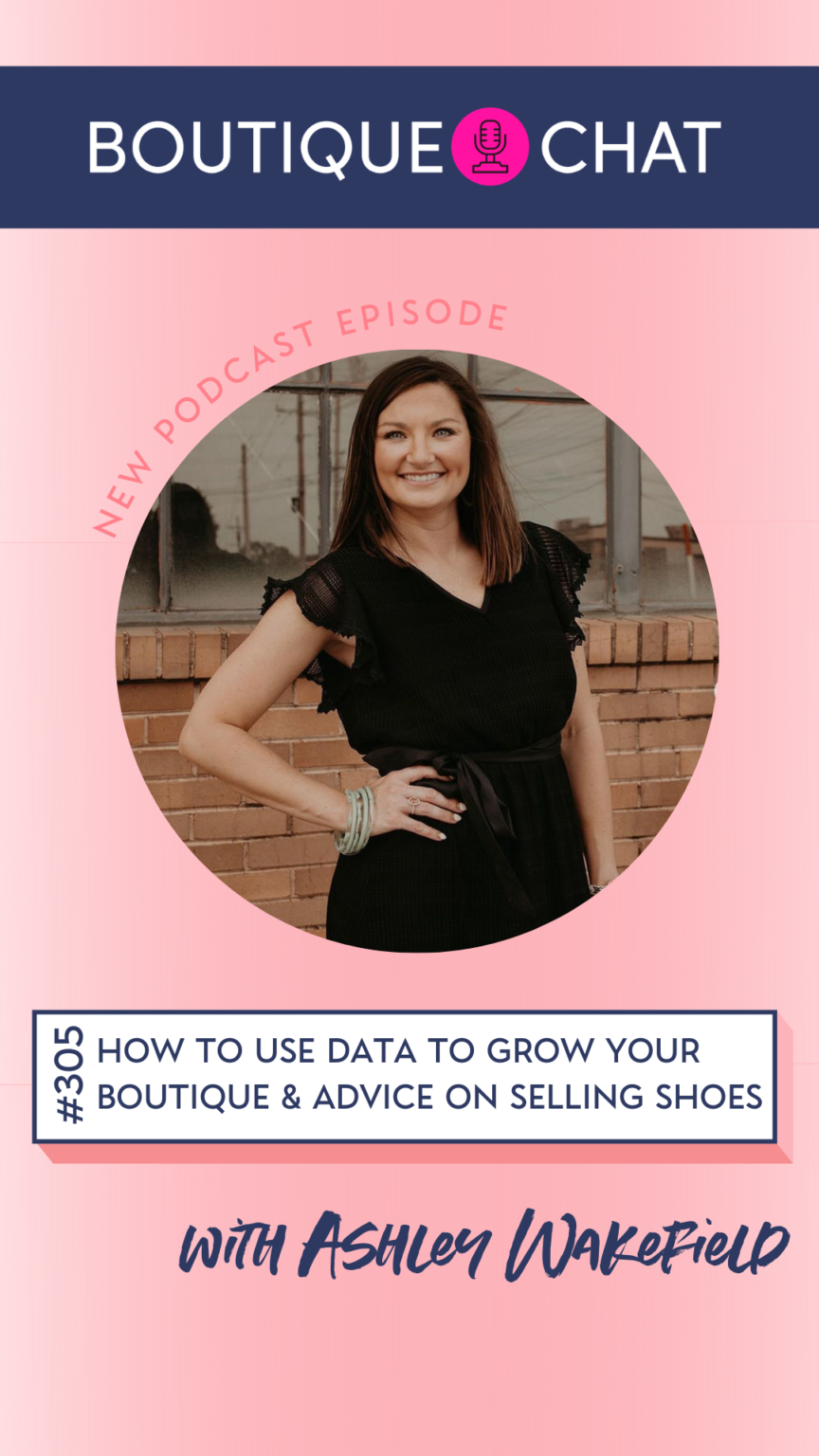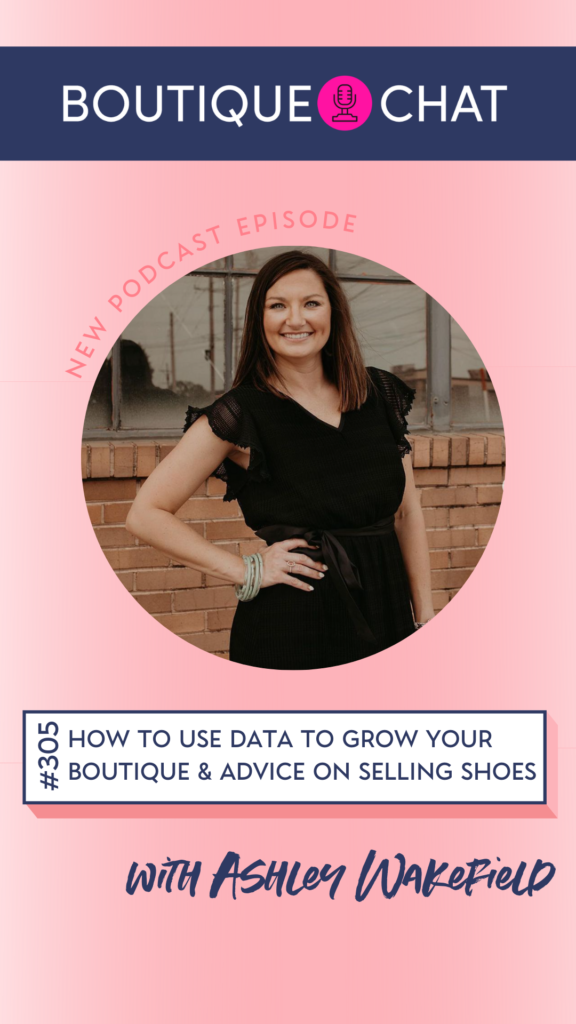 FAVORITE QUOTES

---
"You definitely have to find your niche and keep focused. I didn't do that for a long time and the inventory controlled me, I didn't control it." -Ashley Wakefield
"Being really invested in your customers as people, not just dollar signs, I think is infinitely important." -Ashley Wakefield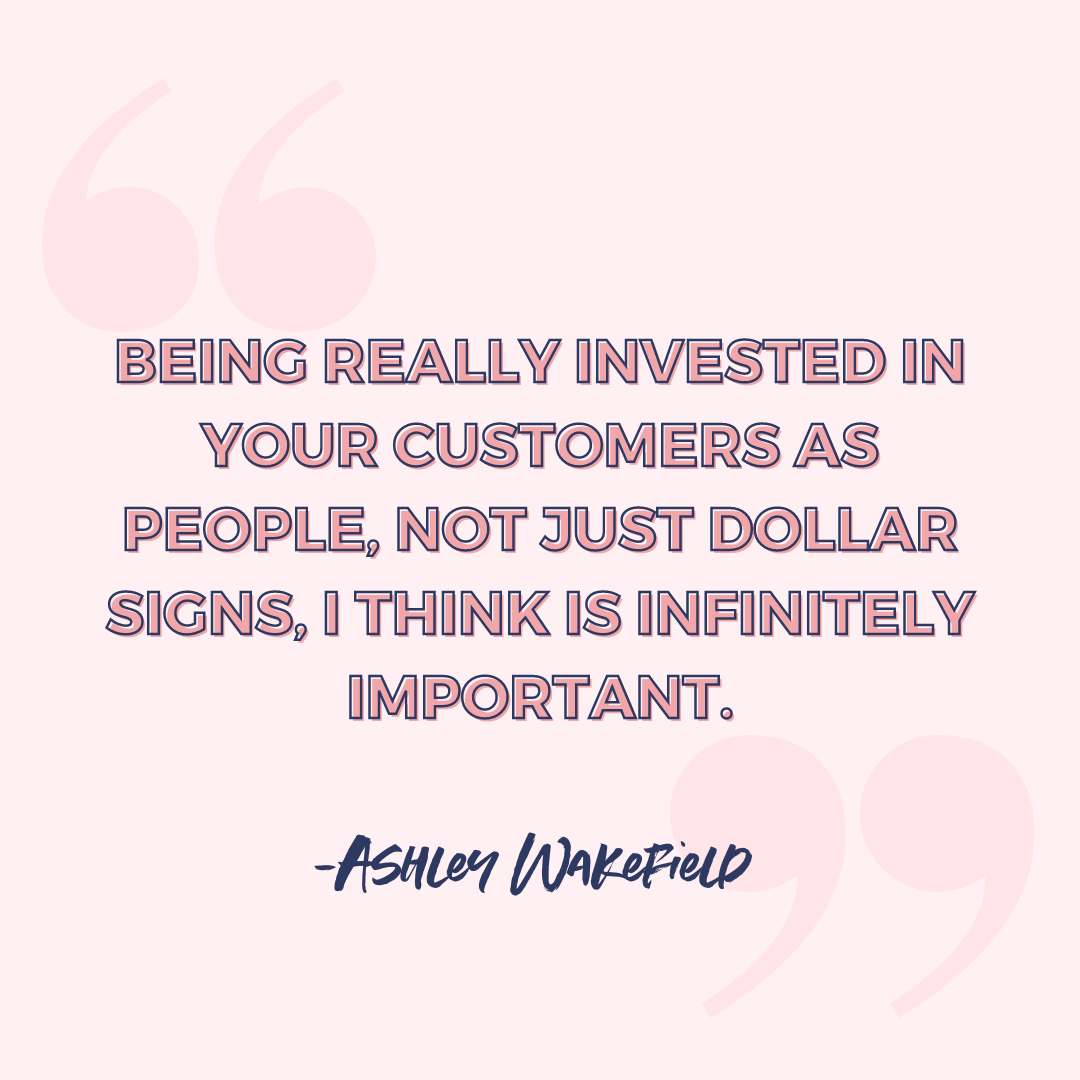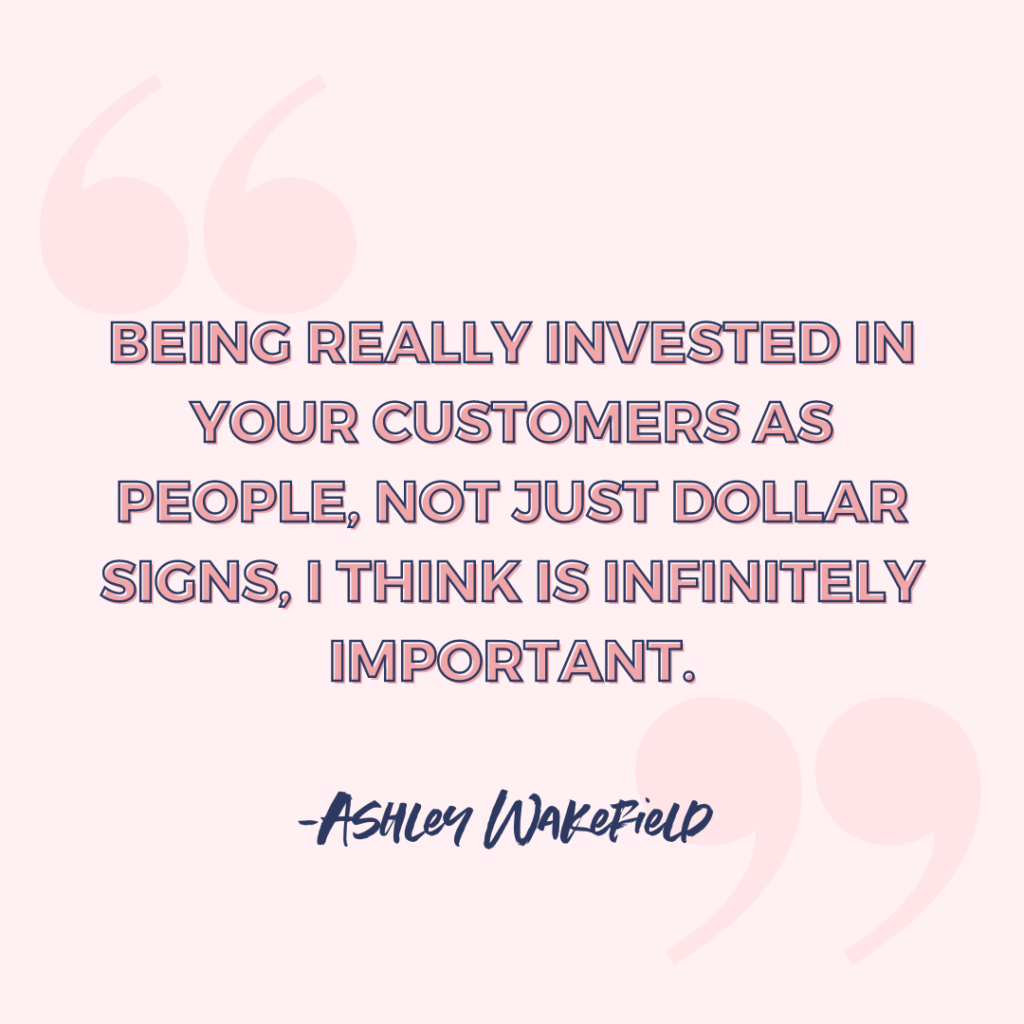 "Sometimes you need to have a person without an emotional connection to give you that real-deal raw look at the numbers." -Ashley Wakefield
"It's so important in today's retail climate to have great relationships with your vendors and reps." -Ashley Wakefield
Where to find Ashley:
Website: https://sophieshoes.com/
Instagram: @awakefield84 & @sophieshoesjoplin
Resources Mentioned:
Instagram Ignite Masterclass. Join 1000's of Retail Store Owners, E-commerce Brands, Wholesalers, Makers & Boutiques to grow your Instagram Income Stream.
---
Join the Hub for more training, information, and connections.
www.theboutiquehub.com/join
Use the hashtag #AskAshley on Instagram, or tag her at @ajalderson or @theboutiquehubto suggest topics for the podcast and let us know what you thought about this episode!
Do you love the Boutique Chat Podcast?! Subscribe to our podcast and after that, leave us a review on iTunes Apple Podcasts here!
Original Air Date: March 16th, 2020
Do you love the details of How to Use Data to Grow Your Boutique & Advice on Selling Shoes? Let us know what you think about our show and help spread the word about the #BoutiqueChat Podcast.