Get ready because we are pulling back the curtain big time on The Boutique Hub today and taking you behind the scenes of our social media presence with our wonderful Content Coordinator, Charlee Johnston. Initially brought on as an intern, Charlee is now a full-time team member of The Boutique Hub, and in this episode, we're diving into so much, including how to hire a social media intern and how to make your own TikToks and reels more successful.
Listen in as Charlee shares what the internship process was like from her experience with The Boutique Hub, what made her want to stay on with the position, and what made the hiring, onboarding, and training period successful for everyone involved. We also discuss how Charlee maximized her experience with TikToks and reels, and she divulges what boutique owners who are successful on social media all have in common – and what they are doing right!
>> Making TikTok Work For Your Boutique Business – LISTEN NOW ON iTunes <<
>> Making TikTok Work For Your Boutique Business – LISTEN NOW ON Spotify <<
See the Full Boutique Chat Podcast Website here
Watch the interview on YouTube:
What You'll Learn From Making TikTok Work For Your Boutique Business
What made Charlee pursue the internship at The Boutique Hub.
How to hire an intern for your social media.
Why TikTok is critical for business owners today.
How to translate TikTok into sales and traffic.
How TikTok is different from other platforms.
The best content for boutiques on TikTok.
The best way to find trends on TikTok.
What a day at The Boutique Hub is like for Charlee.
How to repurpose TikTok content for other platforms.
What "UGC" is and how to leverage it.
Charlee's tips for getting started on TikTok.
What successful boutiques on TikTok all have in common.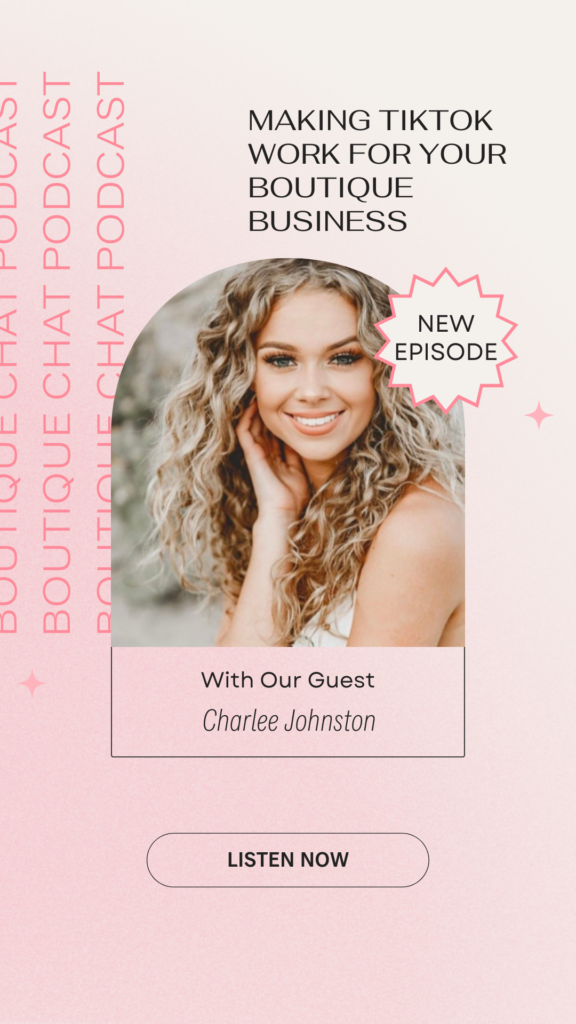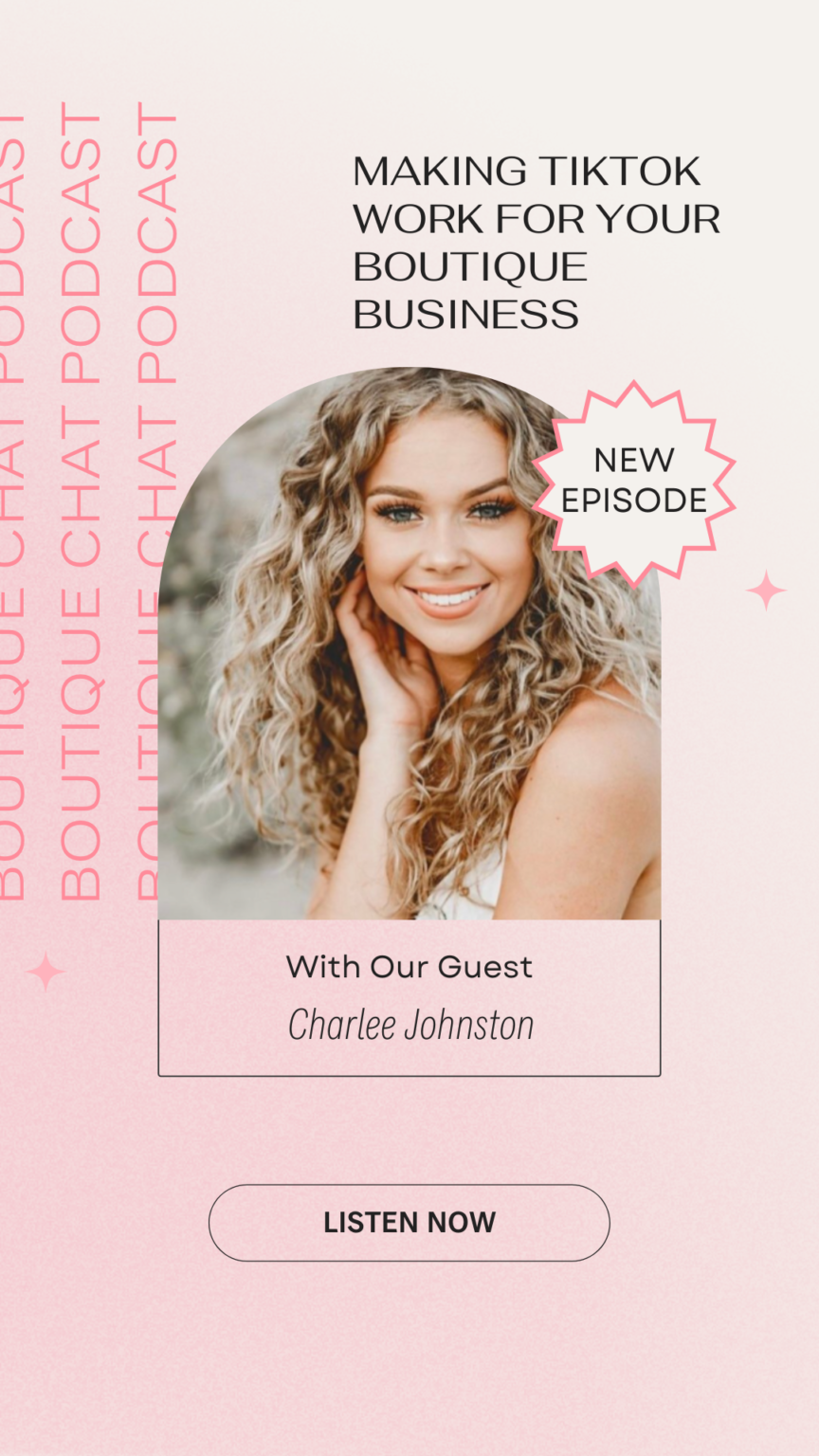 Favorite Quotes from Charlee Johnston
"There is so much potential for viral marketing." – Charlee Johnston [12:25]
"That's the beauty of TikTok – it's not a hard-selling platform." – Charlee Johnston [16:00]
"Make the most out of your time and maximize your reach." – Charlee Johnston [24:20]
---
Resources Featured In This Episode:
---
Join the Hub for more training, information, and connections.
www.theboutiquehub.com/join
Use the hashtag #AskAshley on Instagram, or tag her at @ajalderson or @theboutiquehub to suggest topics for the podcast and let us know what you thought about this episode!
Do you love the Boutique Chat Podcast?! Subscribe to our podcast and after that, leave us a review on iTunes Apple Podcasts here!

Original Air Date: June 14th, 2022
Do you love the details of Making TikTok Work For Your Boutique Business? Let us know what you think about our show and help spread the word about the #BoutiqueChat Podcast.
Recent Posts: