SEO stands for "search engine optimization." It is the process of getting traffic from the "free," "organic," "editorial" or "natural" search results on search engines. These SEO tips are a simple way to drive more traffic to your retail business.
Here are 5 tips to optimize your SEO strategy for your small business!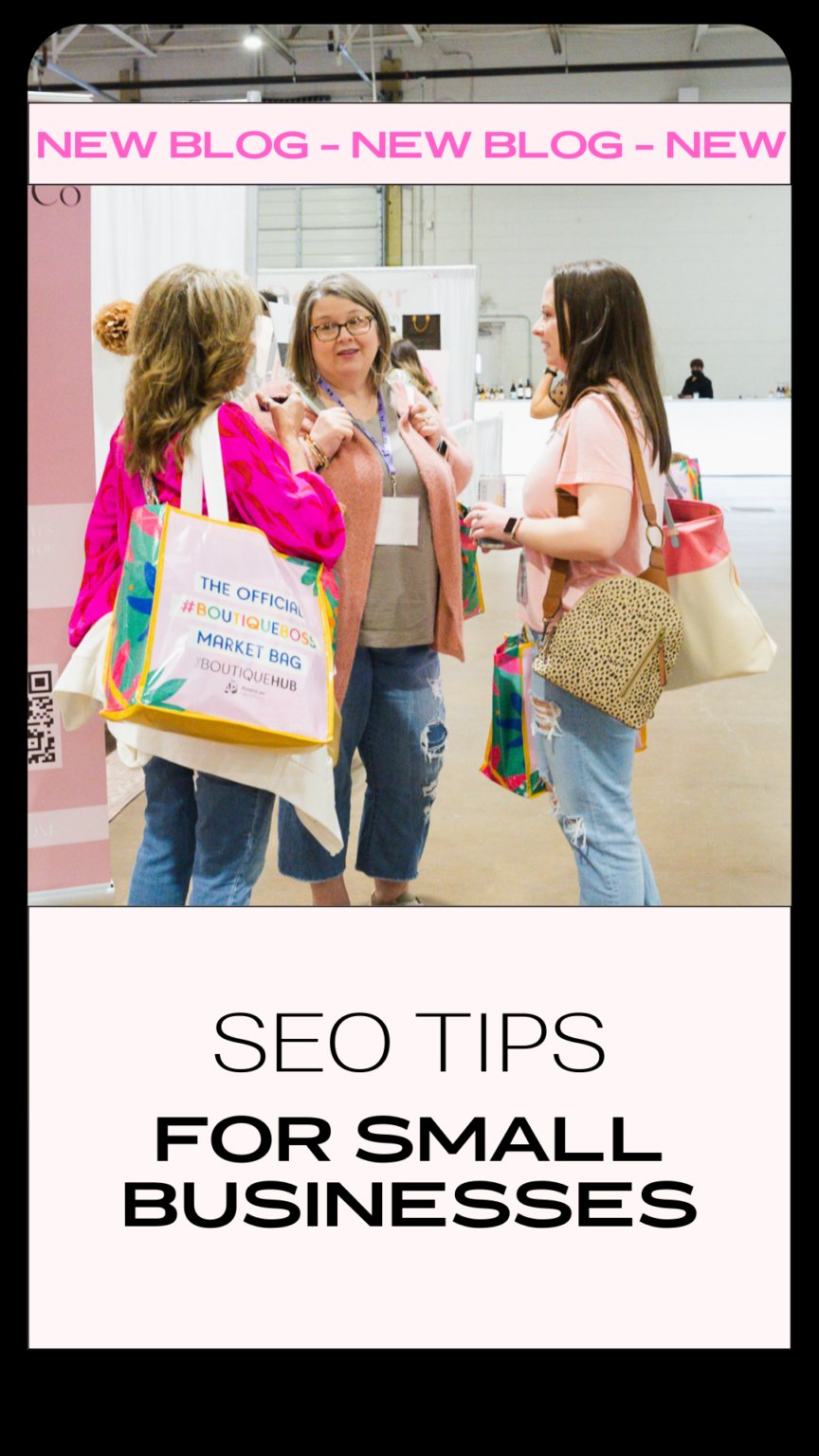 Optimize Google My Business
Google My Business is a business directory owned by Google. Google My Business ensures that accurate business information is provided to searchers.
Google My Business can be extremely beneficial if you have a retail location so that your address and store hours will be available for people searching for stores or services in your area.
In order to optimize your Google My Business account be sure to add recent photos of your business and respond to any and all reviews professionally.
Know your Customers
The first step to a good SEO strategy is knowing your customers and who you are trying to target. You can't come up with keywords unless you know what your ideal customer is searching for.
Identify who your target customer is and what their pain points are, what they are searching for, and keywords that might attract them to your site.
Come Up with the Right Keywords
Think about keywords that your ideal customers are likely to search for. You can also consider seasonal keywords such as "swimsuits, shackets, or holiday looks".
Keywords Everywhere is a free Chrome extension that helps you with keyword research and trend data on other websites. You will now be able to see the most relevant keywords for each of your
products, but you will also be able to see the search volume for each of those keywords.
Use these keywords on your website pages and product descriptions to help them rank higher when customers search using those keywords.
Start by using keywords in the URL. Be sure to also include them in your titles as well as in your metadata descriptions (the brief text that tells search engines what your content is about).
Create Blogs
When done correctly, blogs are great to drive organic traffic to your website by increasing visibility. For example – someone who searches 'fall 2022 trends can come across your blog on Google. Let's say they read through the blog and click on the link at the bottom of the page that takes them to your Fall collection. They place an order and BOOM – you just got a new lead and customer off that ONE blog. organically too – that's huge!
Encourage Reviews
Another important part to a successful SEO strategy in encouraging good reviews. This will help potential customers drive traffic to your site and ultimately convert to a purchaser.
One way that you can encourage good reviews is by offering a reward or incentive. For example, you could say "leave us a 5-star review on Google My Business, screenshot and send it to us for a 15% off code!". This is a great way to utilize all business directories.
Responding to all reviews is also important because it shows potential and previous customers that you care.
Join The Boutique Hub
In the Boutique Hub membership, we have multiple resources in our extensive training library and weekly live training for in-depth SEO tips such as how to create backlinks for your business, how to get a #1 Google ranking, and so much more.
Save time, effort, and money in your business, by learning from & collaborating with vetted & trusted retailers from around the world. Access expert education, live support, vetted wholesale brands, trusted tools and in-depth industry news & education.
But most importantly, The Hub is a movement, of small businesses supporting one another in COMMUNITY over COMPETITION where together, our industry is stronger.
We hope you liked this blog on SEO Tips for Small Businesses. Follow along on Instagram for more content!