Happy Halloween! Today's post features some spooktacular Halloween graphic tees and gifts from our wholesale vendors! Be ahead of the curve this holiday season by shopping some of these amazing vendors from The Boutique Hub now. These wholesale products are so cute…it's scary!!!
You can find these amazing brands in our wholesale marketplace on The Boutique Hub or in our Boutique Brands & Vendors Group for members! Connect with these brands for details!
Bootiful Halloween Graphic Tees
These spooky-season graphic trees are perfect for your boutique's Halloween Queens. Graphic tee shirts are #TrendingNow and the holidays are no exception. Our wholesale vendors up their game every year. These shirts are a scream!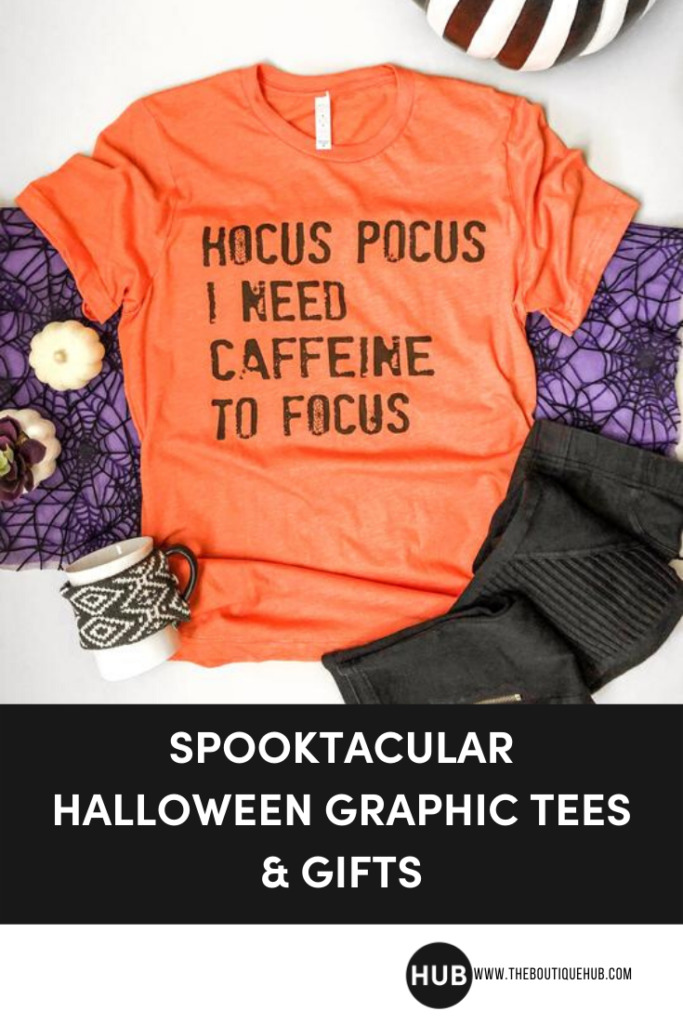 This Halloween Tee Shirt by Fox & Owl is #SquadGhouls! You can order from Fox and Owl on Tundra. The Boutique Hub has partnered with Tundra. Take $50 off your first wholesale order here. Use the new customer perk from The Boutique Hub, here, on the perks and discounts page!
#TrickOrTreatYourself With These Gifts!
The Boutique Hub's wholesale market is the perfect place to find holiday items like our spooktacular Halloween graphic tees and gifts. How do you showcase your seasonal items? Do you create your own section for them in the store, make a holiday collection on your website? What are your plans to make this season a profitable one?
If you'd like to discover more vetted wholesale brands like these, plus get exclusive specials, attend market meet-ups, or learn more about the Wholesale Boutique Box, join us as a member of The Boutique Hub here: (www.theboutiquehub.com/join)
OR Join us to feature your brand to thousands of boutique owners worldwide!