Today on the Boutique Chat Podcast Andrea Glenn, Owner of the Rusty Rose Boutique, joins us for Strategies for Sustaining Growth. Andrea goes over how she's created a successful and sustainable business over the past 10 years, how she pivoted her business during the COVID-19 pandemic, and her experience with vendor events. Tune in to hear more about Andrea's journey in becoming a well-established boutique!
>> EPISODE 276 – LISTEN NOW ON iTunes <<
Don't Have iTunes? Listen on Libsyn here
See the Full Boutique Chat Podcast Website here
MAIN POINTS:
---
The key is staying consistent and showing up for your customers.
Stay in your own lane. Comparison will kill your business. 
Don't fear change. Sometimes the scariest things will transform your life and business is the most amazing ways.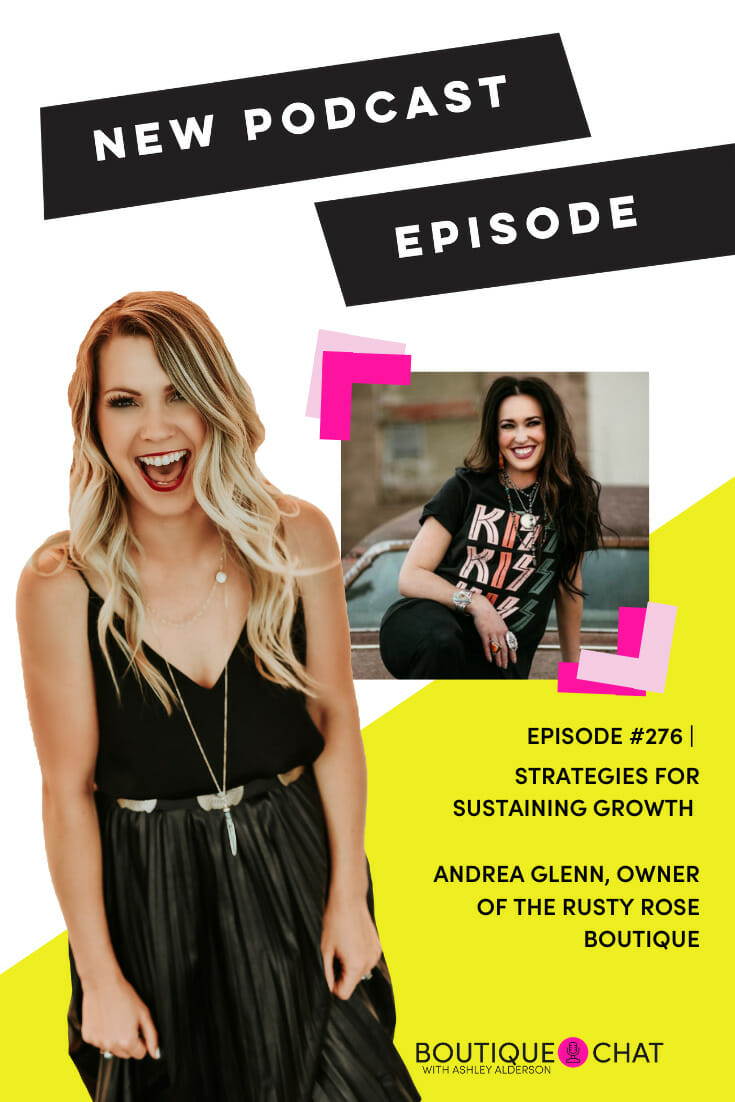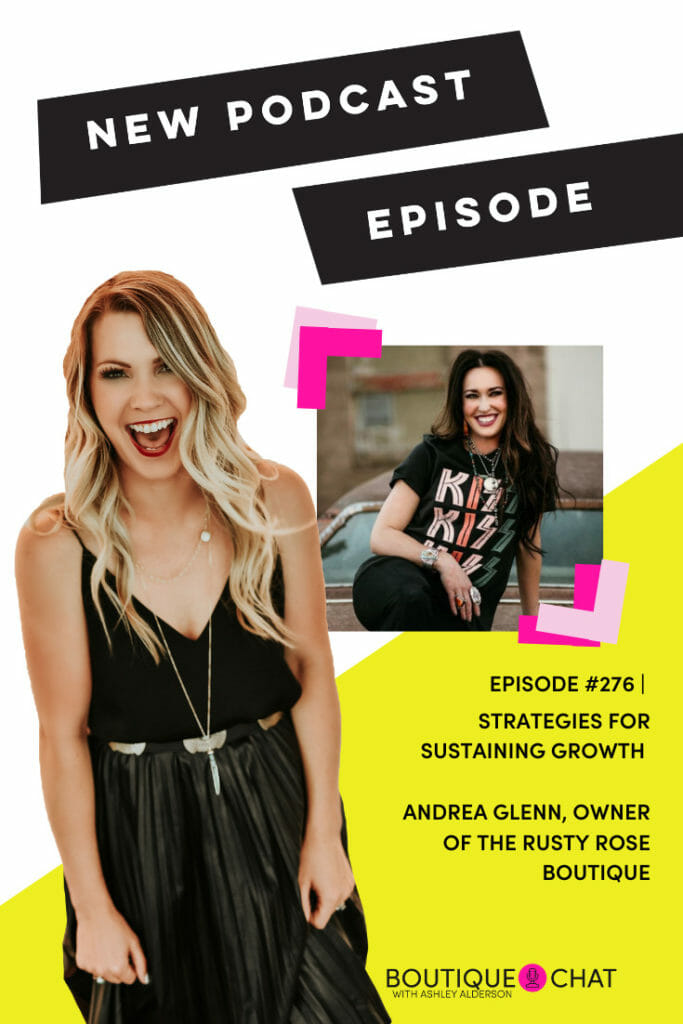 FAVORITE QUOTES:
---
"Sometimes uncomfortable situations make you better and help you grow." -Andrea
"I work really hard at staying in my own lane. Do you and do your own thing." -Andrea
"I think I was trying so hard to keep doing what I had been doing and it wasn't working anymore for me." -Andrea
Where to follow and find Andrea:
Instagram: @therustyrose & @andreaglenn84
Website: https://therustyrose.com/
Resources Mentioned:
SIGN UP FOR EMAIL UPDATES ON OUR WEBSITE:
https://theboutiquehub.com/boutique-summit-2020/
Join the Hub for more training, information, and connections.
www.theboutiquehub.com/join
Use the hashtag #AskAshley on Instagram, or tag her at @ajalderson or @theboutiquehubto suggest topics for the podcast and let us know what you thought about this episode!
Want to be our listener of the week? Then Subscribe to our podcast and after that, leave us a review on iTunes Apple Podcasts here!
Original Air Date: September 15th, 2020
Do you love the details  Strategies for Sustaining Growth? Let us know what you think about our show and help spread the word about the #BoutiqueChat Podcast.
Related Posts: