Question: What are the best days of the year for a boutique owner?

Answer: Black Friday, Small Business Saturday, & The Boutique Summit

So you're probably wondering when The Boutique Summit 2020 is, right??

DRUM ROLL……

Are you doing a happy dance with us??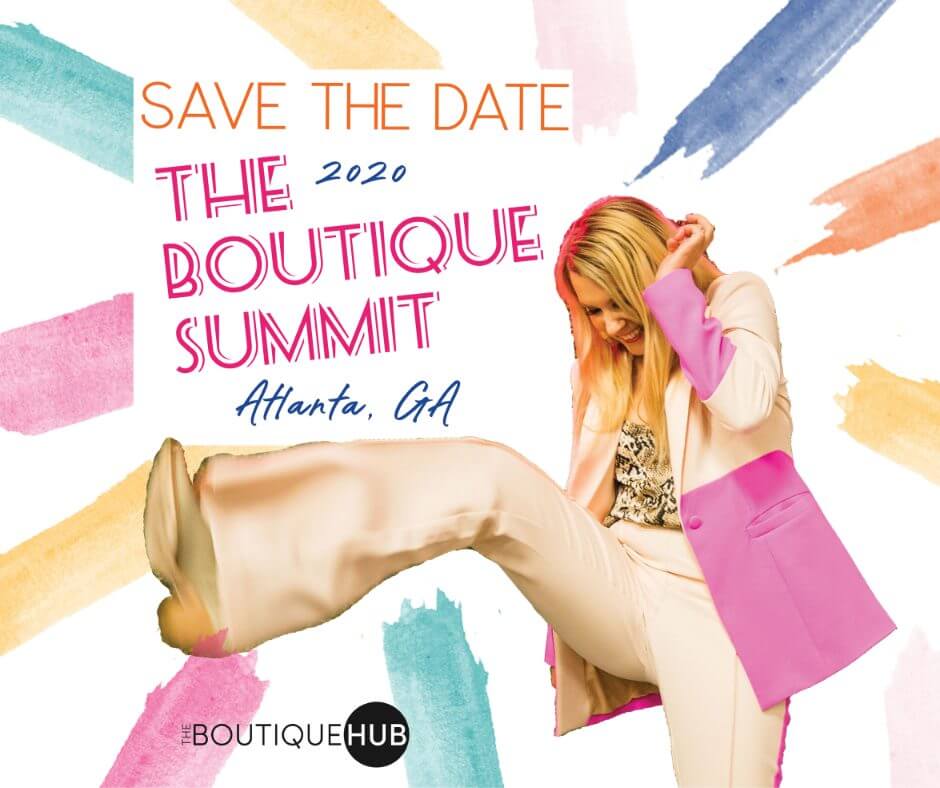 If you joined us in Atlanta last year, you'll know we had a BLAST with a private tradeshow, phenomenal speakers, tons of photo ops, and many new boutique bestie friendships.

If you weren't able to join us, mark your calendars now! Last year, tickets sold out in just 24 HOURS and we expect the same this year! So mark your calendars, sign up for our email updates to hear when tickets go on sale, and book your babysitters now!
Oh, and did I mention the giveaway? I didn't?? Well, The Boutique Hub & Atlanta Apparel are teaming up to give ONE lucky winner 2 free passes to The Boutique Summit + travel vouchers to get there & stay for market!!!
All you have to do is sign up for our email updates & you are automatically entered to win! Could this day get any better??
Do you still have questions about The Boutique Summit 2020? Check out our event page here.