>> EPISODE 233 – LISTEN NOW ON iTunes <<
Don't Have iTunes? Listen on Libsyn here
See the Full Boutique Chat Podcast Website here
Shaley Ham joins us for today's episode, Collaborating with an Influencer. Shaley starts by giving us background on how she grew to become an Instagram influencer. She gives us some extensive and valuable knowledge on the correct ways to work closely with an influencer and LOTS of tips and tricks to help grow your following and engagement on Instagram. You can never learn too much about the world of influencing and Instagram, so grab your notebook and let's get started!
Key Points:
---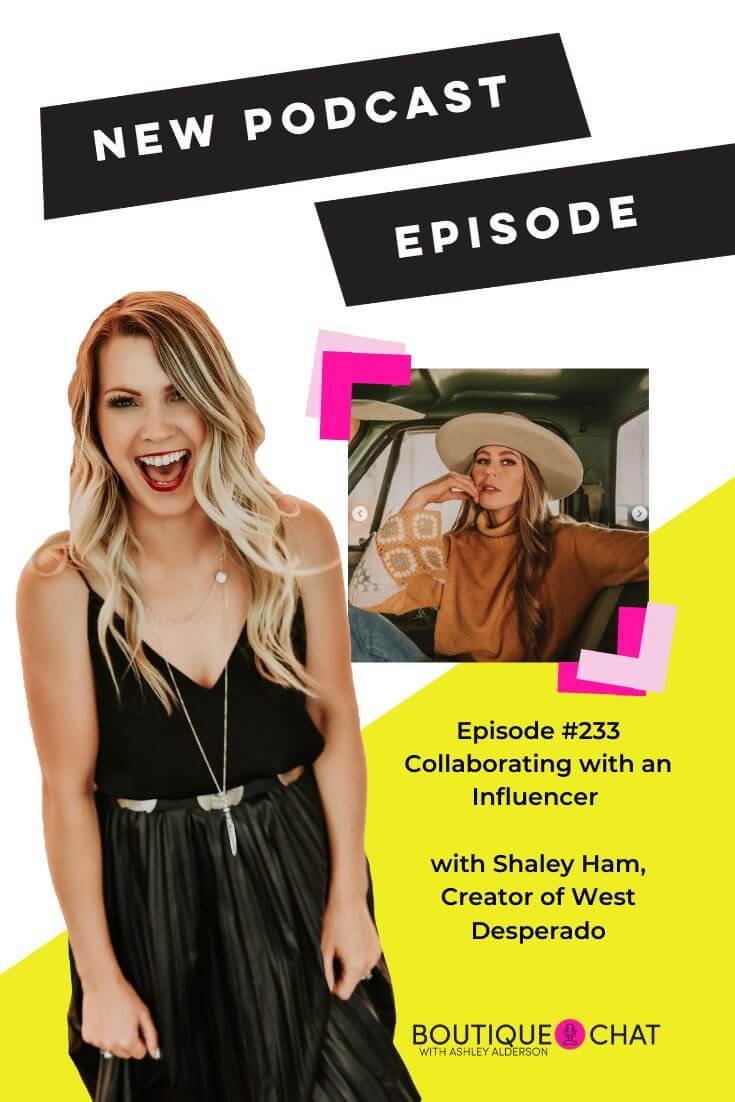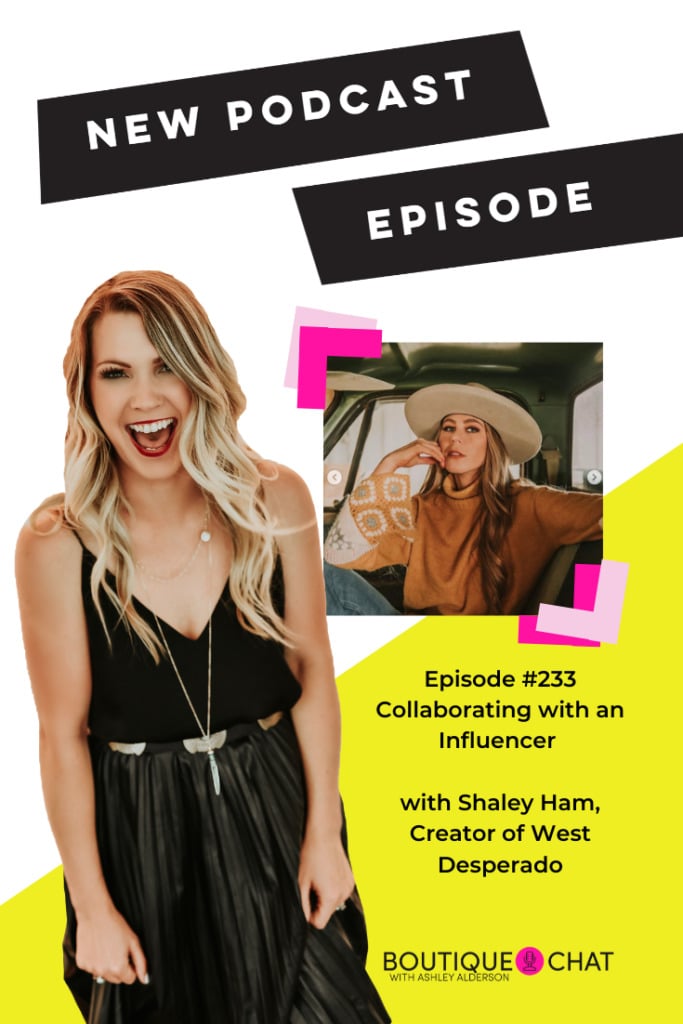 Get everything in writing. It's not that there's no trust, you are still running a business. 
Interact with your Instagram followers. This doesn't mean just liking, it means answering questions or responding back. 
Be authentic and give your followers value in what you are posting about.
Favorite Quotes by Shaley Ham:
---
"Doing a contract doesn't mean someone doesn't trust you, but everyone's in a business agreement here. It's just making sure you're getting what you pay for.. And that's all going to be worth it." -Shaley

"When the conversation is very open, then those are always going to turn out the best it is a business agreement but don't be afraid to be a friend to someone also." -Shaley

"As long as you are giving value, as in educating, entertaining, or inspiring value in some form or another, in your Instagram stories there's not really a limit to how much you post." -Shaley
Follow West Desperado & Shaley Ham on Social Media
Instagram: https://www.instagram.com/westdesperado
Facebook: https://www.facebook.com/westdesperado/
Pinterest: https://www.pinterest.com/westdesperado/
YouTube: https://www.youtube.com/user/ShaleyHam
Website: https://www.westdesperado.com/
FOR MORE ON THE BOUTIQUE HUB & BOUTIQUE CHAT:
Join the Hub for more training, information, and connections.
www.theboutiquehub.com/join
Use the hashtag #AskAshley on Instagram, or tag her at @ajalderson or @theboutiquehubto suggest topics for the podcast and let us know what you thought about this episode!
Want to be our listener of the week? Subscribe to our podcast and after that, leave us a review on iTunes Apple Podcasts here!
Original Air Date: November 14th, 2019
Do you love this episode? Let us know what you think about our show and help spread the word about the #BoutiqueChat Podcast.
Related Posts: