Today Jess Ekstrom, Founder of Headbands of Hope and Author, joins us for The Importance of Finding Your Why. Jess's journey in becoming an entrepreneur will inspire and motivate you in so many ways. She goes over why she started her company, what it was like sourcing materials for the first time, and how important it is to have a purpose behind your business. With Jess's inspiring words and humbling experiences she shares, you won't want today's episode to end! Tune in to hear all the details.
>> EPISODE 261 – LISTEN NOW ON iTunes <<
Don't Have iTunes? Listen on Libsyn here
See the Full Boutique Chat Podcast Website here
MAIN POINTS:
---
What is the one small task that can be done to break the barrier of facing your biggest fears?
When searching for your "why" focus on the one impact you want to make.
Meet people where they are at. Always be ready to adapt to your customer.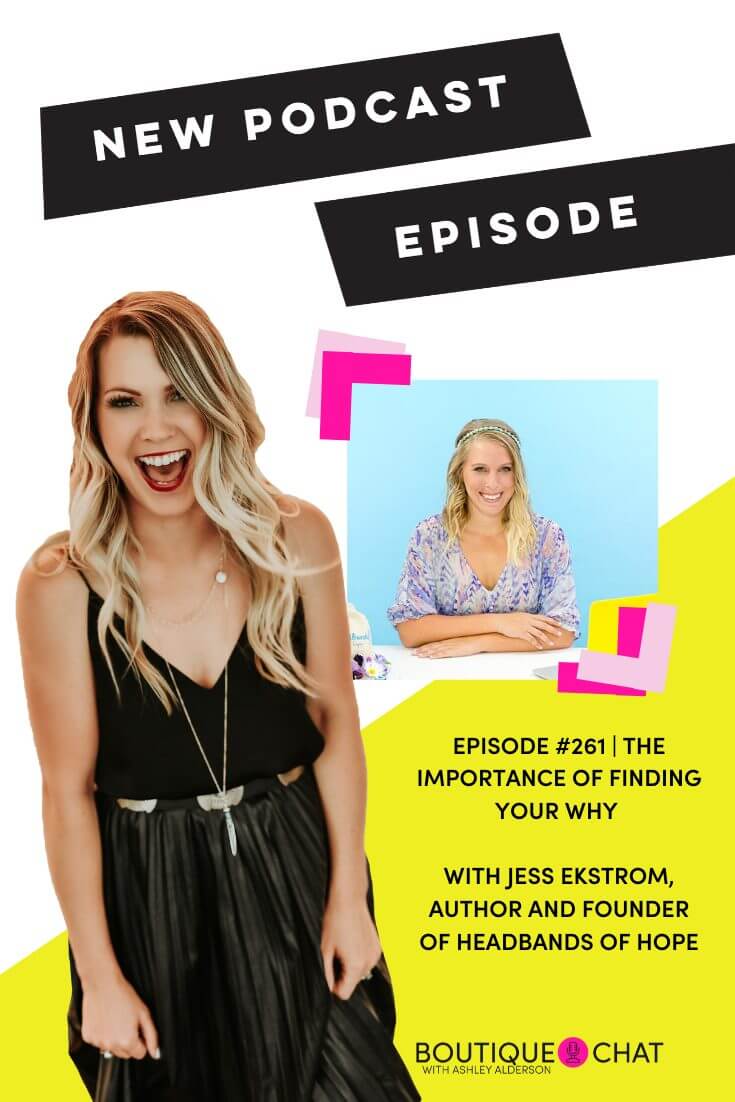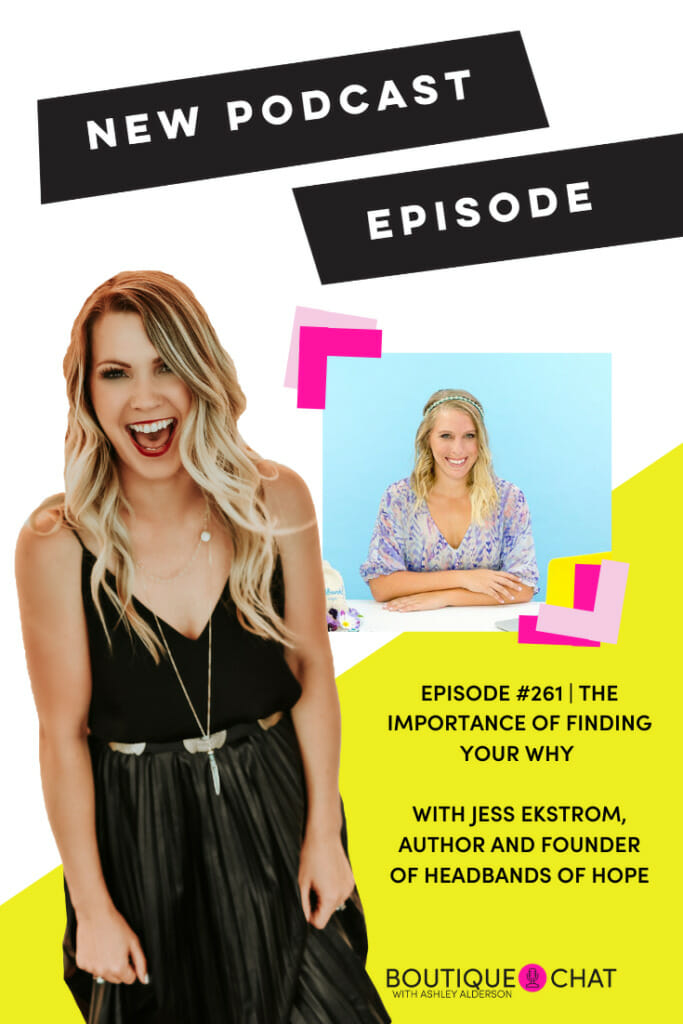 Favorite Quotes:
---
"We can be so quick to draw a line from our wounds to our worth. Those mistakes that we make to who we are as people; when it's just a normal part of the process." -Jess
"The aftermath of a no will never by life-ruining but the aftermath of a yes could be life-changing." -Jess
"You don't have to be a nonprofit in order to make a difference." -Jess
"You don't have to have it all figured out to do something good. The key to having success isn't about having the skill set it's about doing something you believe in." -Jess
Where to follow and find Jess:
Headbands of Hope Website: https://www.headbandsofhope.com/
Jess's Website: https://jessekstrom.com/notes-from-jess/
Follow her on Instagram: @jess_ekstrom & @headbandsofhope
Find Jess's Book Here:
---
We are bringing together 30+ industry experts and boutique owners, many of whom you've not heard from yet anywhere in the Hub.
Full deets are coming soon — and if you want to be on the first to know the list and get entered in our VIP upgrade giveaway & $200 Swag Giveaway for the first who have tickets, jump on our waitlist here: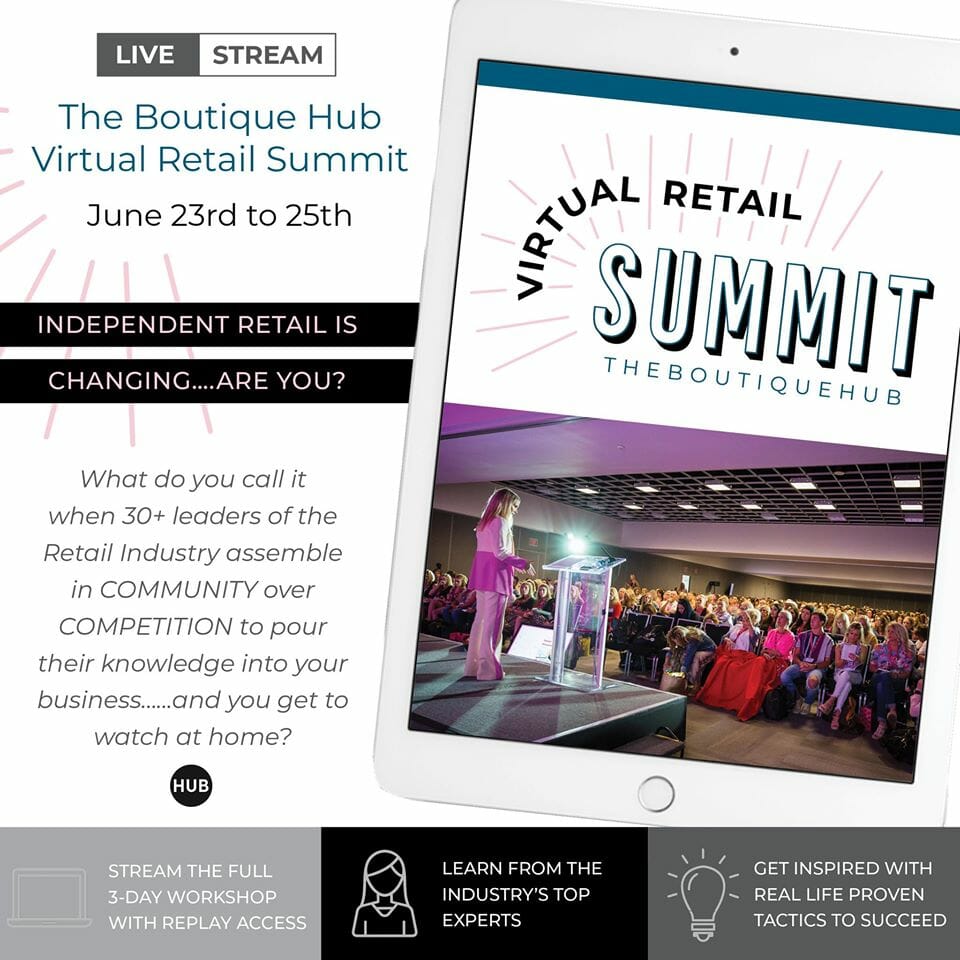 Click here to be the first to know all the details on this year's Virtual Retail Summit!
SIGN UP FOR EMAIL UPDATES ON OUR WEBSITE:
https://theboutiquehub.com/boutique-summit-2020/
Join the Hub for more training, information, and connections.
www.theboutiquehub.com/join
Use the hashtag #AskAshley on Instagram, or tag her at @ajalderson or @theboutiquehubto suggest topics for the podcast and let us know what you thought about this episode!
Want to be our listener of the week? Then Subscribe to our podcast and after that, leave us a review on iTunes Apple Podcasts here!
Original Air Date: May 26th, 2020
Do you love the details The Importance of Finding Your Why? Let us know what you think about our show and help spread the word about the #BoutiqueChat Podcast.
Related Posts: