We all know the retail business is not an easy business, so how can we make your business one that is tried and true throughout the times? Today I am going solo to bring up an important topic that is looming over all of us. It's time to discuss how to recession proof your business.
I will be addressing where you can save money in your business, what categories you should be buying into, and how to manage your investments vs your expenses. Today's episode is an important one, so make sure you don't miss out!
>> How to Recession Proof Your Business – LISTEN NOW ON iTunes <<
>> How to Recession Proof Your Business – LISTEN NOW ON Spotify <<
See the Full Boutique Chat Podcast Website here
Watch the interview on YouTube:
What You'll Learn From How to Recession Proof Your Business
---
Managing investments vs expenses
Finding what's working in your business to double down on
Buying in the right assortments
Planning customer needs vs wants
Getting lean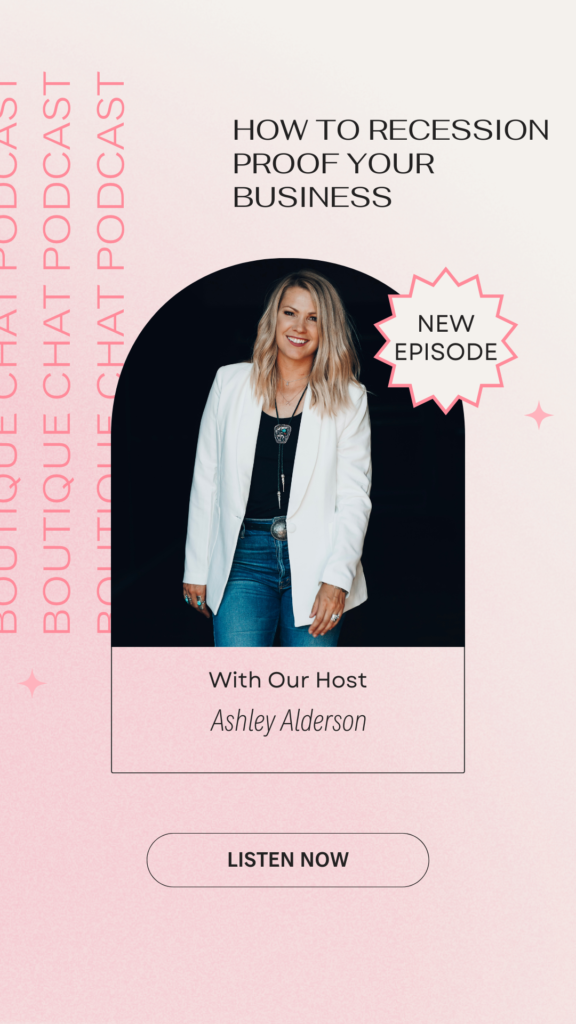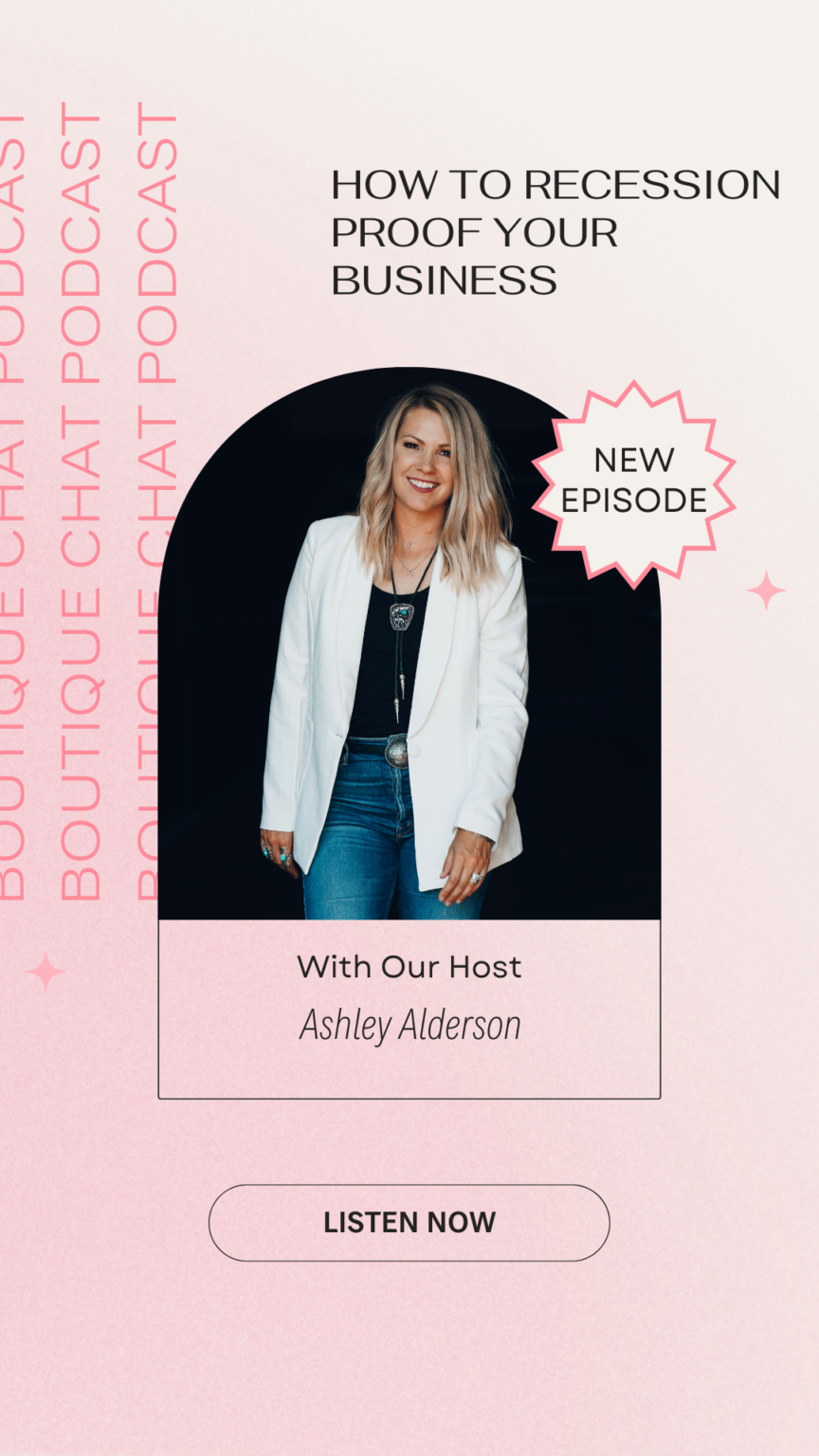 Favorite Quotes from Ashley Alderson
"I also deeply believe that everything in life can either be happening to us or for us. And there is opportunity in every bad situation. If you choose to look for it." -Ashley Alderson
"How are you appealing to your customers' needs versus their wants." – Ashley Alderson
"Remember, this is not the first time this industry has been here. This is not the last time. And you are not alone." – Ashley Alderson
---
Resources Featured In This Episode:
---
Join the Hub for more training, information, and connections.
www.theboutiquehub.com/join
Use the hashtag #AskAshley on Instagram, or tag her at @ajalderson or @theboutiquehub to suggest topics for the podcast and let us know what you thought about this episode!
Do you love the Boutique Chat Podcast?! Subscribe to our podcast and after that, leave us a review on iTunes Apple Podcasts here!

Original Air Date: May 24th, 2022
Do you love the details of How to Recession Proof Your Business ? Let us know what you think about our show and help spread the word about the #BoutiqueChat Podcast.
Recent Posts:
Big News from The Boutique Summit with Ashley Alderson

I'm coming to you from The Boutique Summit in Dallas this week! And I want to give you guys a quick update on how it's all going, as well as share some really exciting news. Along with the education and community, one of my favorite things about Summit is getting to share the latest news…

Maximizing Events and the Customer Experience with Jodi Stevens, Bless Your Heart Boutique

Today I am chatting with an OG member of The Hub and the queen of events Jodi Stevens, owner of Bless Your Heart Boutique! In addition to taking me through the evolution of her storefront and the lessons she's learned along the way, Jodi shares all her event planning tips and tricks, and specifically how…

The Boutique Hub at Atlanta Apparel

The Boutique Hub Team can't wait to head back to Atlanta market with you all! There is so much going on so we want to make sure you're prepared. Here's what you need to know about the March 2023 Atlanta market…