Today Julie Tassy, Founder of Ella B Candles, joins us for today's podcast episode The Power of Scent. Julie goes over how she started her entrepreneurial journey and how she set her company apart from others. In retail, many factors can influence consumer buying habits and scent is one of them. Julie goes over the power fragrance can have on your business and how you can discover a signature scent for your store. Tune in to hear all the details!
>> EPISODE 269 – LISTEN NOW ON iTunes <<
Don't Have iTunes? Listen on Libsyn here
See the Full Boutique Chat Podcast Website here
MAIN POINTS:
---
Fragrance creates deeper hospitality with your customers and makes them feel more welcome in store.
Fragrance isn't just important in your store. It's important in your packaging as well. Keeping a cohesive feel throughout your business is key.
Scent is apart of your brand. Customers remember your scent and are reminded of the positive experience they had while shopping with you.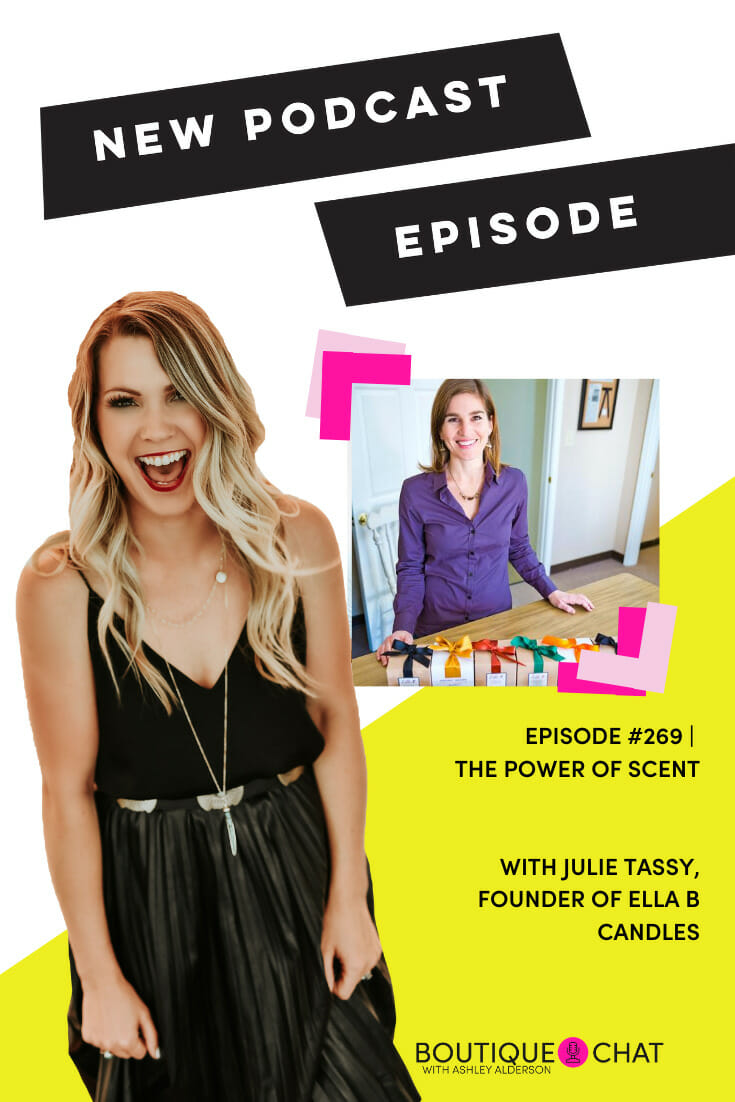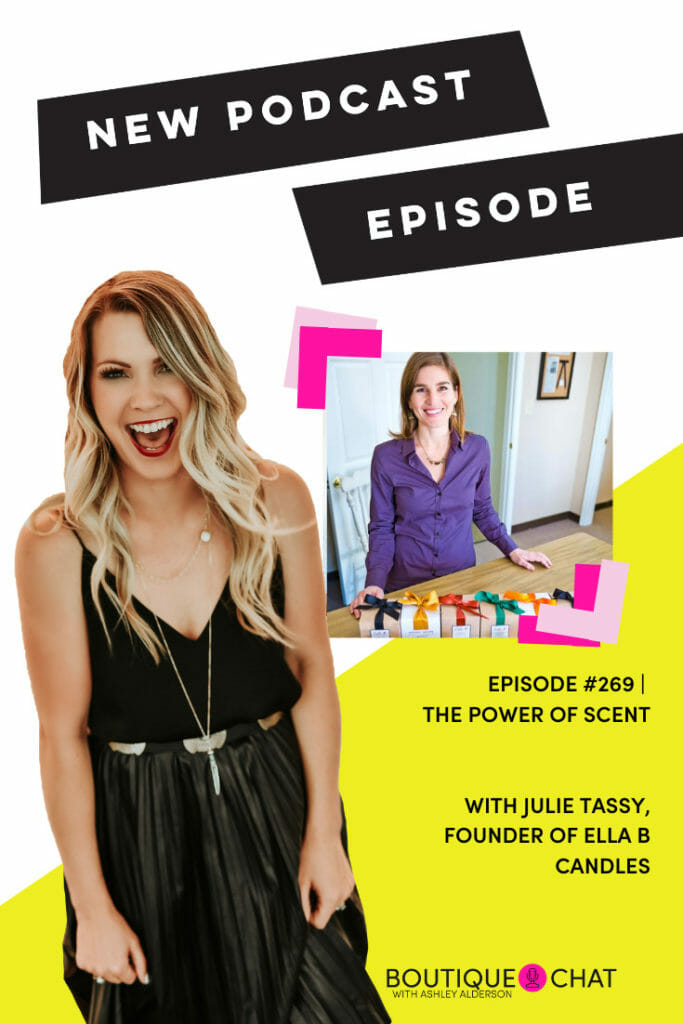 FAVORITE QUOTES:
---
"The use of fragrance gives you the ability to practice deeper hospitality with your customers."-Julie
"I feel so much more like a CEO than an entrepreneur because I'm watching my team flourish. It made me want more of that and less of me doing everything myself."-Julie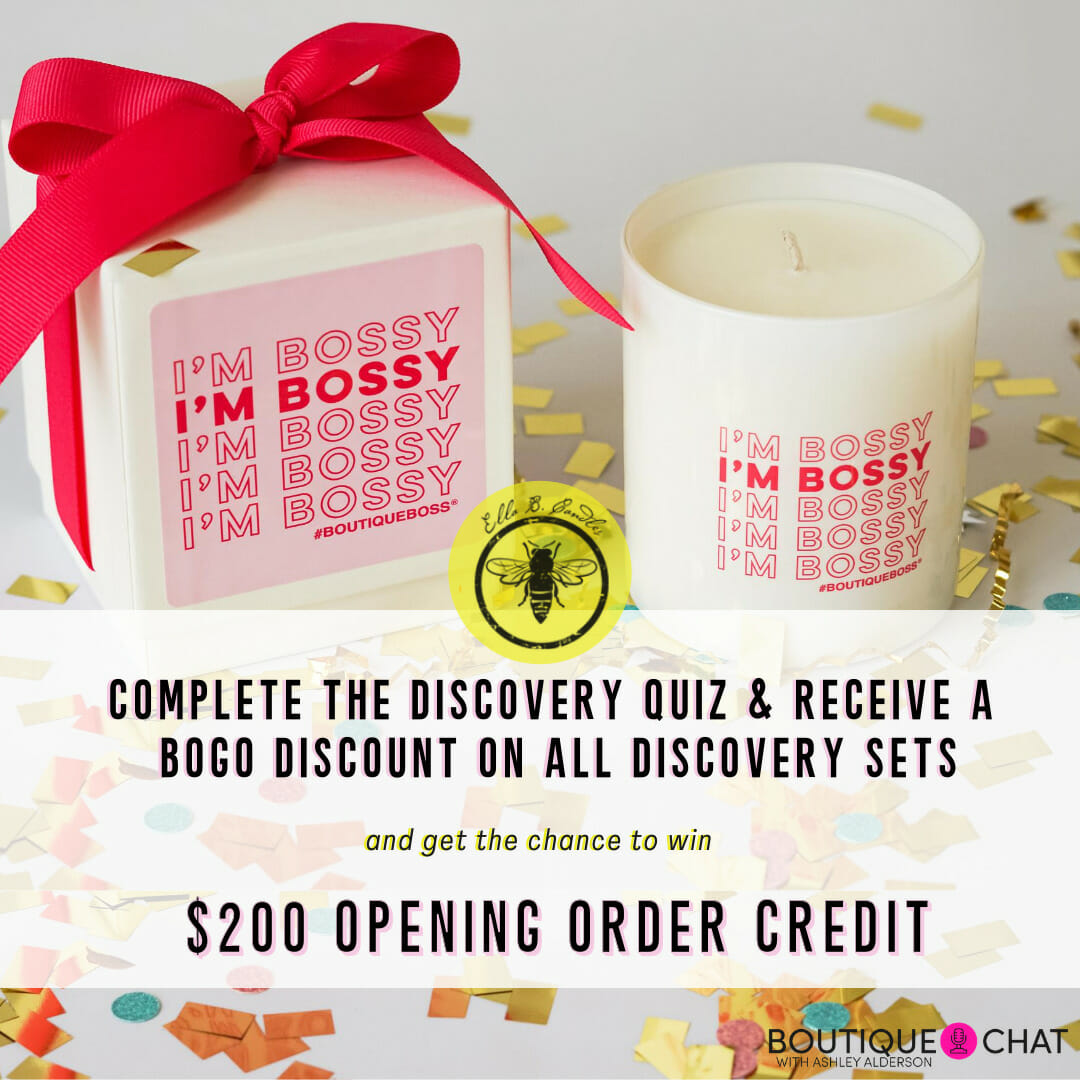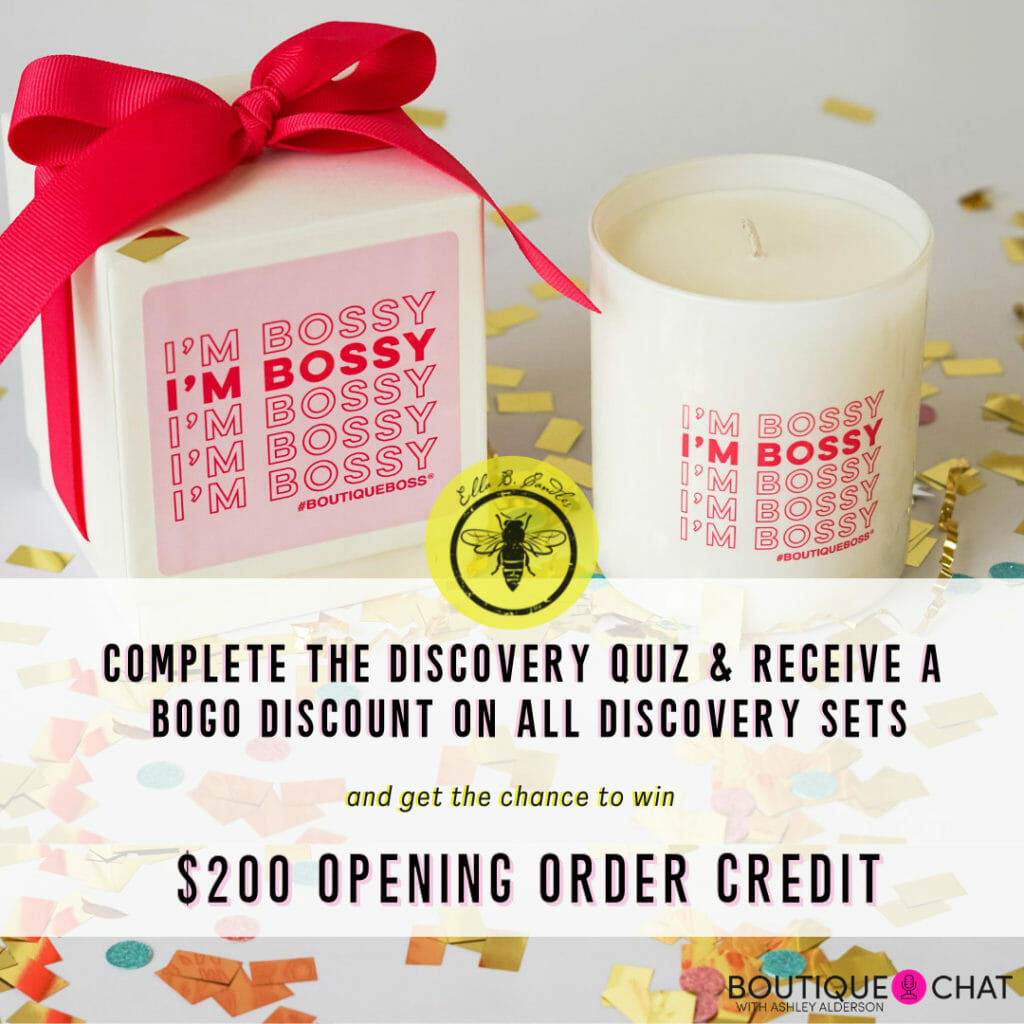 Take the Ella B Candles Discovery Quiz to find your boutique's signature scent. The quiz can be accessed here: http://ellabcandles.com/find-your-fragrance-family/

This version of the quiz was set up specifically for Boutique Chat listeners and once you complete the quiz you will automatically be entered in the drawing to win $200 of opening order credit!

Anyone who completes the quiz gets a BOGO discount on all Discovery Sets!
Find them here:
Instagram: @ellabcandles
Website: https://ellabcandles.com/
SIGN UP FOR EMAIL UPDATES ON OUR WEBSITE:
https://theboutiquehub.com/boutique-summit-2020/
Join the Hub for more training, information, and connections.
www.theboutiquehub.com/join
Use the hashtag #AskAshley on Instagram, or tag her at @ajalderson or @theboutiquehub to suggest topics for the podcast and let us know what you thought about this episode!
Want to be our listener of the week? Then Subscribe to our podcast and after that, leave us a review on iTunes Apple Podcasts here!
Original Air Date: July 28th, 2020
Do you love the details of The Power of Scent? Let us know what you think about our show and help spread the word about the #BoutiqueChat Podcast.
Recent Posts: